For BCLC, end-to-end observability has become imperative for visibility into user behavior on their mission to provide exceptional—and healthy—gambling entertainment experiences.
As online services become more complex, end-to-end observability that spans the full customer journey, from request to fulfillment, is becoming harder to achieve. People now depend on digital experiences for access to goods, services, and entertainment. Consequently, organizations need a way to capture and understand user behavior so they can make their services more reliable.
For the British Columbia Lottery Corporation (BCLC), end-to-end observability has become imperative for understanding and quickly responding to customer experiences. BCLC is a government ministry corporation that provides lottery, casino, and sports betting services to benefit the province's healthcare, education, and community programs. As such, the corporation's mission is to deliver exceptional—and healthy—gambling entertainment experiences.
At Dynatrace Perform 2023, Ben Rushlo, Business Insights leader at Dynatrace, and Navid Mehdiabadi, BCLC's APM expert, discuss how the right business insights are crucial to making data-driven decisions and improving business outcomes.
Business Insights is a managed offering built on top of Dynatrace's digital experience and business analytics tools. The Business Insights team helps customers manage or configure their digital experience environment, extend the Dynatrace platform through data analytics, and bring human expertise into optimization.
Journey to data-driven decisions using end-to-end observability
BCLC has been partnering with Dynatrace since 2021. Mehdiabadi explains that, though BCLC's strategic vision isn't fully realized yet, its number one goal is to proactively manage incidents and provide increased visibility with end-to-end observability to improve the player and employee experience.
"It's a journey in Dynatrace," Rushlo said. "There's a maturity journey, and it's not just a maturity journey within the overall company. It's even within app teams and different parts of your organization as they are implementing Business Insights"
Before Dynatrace, BCLC was considered a reactive company. "We relied on customers (our players) to call us and let us know if something was broken and had scattered monitoring tools," Mehdiabadi says. "Each team had their own tools, and every time we had a failure, we had to go into the war room with each team looking into their own monitoring tools trying to come up with something that might be connected to the issue and find what's broken."
Accessing business insights and data with precision and long-term context
After working with Dynatrace, BCLC now has a twenty-four-seven data center team with an easy-to-share, intuitive datacenter hyper wall dashboard showing the overall health of the entire system — infrastructure, applications, networks, and user experience. Mehdiabadi says the company can now easily forecast both frontend and backend data to see everything that's going on.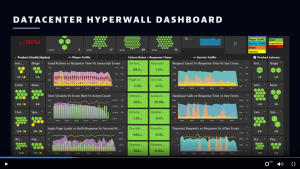 Monitoring both the frontend and backend is critical to achieving its strategic goals. "Our players just see the frontend. They go on the website and play the games," Mehdiabadi says. "And that's all they care about. Before Dynatrace, we didn't have a view of what's going on with them. But now, we can see the user behavior and get the information we need, like browser version, OS version, [and] IP address."
When players call for assistance, customer support has all of that information in front of them in real time. "We can see the player's journey," he says. The BCLC support team has information on the player's entry point, which path they went through, each pass to reach a certain destination, how well the application functions, and so on. "A lot has changed and it's a lot better now that we have a detailed view of how our players behave in the system."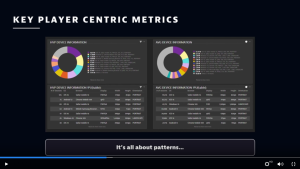 Accelerating maturity with Business Insights
Partnering with Dynatrace Business Insights has resulted in on-demand, automated real user monitoring (RUM) and end-to-end observability of their high-value, big-money players, including key metrics, session replay, and monthly reporting. To accomplish this, the Business Insights team helps customers with three major items:
Configuring and managing the digital experience environment, such as setting up dashboards and making sure the right data is collected.
Troubleshooting issues, such as when a customer turns on real user monitoring but doesn't get the right data (e.g., the right names or the right alerts).
Optimizing with expert knowledge from cross-vertical teams who understand why things are running slow, issues with content delivery networks, JavaScript, and backend calls.
"We also have some big data analytics use cases that help extend the Dynatrace platform, see how performance is affecting behavior, and identify long-term trends," Rushlo said. "I would estimate 80% of our largest Dynatrace customers use Business Insights."
End-to-end observability is central to BCLC's strategic vision
BCLC's beginning goal was successful monitoring and end-to-end observability for its online gaming business, helping it gain data-driven insights to improve the customer and employee experience. The company is now extending that vision to its lottery business and brick-and-mortar casinos. "We want to bring all of them into Dynatrace," Mehdiabadi says. "It gives us end-to-end visibility and that single pane of glass for troubleshooting."
BCLC has started onboarding developers into Dynatrace and monitoring additional services. "Everyone is very interested in using Dynatrace during their development," he adds. "We've moved on to a champion concept that every team must have a Dynatrace champion if they're interested in using Dynatrace for monitoring."
Harnessing user behavior analytics for data-driven decisions and insights
With visibility into front-end performance and user behavior tied to end-to-end observability, Dynatrace provides quantitative and qualitative insight for actionable answers to improve customer experience and business key performance indicators (KPIs).