Organizations that are developing ever larger, scale-out applications will leave no stone unturned in their search for a compute platform that meets their needs. For some, that means looking to the Arm architecture. Therefore, we invested early on in supporting Arm processor-based machines and the Linux Arm platform.
Today, Google announced virtual machines (VMs) based on the Arm architecture on Compute Engine called Tau T2A, which are optimized for cost-effective performance for scale-out workloads, as well as GKE Arm. As a close technology partner of GCP and a leader in Kubernetes monitoring, we're excited to be a launch partner.
Why observability matters for GKE Arm clusters
Maintaining complete observability into applications and microservices, as well as the infrastructure they run on, is critical to ensuring the performance and availability of complex and distributed Kubernetes environments. Bringing infrastructure, application, and site reliability engineering (SRE) teams together, with everyone using the same data, makes it faster and easier to optimize applications and infrastructure, resolve issues, and accelerate successful digital transformations.
Dynatrace customers can instantly understand the availability, health, and resource utilization of Kubernetes clusters, now including those that run GKE Arm clusters on Tau T2A. Because Kubernetes is highly dynamic, Dynatrace continuously discovers all infrastructure components, microservices, and interdependencies between entities to create and maintain a precise, real-time topology map. Dynatrace's AI engine, Davis®, uses this map to automatically identify and prioritize anomalies, and enable automatic remediation.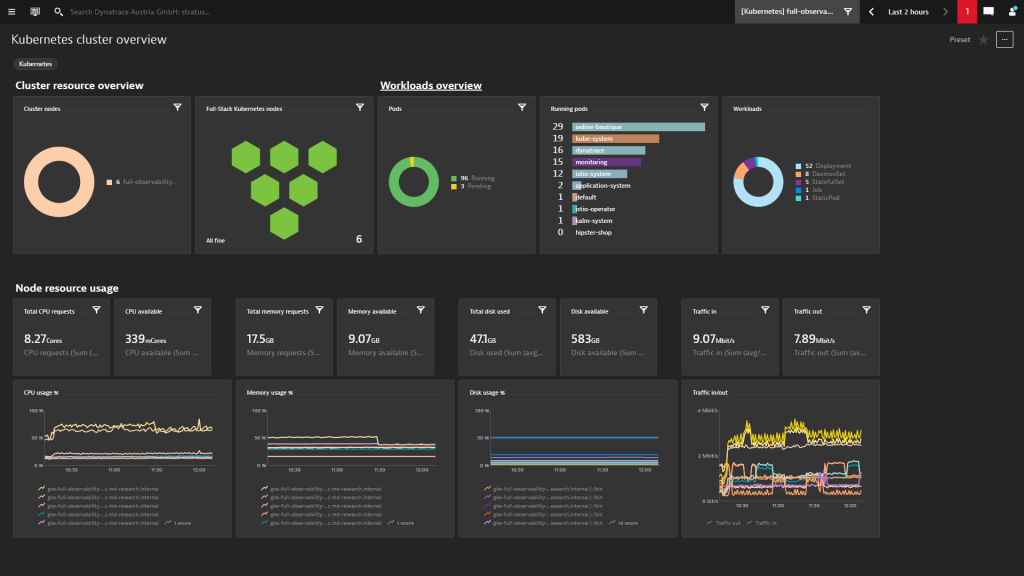 Get started using Dynatrace for GKE monitoring today
Check out our interactive Kubernetes product tour and get started with your Dynatrace free trial today.
For more about Dynatrace and our support for GKE, the Arm platform, and Kubernetes, see the following topics:
Dynatrace continues to build on our partnership with Google Cloud and provide you with automatic and intelligent observability for your k8s clusters.