When evaluating enterprise software buyers will typically take two paths:
A free trial or demo: We've always encouraged our buyers to Start your free trial, and not just on a basic app but something that will truly test our unique features.
Reviews: We might not be silicon valley's poster child, but we lead the pack on every major review site by a long way.
Dynatrace Reviews: Highly rated on all major review sites
It's a lot to read through every single review so for convenience I have summarised:
Dynatrace is the leader on most major review sites
Most of the reviews focus on 'easy', 'data quality', 'AI'.
Dynatrace is recognised for rapid release cycles – 26 per year, where as our competition is lucky to have 4 major releases.
Dynatrace Services and Support teams are top notch.
Gartner Peer Insights
As of February 19, 2018, Dynatrace has an Overall Rating of 4.5 out of 5 in the Application Performance Monitoring market, based on 197 Reviews.
https://www.gartner.com/reviews/market/apm
IT Central Station
At the time of publication, The IT Central Station leader board showed:
CA APM was leading with a user rating of 8.2 and 91 reviews
Dynatrace 2nd with a user rating of 9.1 and 82 reviews.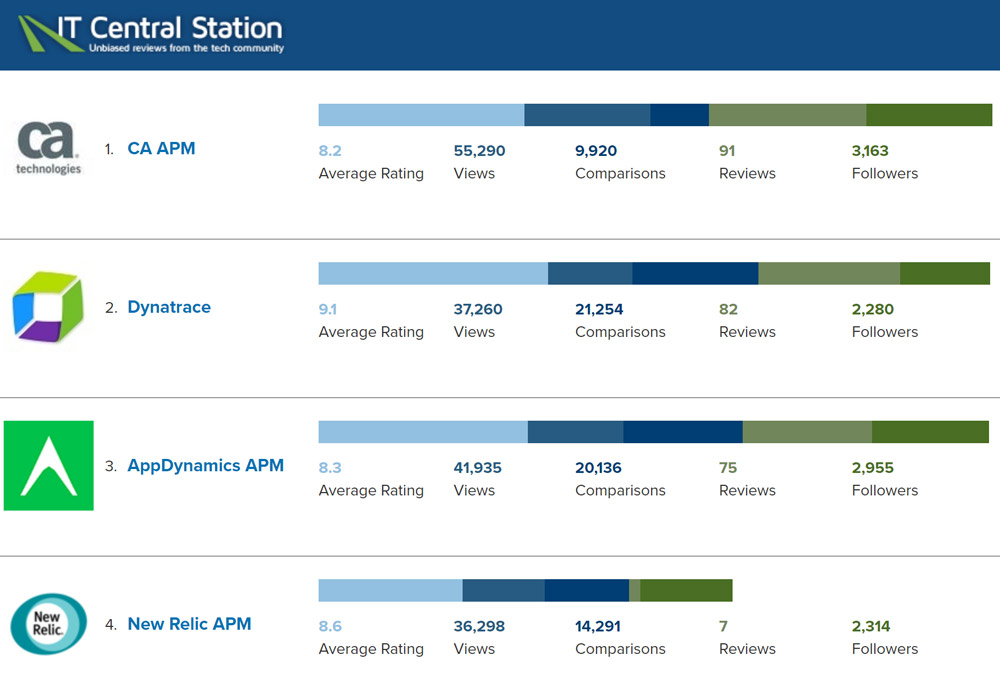 Whilst we wait for this leaderboard to be updated I can update you that:
Dynatrace is the leader with 149 reviews and a user rating TBC
CA APM went backwards with 88 reviews not 91

I'll update this post once IT Central station has updated their leaderboard, but no question we will be leading.
G2 Crowd
G2 crowd uses a quadrant grid.
Dynatrace leads in terms of user satisfaction but we are just behind Splunk in market presence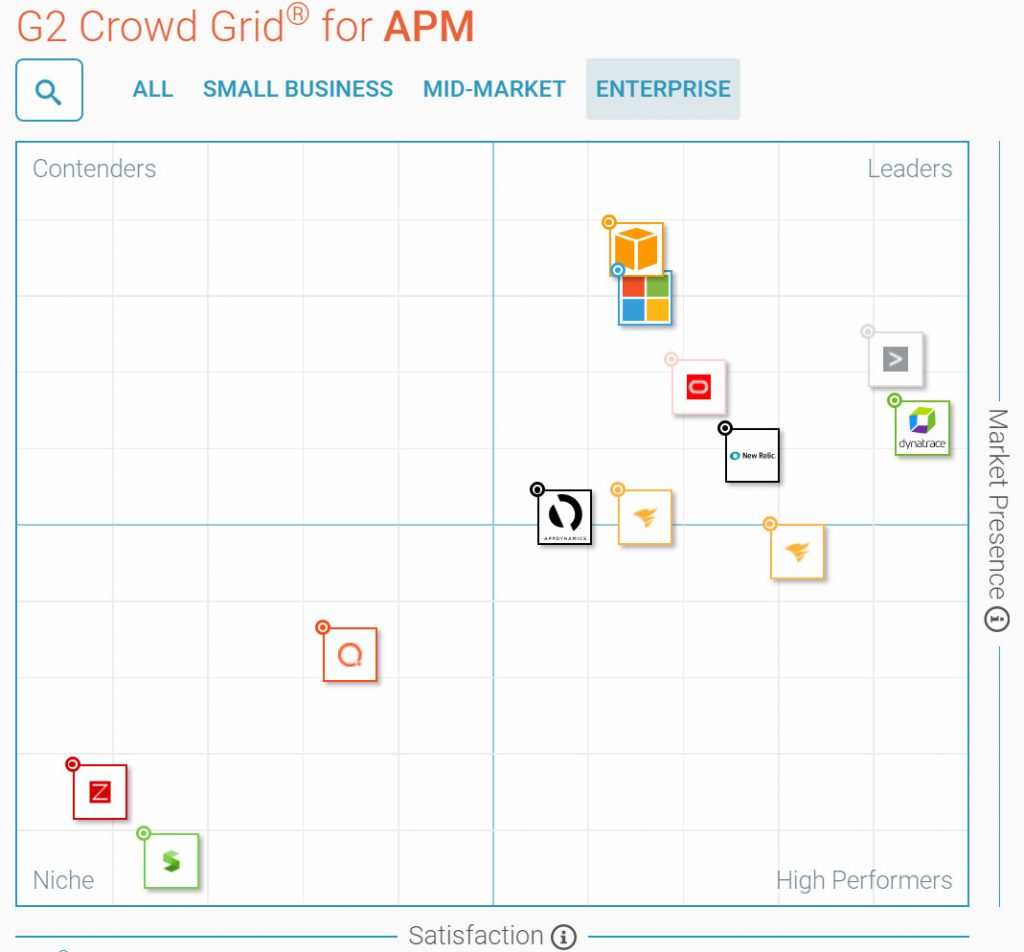 Dynatrace leads against traditional APM competition

Customer quotes that define the value of Dynatrace
As I read through all the quotes I hear a common thread:
It's easy to install and fully automatic
The dashboarding is out of the box
The data is powerful and yet easy to understand
The software is simply invaluable
Our services and support team have a fantastic reputation
Negatives:
The negatives are pricing and the learning curve.
Our new platform was designed to make it easy for you to adopt, SAP had over 1400 users adopt our software in 3 months. Not bad at all.
On pricing I will take the feedback on board in order to help new prospects understand our pricing model. But of course you get what you pay for. We are #1 for a reason, and we try and be fair in our pricing model to ensure it's economical for you and for us to continue to make it!
A summary of customer quotes




---
What are you waiting for? Take the trial
In the word's of Mark Kaplan;
"Do the free trial. Put them up against any competitor. You will see first hand why they are the best." 
Gartner Peer Insights reviews constitute the subjective opinions of individual end-users based on their own experiences, and do not represent the views of Gartner or its affiliates.