ServiceNow and Dynatrace have increased operational efficiency for hybrid cloud ecosystems through intelligent automation and they've reduced the risk of disruption to the world's largest companies. The new Service Graph Connector seamlessly integrates automatic and intelligent observability from Dynatrace into the ServiceNow Configuration Management Database (CMDB). Precise topology information and service mapping for dynamic multicloud environments provides a consistent and up-to-date topological view within the CMDB and enables customers to automate their cloud operations.
How Dynatrace and ServiceNow enhance AIOPs
As part of the strategic partnership between ServiceNow and Dynatrace, ServiceNow now provides a direct connector for Dynatrace automatic and intelligent observability. This guarantees frictionless bidirectional integration for customers of both platforms. The connector will be adapted in sync with the ServiceNow CMDB and service model changes. It seamlessly maps Dynatrace-discovered Smartscape® topology data into the ServiceNow model and closely follows ServiceNow releases and certification quality standards.
ServiceNow fully supports the new Dynatrace connector—their support team will directly cover all relevant questions and help to solve any issues that might arise when connecting these platforms.
Dynatrace for ServiceNow provides precise, real-time topology for dynamic multicloud environments
The Service Graph Connector for Dynatrace provides a complete service map of your environment and impact tree, so you can see at a glance when a service map entity is impacted. This saves you time and resources by enabling you to focus on higher-value initiatives, including driving digital transformation and delivering seamless experiences for customers.
ServiceNow is the best reference for correctly integrating incoming data into their consistent service (CSDM 3.0) and CMDB model. The screenshot below shows how the service mapping is improved by seamless integration of Dynatrace real-time information: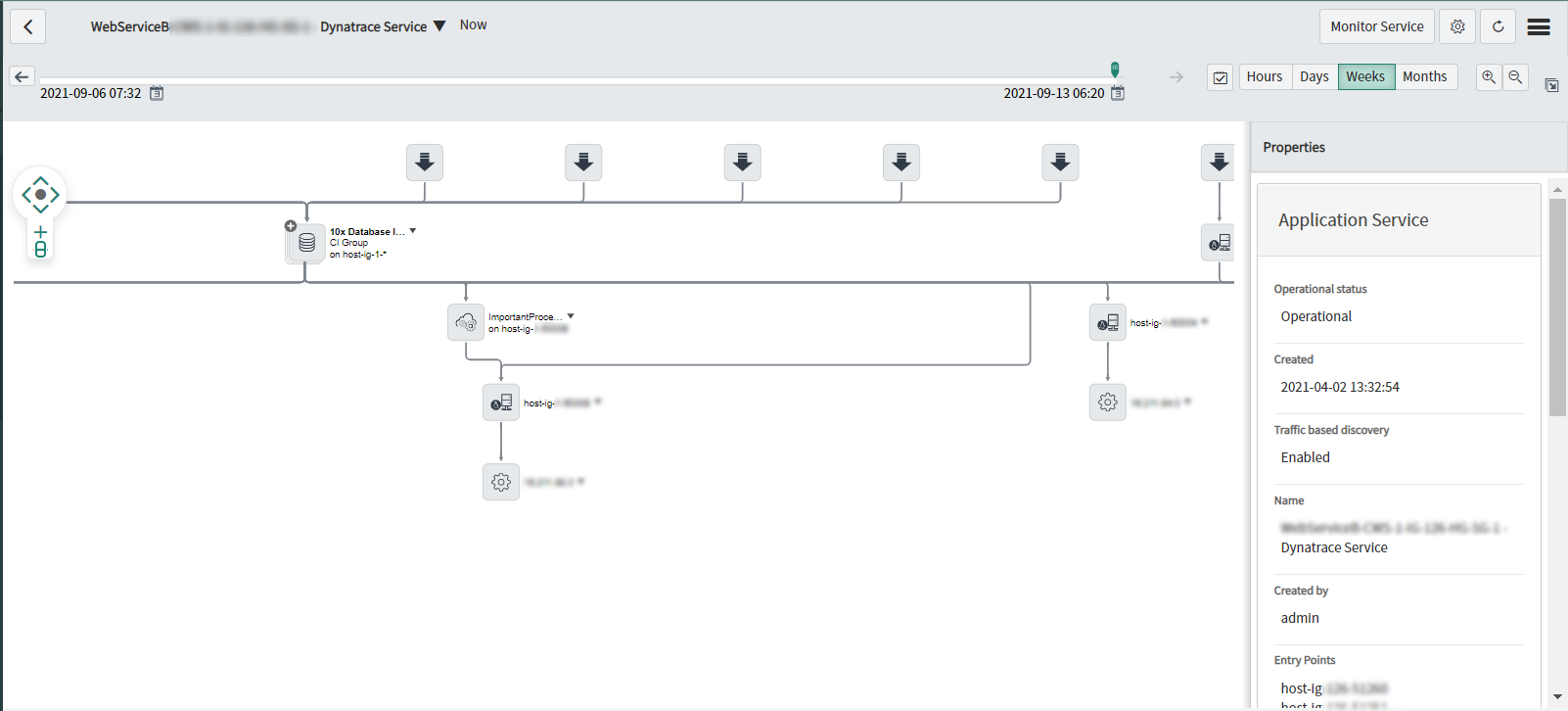 Enriched ServiceNow dependency map, AI, and easier setup accelerate AIOps approaches
The newly introduced Dynatrace connector seamlessly augments all cloud-stack dependencies into your ServiceNow CMDBs. Service-to-service horizontal relationships, enriched by data from Dynatrace Service Flow, help you expand the impact tree in ServiceNow and easily connect the dots when a service is impacted.
The screenshot below shows a Dynatrace-enriched ServiceNow dependency map: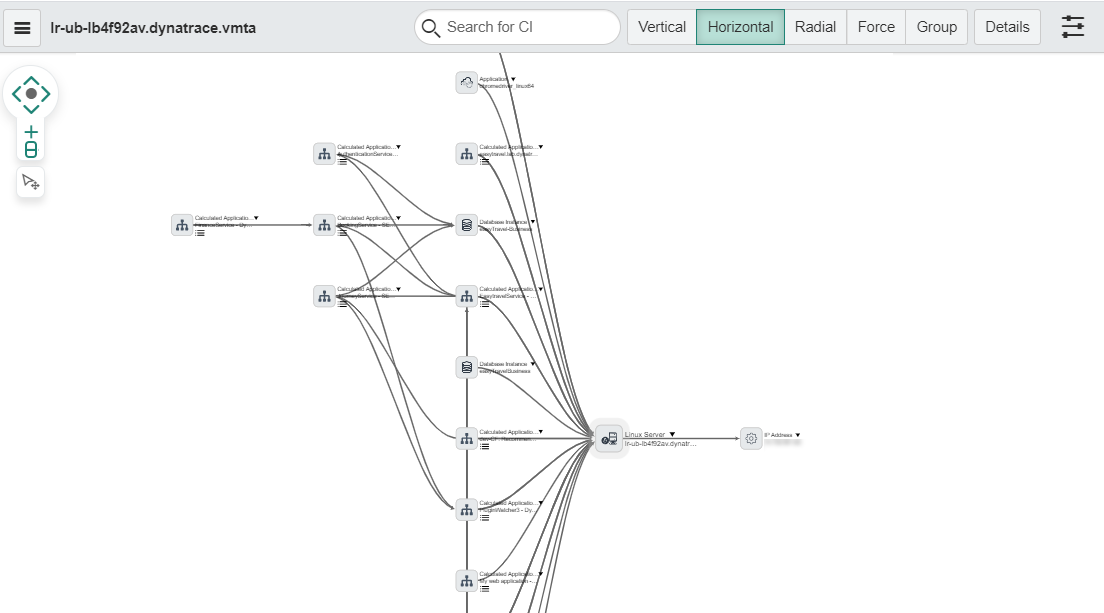 By delivering closed-loop, automated IT Operations Management (ITOM) workflows with AI-assistance, you get smarter answers and precise topology and service mapping for multicloud environments.
A completely redesigned setup process guarantees a guided, frictionless setup experience when connecting Dynatrace with ServiceNow. See a screenshot of the guided setup process below:

How to migrate if you're already using the Dynatrace Graph Connector app
If you're already running the Dynatrace published CMDB integration app or the Dynatrace Graph Connector app, we recommend that you fully uninstall these apps and replace them with the ServiceNow published Graph Connector for Dynatrace Observability app.
If you encounter problems, please reach out in our dedicated ServiceNow integration app feedback channel.
Can I still run the older integration apps?
Yes, the Dynatrace released apps are still supported, but they will no longer be listed in the ServiceNow app store after September 15, 2021. These apps will be supported until the end of 2021, however, going forward, they will no longer be certified against new ServiceNow releases.
If you run into trouble with customizations that were made using older Dynatrace apps, the Dynatrace ACE team will help you to either move to the new ServiceNow app or to keep the existing app up and running.
If you're new to Dynatrace
Start your free trial today and gain unmatched insights into the digital experience of all your web and mobile apps.