Logo guidelines
Our logo is one of the most important and ubiquitous elements of our identity. It is a unique signature which crosses all areas of Dynatrace. This page covers the correct usage.

Logo variants

Logo positive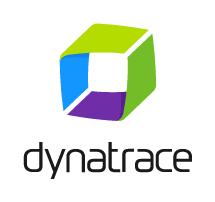 Logo vertical positive

Logo monochromatic positive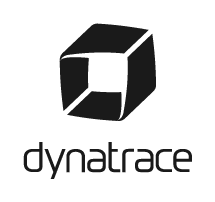 Logo vertical monochromatic positive

Logo negative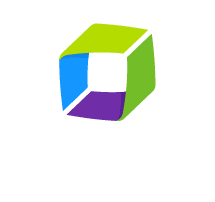 Logo vertical negative

Logo monochromatic negative Logo vertical monochromatic negative
Spacing guidelines
To properly present the logo, a minimum distance between the logo and other elements must be observed. Signet and logotype always appear together.

Partner logo spacing guildelines
In combination with your own brand identity it is just allowed to use our full colored logo. As a divider use a vertical 1px line #1a1a1a colored. Make sure to keep the right distances like shown below.
The partner logo has to be vertically centered and horizontally left aligned always. The maximum size should not be longer or higher than the Dynatrace logo.
Horizontal logo


Vertical logo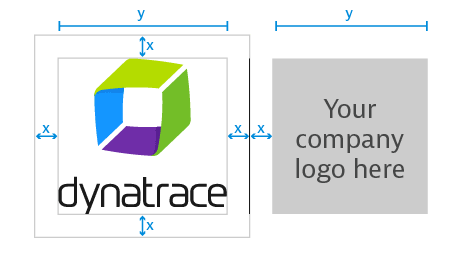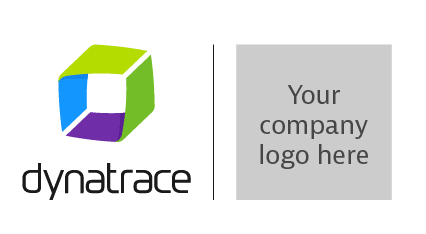 Avoid alterations
To maintain the consistency of the Dynatrace logo, it is important to use the logo as described. The examples below illustrate misuses that should be avoided.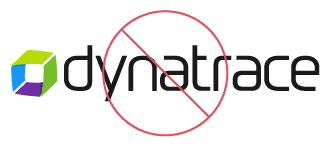 Don't resize just the logotype of the logo.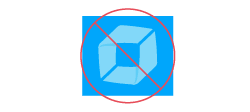 Don't manipulate the color shades of the full color signet.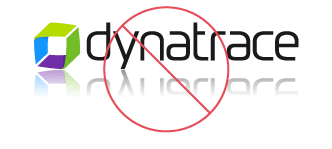 Don't add reflections to the logo.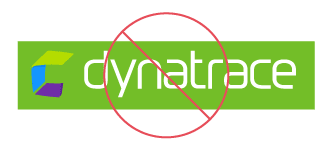 Don't place the logo on backgrounds that provide barely sufficient contrast.
Don't place the logo over busy photographic backgrounds.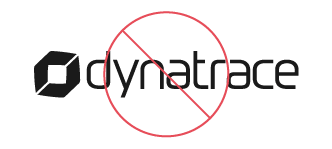 Don't make the logo a single color. Please use the monochromatic versions for this case.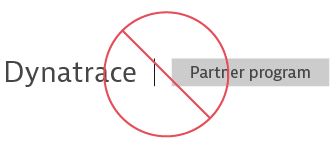 Don't create logo constructions by using just plain text.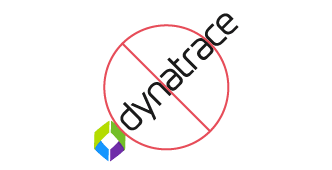 Don't rotate the logo.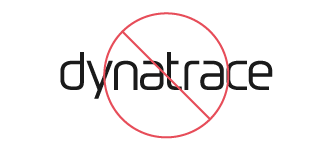 Don't use the logo without signet.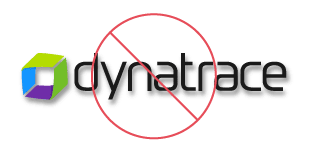 Don't add drop shadows, gradients glossy effects and strokes to the Dynatrace logo.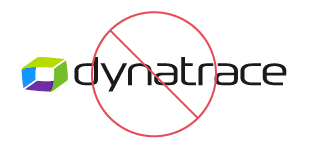 Don't deform the logo.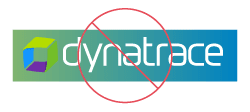 Don't place the logo on gradients.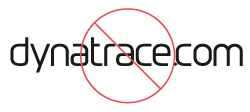 Don't add letters by using the Dynatrace font.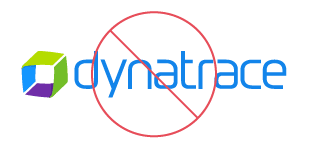 Don't change the color specifications with the signet or the logotype.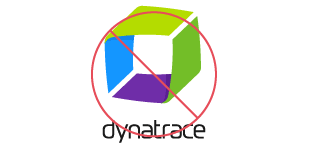 Don't resize just the signet of the logo.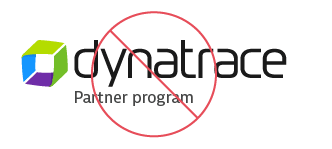 Don't use unapproved logo and type lockups.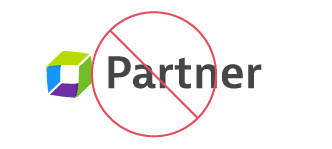 Don't attach text or logos of any kind to the signet.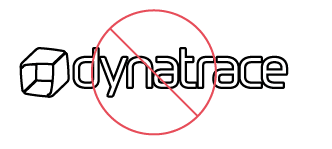 Don't add an outline to the logo.