Business, Development, & Operations (BizDevOps)
Dynatrace builds monitoring into your BizDevOps strategy
Digital transformation at a glance
Redundant processes can dramatically slow down your internal procedures and workflows. The biggest challenges your organization faces in terms of digital customer experience are:
Data silos
Insufficient data quality and redundant data
Missing coordinated processes
The key to your business success is digital transformation. Removing internal friction by providing stewardship of internal data and processes can address each of these challenges.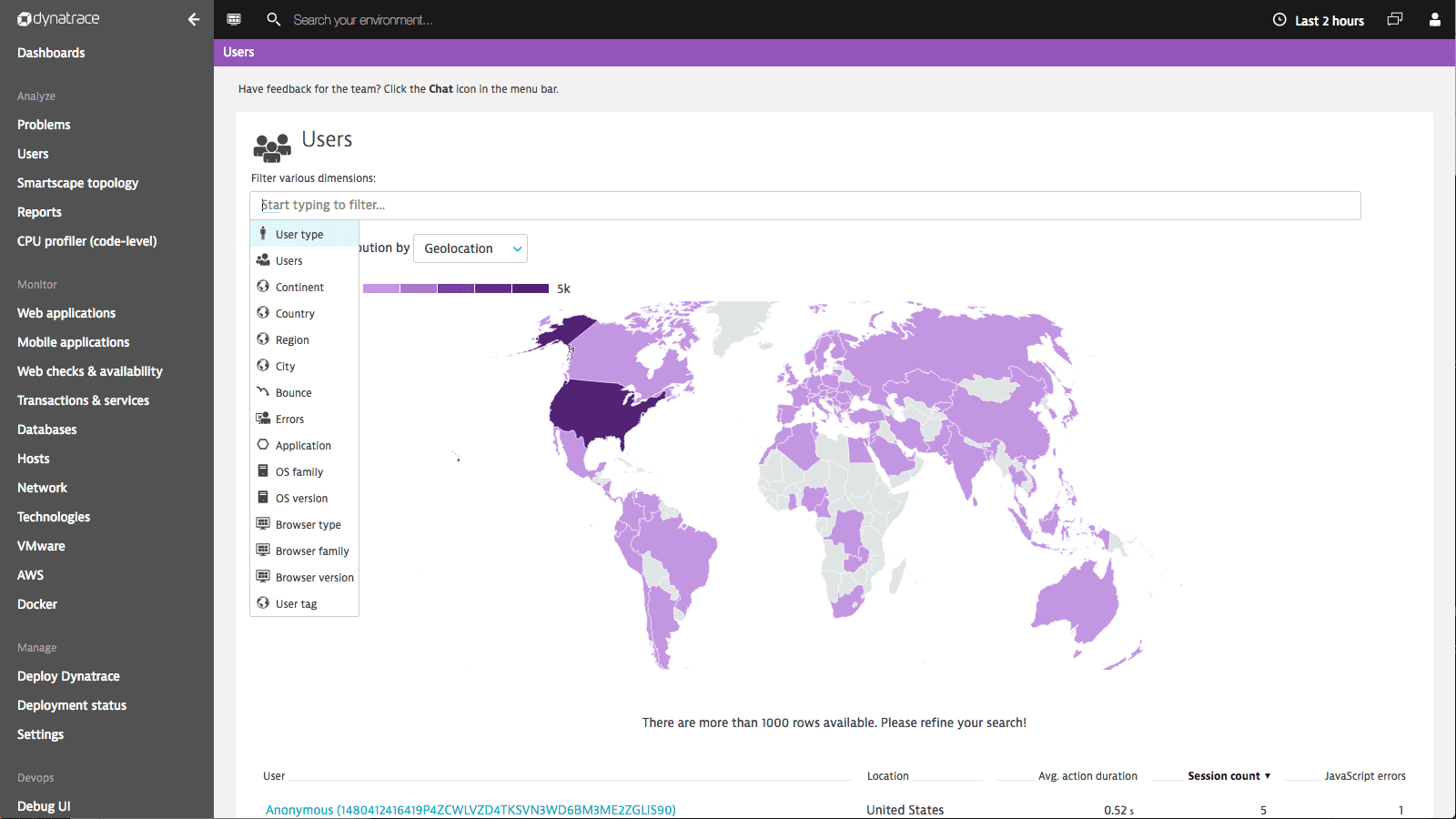 BizDevOps accelerates innovation
BizDevOps, also called DevOps 2.0, is an approach to software development that empowers the whole team within your IT ecosystem. Business stakeholders, developers, and operations staff are encouraged to work together so that the organization develops software optimally. From the perspective of your organization's business team, BizDevOps improves speed to market, process efficiency, and overall product quality. Development can be achieved more quickly and be more responsive to the demands of your customers&emdash;and your revenue will be maximized.
Dynatrace helps you implement a BizDevOps approach by automating tasks, problem detection, impact analysis, and deep process monitoring. BizDevOps leads to happy customers and lower costs.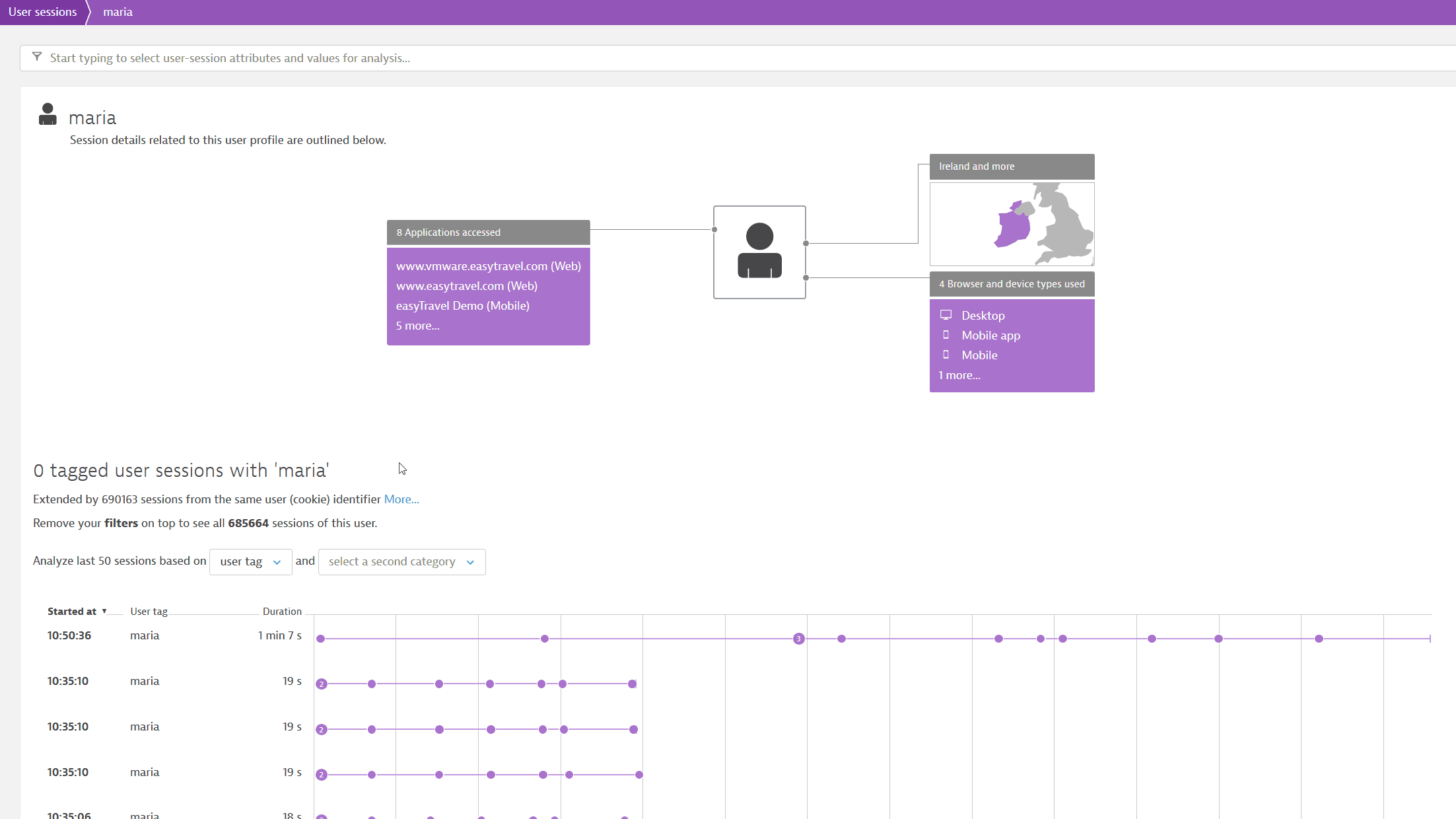 Dynatrace builds consistent data sets into BizDevOps
Improve processes with BizDevOps and try Dynatrace now!
Solve data silos, technical complexity, and bad quality
Data and department silos are one of the main aspects that can be solved with BizDevOps. The main improvements of Dynatrace performance monitoring built into BizDevOps strategy allow automated functionality that improves overall business processes.
Biz: Customer centric metrics for feature adoptions and reactions of users, general user behavior and business impact analysis
Dev: DevOps automation for automatic problem, anomaly and root cause detection
Ops: Executing AI-powered and fact-based remediation actions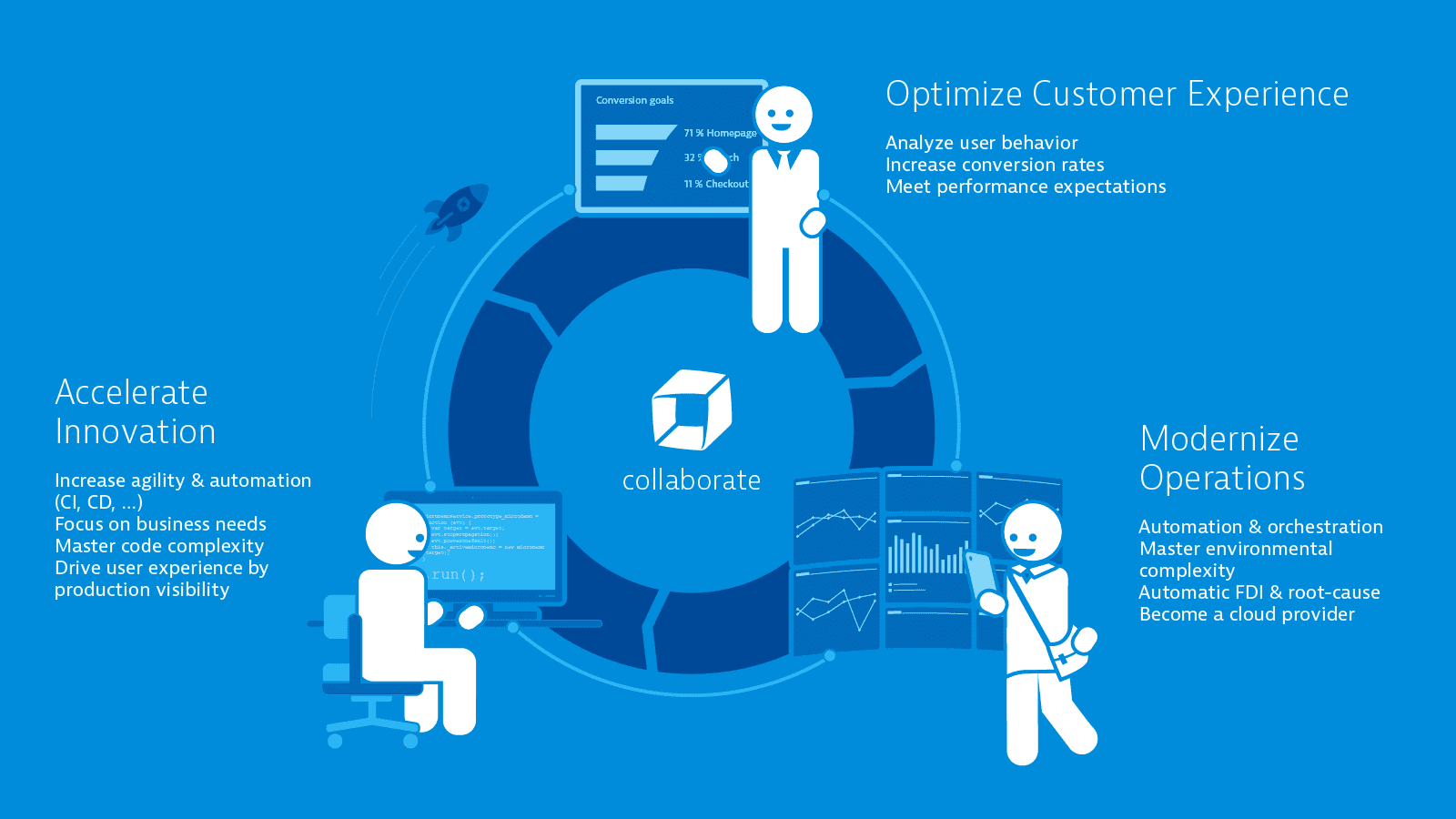 Different digital touchpoints
Digital customers are expecting to be able to use several devices at different locations anytime. Most users don't differ between using a website, a mobile app, a desktop app, or voice interfaces. What matters, is the result. Therefore user experience is a crucial part of any digital service, across all platforms and devices. BizDevOps allows to increase this digital customer experience easily by incorporating digital touchpoints, devices and locations.
Further information of a centric and overall view on business processes aggregated with user behavior analytics and business goals is explained in our webinars. Klaus Enzenhofer of Dynatrace explains relevant factors like driving aspects of DevOps adoption, data and department silos, an interaction between speed and quality gap, and how to build monitoring into BizDevOps strategy in his webinars about breaking silos to deliver great user experiences and the customer being the center of any digital company's universe.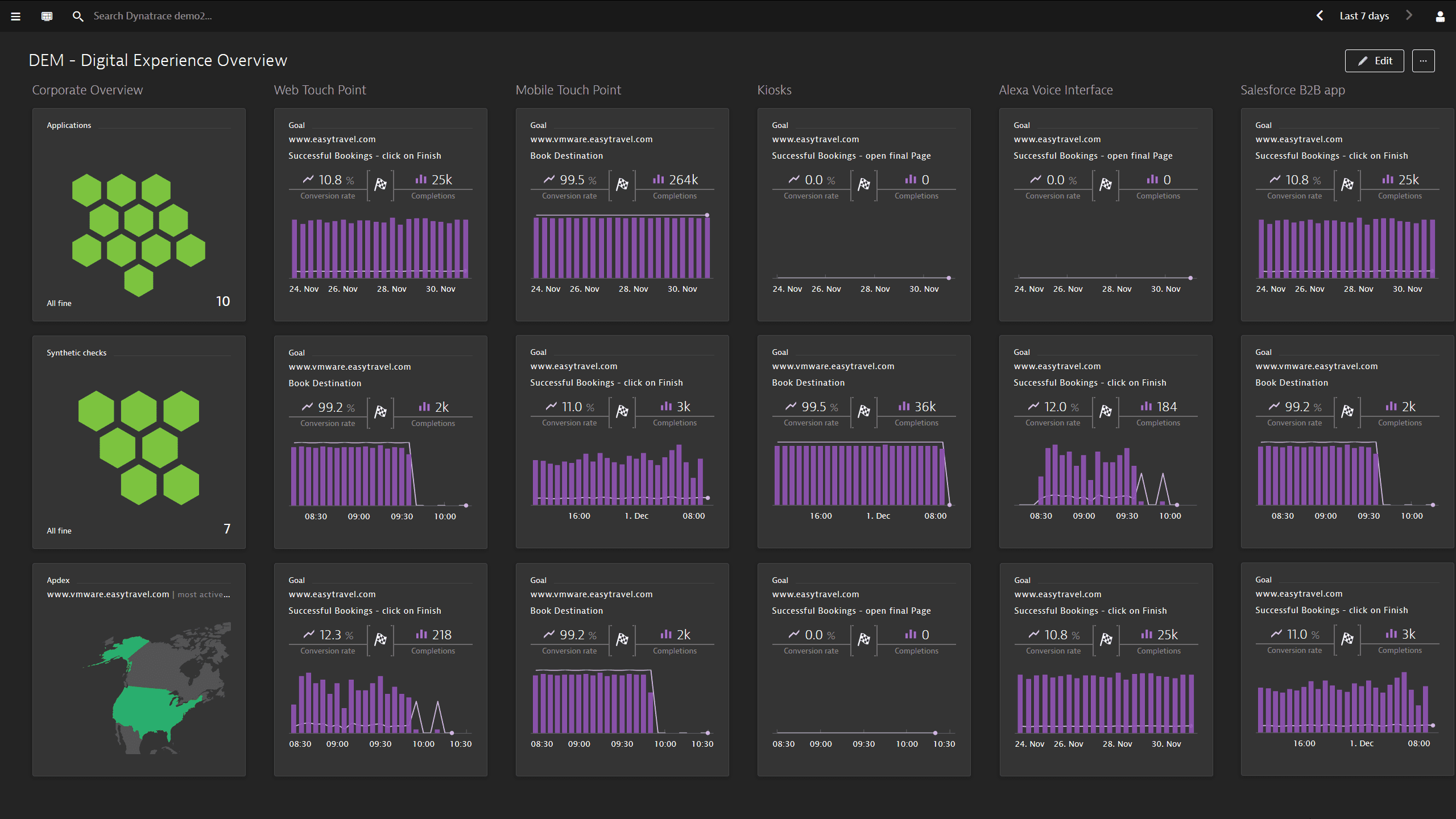 The importance of high performing applications
The 2016 State of DevOps Report cites that high performers are 2X more likely to exceed profitability, market share and productivity goals. This is the holy grail of how companies can truly use digital channels be more competitive.
While dev teams try to meet the speed of business, the Puppet Labs and DORA 2017 State of DevOps Report notes that when dev teams try to meet the speed-of-business changes, quality suffers. This is a DevOps hurdle for low performers who want to become high performers.
Solve data silos and reduce technical complexity with Dynatrace!