Web app testing
Web apps make it easier for companies to provide consumers feature-rich online experiences and develop lasting relationships with customers. Web app testing helps organizations ensure that these technologies are functional, stable and fully supportive of business objectives.
Today, your online presence can make or break your brand image. Poorly performing web sites and applications can hurt your reputation and give competitors the upper hand. The right web app testing or web service performance testing software will allow you to verify the performance of your sites and apps and obtain valuable insights that help you deliver reliable, responsive online services to your users.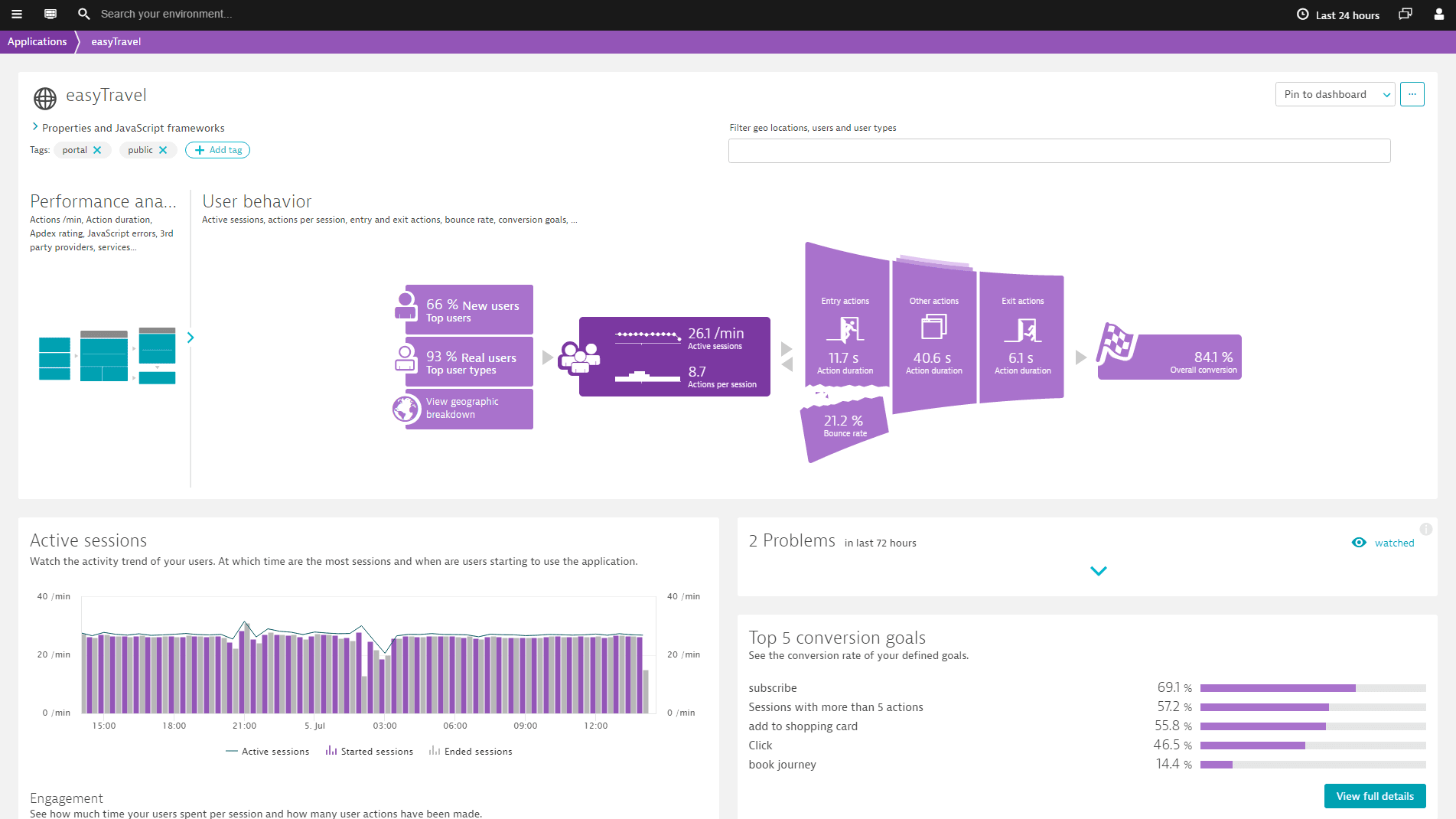 The Advantages of Web App Testing
In order to keep users satisfied and engaged, companies must employ web app testing and web application monitoring tools that address end-user concerns, like speed and browser-compatibility, as well as business or technical concerns such as scalability and stability. Web app testing – the implementation of load and performance testing on web applications – can improve application efficiency, performance, and availability and mitigate business risks by letting your teams:
Find performance bottlenecks in the web application or infrastructure before deployment.
Determine app capacity and measure your app's ability to meet SLAs under anticipated load.
Compare the performance of various application versions and system configurations.
Evaluate services provided by third-parties like CDNs.
Gather performance-related data to support greater collaboration and innovation.
Enhancing Web App Testing with Real-User Monitoring
To ensure ongoing performance and quality of your web applications, web app testing should be complemented by a web application monitoring solution that provides insight into who your users are, the devices and browsers they use, their locations, and the experience that they're having with your application. Pairing pre-production web app testing with user-centric monitoring of your live applications gives your organization the best chance of winning and keeping an online audience.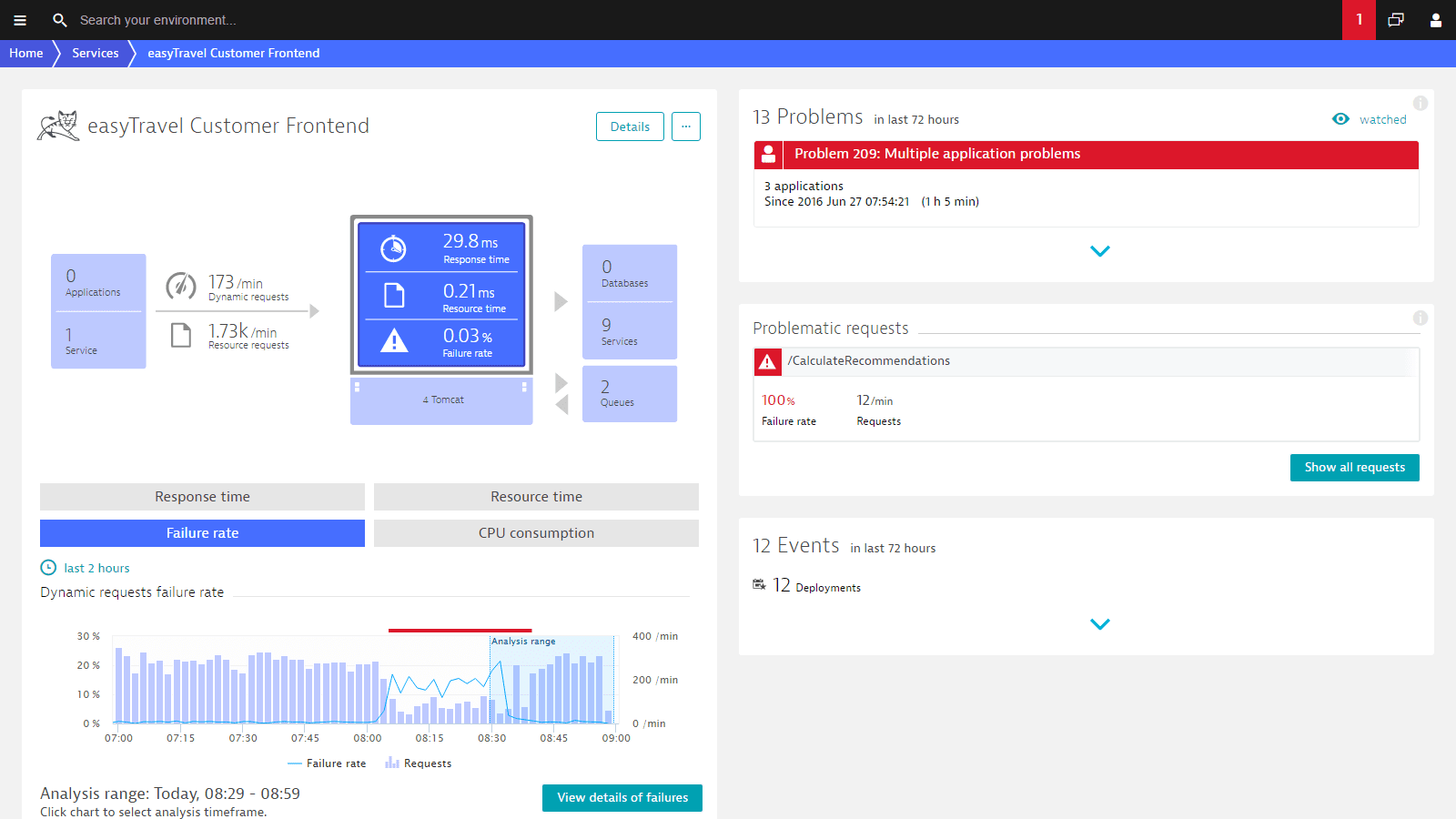 Dynatrace: Your One-Stop Platform For Comprehensive Web App Testing and Monitoring
APM solutions from Dynatrace allow your teams to test and monitor not only the web application but the entire web application delivery chain from the user perspective. By seamlessly integrating a powerful synthetic monitoring tool with sophisticated real-user monitoring capabilities, our solution suite offers you a complete one-stop platform for comprehensive web application performance management:
Leverage our high-volume cloud performance testing capabilities and run up to one million concurrent users for the most realistic scalability testing.
Emulate real user behavior by testing from real browser and mobile agents in key locations around the world to obtain the most accurate picture of the user experience.
In live applications, monitor every transaction and access deep, code-level performance analytics to isolate the root cause of bottlenecks and empower your teams to respond quickly to high-priority issues.
Start your 15-day free Dynatrace trial.
View Mobile and Website Performance Benchmarks By Industry and Geography.
You may also be interested in…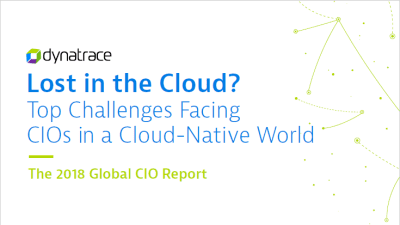 Top challenges facing CIOs in a cloud-native world
Based on a global survey of 800 CIOs, this report takes a closer look at the challenges that organizations face in overcoming the hyper-complexity of modern, cloud-centric ecosystems.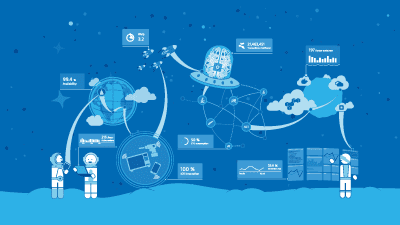 Global Digital Performance & Transformation Audit
In an independent study involving more than 1,200 global IT and business professionals, Dynatrace reveals that it's commonplace for organizations to encounter customer and revenue-impacting performance problems every five days.
Read the Global Digital Performance & Transformation Audit here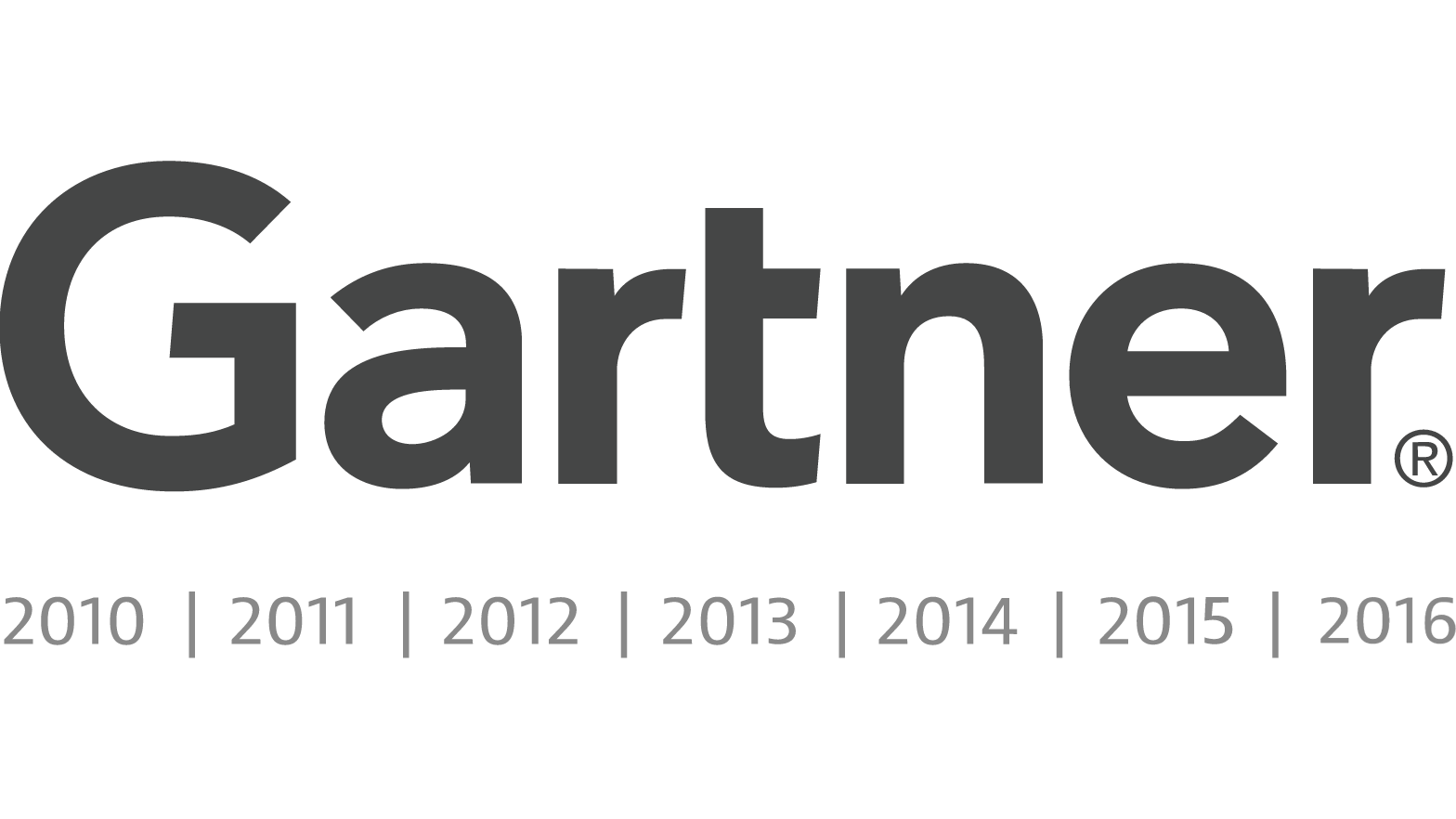 Named a Leader in the Gartner Magic Quadrant for APM 7 years in a row
It's our dedication to innovation and ability to see the market expanding beyond APM and into the modern era of "digital performance management" that earns us a top spot year after year.
Start your 15-day free Dynatrace trial today!