DevOps
DevOps is an approach to software application delivery that emphasizes close collaboration and commonality of purpose across development and operations teams – teams that traditionally have been marked by differing or even conflicting perspectives and incentives. DevOps can be seen as an extension of the agile development model – which prioritized fast-paced, iterative collaboration between product management personnel and developers – to now include operations staff as well. While the DevOps movement has most prominently been spearheaded by industry pace-setters like Amazon, Google, and Facebook, the DevOps approach has been embraced by IT companies of all sizes, particularly in the areas of e-commerce, social media, and cloud services.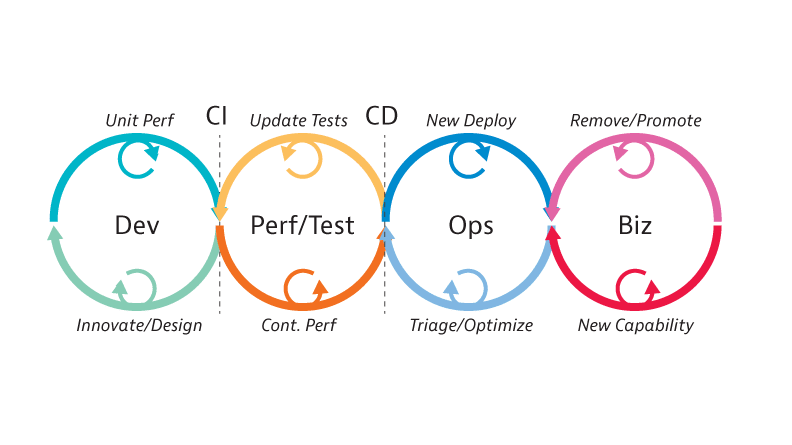 DevOps benefits
DevOps, when implemented effectively, enables application providers to:
Deploy application updates and new features more frequently, to keep pace with customers' shifting desires and to get a leg up on slower-moving competitors.
Improve the quality and success rate of new releases, despite the increased frequency.
Reduce MTTR in the event of problems with live applications.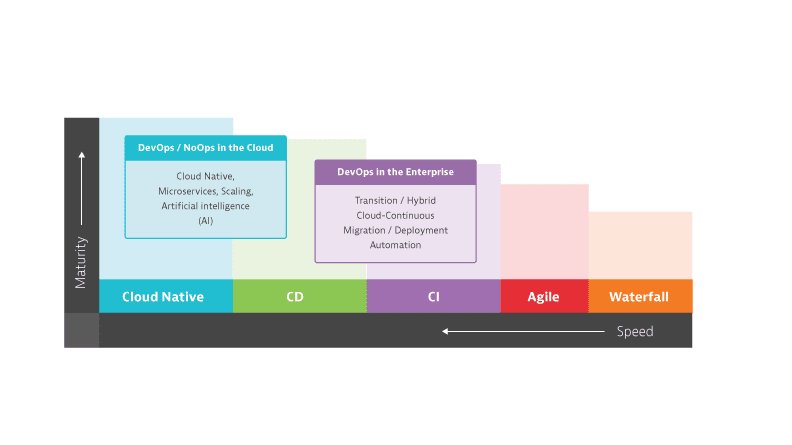 DevOps requirements
To achieve its ends, DevOps has two broad types of requirements: cultural and technological.
Culturally, DevOps requires that to the greatest extent possible, development and operations be integrated as one team with shared, mutually recognized objectives. To bring about this cultural shift, organizations use methods such as facilitating daily communication between development and operations staff; aligning pay and other rewards with common objectives and metrics; and recruiting and training in a manner that fosters developers who are sensitive to operational concerns and operations staff who are comfortable with code.
In terms of technology, "DevOps tools" are those that automate the several phases of the application delivery lifecycle and that support the definition and tracking of success metrics and the sharing of that information across development, testing, and production personnel. Technologies that power today's leading DevOps organizations include agile development tools that support continuous code integration such as Jenkins and Bamboo, automated system provisioning and configuration management tools such as Puppet and Chef, and advanced application performance monitoring (APM) solutions such as Dynatrace.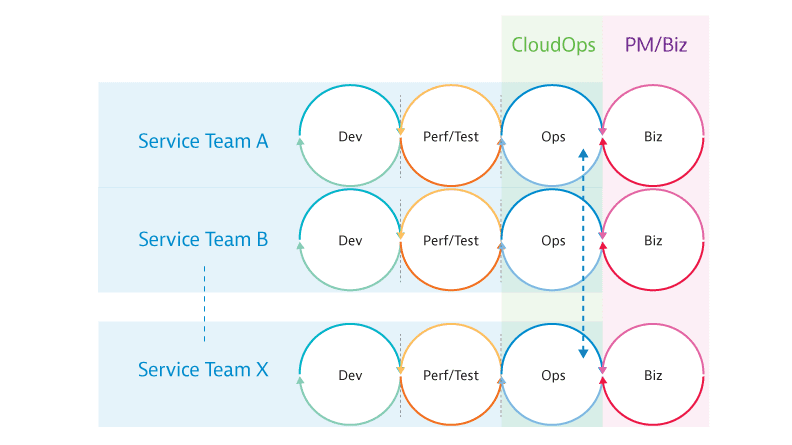 Dynatrace for high-performance DevOps
Dynatrace Application Monitoring is the APM solution purpose-built for the agile DevOps era. With Dynatrace, performance monitoring is automatically integrated into each phase of the application delivery lifecycle, starting from the developer's desktop – where Dynatrace integrates easily into leading IDEs to provide instant feedback on the performance impact of code changes – through to automated CI, load testing, and ultimately production monitoring where Dynatrace automatically tracks 100% of transactions 24/7. With Dynatrace DevOps monitoring tools, everyone on the team speaks the same performance language, with shared access to the same business-driving KPIs and with role-sensitive access to the same performance dashboards and drill-down capabilities.
To help your organization achieve the DevOps ideal, Dynatrace also supports deep-dive analytics to quickly pinpoint the root cause of performance degradations – down to the offending application tier, server, VM, or line of code – and makes it easy to share this information across the team. Armed with DevOps monitoring technology from Dynatrace, your organization can deploy faster and more often, with greater confidence, and with the ability to quickly diagnose and resolve problems that arise with live applications and services.
You may also be interested in…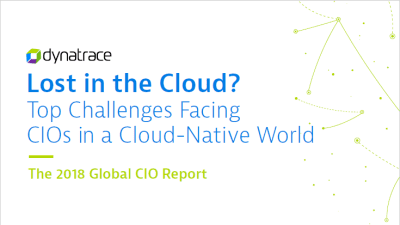 Top challenges facing CIOs in a cloud-native world
Based on a global survey of 800 CIOs, this report takes a closer look at the challenges that organizations face in overcoming the hyper-complexity of modern, cloud-centric ecosystems.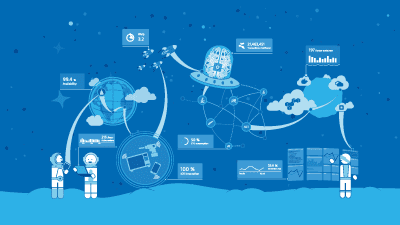 Global Digital Performance & Transformation Audit
In an independent study involving more than 1,200 global IT and business professionals, Dynatrace reveals that it's commonplace for organizations to encounter customer and revenue-impacting performance problems every five days.
Read the Global Digital Performance & Transformation Audit here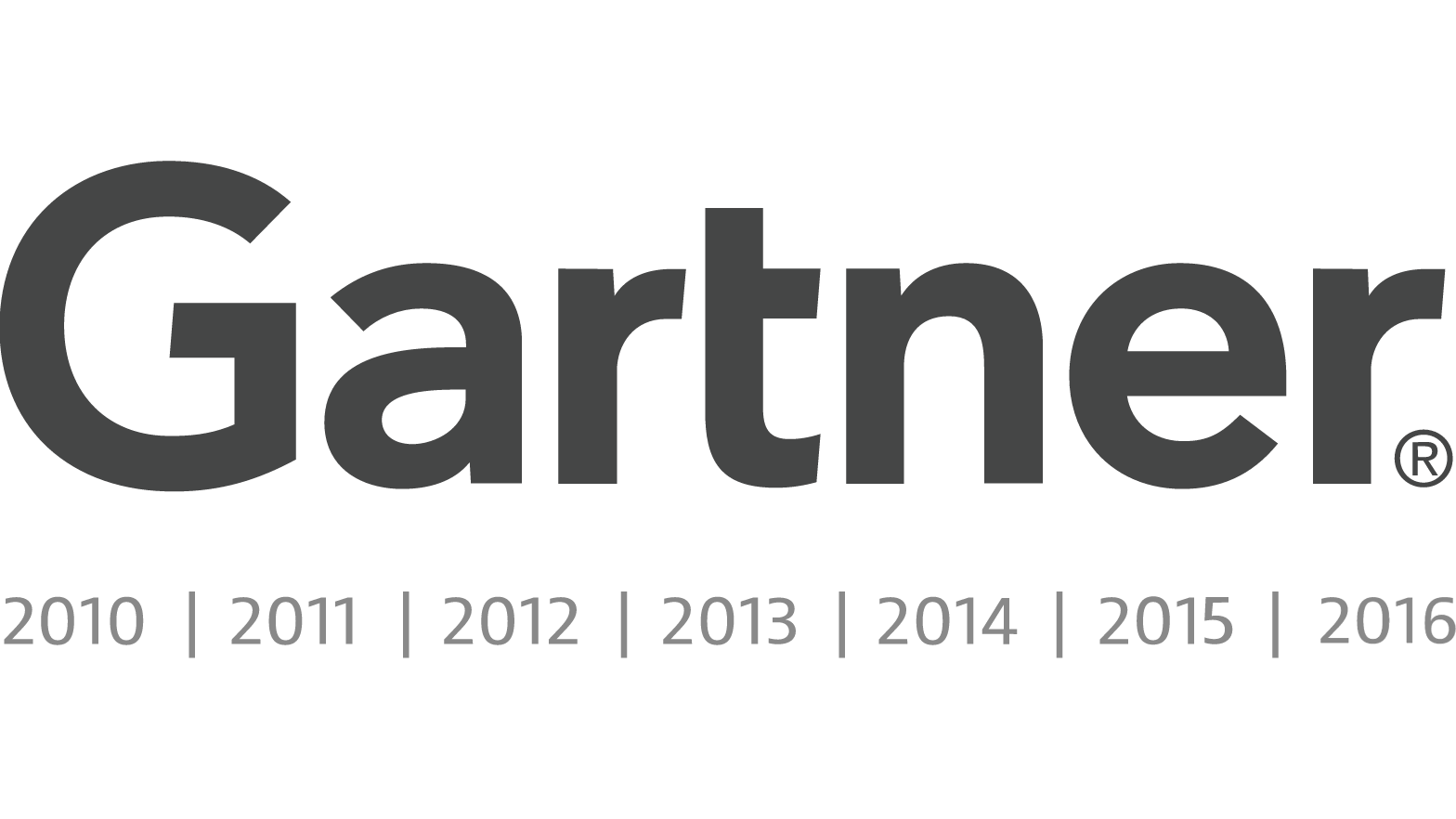 Named a Leader in the Gartner Magic Quadrant for APM 7 years in a row
It's our dedication to innovation and ability to see the market expanding beyond APM and into the modern era of "digital performance management" that earns us a top spot year after year.
Start your 15-day free Dynatrace trial today!