What is ASP.NET?
ASP.NET is an open-source server-side web application framework designed for web development to produce dynamic web pages. It was developed by Microsoft to allow programmers to build dynamic web sites, web applications and web services.
Dynatrace monitors and analyzes the activity of your ASP.NET framework, providing visibility down to individual database statements.
Activate the Dynatrace Azure Site Extension for your Azure Web Site by just a few clicks
Dynatrace easily detects your deployments to the Azure Cloud, allowing you to see at a glance which environment each host belongs to. Through our tight integration with .NET you'll see all ASP.NET performance metrics in real-time in your Azure Cloud.
Dynatrace captures every transaction, across every tier, without gaps or blind spots.
Pre-configured dashboards provide all relevant metrics down to SQL statement and code level.
In under five minutes our OneAgent automatically discovers your entire .NET application stack. With Dynatrace, finding a problem only takes us minutes to identify, saving us precious time and resources.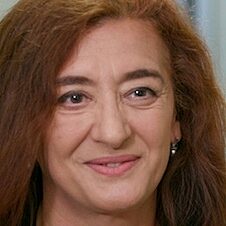 Eugenia Gillan
VP Engineering
at ZoomInfo
Garbage collection metrics
Web request and response size
Busy and idle threads
.NET managed memory
Restarts, crashes, deployment changes
Response time
Failure rate
Throughput
Request and response sizes
All database statements
Apdex score
CPU and memory usage
Garbage collection suspension time
Network traffic
All requests, all dependencies
Discover additional .NET metrics
Dynatrace shows you additional metrics .NET:
Suspension
.NET threads
.NET heap

Total heap
Time in garbage collection
Generation 0

Collections
Heap size
Promoted bytes

Generation 1

Collections
Heap size
Promoted bytes

Generation 2
Click the .NET threads and .NET heap tabs on any IIS application pool or .NET process page to view further metrics.
Start monitoring your ASP.NET code with Dynatrace!
You'll be up and running in under 5 minutes: Sign up, deploy our agent and get unmatched insights out-of-the-box.