I am thrilled to be the newest member of the Strategic Partner Alliance and Innovation group within Dynatrace.  It's not everyday you can be part of a company that is one of the Top 50 Best Places to Work!
My role at Dynatrace, is to develop and showcase forward thinking use cases with our strategic technical partners such as Microsoft, OpenShift and Amazon.  We aim to show the value of our combined solutions in areas such as DevOps and Cloud operations management.
I have been here a few weeks now and my experience so far has exceeded my expectations and the level of innovation and team atmosphere is amazing. As a newly minted "Dynatracer," I want to share my experiences as inspiration for your consideration in working for Dynatrace.
My background
As a performance architect and technical consultant to financial services and other industries for many years, I have worked hands-on with Dynatrace and its competitor products at customer sites as part of automated testing, root-cause problem analysis, and operational dash-boarding projects.   I have attended two Dynatrace Perform conferences and I had the opportunity to work with Andi Grabner to present Scaling DevOps Deployments with AWS CodePipeline and Dynatrace AppMon, on the online performance clinics he hosts.
As an engineer, I know from first-hand experience the value Dynatrace brings to teams and projects and have often directed customers and peers try out Dynatrace. (Echoing what Gartner has been saying for eight years now, with Dynatrace being the top APM suite for its vision and realization.)
The interview
My interview was a bit nontraditional, in that after an initial conversation with the hiring manager and my Dynatrace recruiter, Tony Hamama, I was asked to present on the topic of Autonomous Cloud Management and create a demo covering key use cases for Dynatrace within cloud native environments.
The demo was for a provided sample application that needed to deployed to a Kubernetes cluster running on Google Cloud.  This was new to me, so I also had to figure out Google command line and web interfaces and how to provision VMs and Clusters within their free tier.
The demo application setup required me to understand all the Jenkins and Kubernetes YAML manifest files and to set up my own Jenkins server with all the supporting components for NodeJS, GO, and Java builds, Google cloud, Kubernetes, and Docker. I also setup the Dynatrace One Agent Operator and created Terraform scripts for the demo environment infrastructure.
As you can imagine, it took many hours to prepare, but I learned a lot about Google Cloud, Kubernetes, and Dynatrace along the way.  I gave the hour long presentation and demo over Zoom. Later I was told the deciding factors for extending me the job offer was that I had a methodical approach, demonstrating the ability to quickly learn new things, and having a professional looking demo.
Onboarding
Shortly after accepting the position, I began working out of the U.S. headquarters in Waltham, MA.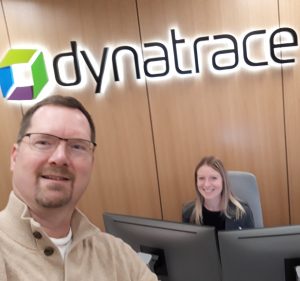 There's quite a buzz in the office as they have many inside sales staff, sale engineering and marketing functions working from the Waltham office. My on-boarding was seamless and it was nice to have a follow-up from my Dynatrace recruiter Tony make sure all was well.
My teammate Peter Hack, a 3-year veteran, showed me around the new office which has many conference rooms, a game room and gym in the same building. A cool bonus? The visiting food trucks which are there every day for lunch.  Peter introduced me to many people including John Van Siclen, just named a top CEO in the 2018 Comparably Awards.  My first impression of the office culture was that people were approachable and welcoming, making me feel as a new person, part of the team. I also participated in the office "yankee swap" holiday gift party and quarterly all-hands meeting held in the large break-room.
Week 2 – Trip to Linz, Austria
After one week in Waltham, it was time to grab my passport for a trip to the Dynatrace office in Linz, Austria to meet my teammates on the Innovation team.  After a seven-hour flight from Boston, one arrives at Frankfurt Germany airport for a layover and transfers to a smaller plane for the one-hour flight to Linz.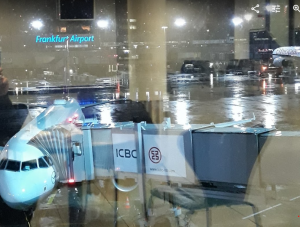 Once in Linz, I met the team and the environment is exactly as Dirk Wallerstorfer described in his Innovation Team blog. — many parallel initiatives and people preparing and coming/going to events & conferences.  While there, I participated in the daily stand ups and focused the full week on learning about Microsoft Azure and Microsoft Azure DevOps and deploying the Dynatrace OneAgent.
The main Dynatrace Linz office, a.k.a. the Dynatrace Center, is abuzz on two crowded floors, but these technologists won't be crowded for long as there is a new building scheduled to open in 2019!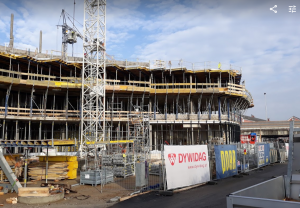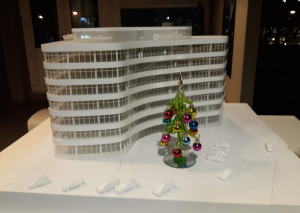 At night, we walked along the Danube river to downtown Linz to visit the famous Christmas markets and sample Schilcher, warm mulled wine.  Below is a picture of a market stand and the city center square.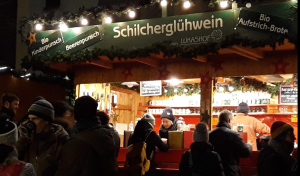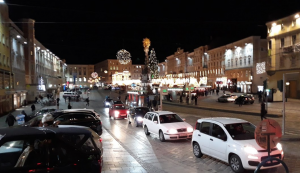 Week 3 – Trip to Kentucky
After arriving home on Saturday, I was back on a plane to spend four days in Kentucky to help implement the Azure version of the Unbreakable Pipeline demo for a key customer with Safia Habib and Mike Villiger of Dynatrace and to observe the Dynatrace services team conduct an Autonomous Cloud Management assessment led by Bret Hofer.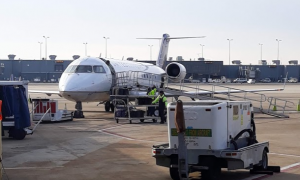 It was great to see first-hand the partnership that Chad Bruce and Trevor Ealy of the sales and delivery teams, had built with this customer. It was also beneficial to learn the deep architecture experience that we bring to customers.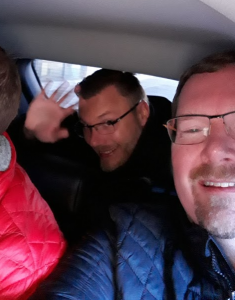 Fun squeezing 6 people into our rental!
What's next for me
Back in Boston, I am actively working with Innovation team, strategy partners, and sales develop, schedule events and evangelizing concepts like the Unbreakable Pipeline and Autonomous Cloud Management.
2019 looks to be a busy year!
Want to join
Sharing the same sentiments as Dirk from his blog, if you think Dynatrace is out of your league, then you might just be the person we're looking for. We appreciate individuals who are aware of what they know and don't know and aren't afraid to say when they can and cannot. Self-awareness, self-reflection, and being comfortable outside your comfort zone, are key requirements to be successful in this job.
If you're up for the challenge and want to make a difference, check out our current job openings in the Strategic Alliances and Innovation team, but I encourage you to also review other open positions for yourself or others you may know!
If you want to follow up with me directly, just connect with me on LinkedIn or send me an email!