It is really hard to describe what we do in a few bullet points and sentence, especially when the field of activity is as wide and diverse as it is in the Dynatrace Innovation Lab. That's why I've decided to write a summary of a typical work week in the life of a member of the Innovation Lab.
Monday
As every workday, the entire team gathers round at 09:45 AM for the daily standup. We go through the largest working blocks we're going to accomplish that day and ask colleagues for feedback or help if needed.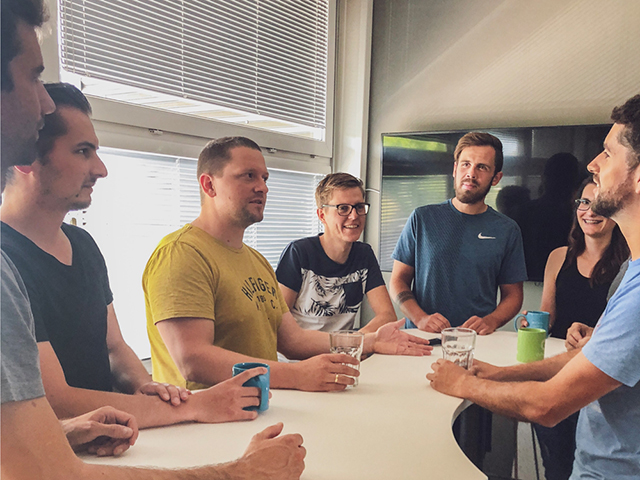 With a fresh coffee in hand, I head back to my workplace and finish the blog post I started the week before. I migrated a testbed for an unbreakable pipeline on AWS from using CloudFormation to using Terraform, because it allows for several different public cloud providers and we as a team decided, that it would be best to have a common toolset throughout the entire team. Although I've never worked with Terraform before, I've managed to complete the migration in less than two days. New technologies don't scare me, I learn fast, and I'm able to adapt my knowledge and experience to whatever technology is needed for the matter at hand. I share my experiences with Terraform as a tool of choice for infrastructure-as-code in this blog post and include the story of the unbreakable pipeline.
In the afternoon, I have a meeting with our product managers, where we discuss recent developments in Kubernetes and OpenShift and how Dynatrace could best address those new features. At around 04:00 PM, I have my last call for the day with colleagues from the Boston office regarding the annual sales training about recent updates in technologies that we frequently work with. The Innovation Lab is the first line of defense when it comes to the newest technologies and DevOps use cases. Naturally, our knowledge and experience are requested from other teams internally.
Tuesday
I get up early in the morning – like really early, around 05:00 AM – and take a cab from my home base to Linz airport. I'm jumping in for a colleague to give a talk at a container event in Hamburg. I know what my team colleagues are working on and can give a good overview also of their topics in a talk, without losing sight of the big picture and without losing myself in details. I'm representing Dynatrace and the Dynatrace culture when I'm on the move, so tech-style business casual (jeans and polo shirt or Dynatrace shirt), good knowledge of the product including recent updates and the product roadmap, and an open mind for different views and fruitful discussions are mandatory.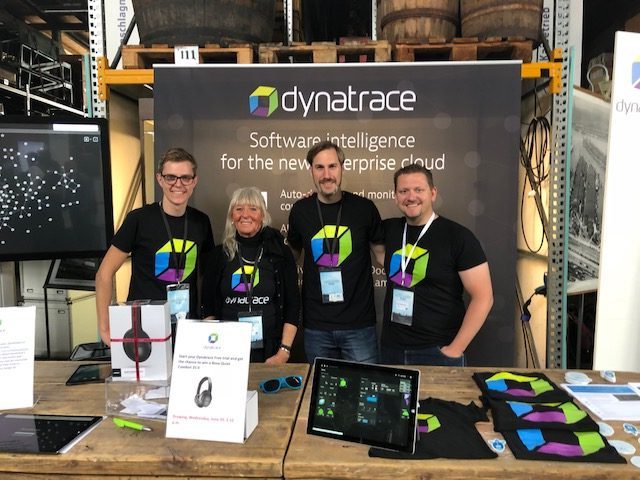 LNZ > FRA > HAM. At 10:00 AM, I arrive at the venue in Hamburg and start conversations with customers and prospects about what's new and to come in Dynatrace. After the lunch break, I give my presentation to about 100 people. The recording and the slides of the talk are already online.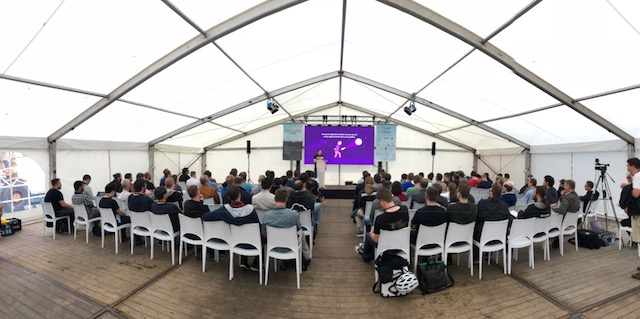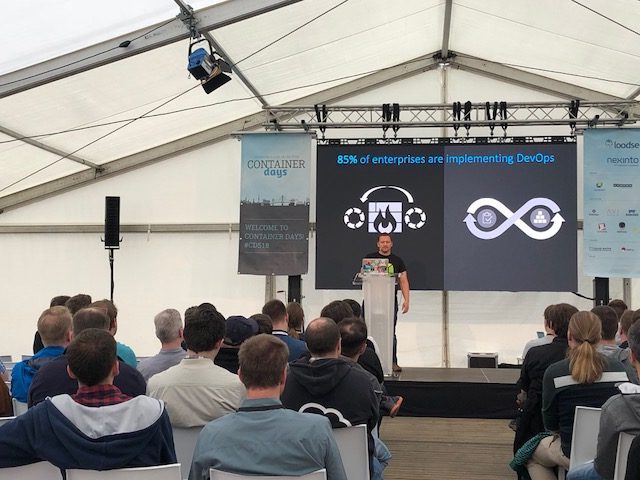 Afterward, I continue conversations and in the evening head for the networking event to meet even more interesting people and extend my professional network. I'm looking for individuals and companies that are at the bleeding edge of technology and cultural change and on the one hand, try to learn about their pain points and educate them on Dynatrace.
Wednesday
After a short night of sleep and an extensive hotel breakfast, I head back to the event to continue to spread the Dynatrace love. After lunch, I head for the airport and catch up with my emails in the airport lounge.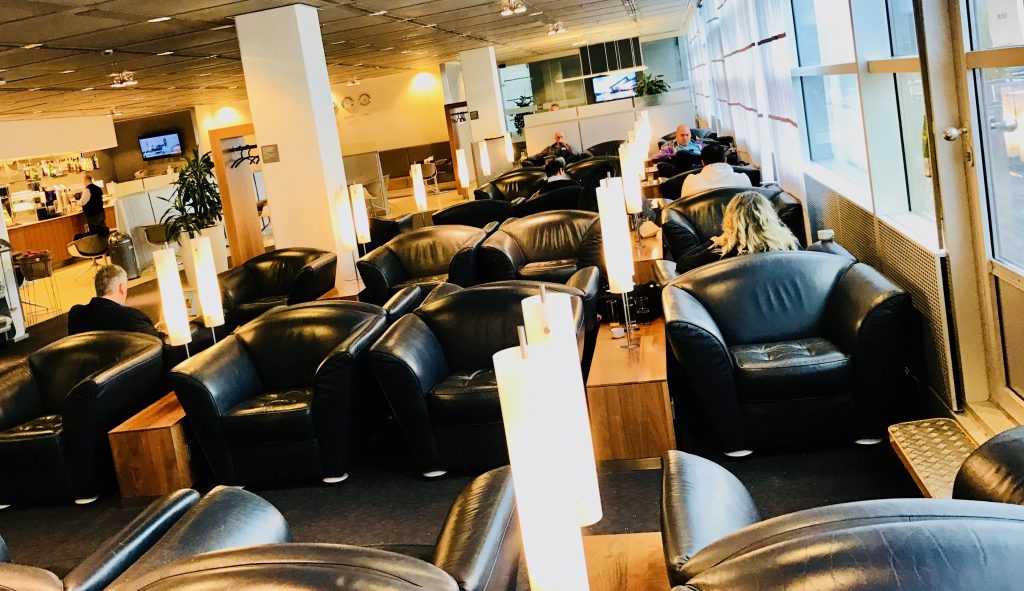 Our strategic alliance colleagues sent a meeting request to discuss new DevOps use cases with product managers and solution architects from Amazon. The alliance team is in the same business unit as I am, so I can ask for more details during the stand-up tomorrow. Amazon is one of the larger strategic partners that our business unit oversees besides Red Hat, Microsoft, Google, and others.
En route, I sketch out how I could transform the infrastructure-as-code blog post into a workshop that I could deliver to customers and prospects; taking evangelism for new DevOps approaches to the next level and share what I've learned with others.
Thursday
I share the experiences and the feedback I got at the event with my colleagues in the daily standup and ask for more details around the planned meeting with the people from Amazon. After that, I start sketching out a reference implementation for auto-remediation for Kubernetes – I plan for container platforms that can roll back to the previous version autonomously, without human interaction, based on performance metrics and failure rates.
As usual, there are not many people who are doing what I am doing, so most of the time I need to figure out things on my own, which is both fun and challenging. In turn, I can give back to the tech community by answering questions on StackOverflow and Quora, and giving talks at local meetups and global conferences, which also helps to build up a reputation as a subject matter expert for specific topics.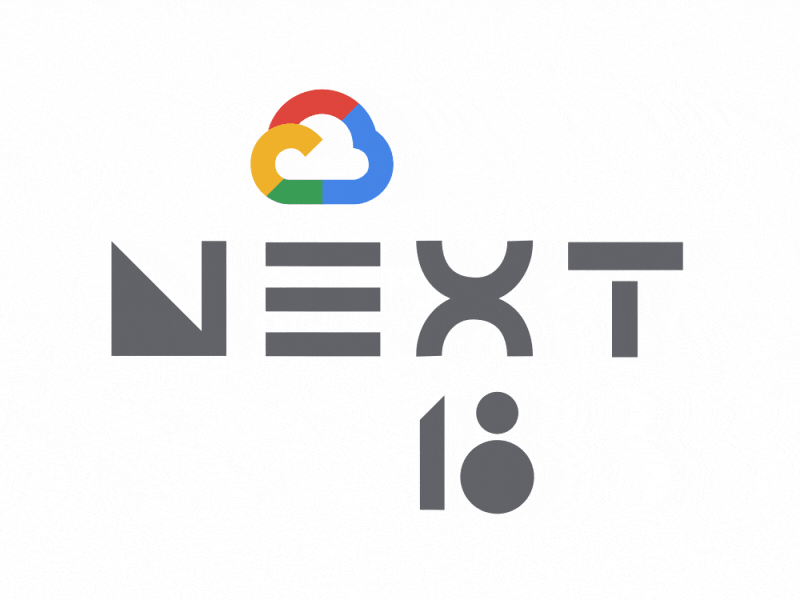 In the afternoon I start planning a trip to a global event of one of our strategic partners – this year it's in San Francisco – and I reach out to US west coast sales people to let them know I'm going to be in their area in a few weeks, so they can start setting up customer meetings for me to discuss advances in the product support for the topics the Innovation Lab is working on. I send out an invite to a quick sync call at 06:00 PM with the colleagues from the west coast. I decide to take that call from home – it's only going to be 15 minutes – and therefore leave the office earlier.
Friday
The business unit I'm working on plans and tracks work items using OKRs – objectives and key results – which offer a simple and very effective method to set and synchronize on goals, to focus work on a measurable outcome. It's again time to review my OKRs, update the status accordingly, and inform people, that could be affected, about possible changes.
I continue the work on the reference implementation and then I go home after lunch to keep my work-life-balance intact. I enjoy the weekend so I can start the next week rested and filled up with energy to conquer the world – again.
Interested? Skeptical? Overwhelmed?
If you are intrigued by what I'm doing for a living and if this exemplary week resonates well with you, then let's talk.
If you think that is a bit too much for you, if you think the job is out of your league, then you still might just be the person we're looking for. We crave for talents that are aware of what they know and don't know, of what they can and can not. I'm convinced, that self-awareness, self-reflection, and being comfortable outside your comfort zone are key requirements to be successful in that job. If you're up for the challenge and want to make a difference, then let's talk.
If you want to follow up with me directly, to find out more details about that job or for any other question, you can DM me on Twitter, LinkedIn, or just send me an email.