The StateRAMP Project Management Office (PMO) has awarded Dynatrace for Government the status of StateRAMP, authorized at the Moderate impact level.
The StateRAMP Project Management Office (PMO) has awarded Dynatrace for Government the status of StateRAMP, authorized at the Moderate impact level, following its assessment.  It is the first observability platform to achieve this distinction. This demonstrates to state and local governments and public education institutions in the U.S. that the Dynatrace® Software Intelligence Platform meets the strict security and compliance standards required to enable secure and flawless digital interactions and drive digital transformation initiatives at scale.
Modernizing public-sector technology while managing cyber-risk can be overwhelming
State, local, and educational institutions strive to take advantage of the power and flexibility of innovations such as cloud services. But keeping citizens' personal data safe is a top priority.
These new technologies deviate from legacy paradigms and are ephemeral, expanding the attack surface in ways traditional security measures cannot easily handle. Traditional tools are not equipped to deal with the vulnerabilities new technologies expose and thus create blind spots. This hampers security and IT teams' ability to quickly address issues. Additionally, agencies' security teams are more familiar with on-premises environments and tools, having worked with them for years. Therefore, many lack training and familiarity with newer tools designed for cloud-based technologies.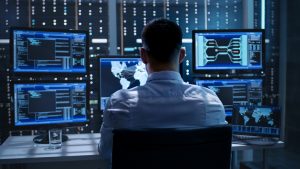 StateRAMP introduces consistency to consolidate and streamline this process
Historically, cloud service providers (CSPs) needed to engage in a lengthy and tedious authorization process for each agency with which they wanted to work. The requirements were inconsistent and created duplicative effort for CSPs and agencies. This extended the time it took to realize meaningful value.
StateRAMP eliminates redundant efforts by providing a common security framework. Agencies review their security requirements against a standardized baseline. A CSP goes through the authorization process once, and after receiving authorization for its cloud service offering (CSO), other state and local agencies and education institutions can reuse the security package.  Rather than undergoing a long and tedious trial of individual cloud service providers, products, and solutions, an organization can identify a cloud service on the StateRAMP Authorized Product List and be sure the service meets the agency's strict security and compliance standards.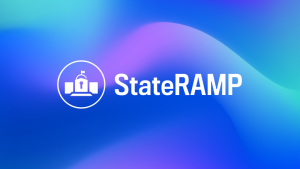 Real-time observability and intelligent automation accelerate state and local government digital transformation initiatives
Citizens frequent state and local government agencies to get the most from their day-to-day services. When citizens are satisfied, trust levels for these agencies increase. Conversely, declining trust can make it difficult for agencies to perform their work, increases skepticism and scrutiny from regulatory bodies and citizens alike. A critical component of increasing trust is to ensure citizens are satisfied with the services they expect.
Citizens' increasing demand for digital interactions since the COVID-19 pandemic has accelerated the adoption of cloud-based technologies. Agency leaders should identify ways to cost-effectively deliver their cloud transformation journeys to as well as agency priorities. But they need to ensure application security and resiliency as well.
The Dynatrace Software Intelligence Platform addresses these needs. It combines broad and deep observability and continuous runtime application security with advanced AI and contextual analytics to provide precise answers and intelligent automation from data at enormous scale.
With the Dynatrace platform, agencies can achieve the following:
Confidently deliver high-quality, innovative cloud-native applications to take advantage of the benefits of new technologies.
Prioritize and resolve issues before they have an adverse effect and deliver superior experiences.
Relieve strained agency IT resources from repetitive, laborious, and time-consuming tasks with automation, making public-sector roles meaningful and, in turn, improving morale and staff retention.
Eliminate blind spots and gain valuable insights into the performance and availability of infrastructure and applications with end-to-end observability.
Shift security to the left (of the software development lifecyle) by automating vulnerability detection and resolving issues before they can be exploited, thus reducing threat-hunting needs and security analyst fatigue.
Tame cloud complexity and stay ahead of rapidly changing customer demands by automating continuous discovery, proactive anomaly detection, and optimization across the software lifecycle.
Enable cross-functional collaboration by eliminating silos and providing DevSecOps teams one common set of contextual data and one source of truth across their entire hybrid, multicloud ecosystem.
Getting started with Dynatrace for Government is easy
Dynatrace delivers a highly personalized and proactive customer experience with dedicated experts focused on your mission success. Our team of highly skilled consultants delivers strategic guidance and leadership designed to drive innovation through a variety of formats to suit your needs.
Dynatrace offers a frictionless free trial process to help you get started. Our extensive user community and university-style curriculum help you learn at your pace and are available anytime, anywhere.
With the achievement of StateRAMP authorization, Dynatrace continues its commitment to delivering our Software Intelligence Platform to agencies, departments, and education institutions. State and local government and education customers can be confident their data resides in a highly secure StateRAMP-authorized environment. Dynatrace for Government is also FedRAMP-authorized at the Moderate-impact level and adheres to the Federal Information Processing Standard FIPS 140-2, NIST 800-53, and General Data Protection Regulation.
For more information on how Dynatrace can help your agency deliver exceptional experiences, visit our website.