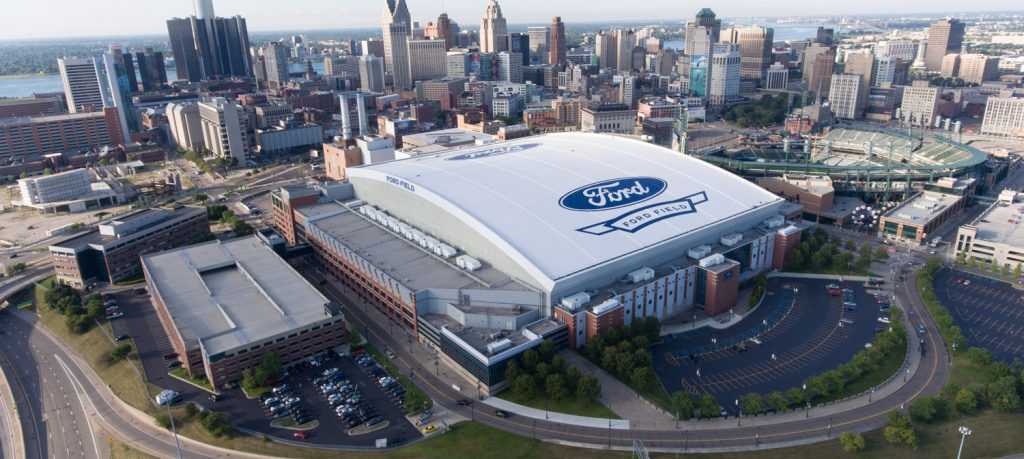 Dynatrace Detroit is home to hundreds of employees whose responsibilities range from engineering to finance, to customer service, and everything else in-between. Our new home is 2000 Brush St. Suite 501, Detroit MI!
Local Detroiters may know Dynatrace as a former business unit of the mainframe services company Compuware. We love the city, and our pride in Detroit was further elevated when we moved from the suburbs to downtown in 2003. Building the 1.1M square foot headquarters in place of vacant buildings and open land certainly wasn't a popular trend at the time. Our decision to build here arguably triggered a Detroit resurgence which was advanced by Dan Gilbert and other Detroit entrepreneurs and business leaders.
Burdened by the need to meet short term shareholder value across a collection of disparate business units under Compuware (CPWR), the APM growth-focused business unit separated as Dynatrace LLC under the private equity firm Thoma Bravo. We sold our building and got back to our roots; focusing on what really matters — innovating for our customers with a badass AI-powered, full-stack and automated application performance monitoring system. We call it Digital Performance Management.
Now we bring our energy, enthusiasm and drive to new offices attached to Ford Field — an 11-minute walk from our previous home — ready for the next groundbreaking chapter at Dynatrace.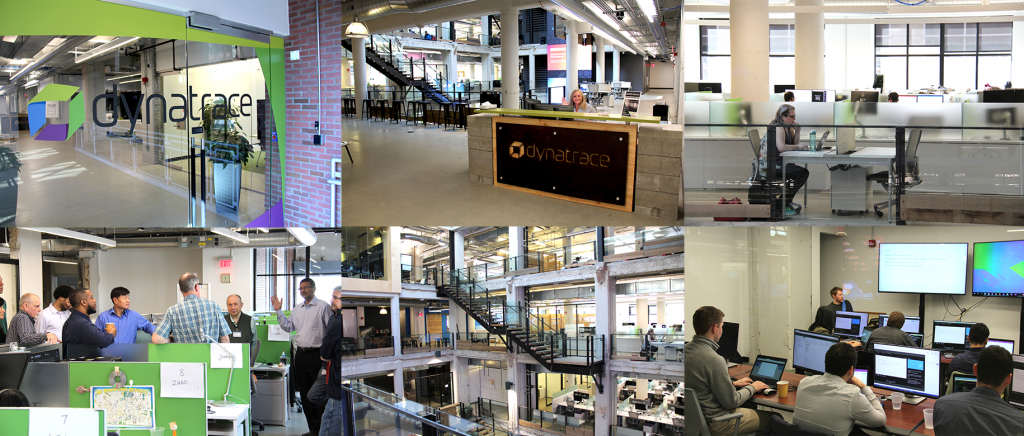 Office Culture
I'd describe our culture as "start-up mentality meets stable market leadership." Our two major competitors collectively hold less market share than Dynatrace, and have yet to turn a profit despite one going public and the other being acquired. Our leadership position affords us the opportunity to disrupt the industry and ourselves through constant innovation and reinvention. It also funds world-class Guardian training programs, craft beer on tap, team gatherings, and a sense of stability and confidence in the workplace.
The collection of images above — taken last week in the span of about ten minutes — paints an accurate picture of a "day-in-the-life" at Dynatrace. You'll notice our inviting spirit, virtual workers at hoteling desks, Stand-up/SCRUM meetings, and an ever-growing class of PDP students in training to serve customers as the app-monitoring experts we call Guardians.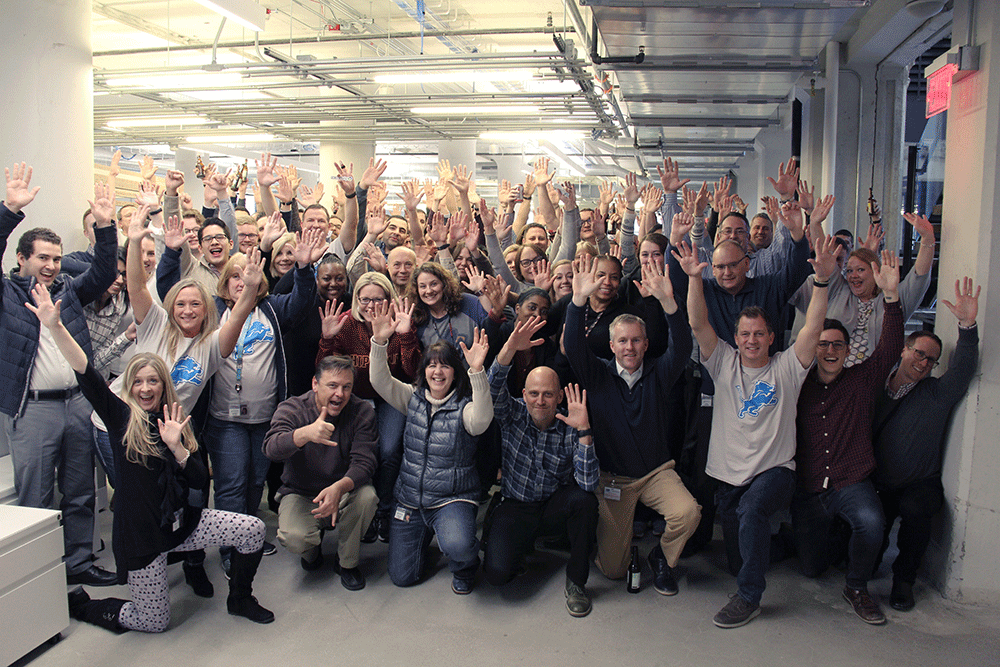 If you'd like to join in the fun, and experience the satisfaction that comes with helping to redefine monitoring, we're hiring. Check out openings and a learn bit more about us here.