At AWS re:Invent 2021, the focus is on modernization and how companies manage cloud-native environments. Cloud-native observability can help.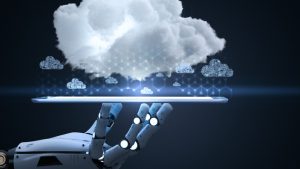 Increasingly, organizations see IT modernization as their on-ramp to product innovation and cost reduction.
Given the importance of this conversation for various organizations, IT modernization is the focus of AWS re:Invent 2021.
Indeed, organizations view IT modernization and cloud computing as intertwined with their business strategy and COVID-19 recovery plans. As a result, reliance on cloud computing for infrastructure and application development has increased during the pandemic era.
"Because of the uncertainty of the times and the likely realities of the 'new normal,' more and more organizations are now charting the course for their journeys toward cloud computing and digital transformation," wrote Gaurav Aggarwal in a Forbes article the impact of COVID-19 on cloud adoption.
Data confirms Aggarwal's conclusions.
According to Forrester Research, the COVID-19 pandemic fueled investment in "hyperscaler public clouds"—Amazon Web Services (AWS), Google Cloud Platform and Microsoft Azure. The research estimated a 35% increase in public cloud usage in 2021 alone.
Further, Forrester predicted that 25% of developers will use serverless technologies and nearly 30% will use containers regularly by the end of 2021. With a third of development teams adopting cloud-native technologies, it has created a spike in demand for public-cloud services.
Finally, Gartner predicted that that cloud-native platforms will serve as the foundation for more than 95% of new digital initiatives by 2025 — up from less than 40% in 2021.
AWS re:Invent 2021: Modernizing for cloud-native environments
Despite the fact that more than 80% of organizations now employ multicloud architecture, "hyperscaler" clouds such as AWS, Google Cloud and Microsoft Azure present monitoring and management issues for cloud practitioners.
According to one recent survey, nearly three-quarters of respondents said that cloud complexity was a major challenge.
The AWS re:Invent 2021 conference, now celebrating its 10th year, will address some of these challenges in its theme of modernization. This year's conference will focus on how organizations can manage cloud-native environments despite increasing complexity.
First, cloud environments present substantial observability issues given their increasing complexity and dynamism. With a growing array of applications, microservices and infrastructure—residing in multiple public and hybrid clouds—many organizations struggle to know where these assets are, how they are performing, and whether they suffer from anomalous or malicious activity.
Cloud observability is a known problem for IT pros. According to a data from Dimensional Research, 95% of respondents say visibility problems have prompted an application or network performance issue.
AWS re:Invent 2021 guide
In this AWS re:Invent 2021 guide, we explore the benefits of AI-enabled observability on AWS and other cloud environments. These resources examine new approaches to AIOps that tame cloud complexity, improve application reliability and resiliency, and make app development smarter.

Why modern observability is different
This is where modern cloud observability technologies come in, enabling IT professionals to identify the root causes of issues and use intelligent cloud observability—based on AI—to automatically fix problems. Such a solution does more than provide charts and graphs of system behavior, leaving teams to guess the answer.
Instead, a cloud-native observability solution can take automated action and identify performance issues or security threats in real time—without extensive machine learning. As a result, an AI-driven observability platform can continually discover and remediate issues automatically.
IT departments see the need for automated problem remediation. According to Dynatrace research, 62% of DevOps respondents have invested in tools for automated incident response as well as 62% in automation of manual configuration tasks.
Another facet of cloud-native application development is that developers, operations, and security teams have necessarily become more interdependent.
This approach—known as DevSecOps—places greater emphasis on developing secure application code in the cloud. It also institutionalizes software development best practices throughout the product lifecycle to ensure development takes place efficiently while also yielding higher-quality, secure code.
Despite the emergence of DevSecOps practices in many organizations—according to one recent survey, 73% use DevSecOps in some capacity for projects—challenges persist.
For example, teams say they continue to suffer from operational silos (75%) and application complexity (70%), according to Dynatrace research. DevSecOps teams need a modern observability technology to bring silos together and pierce the opacity of their cloud empires.
All these themes will be front and center at AWS re:Invent 2021, with DevSecOps teams increasingly responsible for making cloud-native applications and code higher-performing as well as more reliable and secure.
Dynatrace and observability in cloud-native environments
Dynatrace can help with application challenges and modernization efforts in these cloud-native environments.
Check us out at booth #100 and online for more about bringing automated and intelligent observability to AWS and multicloud environments with Dynatrace.
Don't miss two Dynatrace sessions at AWS re:Invent 2021:
Tackle cloud-native complexity with AWS and Dynatrace, 

with Erik Landsness on

Thursday, 

December 2

,

 at 11:30 

a.m., a

t Caesar's Forum Summit 214

. The session covers "intelligent and automatic observability" through a customer lens. 

Cloud-native hyperscale with Dynatrace and AWS Lambda

 with Rob Jahn on Thursday, December 2

,

 at 12:15 

p.m.

 at Venetian Delfino 4006

. The session

will cover how Dynatrace can help you deliver better software faster as you build applications based on AWS Lambda or microservices architecture.
For more, check out our AWS re:Invent 2021 guide.