Application performance monitoring
for retail & e-commerce
Digital experiences are key revenue drivers, especially in retail and e-commerce. Digital transformation is the modern approach to customer experience, directly influencing profits, reputation, loyalty and market share.
Digital performance matters
Digital consumers are driving a major transformation across all industry markets. This is especially true in retail and e-commerce, where digital experience enhances the customer experience, which in return influences your bottom line.
As retail sites are growing more complex, businesses must balance this with the customer's demand for speed and availability:
Load time must be served in 3 seconds or less
Delays can result in 46% abandonment
44% will voice frustration on social media if they have a poor experience
With the power in the hands of the user, a disappointing experience can be detrimental to your brand.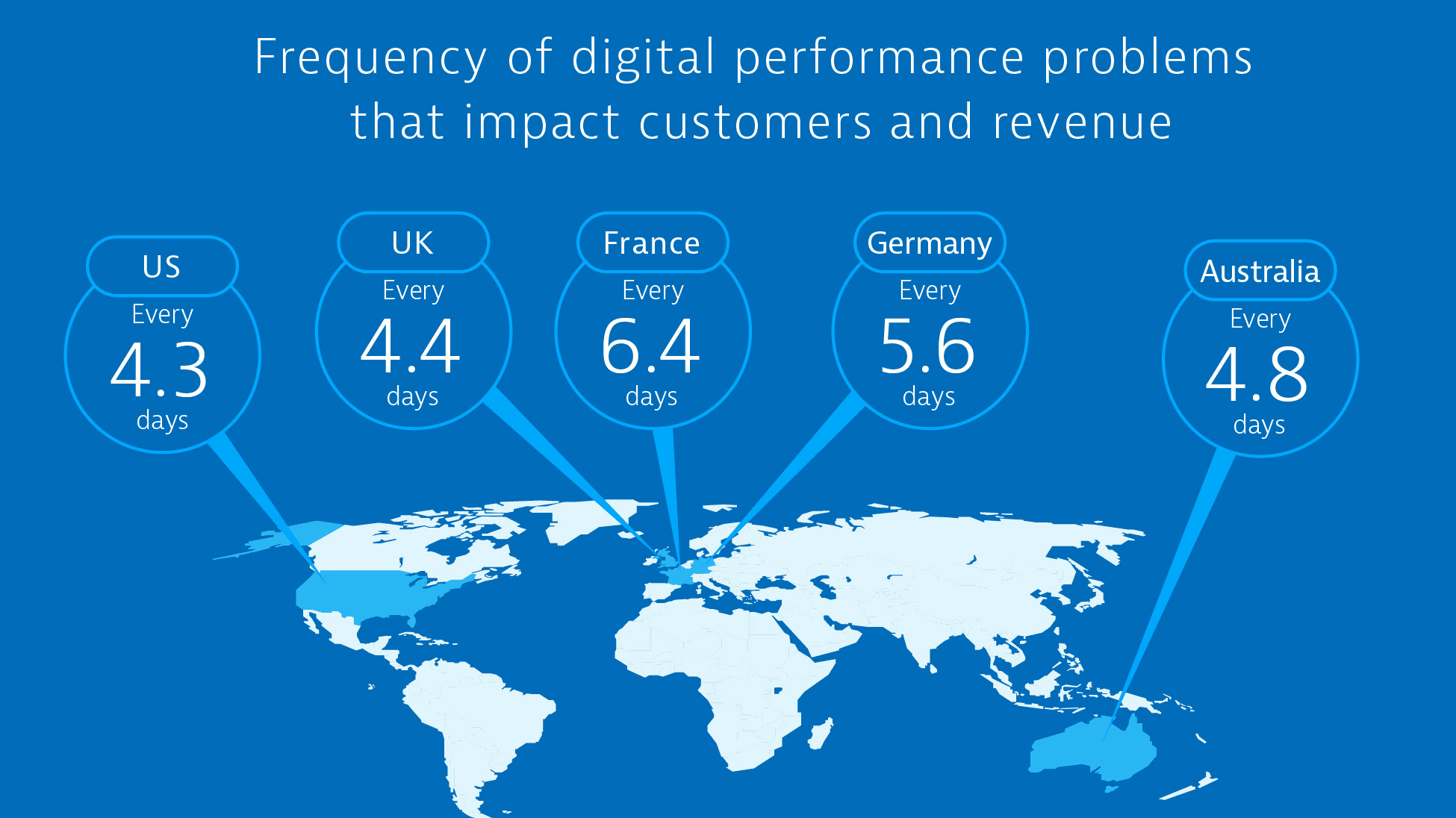 New global digital performance & transformation survey shows: IT complexity causes revenue impacting performance problems once every 5 days.
The rise of mobile
This year, online shopping dominated sales on Black Friday. This seismic shift was dominated by mobile, with mobile retail conversions increasing by 20% compared to 2016 and for the first time outpaced desktop retail conversions. For a complete recap of Black Friday and Cyber Monday, click here for our blog and infographic.
With today's consumer being always connected, 24/7 access is crucial to meet the demands of the end user. With high expectations of a positive user experience, anything perceived as a negative, will quickly be voiced over social media and risk taking their business to a competitor.
Dynatrace understands modern consumer behavior as it continues to grow across multiple channels and can help e-commerce organizations monitor digital performance to improve the demands of omni-channel customer experience.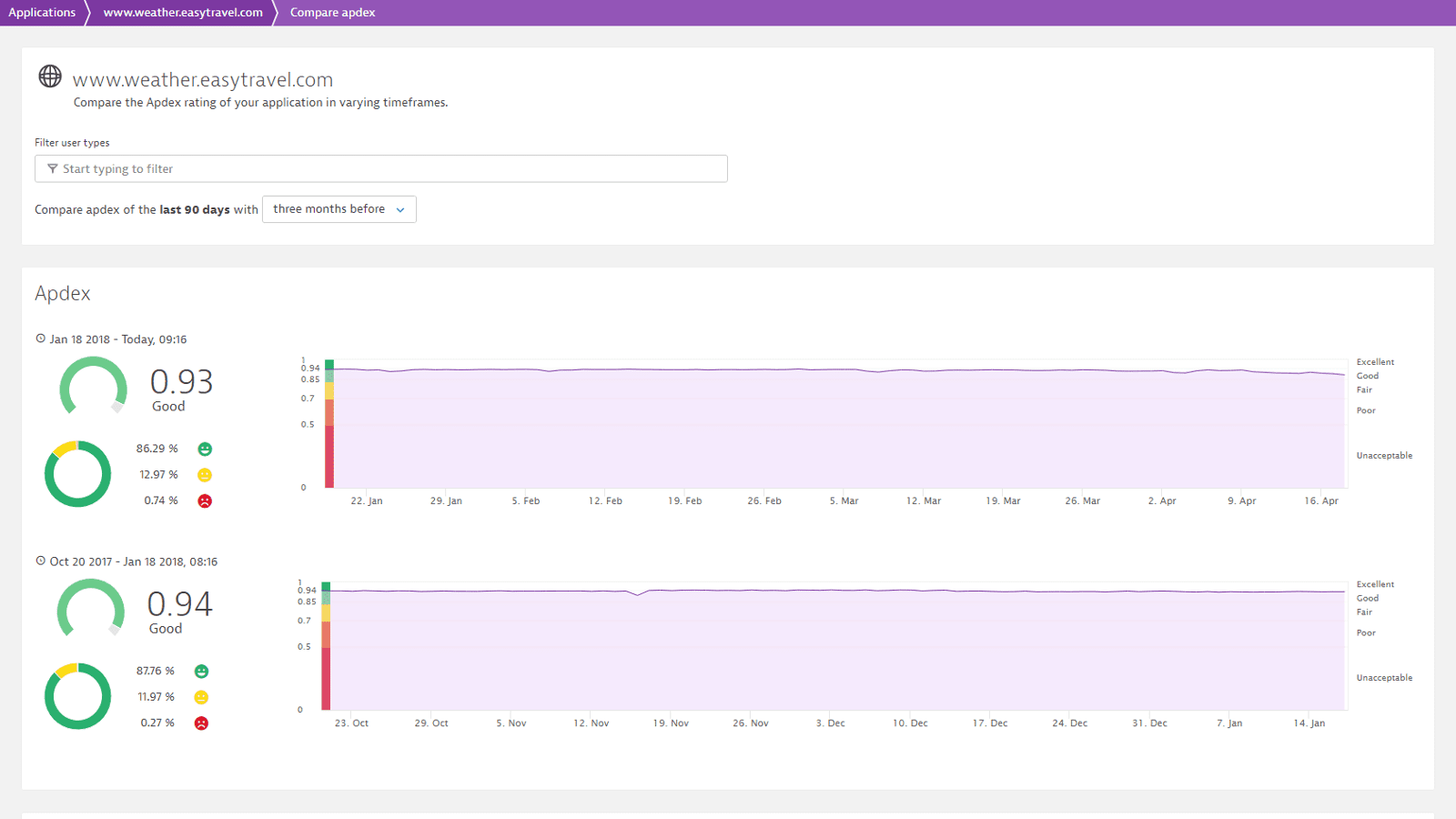 }/capabilities/business-insights/) per channel."}
Understanding customer experience requires a modern approach
To ensure a positive customer experience you need to manage the entire digital performance of your business.
Full visibility of customer experience across every digital transaction
Insight into business impact of performance issues
Gapless insight - map the whole user journey, not just bits and pieces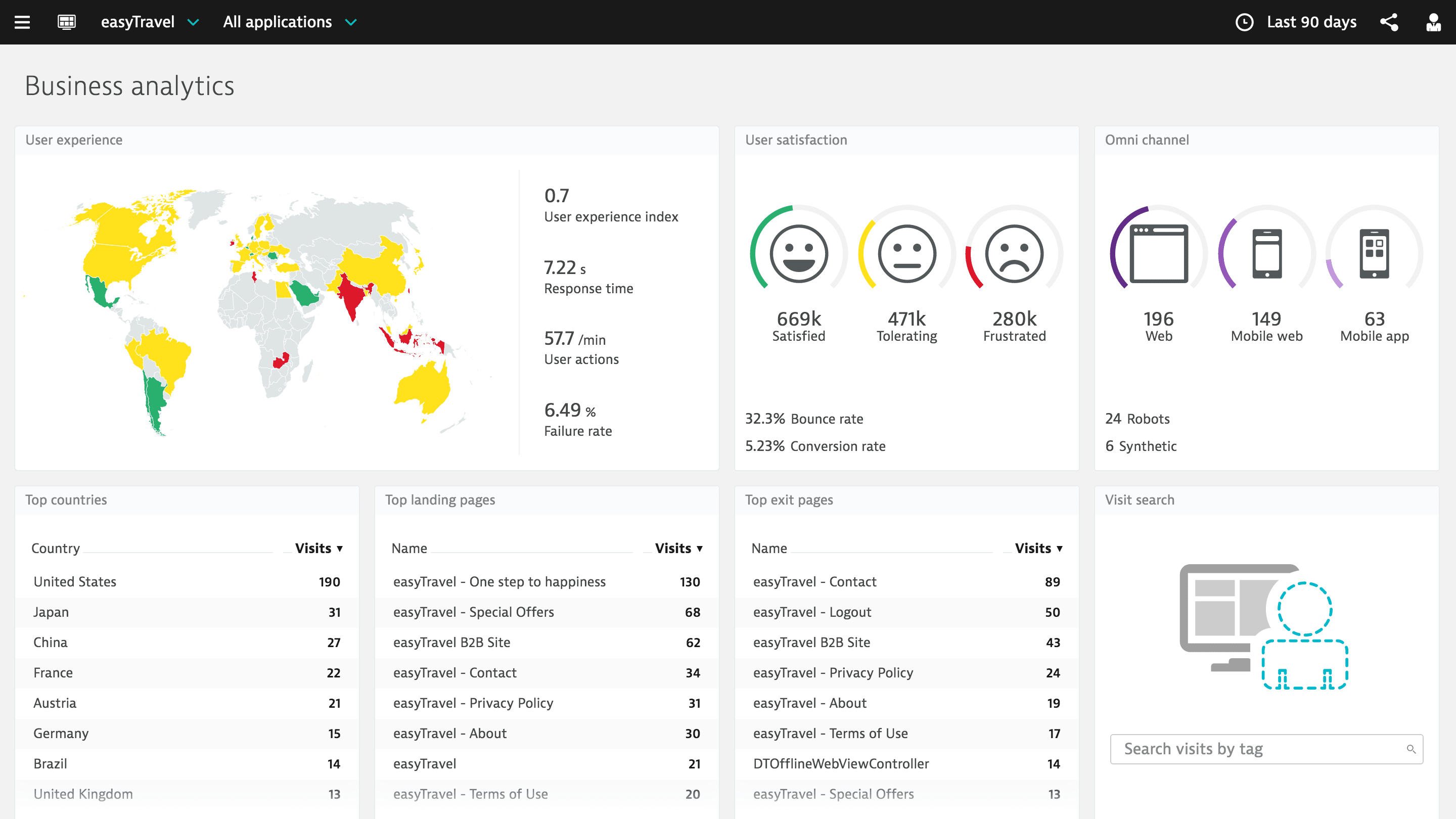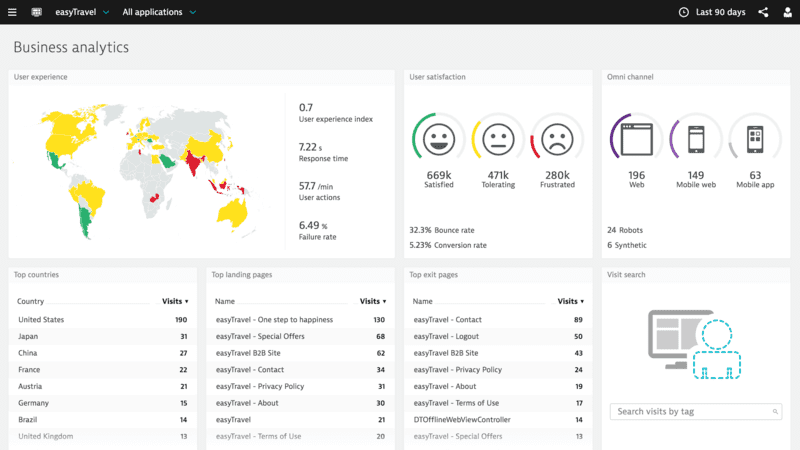 }/capabilities/business-insights/) per channel."}
Dynatrace is the go-to performance monitoring solution for all your digital performance needs
Dynatrace provides the tools business, operations and development need to manage digital complexity with gapless data, big data analytics and artificial intelligence.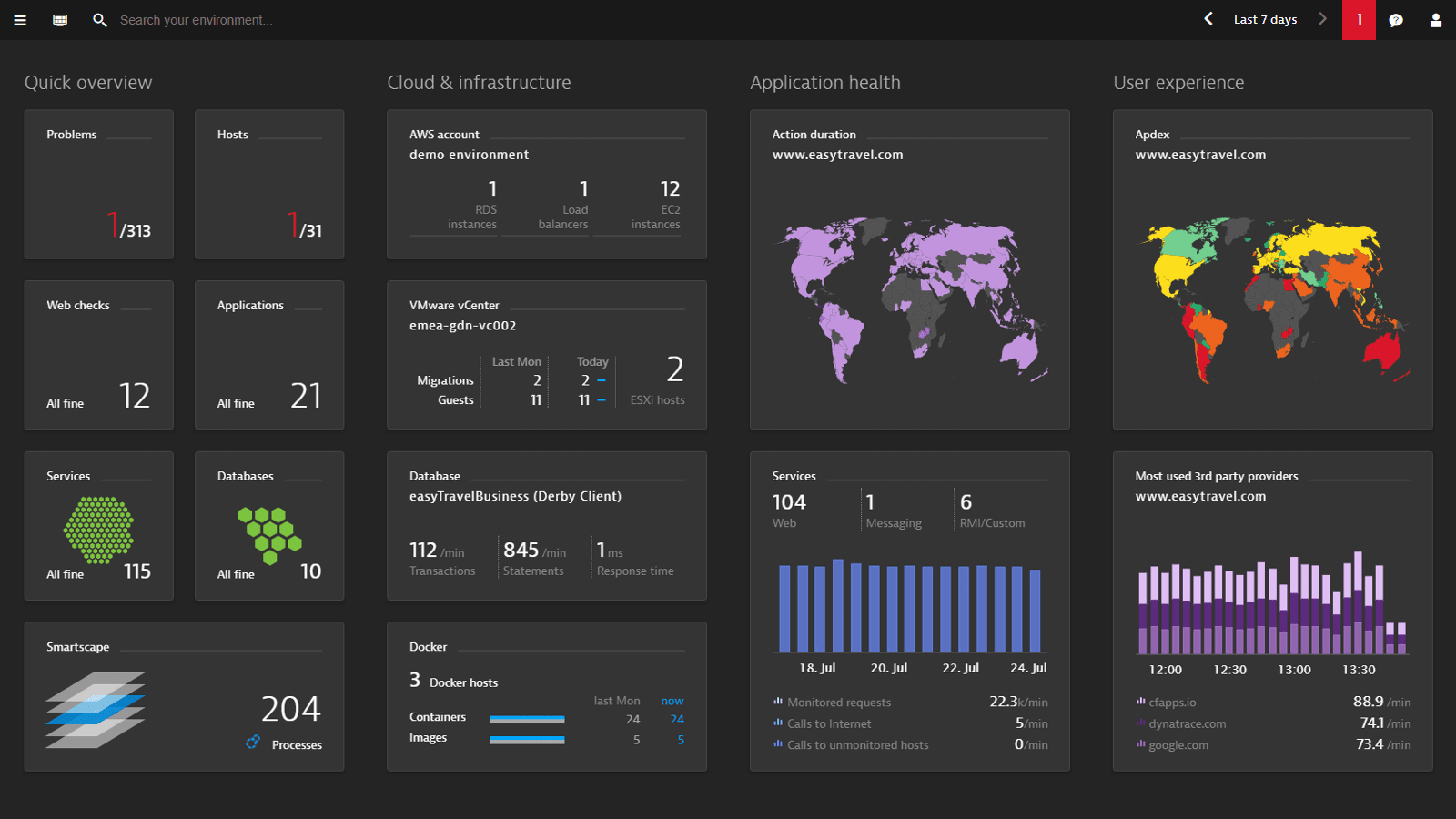 Dynatrace provides a common language for all aspects of the digital performance. Hear from some of our customers on what they have to say about the role of performance and customer experience in their transformation journey.
Learn how T-Mobile mastered digital performance to boost ROI
Register now to read more
Protect customer experience proactively
Year after year more leading retailers continue to adopt Dynatrace as part of their overall digital success strategy
60% of top retailers rely on Dynatrace
Helped top retailers protect nearly $167 billion in sales last year
Top customers include Amazon, Walmart, Dell, Staples and Macy's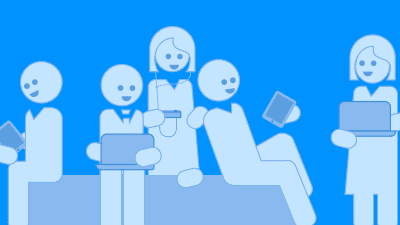 As modern consumer behavior continues to grow across multiple channels, eCommerce organizations are investing in digital performance to improve the demands of omni-channel customer experience.
Here are 6 best practices you can implement today to modernize and improve customer experience.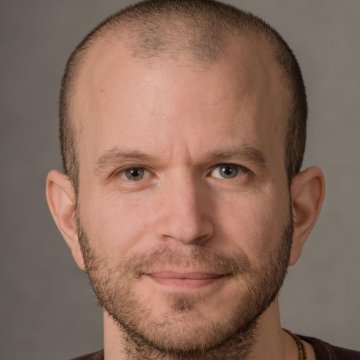 Nordstrom
"Dynatrace was a critical factor in our ability to reduce our performance testing cycles from two months to two weeks."
Gopal Brugalette, Performance Architect, Nordstrom

Walgreens
"Dynatrace addressed our main challenges and concerns like front end visibility, being able to search for a single visit and drill down to find the pain points."
Walgreens
Sherwin Williams
Lucky Vitamin
T-Mobile
Stilnest
BVA
"We are honored so many of the world's top retailers rely on Dynatrace to deliver top-notch digital experiences to their customers who have increasingly high expectations for speed and availability" John Van Siclen, CEO at Dynatrace
Start your free Dynatrace trial today!