It's mobile first. Be ready
---
Mobile has become the channel of choice for customers to interact with your brand and services. But delivering leading experiences takes more than beautiful design. It requires responsive interactions across devices and carriers. Dynatrace mobile solutions deliver real-time insights to help you optimize each digital moment. From a swipe on the screen all the way to your back-end services.
Deliver 5* ratings
---
Lightweight and automated mobile app instrumentation delivers unique insights into your mobile apps and web sites. Within minutes, Dynatrace end user experience monitoring will unveil how end-users experience your app and what problems might impact their satisfaction. Drill down into the root causes in minutes, and proactively deploy improvements to your mobile touch points before they impact a wider audience.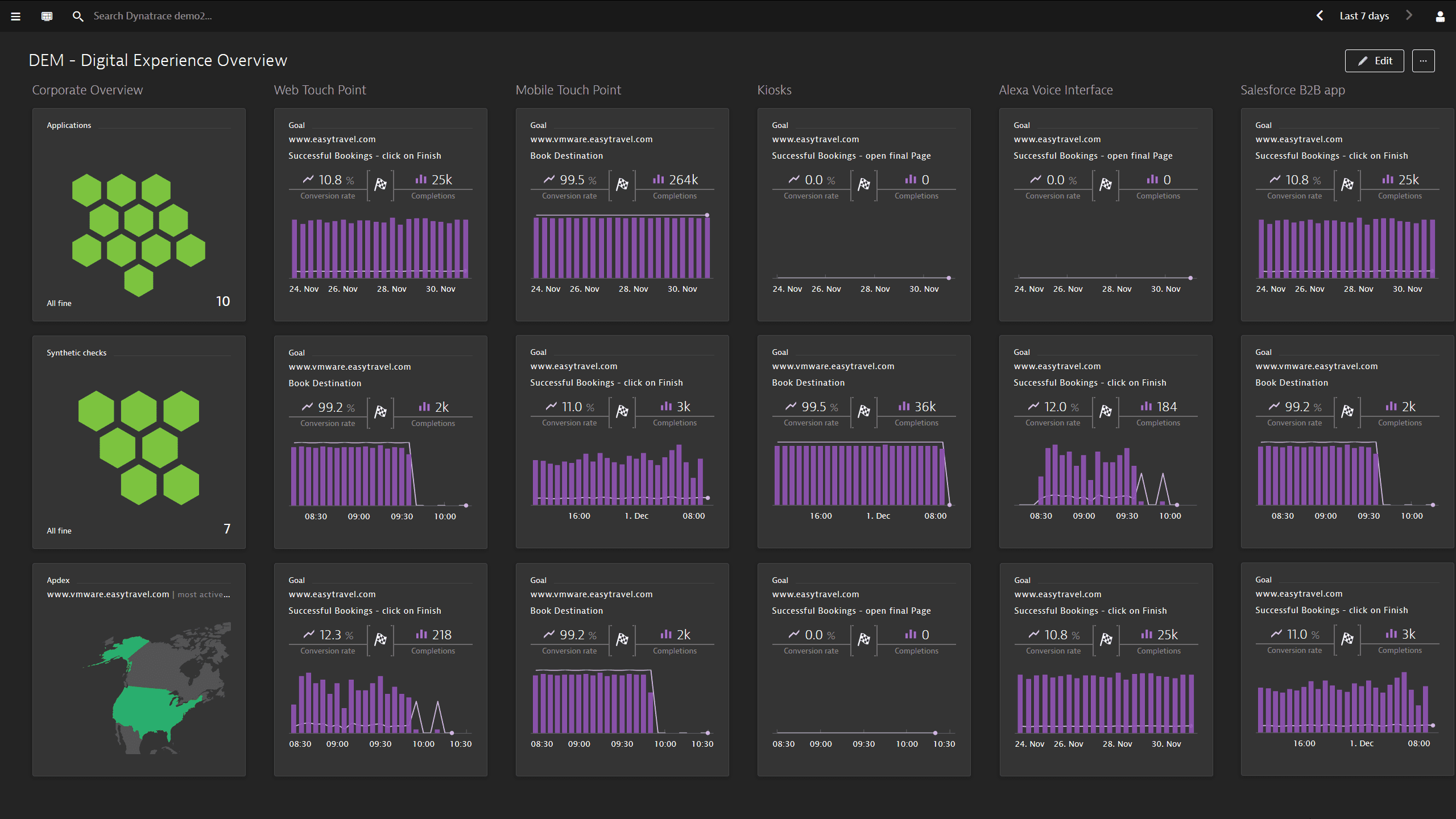 Best practices for utilizing Dynatrace on your mobile apps
---
The number of users accessing the internet and apps using mobile phones has increased by 62% YoY. With the increased usage of mobile apps, the need for mobile monitoring and analytics has increased significantly.
In this Performance Clinic, we would like to share best practices on rolling out Dynatrace in your mobile apps. This includes the process of auto instrumenting your app and fine-tuning it with manual instrumentation. You will also learn how to analyze the mobile rum data including user behavior and crash analytics.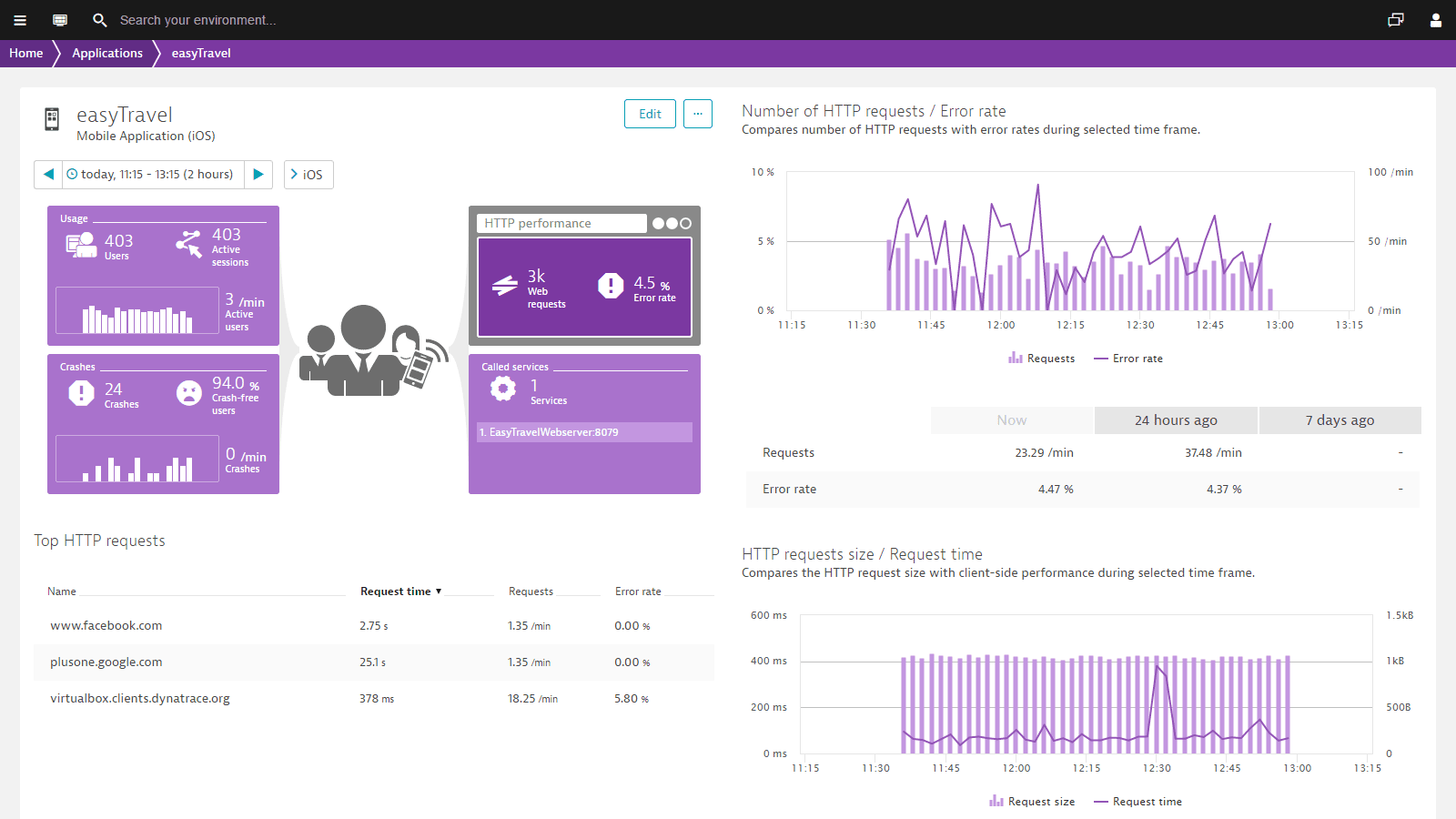 Master digital experience
---
Get a complete view of your mobile web sites, native or hybrid apps, on iOS and Android smartphones and tablets. Perform user experience analysis to understand and compare user experiences across any channels and map all user actions and transactions to business metrics.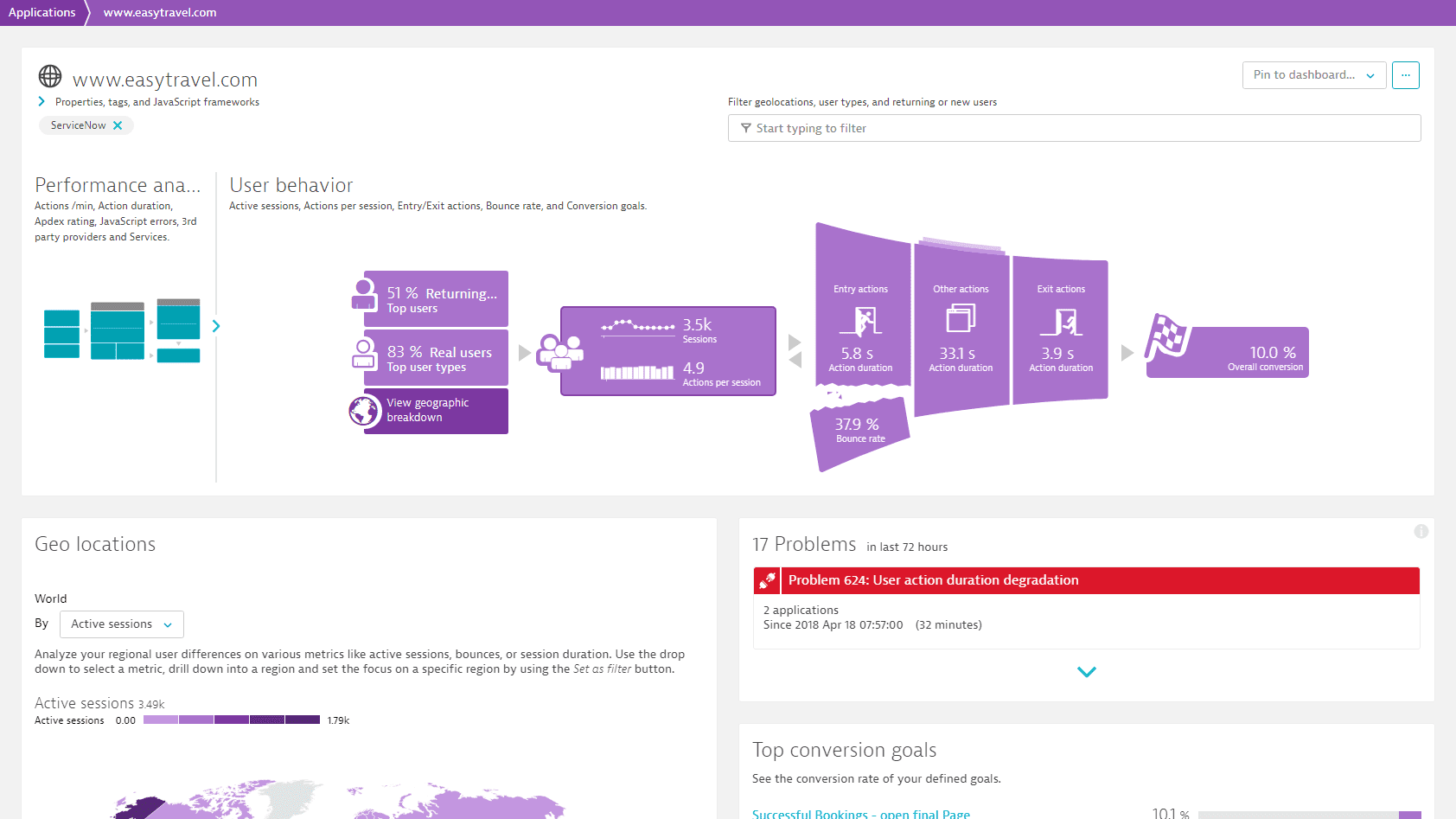 Troubleshoot faster with actionable production data
---
Today's mobile apps rely on back-end services, cloud APIs and development frameworks to deliver faster on user's expectations. See exactly what an individual user did, what systems and services where involved, and get all relevant information on application performance and functional errors. You'll know where to act and which teams need to be involved.
Be ready for key events
---
Dynatrace lets you identify and monitor mobile workloads hitting your back-end systems as well as monitor on-prem and third parties services availability. Be sure you'll be sized to handle even the most challenging workloads.
Start your free Dynatrace trial today!
---
Just a few of our enterprise customers