It's mobile first. Be ready
---
Mobile has become the channel of choice for customers to interact with your brand and services. But delivering leading experiences takes more than beautiful design. It requires responsive interactions across devices and carriers. Dynatrace mobile solutions deliver real-time insights to help you optimize each digital moment. From a swipe on the screen all the way to your back-end services.
Deliver 5* ratings
---
Lightweight and automated mobile app instrumentation delivers unique insights into your mobile apps and web sites. Within minutes, Dynatrace end user experience monitoring will unveil how end-users experience your app and what problems might impact their satisfaction. Drill down into the root causes in minutes, and proactively deploy improvements to your mobile touch points before they impact a wider audience.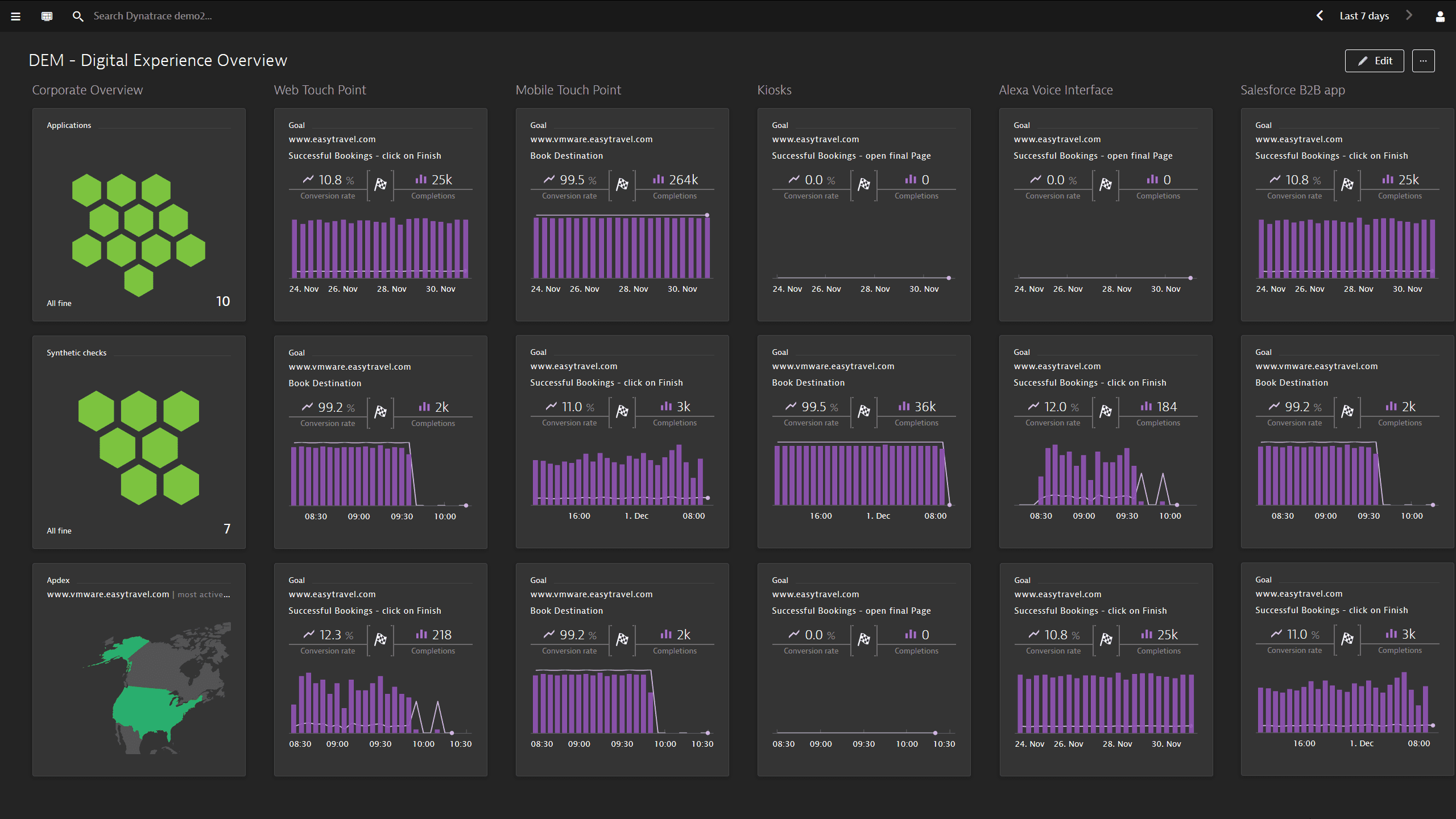 Practical Tips for Fast Mobile Web Performance
---
Are you employing responsive design to create a mobile-friendly web experience? Beware that mobile-friendly doesn't always mean user-friendly. So, how do you avoid disaster?
Join Dynatrace web performance experts Klaus Enzenhofer and Stefan Baumgartner to learn the basics of high-performance mobile development through the examination of real-world, performance-killing code examples. Topics covered include:
How to identify major issues within mobile page construction
Best practices for managing CSS and JavaScript
Things to consider when going global with your web application
Master digital experience
---
Get a complete view of your mobile web sites, native or hybrid apps, on iOS and Android smartphones and tablets. Perform user experience analysis to understand and compare user experiences across any channels and map all user actions and transactions to business metrics.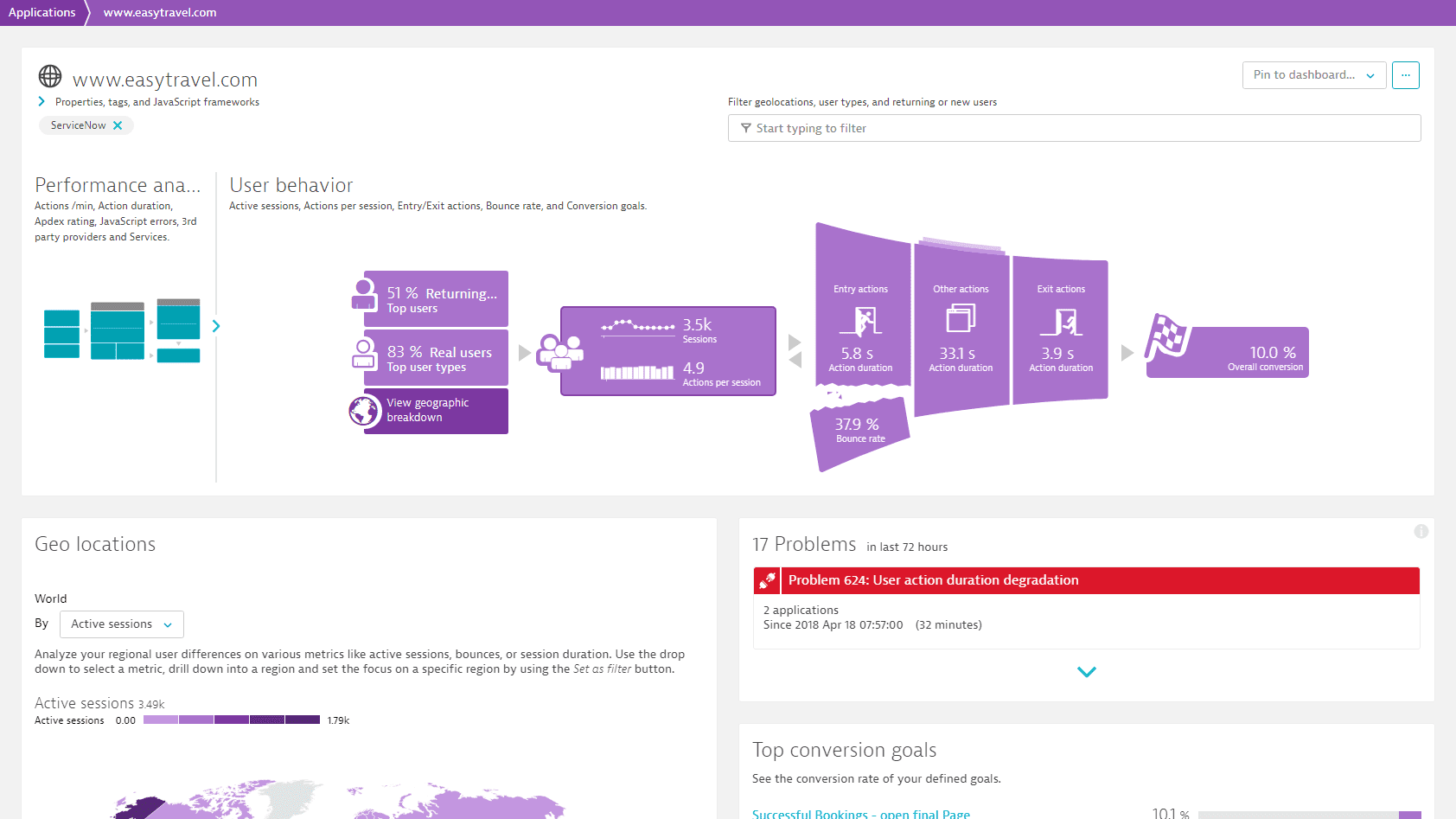 Troubleshoot faster with actionable production data
---
Today's mobile apps rely on back-end services, cloud APIs and development frameworks to deliver faster on user's expectations. See exactly what an individual user did, what systems and services where involved, and get all relevant information on application performance and functional errors. You'll know where to act and which teams need to be involved.
Be ready for key events
---
Dynatrace lets you identify and monitor mobile workloads hitting your back-end systems as well as monitor on-prem and third parties services availability. Be sure you'll be sized to handle even the most challenging workloads.
Start your free Dynatrace trial today!
---
Just a few of our enterprise customers