Network services discovery & monitoring
Applications and network services come and go—let Dynatrace keep you informed using advanced wire data analytics.
Dynatrace Network Application Monitoring provides a scalable wide-angle lens through which to view application usage from the edge of your data center – for all users, applications and supporting network services.
Wire data reveals the entire application landscape
---
Dynatrace uses wire data to observe the entire enterprise landscape – applications, clients, servers, and network - with performance and availability insights based on real user experience.
Real-time analytics instantly locate problems across client, server, and network domains.
Prioritize performance improvements based on slowest transaction components.
Dynatrace reconciles disparate domain-based views of app performance, for better teamwork in problem solving.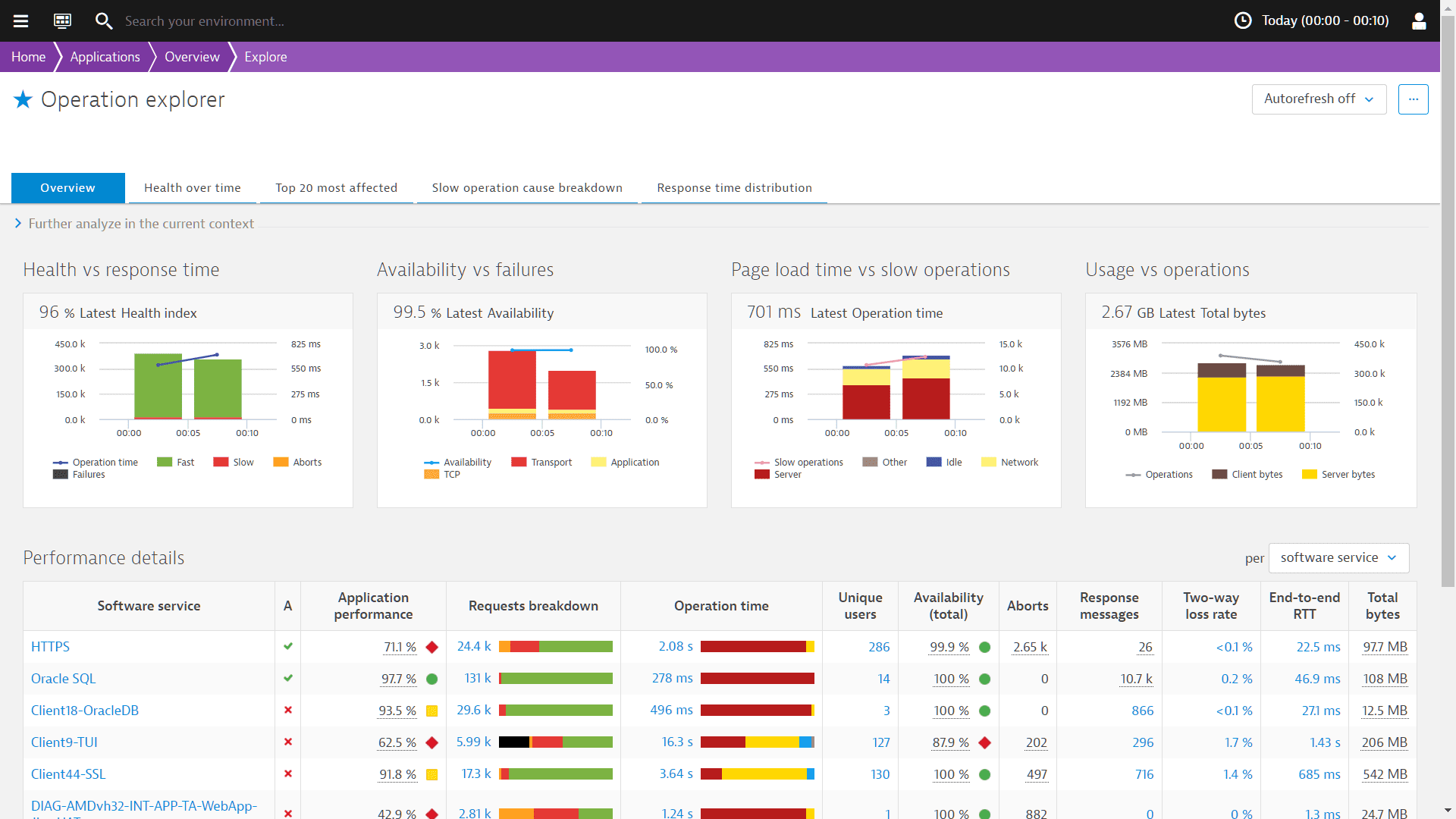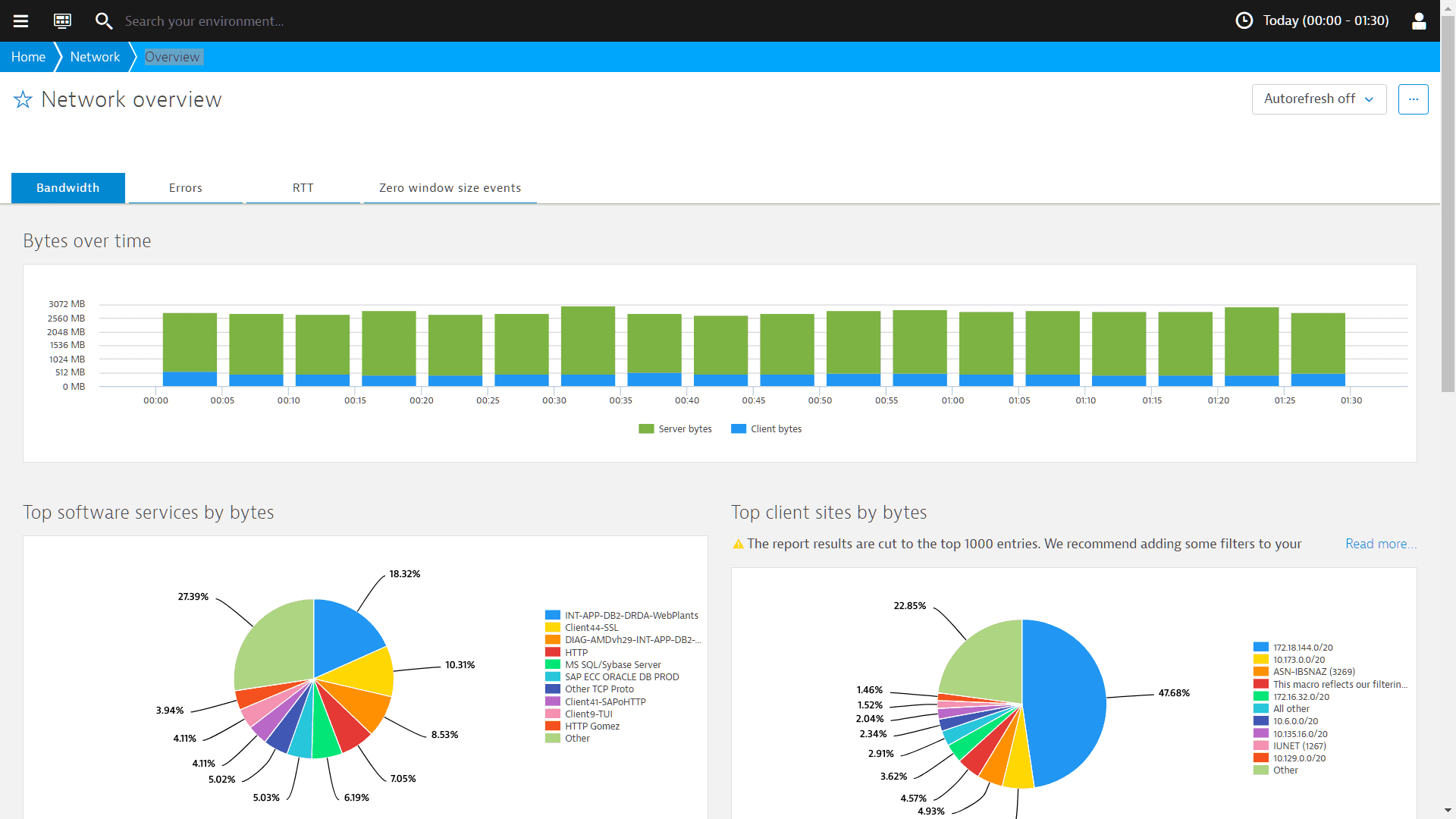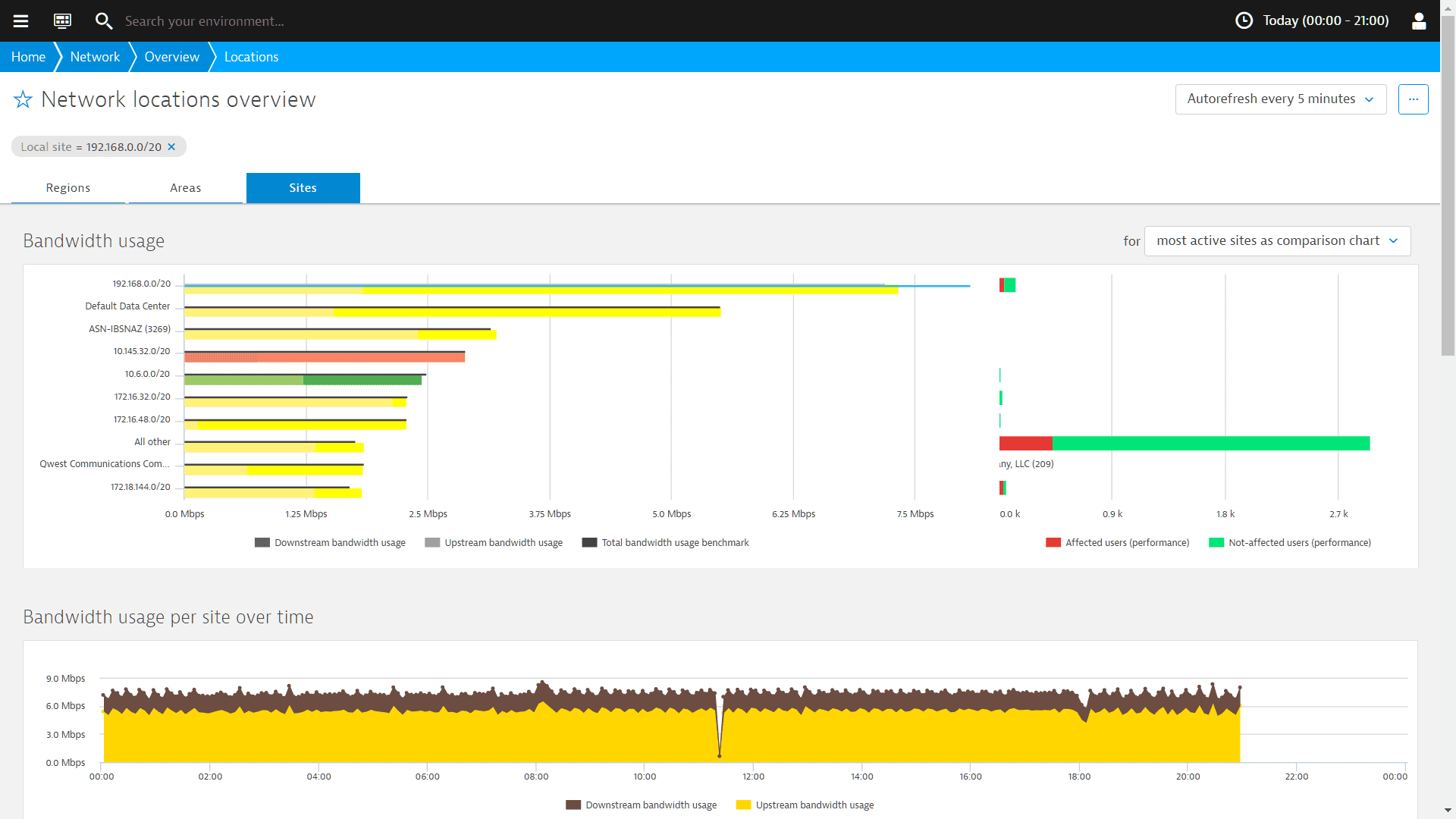 Get insights into performance and user experience in corporate application environments
---
HTTP

IBM

LDAP

Microsoft Exchange Server

Sybase

XML Soap
Extend visibility with efficient probe-based monitoring
---
Instrumenting at a central point in the data center offers an expansive view of application and infrastructure activity.
A single connection extends performance monitoring to all of your enterprise apps.
Wire data monitoring is passive, so it has zero overhead.
Probe-based monitoring complements the code-level visibility of an agent-based approach.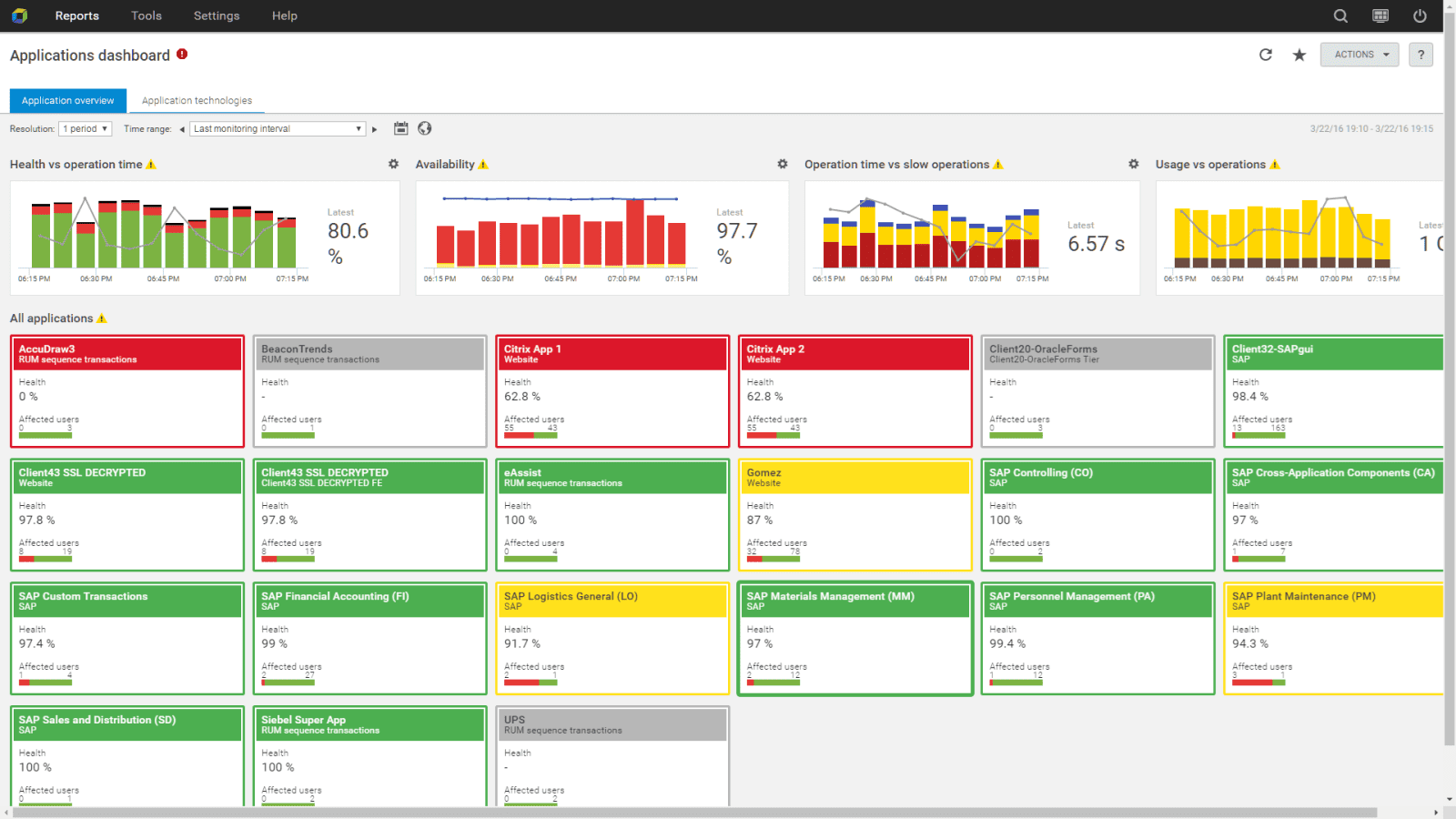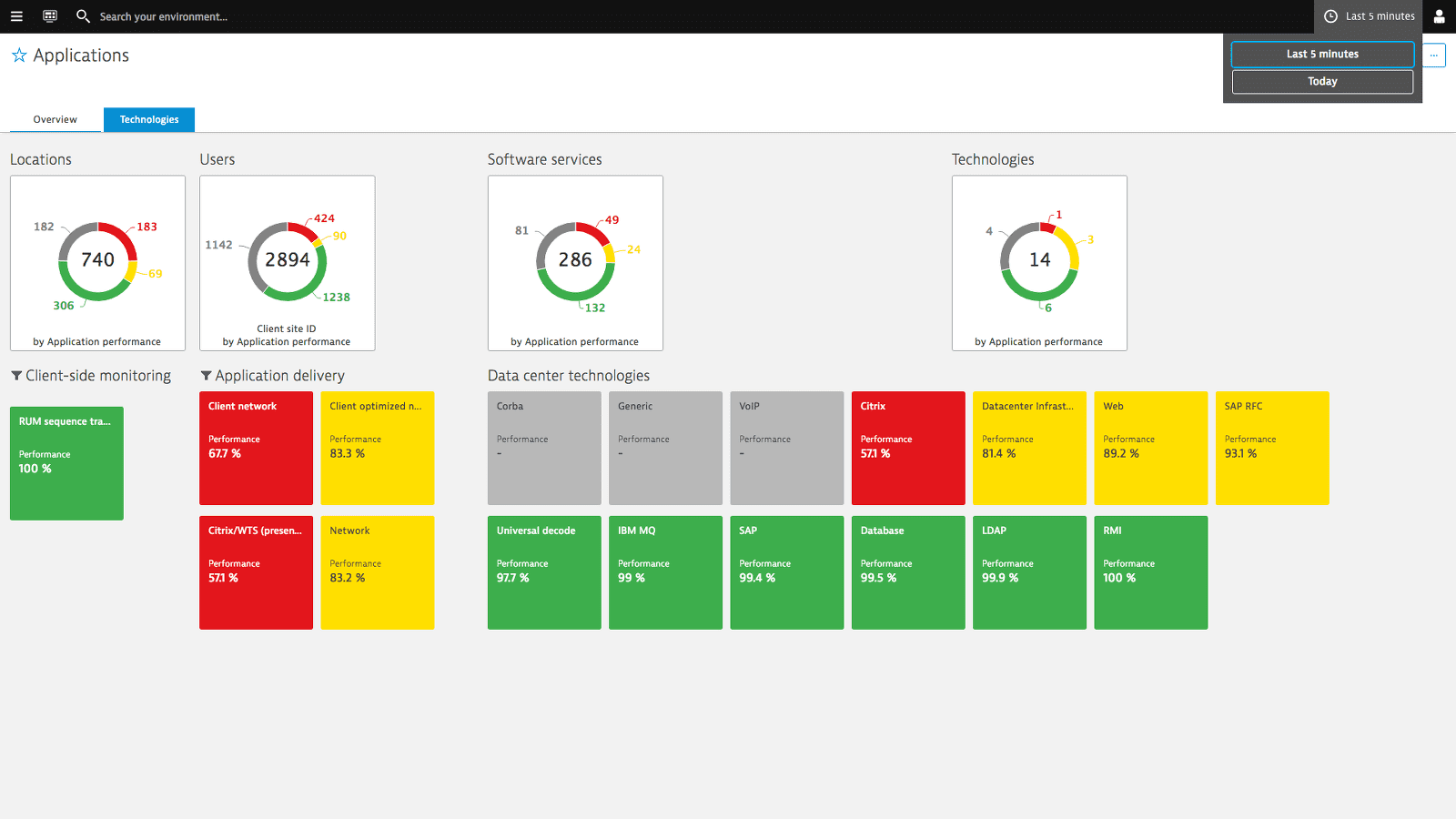 Keep pace with the dynamic data center with wire data
---
Dynatrace tracks the structure of the software-defined data center for faster, more accurate problem solving.
Continuously discover users, business level transactions, applications, services, and infrastructure.
Keep an accurate run-time picture of your enterprise application ecosystem.
Incorporate dynamic components that aren't instrumented directly.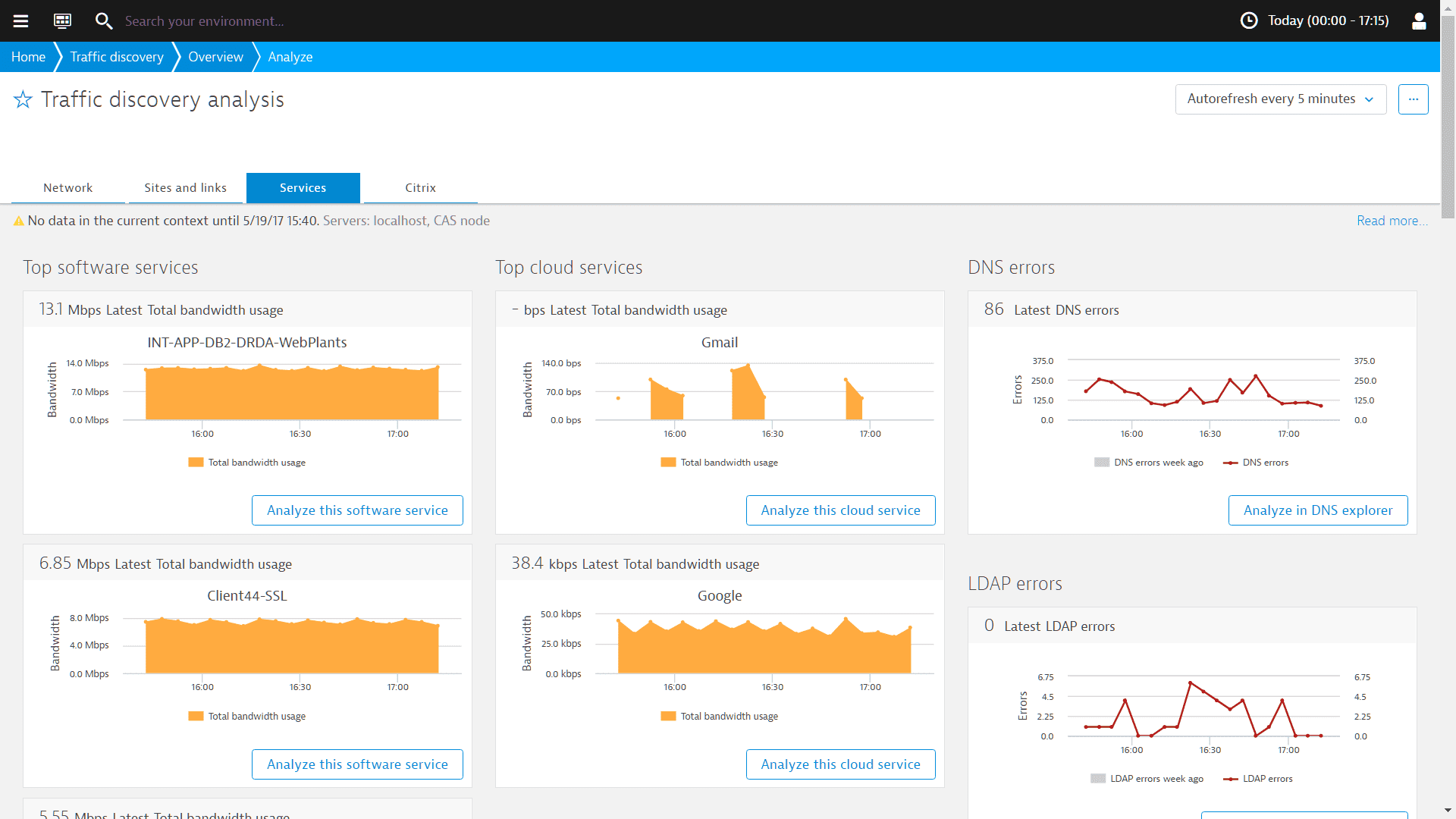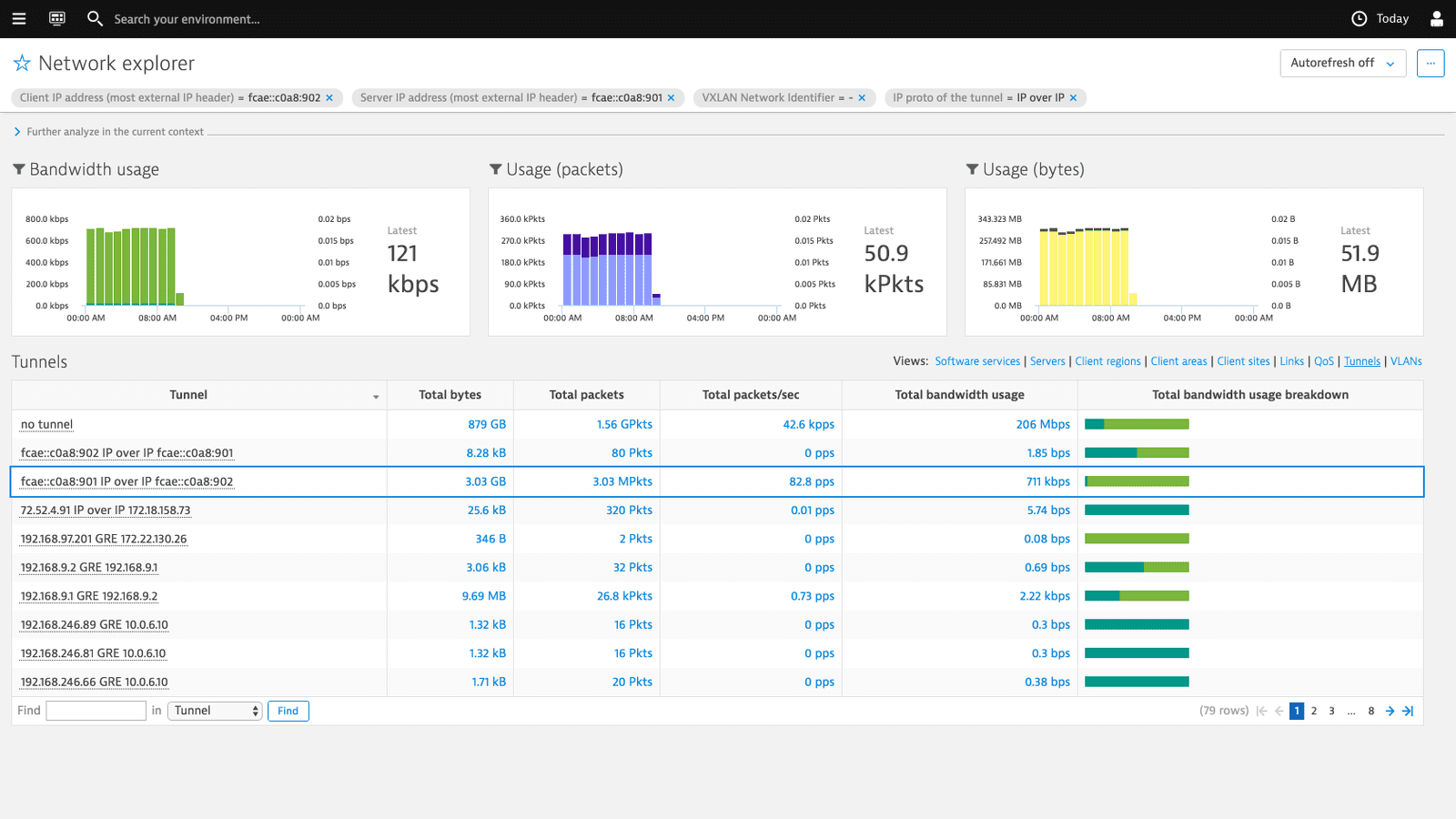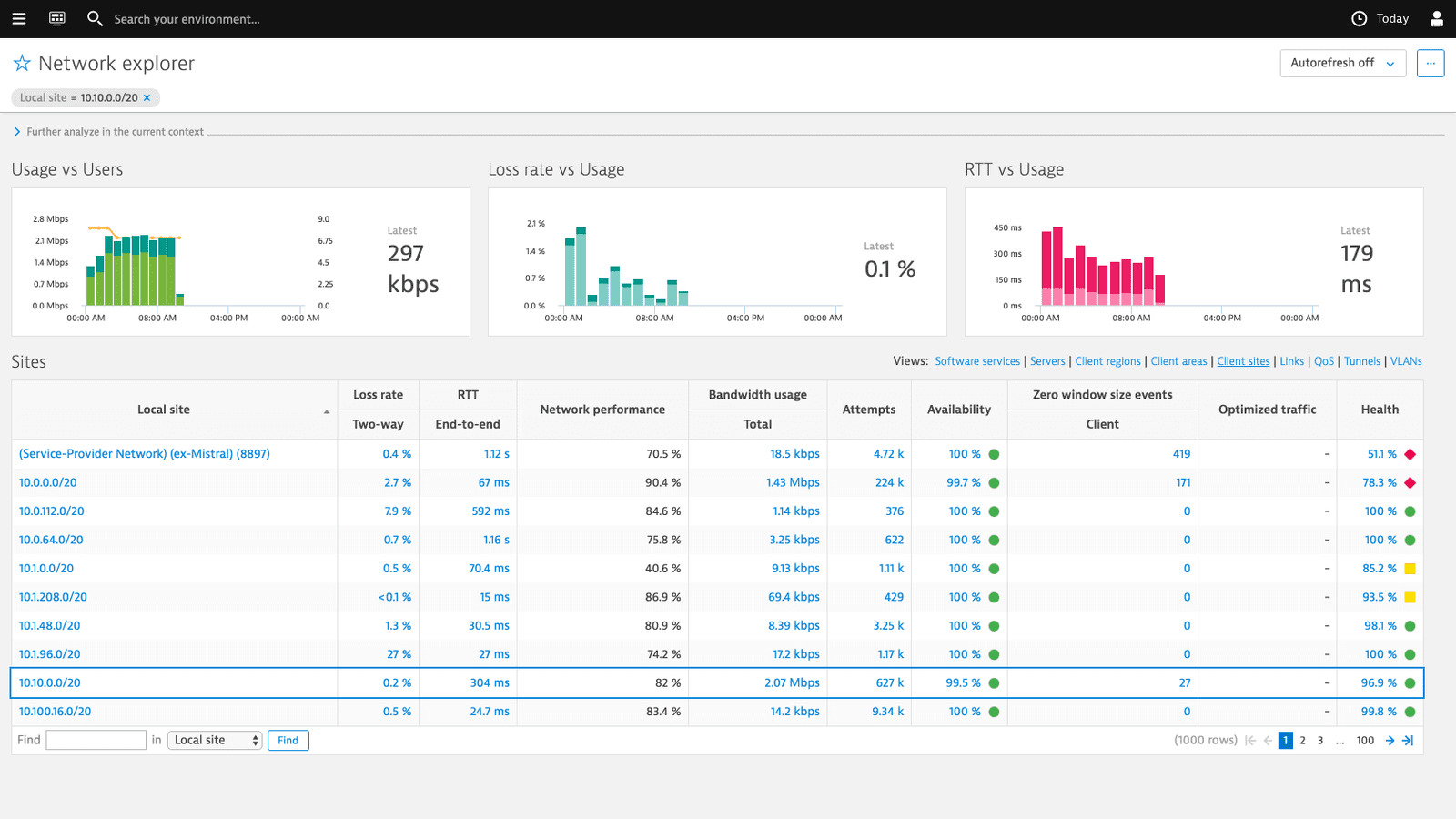 See what Dynatrace offers your enterprise
---
Just a few of our enterprise customers
Vision and Execution leader
---
Positioned furthest in Completeness of Vision and highest for Ability to Execute: The Gartner Magic Quadrant for Application Performance Monitoring (APM).
Download the report