Recently, we've made some significant improvements to Dynatrace University (DTU), based on customer feedback along with information gathered electronically from actual customer experiences, and based on our own digital transformation. We had three goals in mind: innovate, optimize customer experience, and modernize our operations. Of course, since these are the same pillars that Dynatrace itself is built on, it made sense that this is also how we should align DTU.
The question was: "Can we redefine digital performance management training and education one app team at a time?" The answer was a resounding "yes."
The story behind this transformation is a valuable study in applying the same standards of excellence across our entire organization. In this blog series, I'll explain how we adapted our learning platform and educational materials to fit our customers' needs. You'll see how we accelerated innovation, optimized customer experience and modernized operations to bring a new learning platform to life.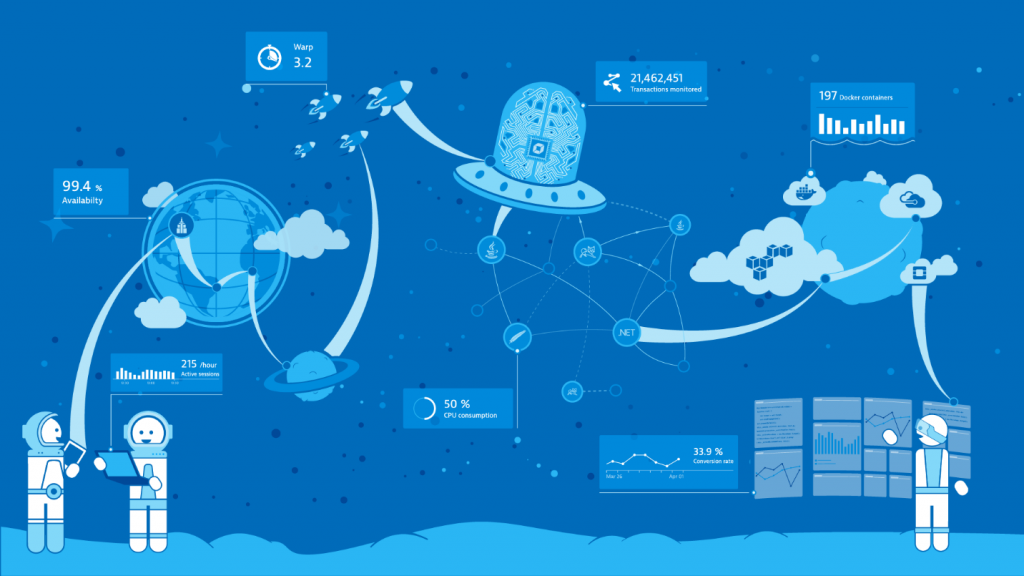 It all started with the assembly of a small, agile team to build the next generation education app based on what we've learned from DTU over the last four years. We analyzed user behavior, learning patterns and performance expectations. We mapped out the digital voice of our customer within our original DTU application—and we did it using Dynatrace technology.
Understand our customers with real user monitoring
Dynatrace gives us visibility into every Dynatrace learner–everywhere. With this detailed and in-depth perspective on user experience, we can see meaningful patterns that show different learning behaviors. This helps us redefine how we organize and deliver our content. With Dynatrace, what we see is far more than just performance metrics. Each customer visit to DTU unfolds as a unique story. As we look at these stories, we start to see patterns that show us how we can better serve our students.
One of the most telling patterns we observed gave us insights into what our students want to accomplish. We generally identified two types of learners within the University—reactive and proactive learners.
A reactive learner is one who searches for a few specific answers. Maybe they want to know how to manage business transactions using application monitoring capabilities, or they want to quickly learn how to configure a webcheck with the Dynatrace Recorder. These kinds of learners are very easy to spot in Dynatrace by analyzing their User Action Purepaths through our application monitoring capabilities. Just by using the Action Count metric, you get a feel for this behavior and what it means.
I discovered that reactive learners are usually those with fewer than 10 user actions per visit. A quick look at some of the most recent visits to Dynatrace University the User Analytics filters shows you how I came to this conclusion.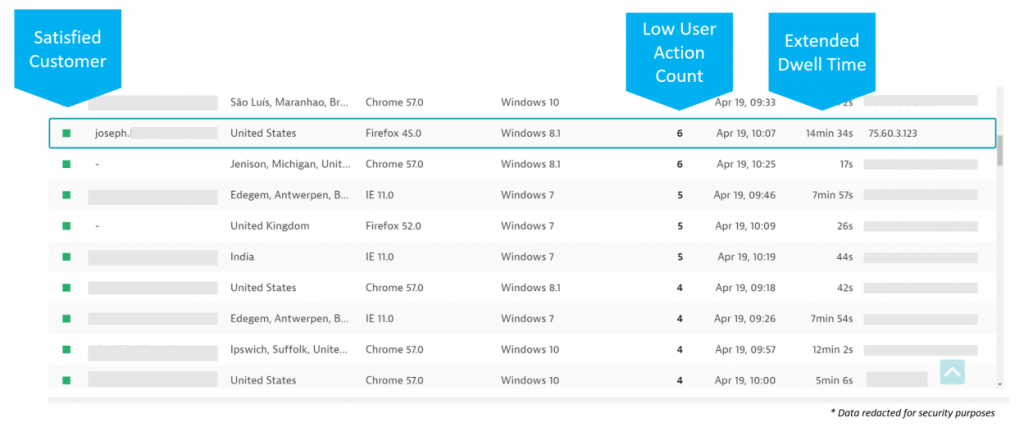 As you can see in the dashboard above, Joseph from @dynatrace logged six user actions on April 19. By inspecting the visit, I can see that he's a prime example of a reactive learner. He has a relatively low user action count, extended visit duration, and acceptable user experience index. He came to the University for specific information. He found his answers by spending some quality time on the specific pages and, then, went on his way. In this case, Joseph provided his credentials, selected our new Dynatrace training and watched a video on how to analyze mobile app crashes with Dynatrace. Just another one of our best solution engineers brushing up on his knowledge.

We can also identify proactive learners with a Purepath view. Proactive learners spend more time exploring Dynatrace University's great features. They typically take advantage of our easy-to-consume prescriptive learning paths, and have a desire for broader education—not just a few answers.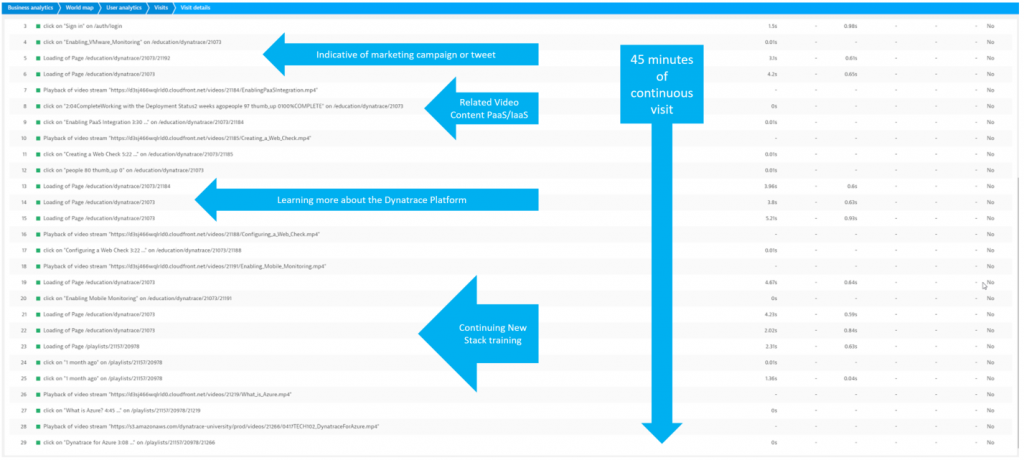 In this visit, we see that the user entered the University through an external link. Next, they were redirected to our authentication service. Most likely this was from a marketing or Twitter social campaign for Dynatrace and our ability to monitor VMWare. Once they entered DTU, they watched some videos and went down the path of learning more about our platform and how to monitor New Stack technologies with Dynatrace. Thanks to the magic of Purepath and our Visit Duration metric we can see the evolution of the visit over the course of the next 45 minutes.
Visibility means everything
Thanks to our ops team, this proactive learner has a great experience during this 45-minute visit, with sub-second response times. Thanks to the clear view of this visitor's user activity, we also know that this student is now well informed on how to enable monitoring on PaaS, Azure, VMWare, and Mobile Monitoring. This is great information for us in DTU—so that we know what people are looking for and using. It's also super insight for our sales and support teams, who can use this information to approach this visitor to see how we can help. Could it lead to a new opportunity? Is this our next customer? If it's an existing customer, is this a sign that they're expanding their APM initiatives?
Being able to tag visits with an email address using our real user monitoring capability gives us the insight we need to help answer these questions. A look at this information tells us that this specific user re-visited the University 11 more times over the next seven days, and spent nearly nine hours in the University. With this much training and exposure to best-practice Dynatrace knowledge, we can reach out to this learner and see if they're interested in an Associate Certification or even more. At the very least, we know that they're serious about learning Dynatrace.
It's great that our own technology helps us continue to build a better University by improving our understanding of our own customers and learners. Every day, we use it to understand different learning behaviors, and redefine how we organize and deliver our content at the edge.
Don't miss my next post to learn more about the way we use Dynatrace solutions to help our customers achieve their goals and keep reaching higher for success.