We've simplified the definition and maintenance of custom services. Defining a custom service is necessary if your application services aren't built on standard technologies and therefore aren't recognized out-of-the box. Dynatrace allows you to define any method, class, or interface as the entry point of a service to be monitored alongside the auto-detected services in your environment. Now instead of maintaining multiple rules for the same service, you can explicitly define a custom service with one or more class rules.
To create a new custom service:
Go to Settings > Service detection > Custom services.
Click Create custom services entry point rule.
Define the name, technology type, and entry point of the custom service you want to monitor.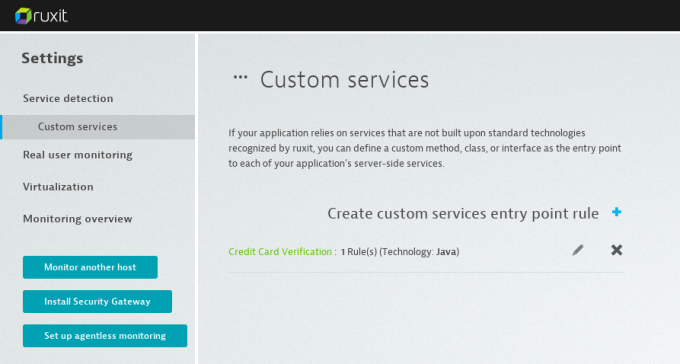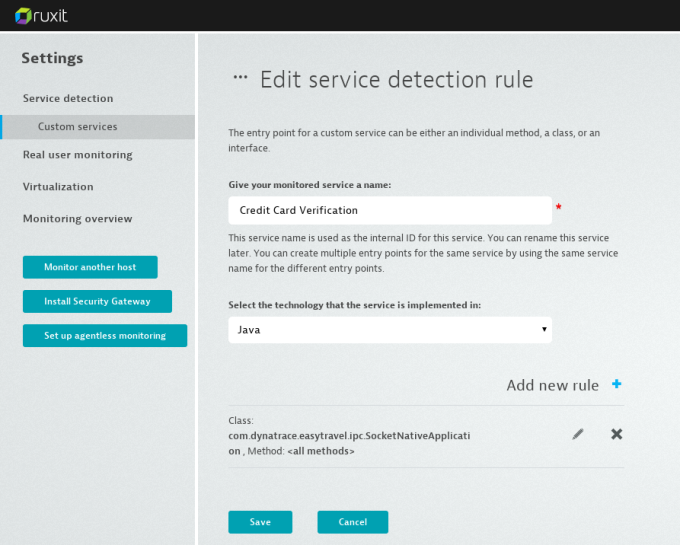 To edit an existing custom service:
Click the Services tile on the Dynatrace homepage.
On the Server-side services page, select the custom service from the list of monitored services.
Click Edit in the menu bar to go to the service's Edit service detection rule page.