In case you start the Dynatrace Ajax Edition and you get the following dialog box telling you that Live Performance Benchmark Data is not accessible right now: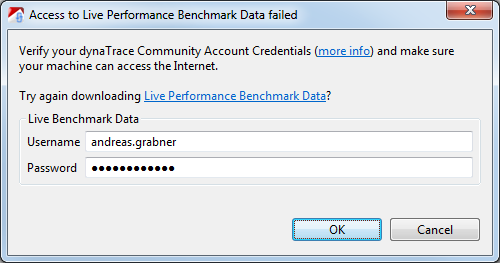 This is because of server maintenance work we are doing today (May 5th 2011). But – don't worry. If you have downloaded your Live Performance Data before you will see these values in the Performance Report: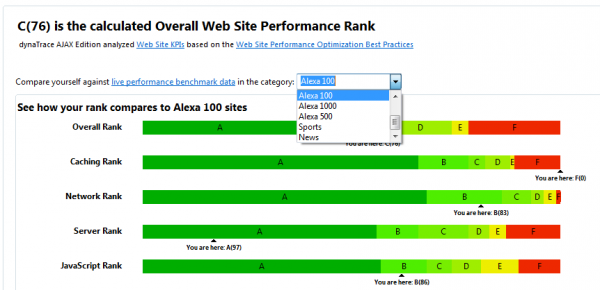 Thanks for you patience.
Your Dynatrace Ajax Edition Team