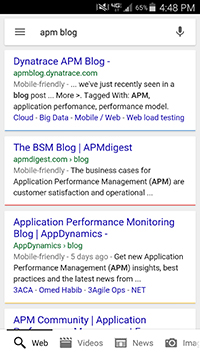 Google's new algorithms for mobile search have arrived. If you're calling it #Mobilegeddon then it caught you by surprise.  And in fact, it's catching a lot of businesses off guard if they don't have a solid digital performance strategy in place.
A bit of background
Google is in the process of changing how they rank mobile web pages (pages that load in mobile devices).  What does this mean for some businesses?  This means that their ranking in Google searches is going to change depending on fast those pages load in a mobile device.
Because we are in the middle of the largest disruption the Internet has ever seen (as end users move to using mobile devices as their primary means by which they consume online services), the impact of this type of event is massive across almost every major industry that is touched by the digital transformation.
The stakes
Google's ranking changes mean that companies without solid mobile performance strategies will see immediate – and negative impact – in their ability to be seen by consumers browsing the web on their devices.  This will translate into lost revenue and loyalty because, in today's omni-channel world, organizations MUST be able to deliver customers with the quality experience they expect, regardless of device, at all times — or they will suffer at the hands of their competitors.
Some businesses have already started the process of using Responsive Design to address how people access their content on mobile devices.  Responsive Design is a delivery methodology which changes the view of the page depending on the device being used to load the page.  Responsive Design is one way to address #Mobilegeddon.
Typically, Responsive Design looks at what we describe as KDIs (Key Delivery Indicators).  These include criteria like the size of the page in bytes, the number of hosts (3rd parties) being called, the number of connections and objects being requested.
More is needed
What Responsive Design often overlooks is the amount of time that the servers take thinking about providing a response to a mobile request.  Mobile sites are just as complex as regular websites and often utilize the same backend services.  Anything which slows the page down on the server side (un-optimized code, stressed application servers, overwhelmed database pools, etc…) can impact how a site is going to be ranked by Google.
Not to mention that response time is of huge importance to users.  In fact, our research shows that 80% of users will abandon a site or app when they encounter errors or crashes, and 46% will shop elsewhere if an app or a website (desktop or mobile) takes more than 3 seconds to react.
Navigating your options
Google has made a nice Mobile-Friendly test available for free, which provides a simple result indicating whether your side is mobile friendly, how a Google-bot sees the pages and if certain resources/elements of the page break in mobile. This is a great first step but its missing key details that will truly help differentiate your page for mobile & mobile search.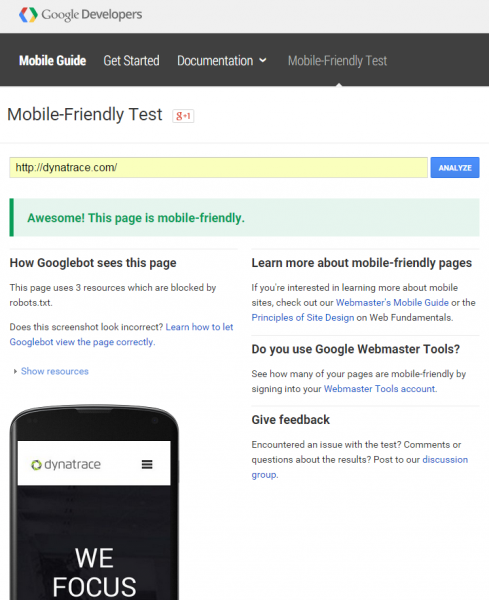 If you follow along in their Mobile Guide, Google will also point you toward PageSpeed Insights.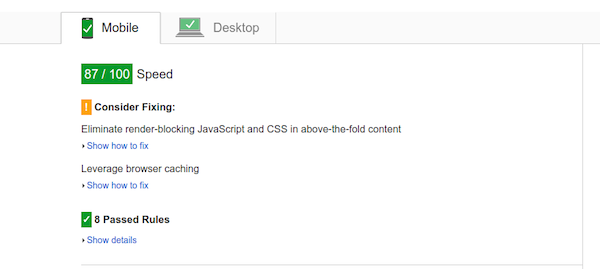 These tests rank your site with other comparable sites to see how you compare with peers and competitors.  So rather than being reactive and waiting for your rank to change, look to see what you can do now to improve your mobile and web performance so that your site is not impacted by #Mobilegeddon.