Dynatrace network zones help global enterprises route traffic efficiently across data centers and network regions around the world.
Large enterprise environments are often distributed across multiple data centers around the world. Unnecessary traffic between such data centers can result in wasted resources, unpredictable downtimes, and lost business. By minimizing bandwidth and preventing unrelated traffic between data centers, you can maintain healthy network infrastructure and save on costs.
Dynatrace network zones provide an easy means of routing OneAgent traffic between data centers using a unique approach that separates Dynatrace from its competitors. Network zones help global enterprises that have multiple data centers around the world by routing traffic efficiently, thereby avoiding unnecessary traffic between data centers and network regions. In combination with ActiveGates, network zones save bandwidth and infrastructure costs and by:
compressing OneAgent traffic
optimizing traffic routing
preventing unrelated traffic between data centers and regions
Network zones are an essential part of the recently announced Premium High Availability for Dynatrace Managed. Today we're happy to announce that network zones are now available in an Early Adopter release (Dynatrace SaaS version 1.195; Dynatrace Managed version 1.196).
Simplify large scale deployments by grouping them based on your data centers
Network zones prevent inefficient connections by defining priorities among ActiveGates that each OneAgent must follow. This enables you to group large scale deployments based on the setup of your data centers and geographic regions.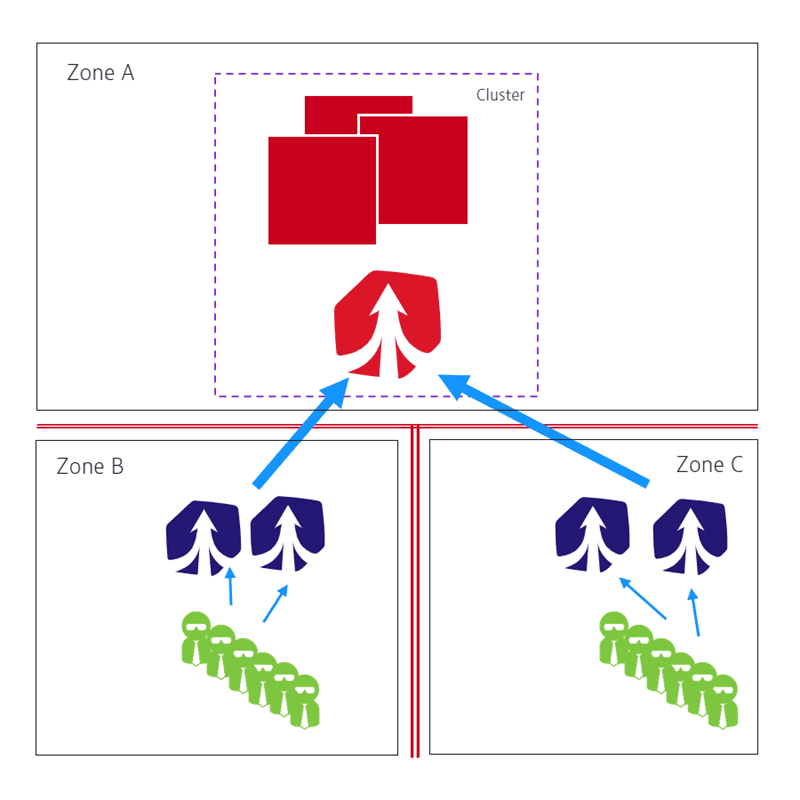 OneAgent traffic is compressed before it's sent to the Dynatrace Cluster. This saves bandwidth and infrastructure costs. It also enables OneAgents to deliver their metrics to the cluster much faster and avoid sending cross data center traffic.
Get a better overview of your existing environments
Our new Network zones page (Deployment status > Network zones). The page provides a new angle on your deployment with a variety of sort and filter options.
Avoid routing failures by defining alternative routes
For each network zone you can set up alternative network zones. When OneAgents aren't able to reach the ActiveGates in their own zone, they use an alternative network zone.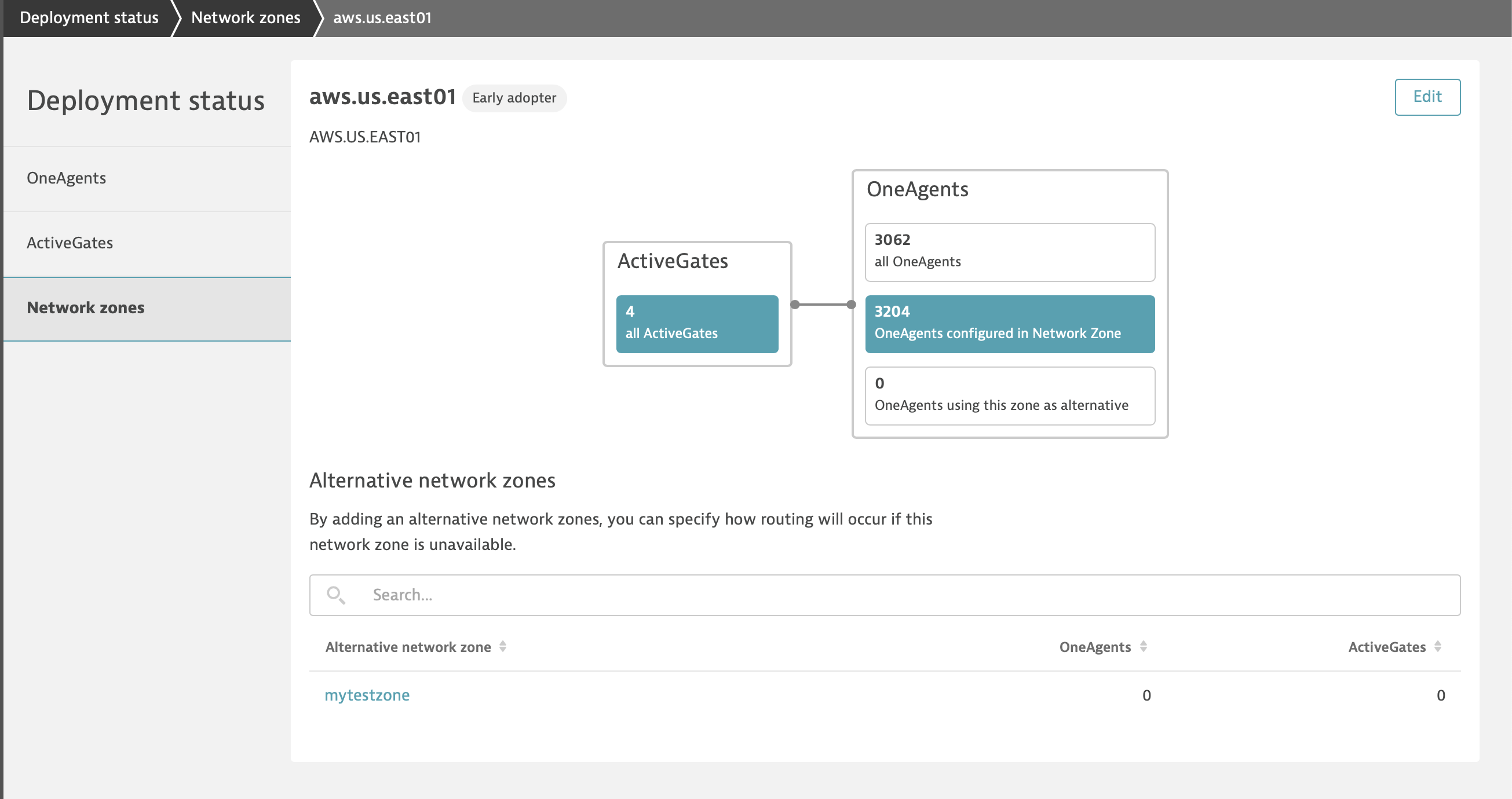 Easily know which OneAgents have been deployed in a certain data center
Ever wonder which OneAgents have been deployed in a certain data center? Or how many ActiveGates have been deployed in a certain region? You can now use the new filter for OneAgents and ActiveGates to answer such questions quickly and easily.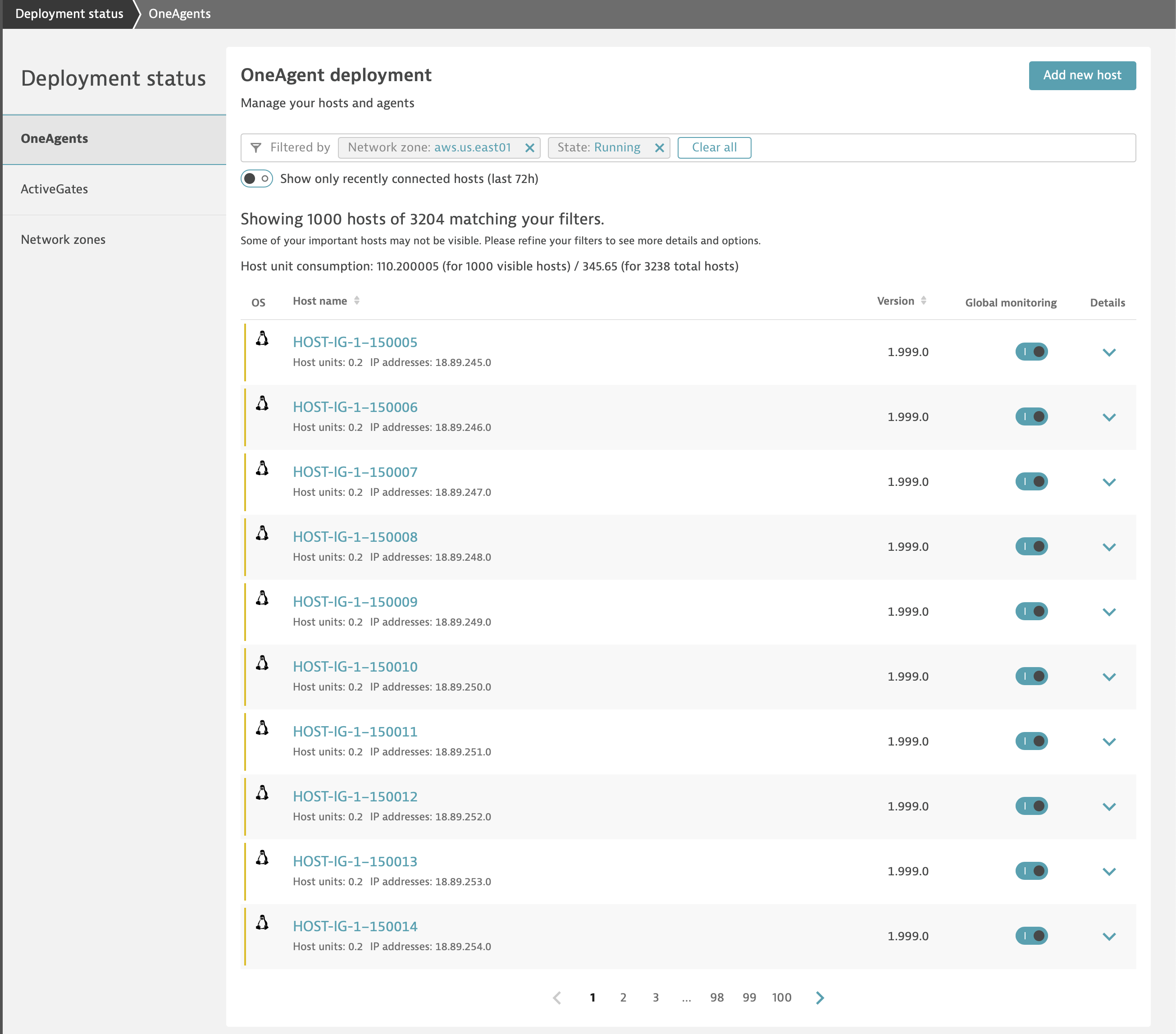 The new filter is available for OneAgents as well as ActiveGates.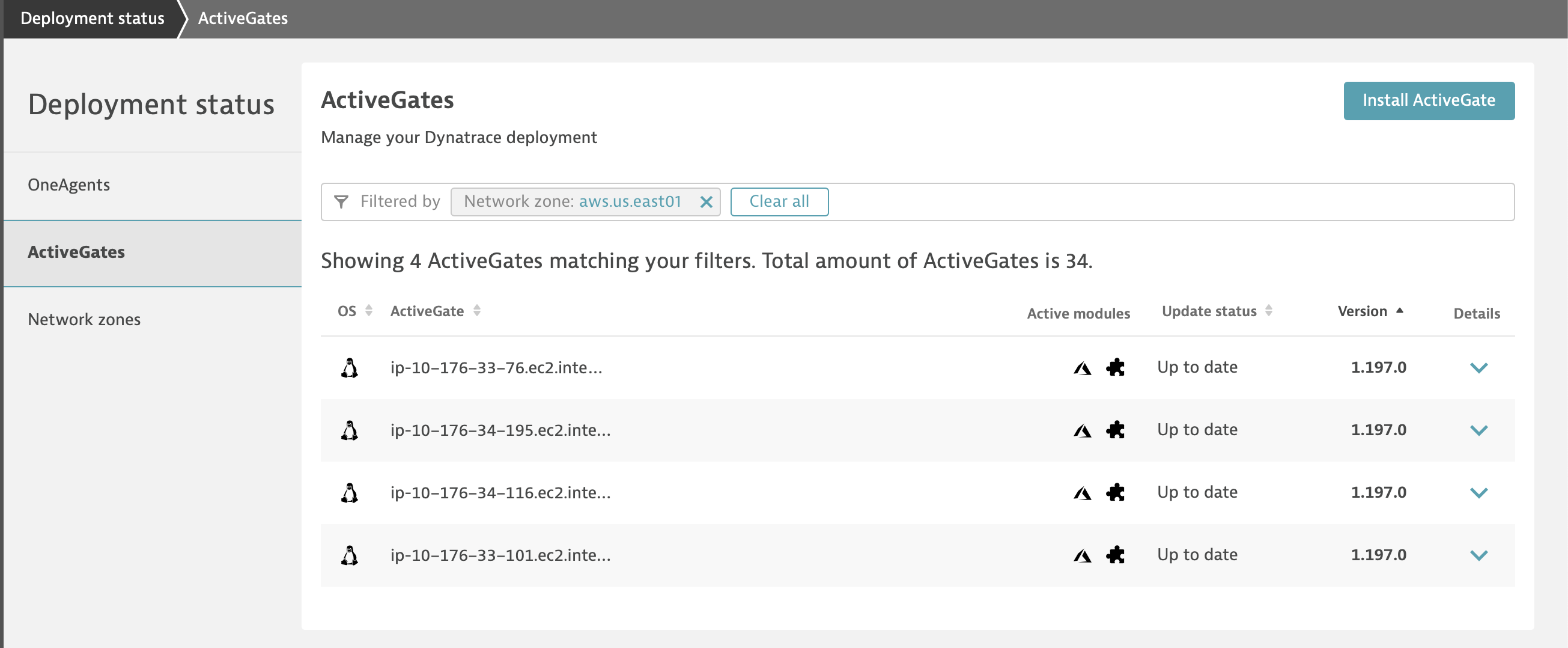 How to get started
To get started, just opt-in via settings (Settings > Preferences > Network zones).

Migration to network zones made easy
To ensure safe and easy migration to network zones, we've built in a migration mode. You can set up network zones on ActiveGates without influencing routing.
After the network zones have been automatically created, you can apply network zones to OneAgents step-by-step. This approach ensures a smooth transition without deploying additional ActiveGates.
What's next
Network zones are currently available in an Early adopter release. We'll make more network zone functionalities available soon, so please stay tuned. And, as always, we want to hear from you regarding what's working and what's not working for you. Please share your feedback with us at Dynatrace answers.