IBM MQ enables you to connect your monitored applications and services by enabling a secure and reliable message delivery platform. As the importance of enterprise messaging technologies continues to grow, Dynatrace continues to deliver significant new capabilities related to IBM MQ monitoring. Along with our recent announcement about end-to-end tracing for IBM MQ, Dynatrace is pleased to announce support for remote monitoring of MQ hosts via the IBM MQ ActiveGate extension, which is built on the ActiveGate framework.
Prerequisites
IBM MQ 8.0+ for Windows/Linux/AIX
An Environment ActiveGate (version 1.155+) that has the ActiveGate plugin module installed and isn't used for synthetic or mainframe monitoring

1 environment ActiveGate can typically support 30-50 IBM MQ queue managers

IBM MQ client installed on Environment ActiveGate
A server-connection channel on the queue manager for communication with the plugin
What you get
Our IBM MQ ActiveGate extension queries your queue managers each minute and retrieves key performance metrics, properties, and events. While data points are important, context is critical. We pair these MQ metrics with data from your OneAgent-monitored hosts, in order to develop and present real-time visualizations of the technologies that interact with, and depend on, your IBM MQ instances.


Of course, the ingested metrics are also automatically presented using the same rich visualization tools, infographics, and reports in which we display information for OneAgent-monitored technologies.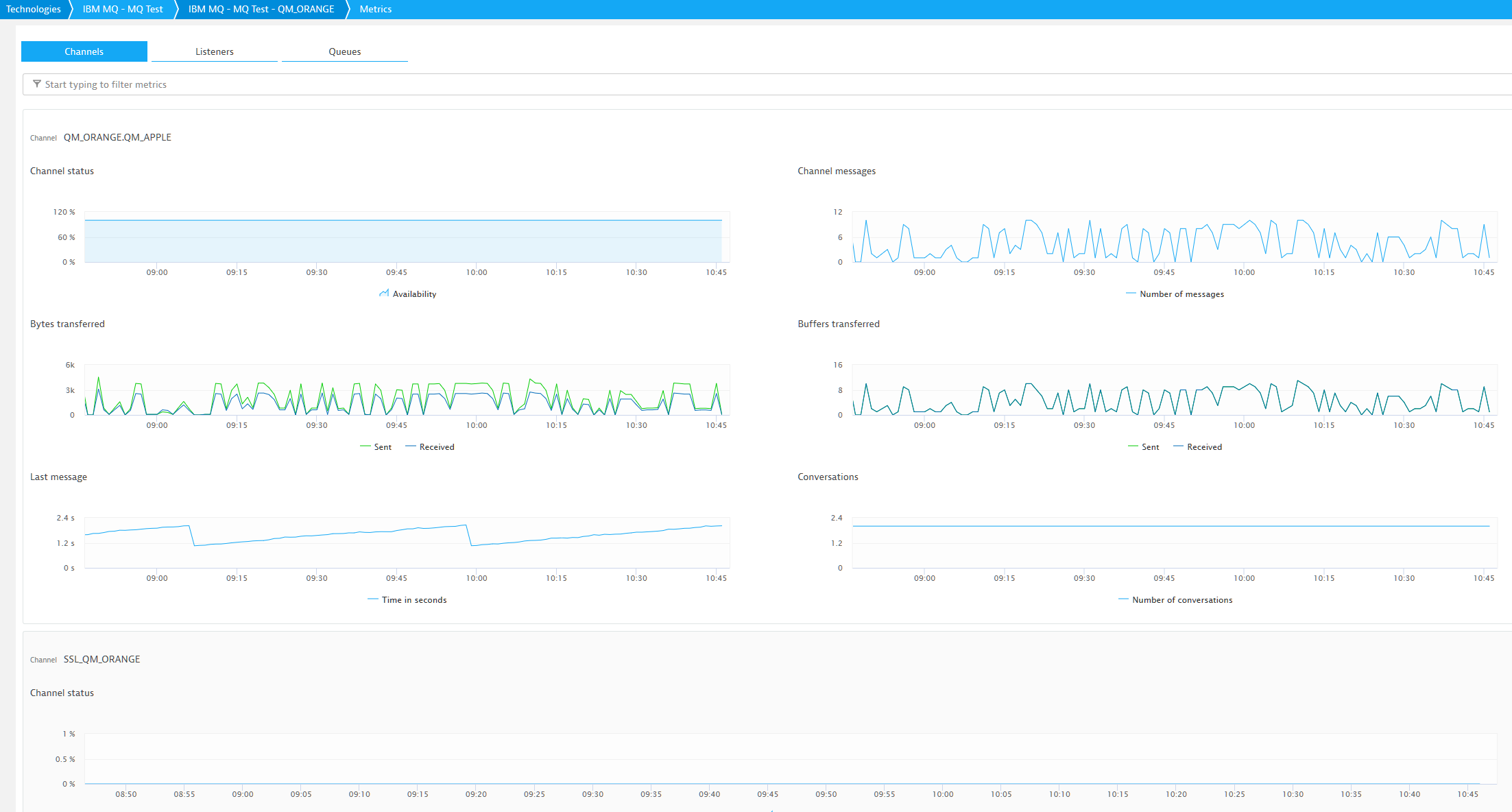 Coming soon
IBM MQ monitoring with Dynatrace is about to get better. In the near future, Davis® (our AI engine) will leverage these metrics and relationship mappings when performing root-cause analysis of detected problems. This enables Davis to either implicate or eliminate IBM MQ as the source of detected problems.
Deployment & support
The IBM MQ ActiveGate extension is easy to deploy. Plus, it's developed, maintained, and fully-supported by Dynatrace.
Interested in adding IBM MQ ActiveGate monitoring?