Golfers follow the Masters 2011 – but – if you try to access masters.com right now you will get annoying popup messages from your browser telling you that you better stop JavaScript from executing because it takes too long. On my browser this looks like this: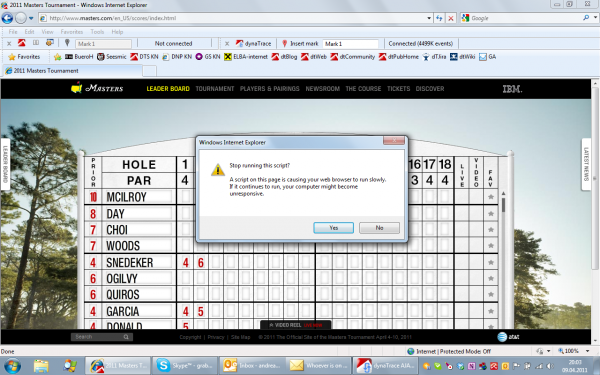 This happens on every page. So – why does that happen?
Endless JavaScript is the problem
I used Dynatrace on both Internet Explorer and Firefox to diagnose this problem. The problem was really easy to spot. Here is the timeline showing me in which JavaScript handler the problem actually happens: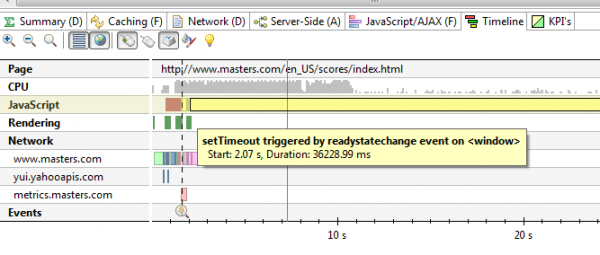 Double clicking on it brings me to the problematic method – getArraySample that gets called from setChildrenLayout with an empty array: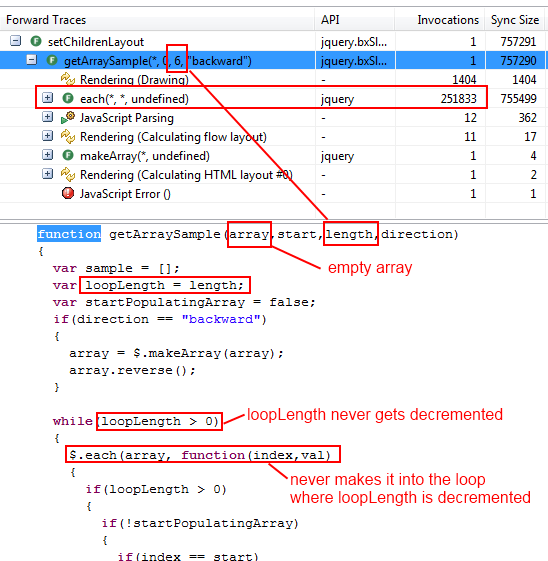 The problem can be fixed easily by checking the array. I hope this little analysis and recommendation will find the right people to fix this fast – because – Golfers want to see how their players are doing.