Partner sales kick-off (P-SKO) FY22 was a fantastic way to start the new Dynatrace financial year with our esteemed Dynatrace Partner community. With three sessions delivered around the globe and all but two presentations delivered live, it was great to set attendance records, and this is a testament to the strength of our partners and the community they create.
Recognizing the global pandemic that's resulted in more and more screen time, we streamlined this year's P-SKO into bite-sized chunks across two breakout tracks, in each of our key geographies (NORAM, APAC, and EMEA). Despite this, there was a phenomenal amount of great content, relevant topics, and insights and I'll endeavor to recap the major announcements here.
Significant market momentum
The journey Dynatrace is taking with our partners is still in the early stages. Not because we don't move fast, quite the opposite in fact. Due to the rapid advancements of the Dynatrace platform, and the services our partners deliver, this has resulted in the target addressable market (TAM) growing at an even higher velocity which now represents a $50Bn TAM: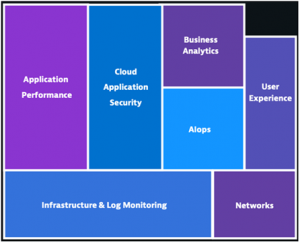 Our leadership position across what was once only Application Performance Management (APM) has evolved to Intelligent Observability covering Infrastructure, logs, security, networks, user experience, and Business Analytics. And we believe this is supported by the analyst community as we were recognized as a Leader in the 2021 Gartner Magic Quadrant for Application Performance Monitoring and scoring highest in four of five use cases in the 2021 Gartner Critical Capabilities for APM report.
The combined ability of Dynatrace and our partners to address this growing TAM with efficient, high-speed land and expand deals is underpinned by the 530+ cloud services and technology integrations available on the Dynatrace Hub. Supporting more modern cloud technologies and eco-system extensions than any other observability solution enables frictionless deployment and insights into the vast array of technologies enterprise customers are adopting:

Key announcements
Partner Program update – new Ignite tier
We've refreshed our Partner Program name to reflect the true focus of most of our partners, so you'll soon see the name Dynatrace Cloud Partner Program on all things partner. The partner levels of Associate, Advanced, and Premier remain, but we've introduced the 'Ignite' tier as the entry point for partner organizations that wish to build a sales capability around Dynatrace before investing in training, enablement, and certifications required to attain Associate, Advanced, or Premier partner-level status
Partner Pro Club
In recognition of partner architects, engineers, administrators, consultants, and delivery roles that invest in formal Dynatrace training and certification, we launched Pro Club as an exclusive community for those who achieve Dynatrace Professional certification. For FY22, we're limiting membership to the first 250 Pro's, and with over 130 founding members, there is room for 120 more! The Partner Pro Club will bring a significant number of benefits which we'll communicate out over the coming weeks. So, if you're currently Dynatrace Associate certified, now is the time to start the Professional certification modules!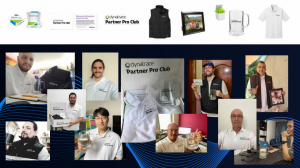 Partner Competency Program
We soft-launched the Partner Competency Program at Amplify in Nov 2020 and, now the program is live globally, we've seen the first group of partners attain the Intelligent Observability Competency. As a reminder, the Competency Program is a way for partners to demonstrate their technical certification and real-world experience to differentiate themselves from competitors and to win more services business.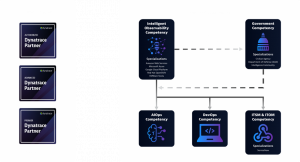 NORAM Partner Awards
Following EMEA, APAC, and LATAM awards at Amplify in November, it was with great pleasure we turned our celebration spotlight to our NORAM partners. Recognizing the immense contribution of our partners is truly one of the highlights of our year.
The calendar year 2020 presented significant challenges as business models were disrupted, travel nonexistent, and on-site/in-person relationships became virtual. Despite this, our Dynatrace partners were resilient, and they embraced the challenge to deliver a record year of results. And thus, we are delighted to announce the following 2020 NORAM partner award winners:
Partner of the Year: Orasi Software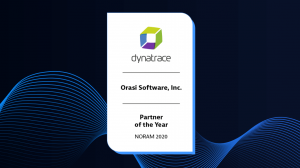 Cloud Alliance Partner Award: Amazon Web Services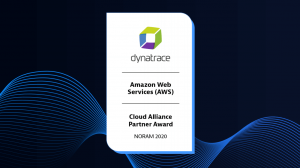 Service Provider of the Year: DXC Technology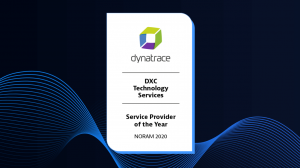 Rising Star Award: Evolving Solutions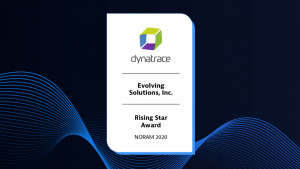 Training & Certification Award: Accenture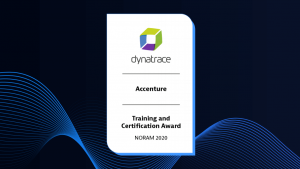 Public Sector Partner of the Year: RFD & Associates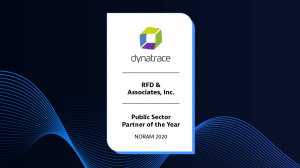 Special Recognition Award for Excellence: Todd Williams, Orasi Software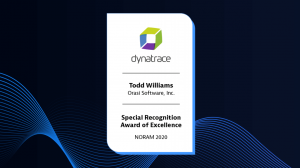 That's a wrap from Amplify!
After late nights, early starts and some sleep in between, I want to thank our Dynatrace Partners for their participation in the event, the speakers and content producers, and the hard-working team behind the scenes led by Alex Light who delivered yet another fantastic partner event. We look forward to seeing you all in the field again soon!