We are proud to announce T-Systems' Performance Signature as the winner of the EMEA Dynatrace API Challenge, which was launched at Perform Europe in Barcelona earlier this year.
The Performance Signature solves the critical problem of automated delivery, a fundamental part of the autonomous cloud.
T-Systems' Performance Signature is an app built on Dynatrace APIs that fosters pipeline automation through implementing the idea of monitoring as code and therefore enables dev teams to gain performance insights early in the lifecycle.
This concept is widely known as shift-left performance where auto-validation of key performance metrics is incorporated in the early (left) stages of the development process, not just in the later pipeline stages and production. The app is implemented as a plugin for Jenkins, the world's most popular CI tool.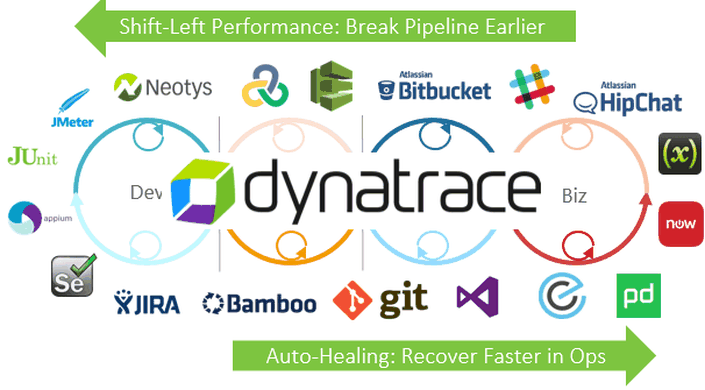 Congrats to the team who have won a silver sponsorship for Perform Europe 2019 and participation in the Dynatrace Sales Kickoff! Keep your eyes open for our next challenge!