Leverage digital transformation to accelerate your business
The world's most successful businesses and digital leaders embody a common collection of values:
Customer experience above all else.
Simplicity and speed taken to the max.
Investment in continuous innovation.
Fact-based decision making.
Collaboration & accountability as company culture.
New global digital performance & transformation survey shows: IT complexity causes revenue impacting performance problems once every 5 days
Build your foundation for digital transformation
It requires a strategic approach to prepare your business for the digital transformation.
Nigel Fenwick, VP and Principal Analyst of Forrester helps outline what it takes to activate digital transformation in his report "The State of Digital Business, 2015 to 2020".
In their webinar "How to win in the digital business era with better CX", leading CX and digital analysts Nigel Fenwick and James McCormick help you evaluate if your business is optimized for the digital future and develop the digital CX intelligence required to win.
Customer experience above all else
Today, consumers are in control of their interactions with businesses.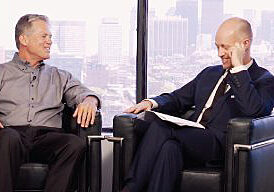 Optimize every single customer journey with Dynatrace
Dynatrace helps business, operations and development to manage the complexity of the digital age.
Gapless data
Big data analytics
Artificial intelligence
Dynatrace provides a common language for all aspects of the digital performance. Hear from some of our market-dominating customers what they have to say about the role of performance and customer experience in their transformational journey.
How to get started?
It's a lot easier to make the first step than you might think.
Partner with somebody who really understands what it takes to do it.
Identify an important digital application that actually influences revenue and do a test drive.
Get the first successes and keep moving, because it is a journey to mastery.
Fuel your ongoing transformation initiatives: Keep your momentum going! Exchange ideas using this blog.
Get a free trial
Want to see what intelligent observability powered by AI and automation can do for you? Get a free trial of the Dynatrace platform now.