We're happy to announce that Ruxit now provides mobile application monitoring for iOS and Android! You can now seamlessly monitor the user experience of your mobile apps in the context of your backend services.
Ruxit mobile application monitoring enables you to monitor the stability, performance, and usage of your mobile apps in real-time. The new Mobile app dashboard tile provides you with a quick overview of the number of users and percentage of crash-free users who are using each of your mobile apps.
To begin monitoring your mobile app
Open the Ruxit menu and click Deploy Ruxit.
Scroll down and click the Set up mobile monitoring button.
Follow the onscreen instructions.
For full details, see Mobile application monitoring in Ruxit Help.
The Mobile app tile displays details about the selected app's usage, performance of HTTP requests, and crash reports.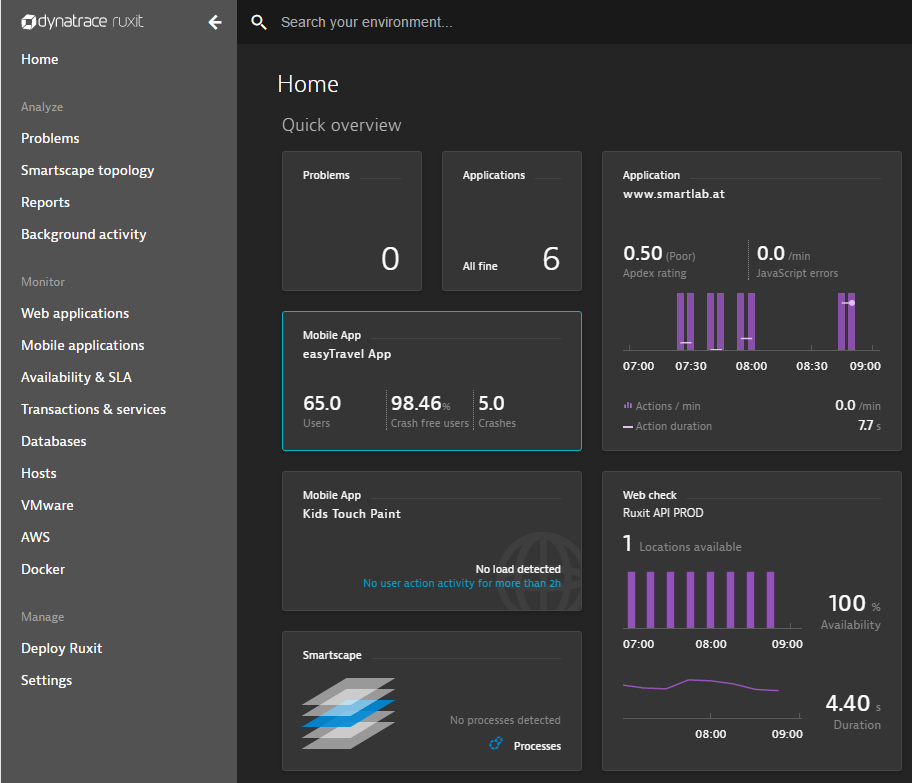 Mobile app metrics
Click the Usage section of the infographic to view metrics such as numbers of Users and Sessions during the analysis time frame and App version distribution. You can also review the world map to analyze the distribution of your user base across Geographic regions and the occurrence of crashes.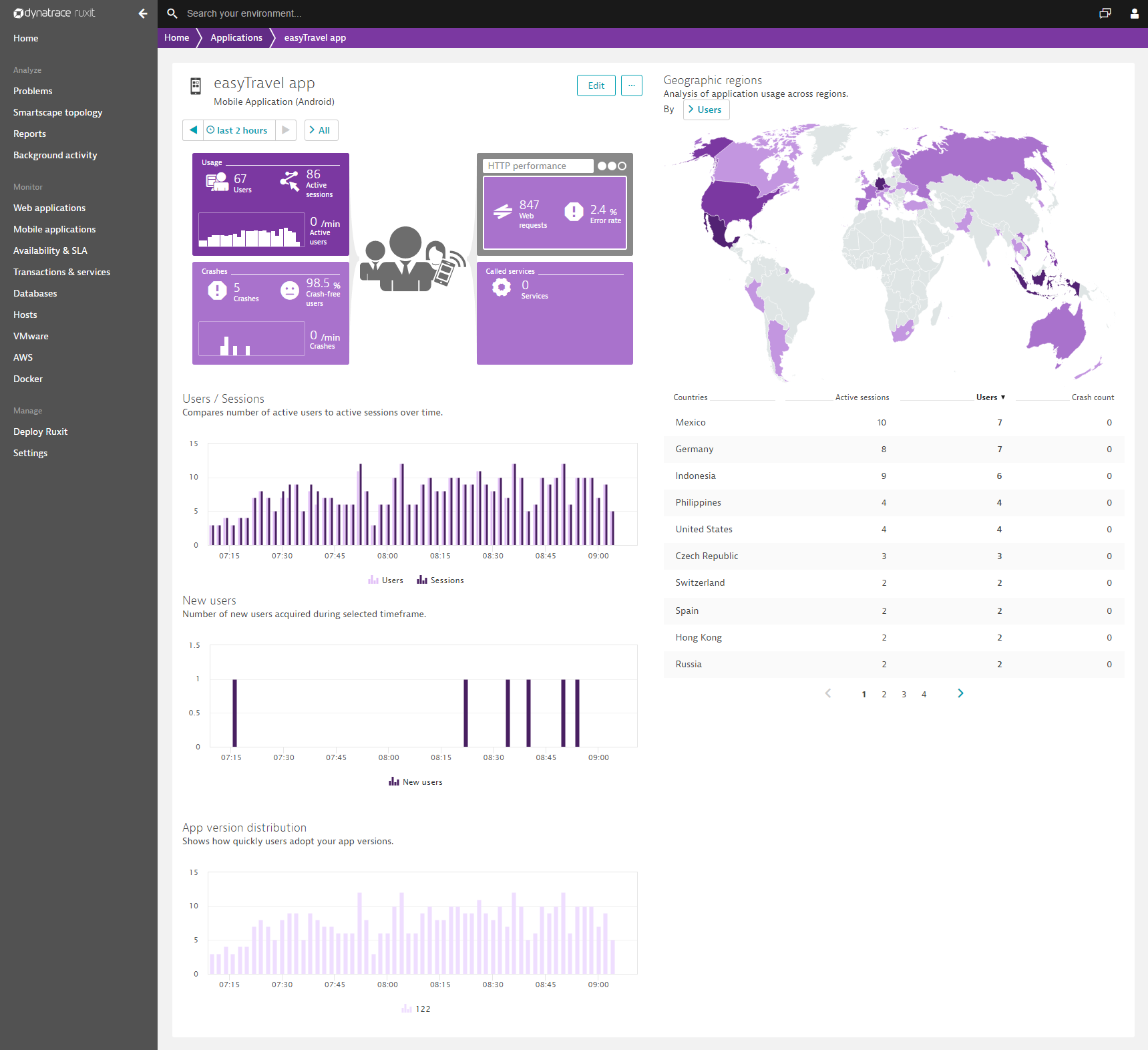 Click the HTTP performance section of the mobile app infographic to reveal the HTTP performance and stability of web requests that your mobile app sends to your backend servers and third-party systems worldwide.
Review the domains of the Top HTTP requests that are called by your mobile app along with average response times and error rates by domain.
Analyze the overall HTTP performance of your mobile app along with HTTP request sizes and error rates for any given time frame.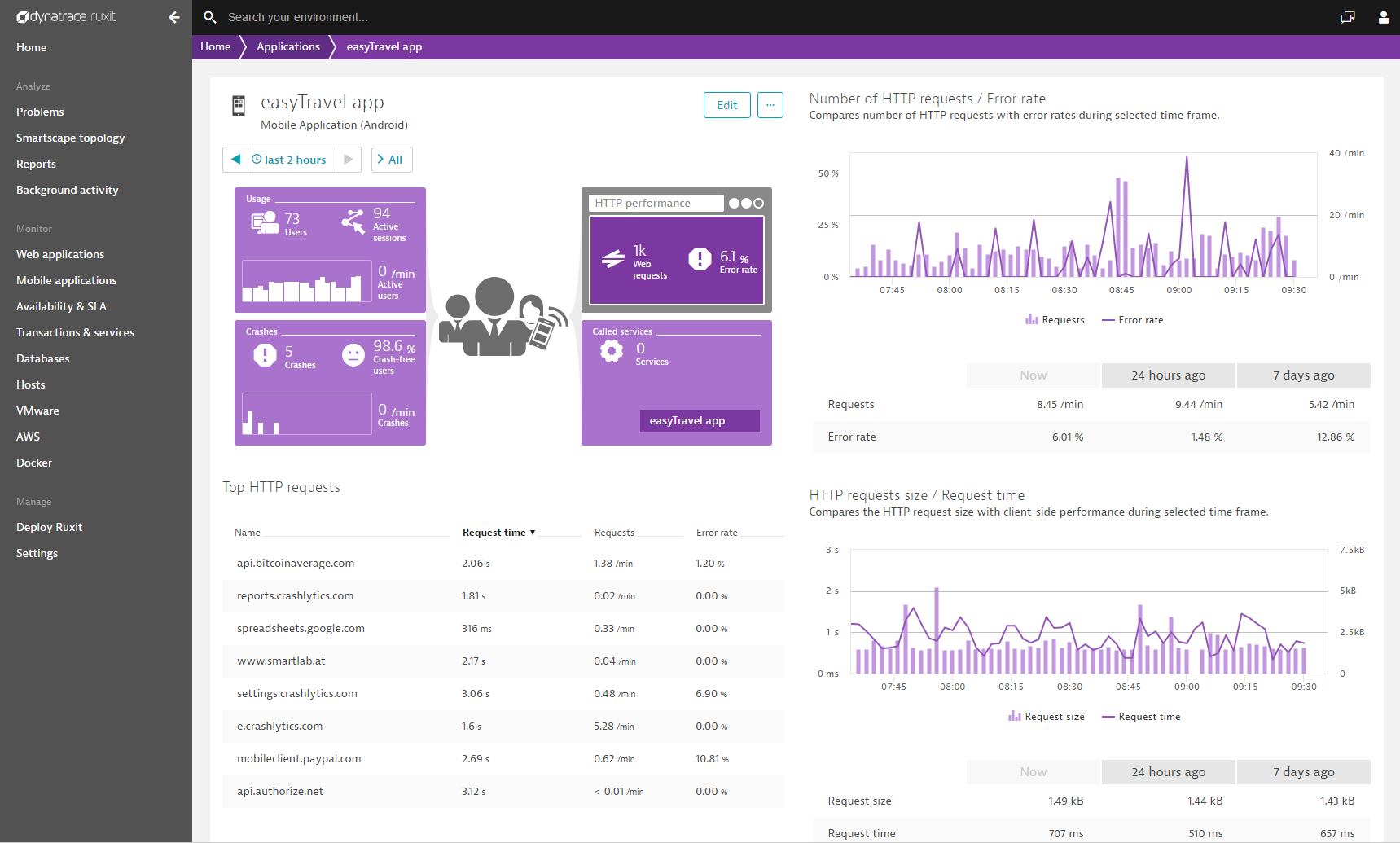 Mobile app stability and reliability is a top objective of mobile app publishers. Click the Crashes section of the infographic to view all metrics related to your app's stability. The Crashes section also tells you how much impact each crash type has had on your real users. Numbers of Impacted users and Total crashes are included. A crash type that affects multiple users at a low frequency is considered to be more severe than a crash type that affects only a single user at a high frequency.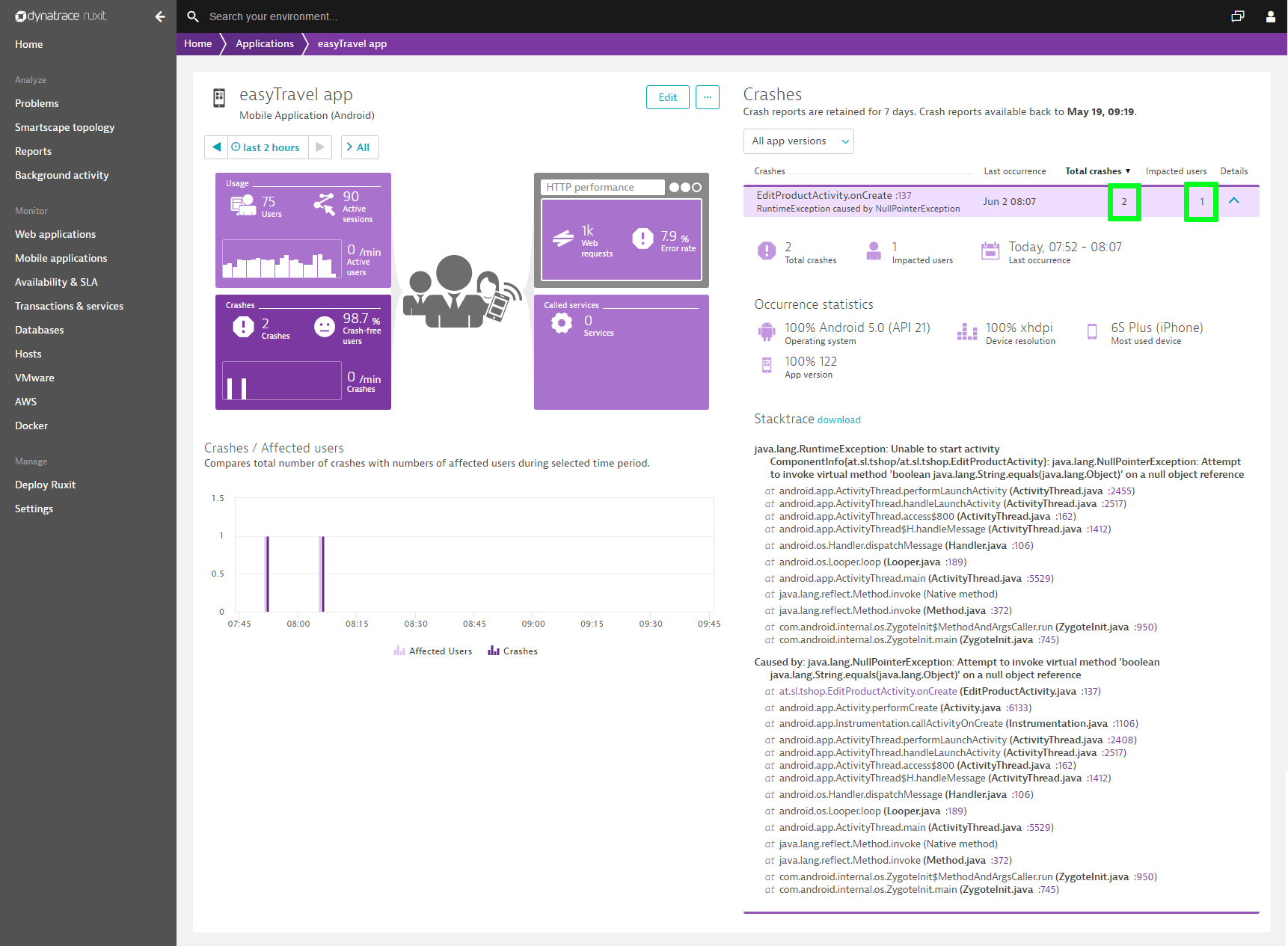 Ruxit mobile app monitoring is currently in beta. We will continue to refine the UI and further develop the crash reporting features.
Known issues during beta phase
Symbolication of crash reports isn't available
Drilldown into HTTP methods will be made available in a coming release
Mobile problem reporting will be made available in a coming release