Lift-and-shift cloud migration
For businesses transitioning to the cloud, migrating existing applications to an Infrastructure as a Service (IaaS) platform via a "lift-and-shift" approach is a common first step. The lift-and-shift cloud migration model involves moving the underlying infrastructure to run on virtual servers in the cloud and then replicating existing applications to run on the (public or private) cloud platform, without redesigning them.
Dynatrace, the market leader in application performance management (APM) software, offers the industry's best solution to help prepare you for a successful cloud migration project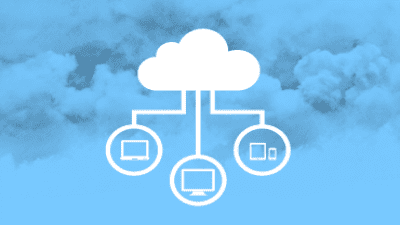 Pros and cons of lift-and-shift
Advantages:
Redesigning a monolithic application to take advantage of new technologies and cloud platform features can be time consuming and expensive
Hosting a ported application on a cloud platform may be less expensive than on traditional static infrastructure
Disadvantages:
Applications typically make less efficient use of cloud computing resources than cloud-native applications
Applications might not be as scalable or cost effective to operate in the cloud as hoped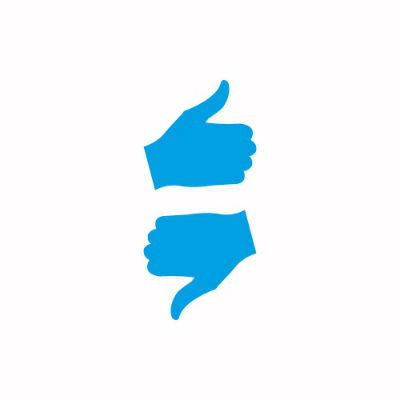 Not all applications are suitable for lift-and-shift
Migrating resource-intensive applications (data-crunching, media processing, modeling, simulation) running on mainframes can introduce performance or latency issues. It may be less expensive to leave such applications where they are.
Applications that rely on local third-party services also might not be good candidates for migration, because it might not be possible to (or the business might not be licensed to) run the third-party services in the cloud.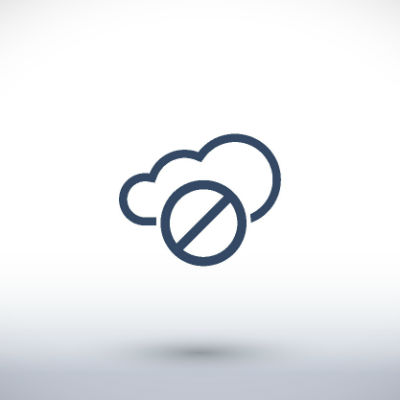 Best practice: Start small
Starting small and migrating a single application (or part of an application) at a time is a better practice than trying to migrate everything at once. Understanding all the dependencies between applications, services, and cloud components will help you determine which part to migrate first, and whether other parts should be migrated at the same time.
Look before you leap: Understanding all your current app dependencies
Before you can lift and shift anything, you need a rock-solid understanding of how everything works together. Dynatrace lets you know what you don't know by giving you a full picture of your entire application environment and all dependencies. With its unique Smartscape application topology discovery and mapping technology, Dynatrace automatically
detects billions of causal dependencies between websites, applications, services, processes, hosts, networks, and cloud infrastructure within minutes
maps out your entire application topology in an interactive infographic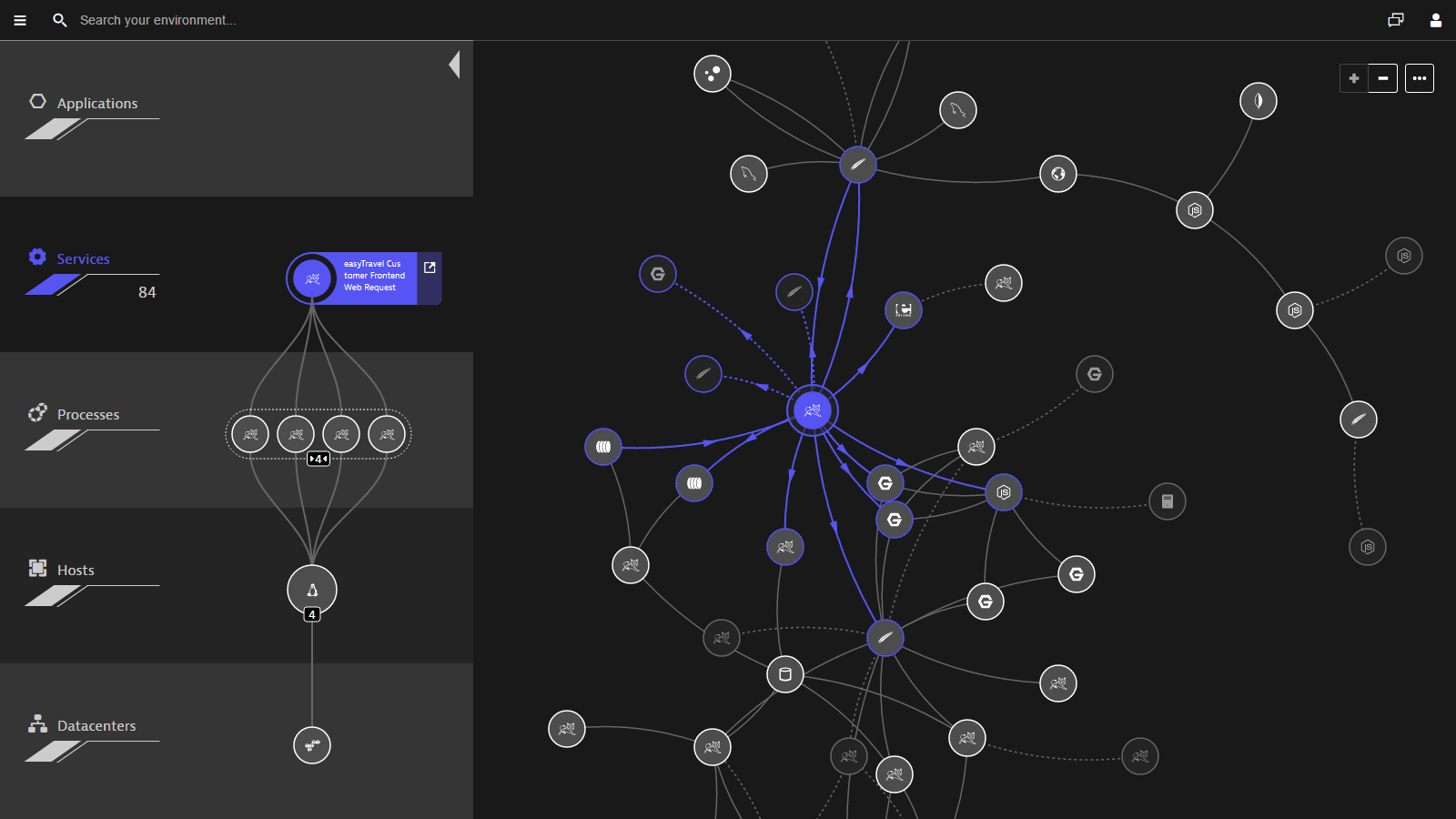 Ensure SLAs: Keeping a close eye on performance metrics
To make sure you're getting the benefits you expected from your lift-and-shift, monitor your service-level agreement (SLA) performance metrics before, during, and after migration. Dynatrace discovers all your application services before migration and automatically links them to the new equivalent cloud services—so you don't lose historic SLA and performance data!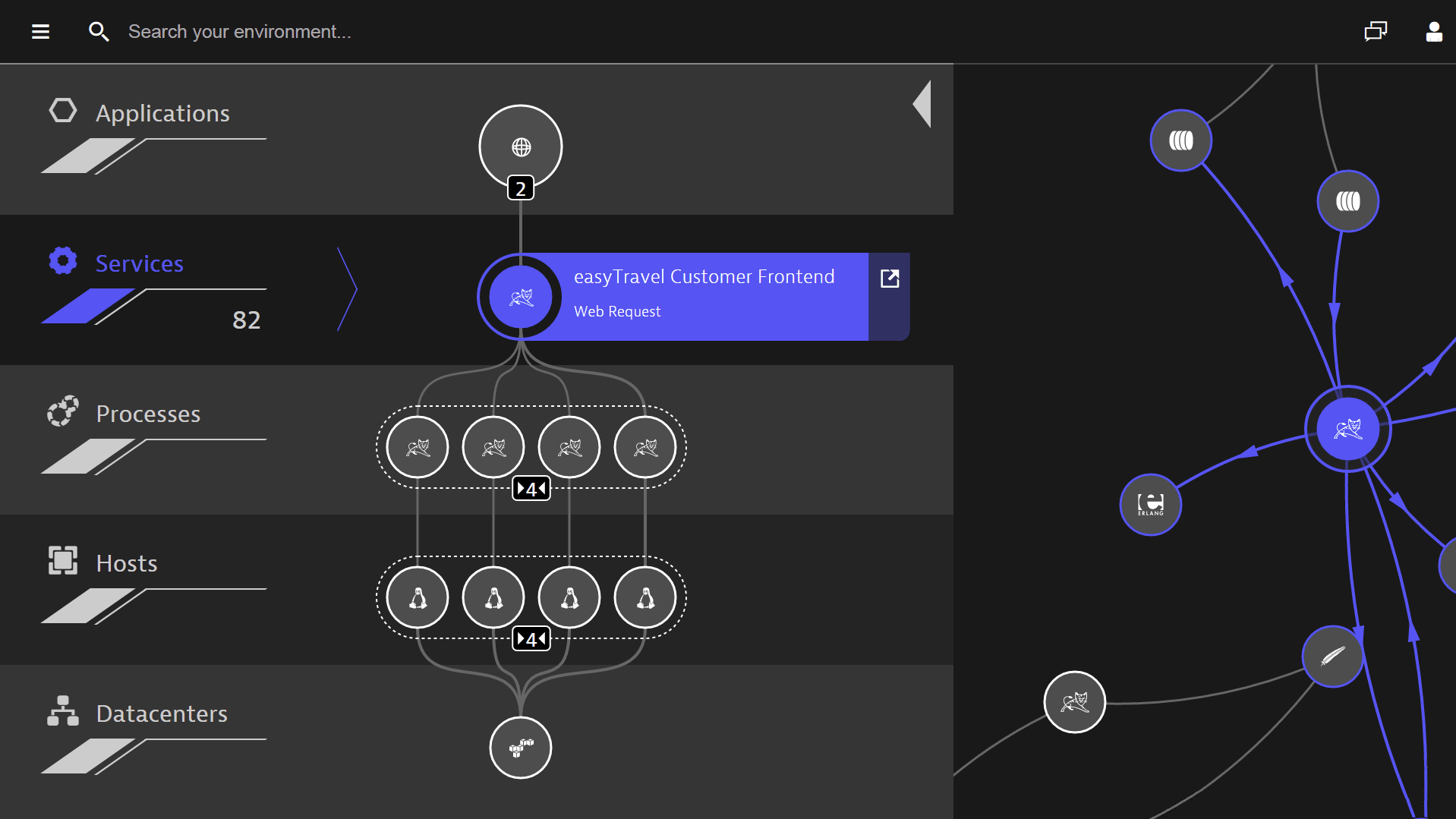 Keep up with your cloud: Monitoring dynamic environments
Monitoring application performance in the cloud can be more complex than humans can manage by themselves—there are simply too many changes happening too fast. Dynatrace self-learning capabilities and artificial intelligence–powered big data analytics were built to automate smarter monitoring in today's dynamic environments.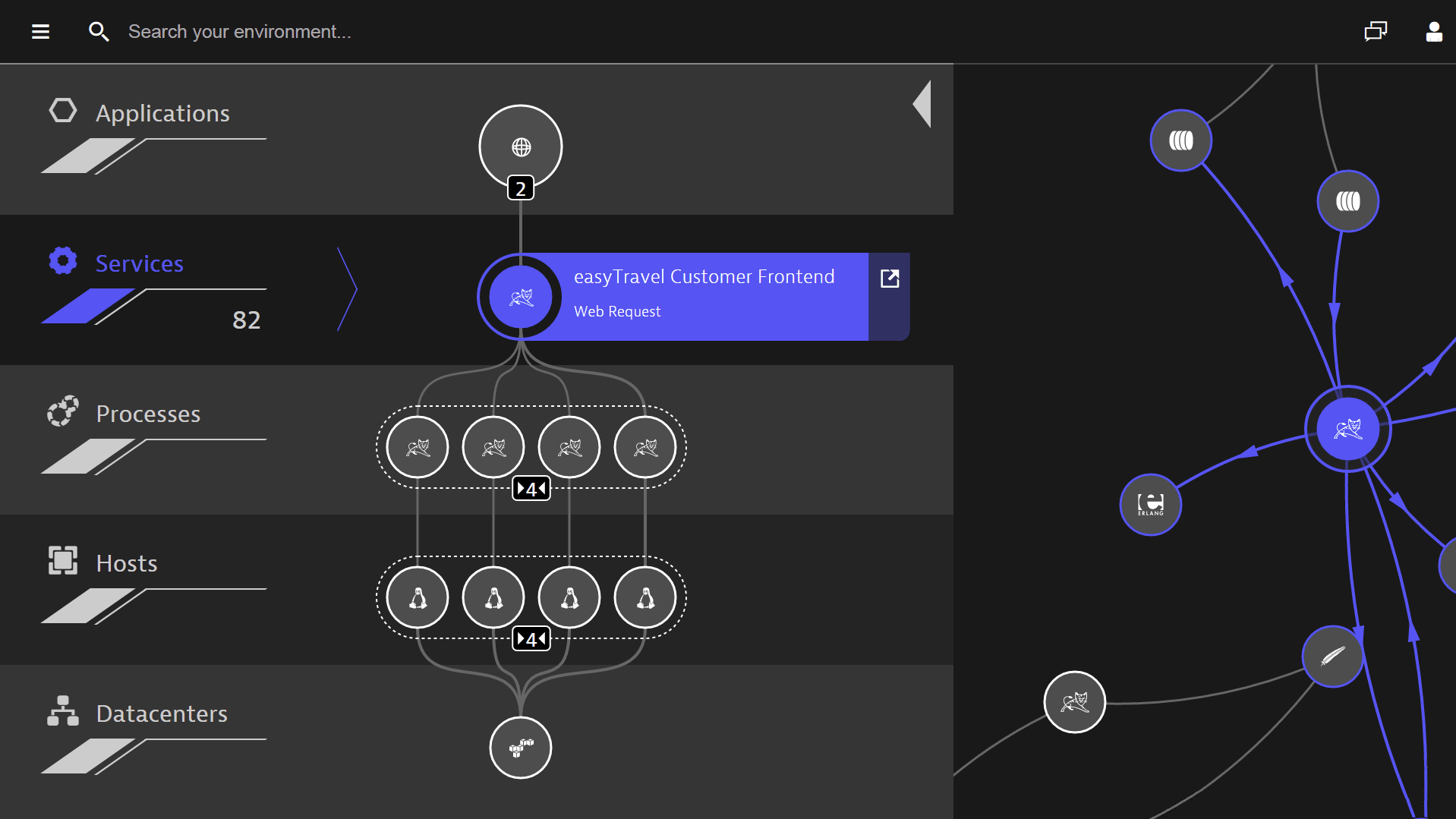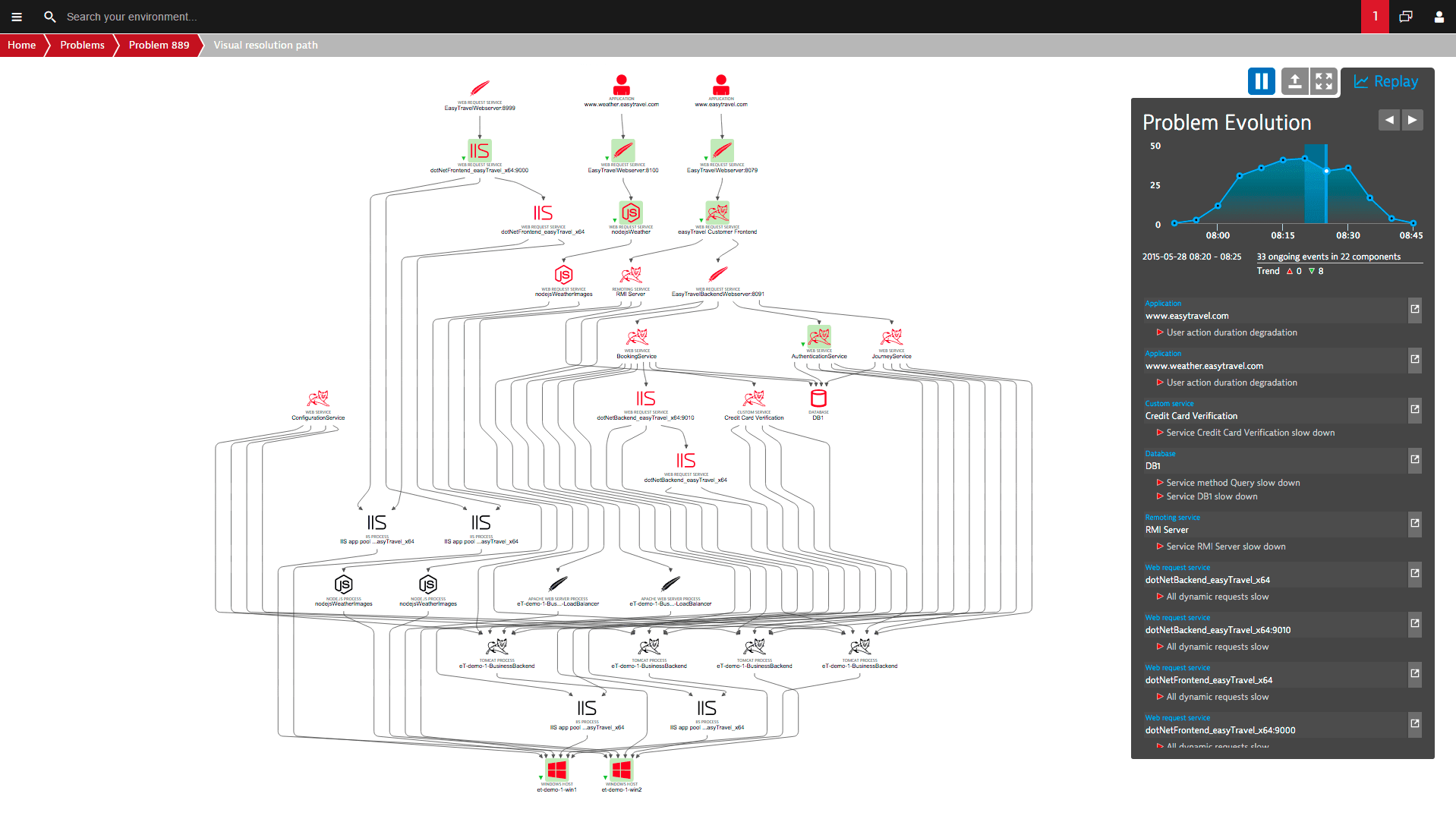 You may also be interested in…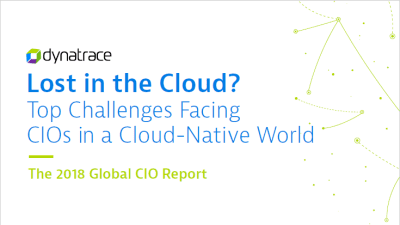 Top challenges facing CIOs in a cloud-native world
Based on a global survey of 800 CIOs, this report takes a closer look at the challenges that organizations face in overcoming the hyper-complexity of modern, cloud-centric ecosystems.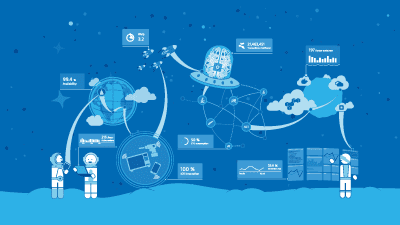 Global Digital Performance & Transformation Audit
In an independent study involving more than 1,200 global IT and business professionals, Dynatrace reveals that it's commonplace for organizations to encounter customer and revenue-impacting performance problems every five days.
Read the Global Digital Performance & Transformation Audit here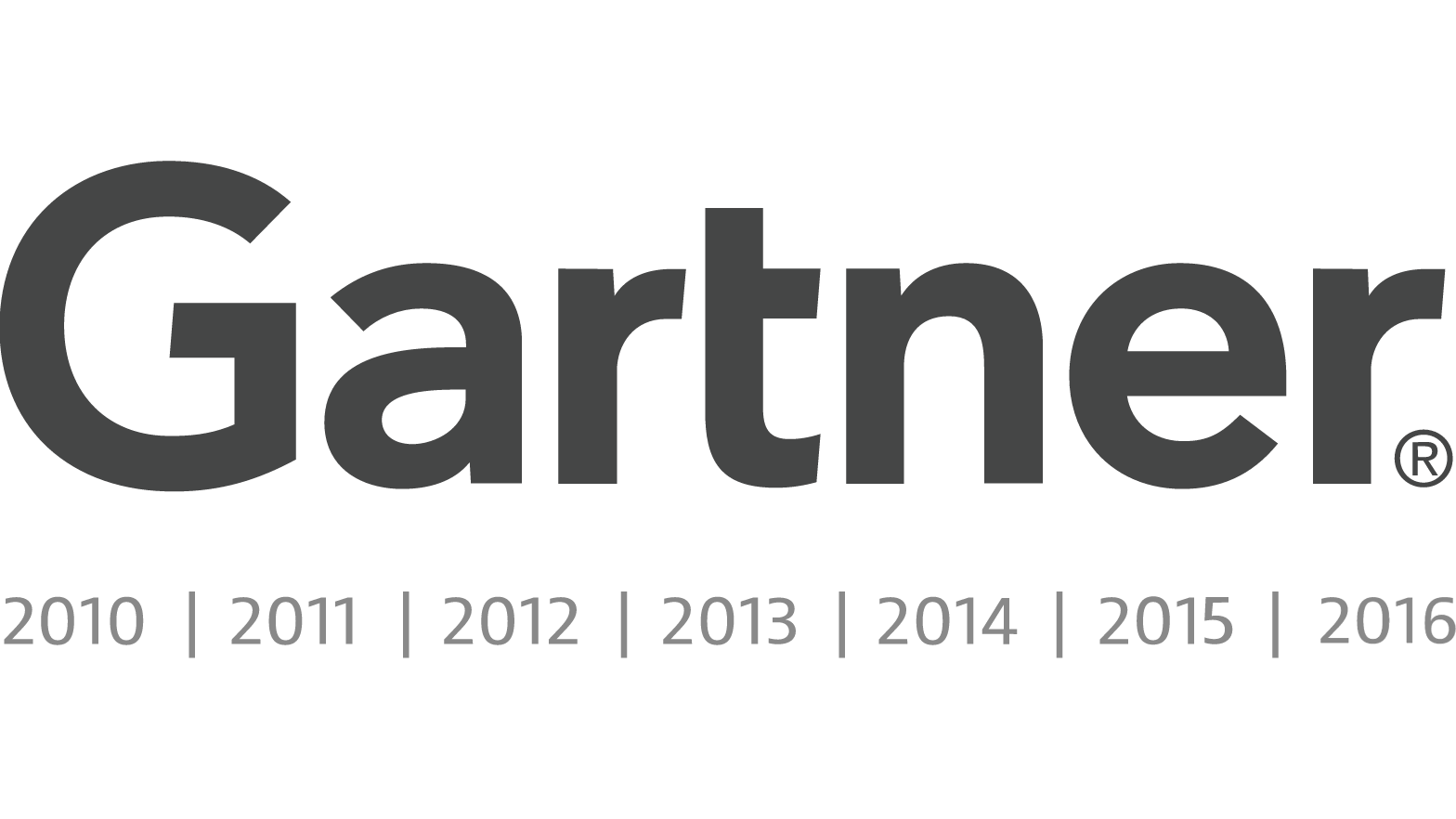 Named a Leader in the Gartner Magic Quadrant for APM 7 years in a row
It's our dedication to innovation and ability to see the market expanding beyond APM and into the modern era of "digital performance management" that earns us a top spot year after year.
Start your 15-day free Dynatrace trial today!