Cloud performance testing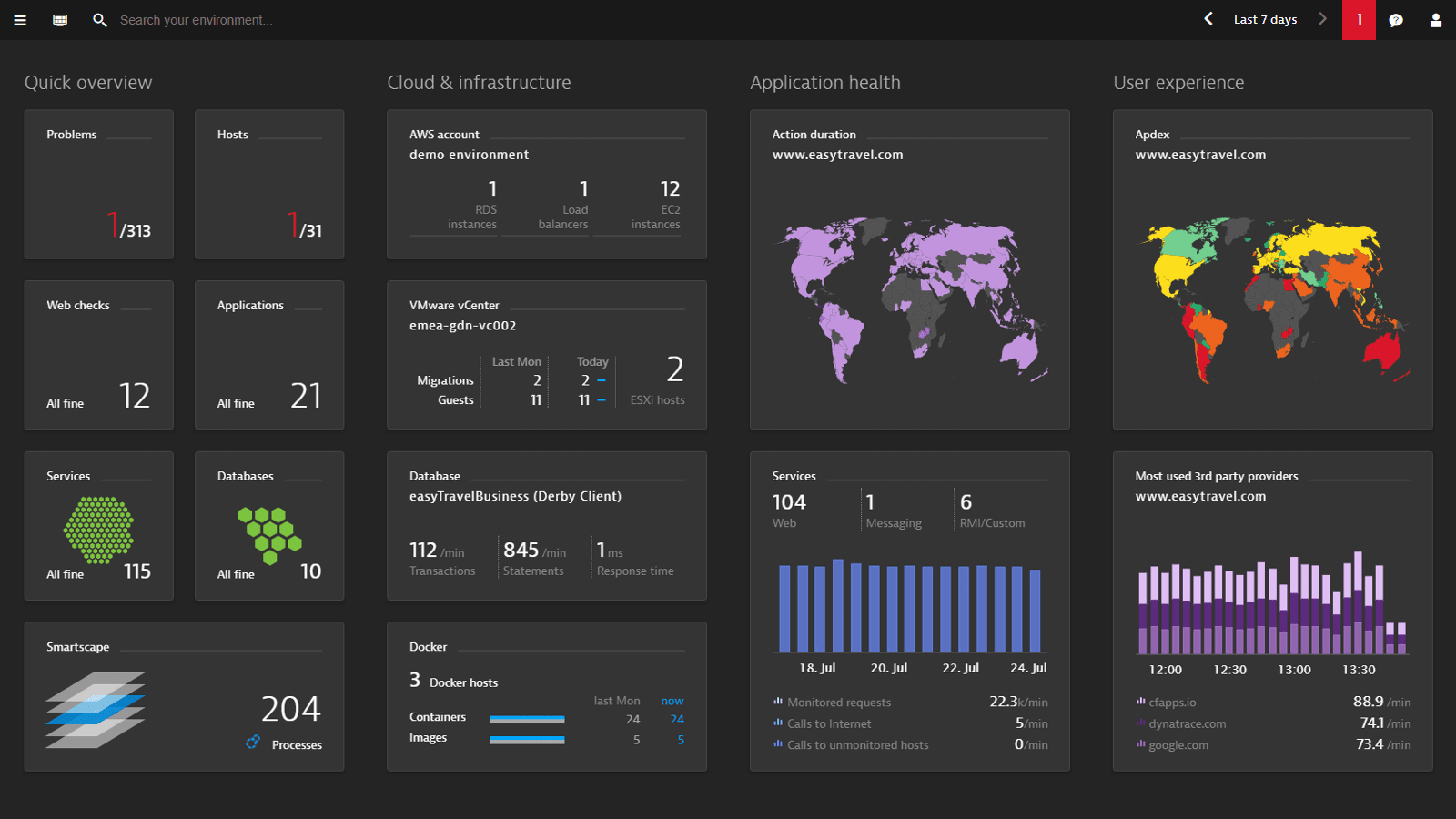 Cloud services provide their users with far-reaching benefits including ease of use, on-demand scalability, and pay-as-you-go pricing. With those benefits sometimes come concerns about performance, as the internet separates service consumers from service providers. Dynatrace, the market leading provider of application performance management softwareand APM services, offers the industry's best cloud-based service for testing application performance – including the performance of cloud applications and services.
Cloud Performance Testing Powered by the World's Largest Testing Cloud
Traditional on-premise application and network performance testing tools are unable to simulate the diversity of origin endpoints, request paths, and usage scenarios that modern web applications need to support when they go live. For load and performance testing of today's applications, cloud-based performance testing solutions are not only easier and more economical – they're also more realistic and effective.
Dynatrace Synthetic Monitoring leverages the world's largest cloud performance testing network to deliver realistic, massively scalable, on-demand application performance testing for any type of web or mobile application. The Dynatrace cloud performance testing service provides robust testing functionality that no competing solution can match, including:
The ability to generate synthetic testing traffic from more than 100,000 last mile locations in more than 160 countries.
Real-world diversity in request originators and connection paths – encompassing all major fixed and mobile client types, operating platforms, browsers, carrier networks, and geographies.
Comprehensive testing of all elements that impact end user experience, including the performance of third party services like CDNs or ad networks.
Cloud Performance Testing for Cloud Providers
Today's cloud service provider industry is highly competitive, as cloud consumers have a wide range of options to choose from and little hesitation about switching providers. Dynatrace's cloud performance testing service is the best way for cloud providers to proactively test their clouds with real-world workloads.
With the Dynatrace cloud performance testing service, cloud operators can:
Ensure that cloud services are launch-ready.
Fully understand your service's performance profile under a variety of workloads so you can develop and offer SLAs with full confidence.
Leverage Dynatrace benchmarking data to compare your cloud's performance to that of competing services.
Pair Dynatrace synthetic monitoring with Dynatrace application performance monitoring softwareto extend performance visibility down to the code level, dramatically accelerate application troubleshooting, and increase service uptime.
Cloud Performance Testing for Cloud Users
Enterprises are increasingly using cloud services in support of internal business operations, or integrating cloud services into the architecture of customer-facing applications. With Dynatrace cloud performance testing, you can make sure that your organization is achieving expected benefits from IaaS, PaaS, or SaaS clouds:
Ensure that migration of enterprise applications to the cloud goes smoothly by proactively testing migrated applications with realistic workload profiles, before they go live.
Test how cloud services are impacting the performance of your customer-facing applications.
Routinely check on the performance of cloud services that your organization uses to make sure that providers are meeting their SLAs.
View Mobile and Website Performance Benchmarks By Industry and Geography
You may also be interested in…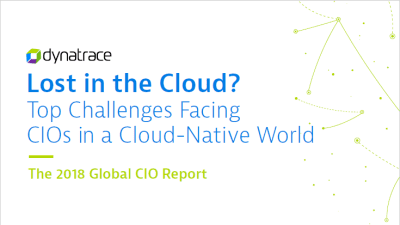 Top challenges facing CIOs in a cloud-native world
Based on a global survey of 800 CIOs, this report takes a closer look at the challenges that organizations face in overcoming the hyper-complexity of modern, cloud-centric ecosystems.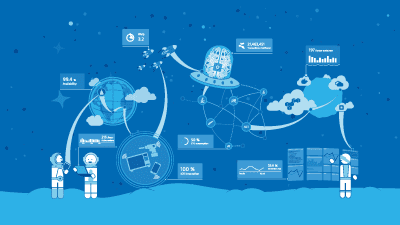 Global Digital Performance & Transformation Audit
In an independent study involving more than 1,200 global IT and business professionals, Dynatrace reveals that it's commonplace for organizations to encounter customer and revenue-impacting performance problems every five days.
Read the Global Digital Performance & Transformation Audit here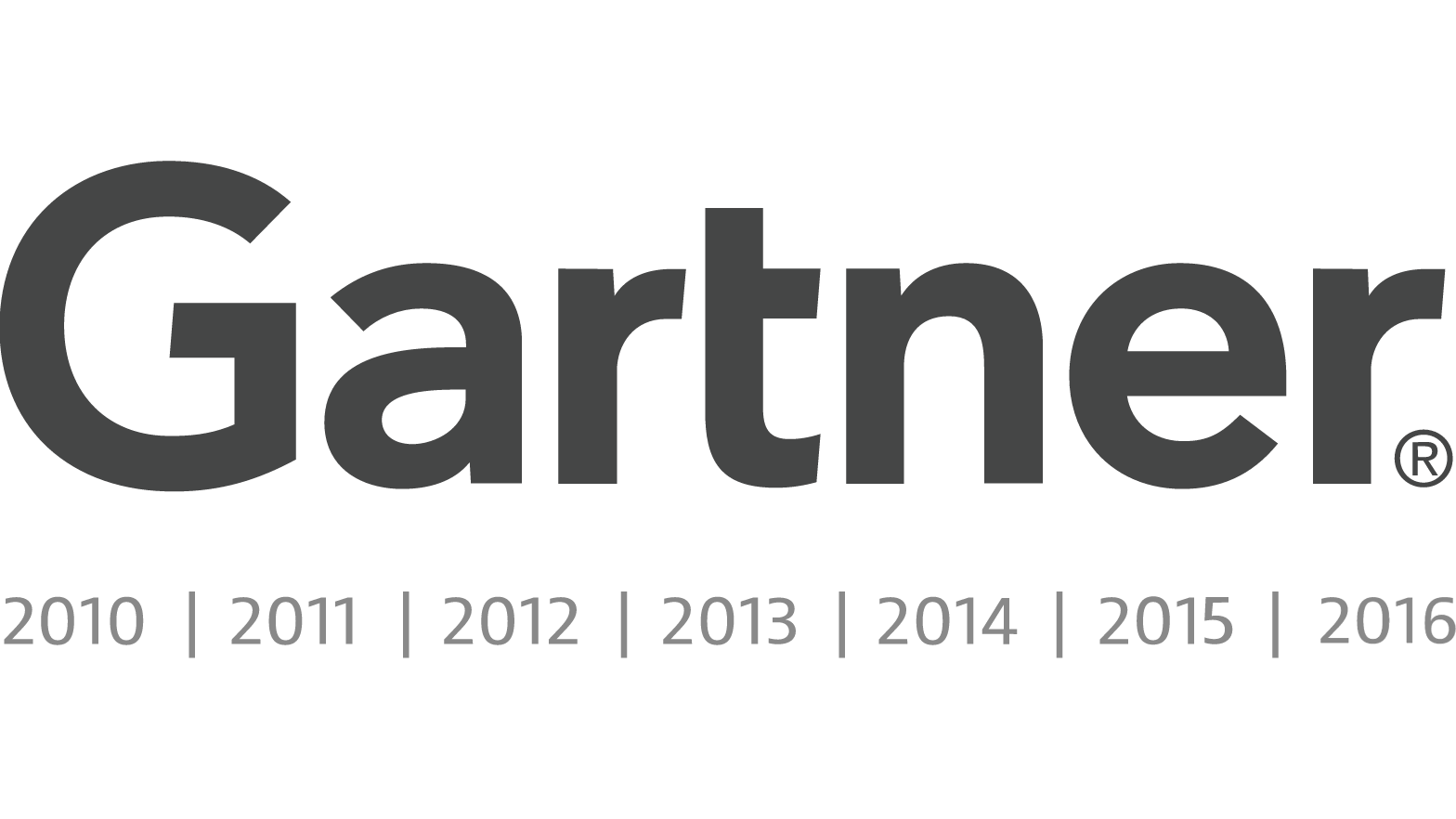 Named a Leader in the Gartner Magic Quadrant for APM 7 years in a row
It's our dedication to innovation and ability to see the market expanding beyond APM and into the modern era of "digital performance management" that earns us a top spot year after year.
Start your 15-day free Dynatrace trial today!