Cloud performance monitoring tools
The compelling benefits of cloud-based IT infrastructure and development platforms are drawing more and more businesses into building and running their applications in IaaS or PaaS environments. For any such business, however, there remains the question of how to fully capitalize on the advantages of the cloud. One way to maximize cloud value is to use the right cloud performance monitoring tools. Dynatrace's comprehensive and unified cloud performance monitoring tools are built to reinforce and amplify the natural benefits of the cloud.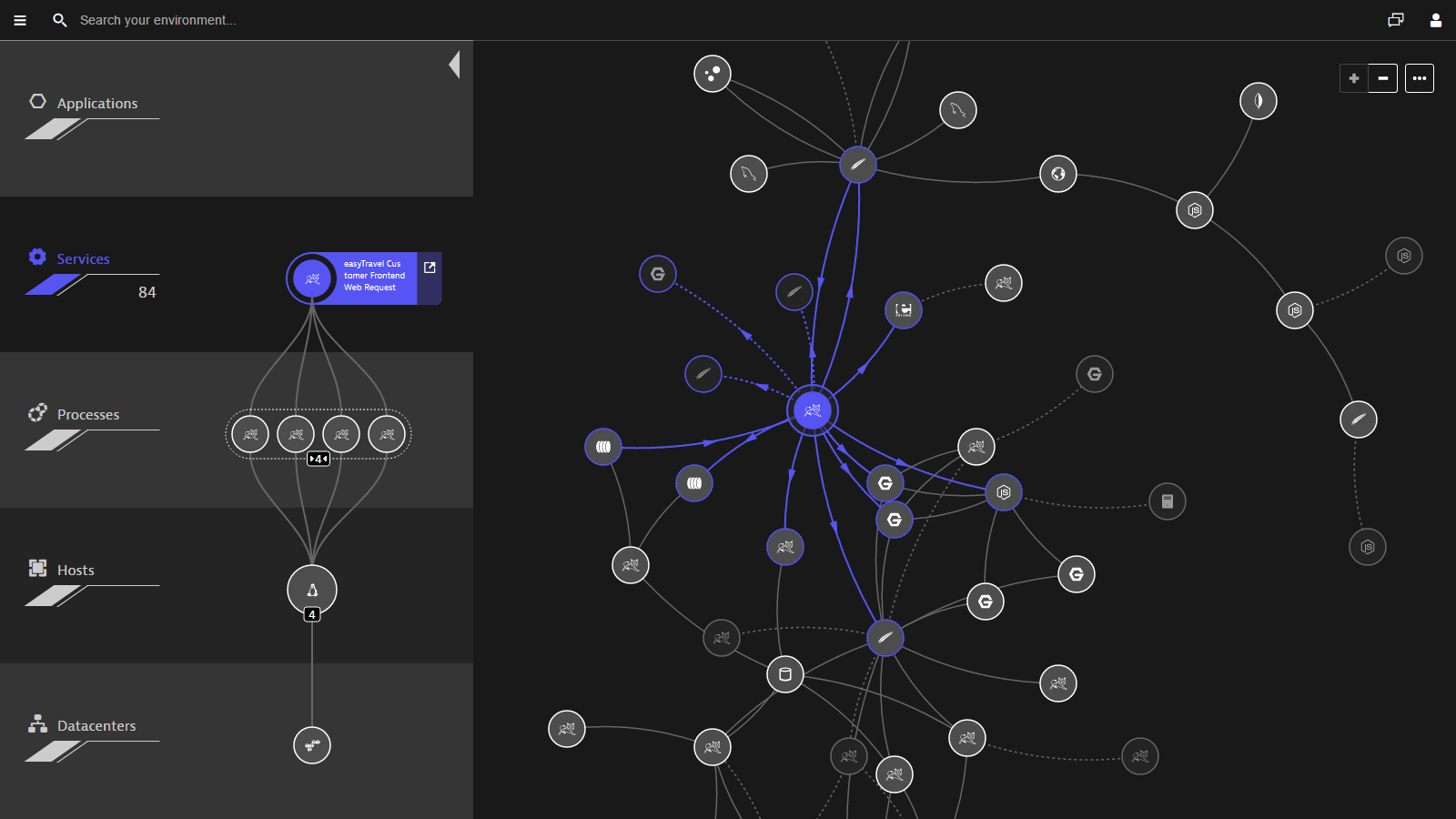 How Dynatrace cloud performance monitoring tools amplify the benefits of the cloud
Dynatrace is a leading application performance management solution used by thousands of businesses ranging from tech start-ups to some of the world's largest multi-national enterprises. Dynatrace's suite of integrated cloud performance monitoring tools help you maximize your cloud ROI by perfectly complementing many of the definitive benefits of the cloud itself:
Ease and speed of deployment. Just as cloud infrastructure helps organizations to quickly get to market with new products and services, with the SaaS version of Dynatrace cloud application monitoring tools you can start the service and gain new insight into the key performance dependencies and behaviors of your cloud application in a matter of minutes.
Agility. Cloud platforms help businesses move fast in response to new opportunities or challenges, making use of additional or different types of resources as needed. Dynatrace cloud performance monitoring tools accommodate this agility by providing unified performance monitoring for all major programming and runtime platforms, relational and non-relational data storage systems, and virtualization and containerization technologies.
Elasticity. Like cloud application platforms, the Dynatrace SaaS monitoring service offers the benefit of consumption-based pricing – you can utilize Dynatrace services as much or as little as you choose, and pay only for what you use.
Scalability. Dynatrace's lightweight technology records 100% of application transactions without being a performance drag as your application scales. The Webscale version of the Dynatrace cloud performance management solution can monitor more than 100,000 hosts and millions of daily website visitors.
Availability. A good IaaS or PaaS service offers high availability, and Dynatrace amplifies this by helping you keep your application itself available with automated root cause analysis for performance problems – dramatically reducing MTTR.
Cost savings. One of the main attractions of the cloud is the potential for cost savings as compared to running application on-premise. Dynatrace cloud performance monitoring tools help by providing the detailed performance and resource utilization analytics you need to right-size your cloud infrastructure provisioning and avoid paying for unnecessary cloud resources.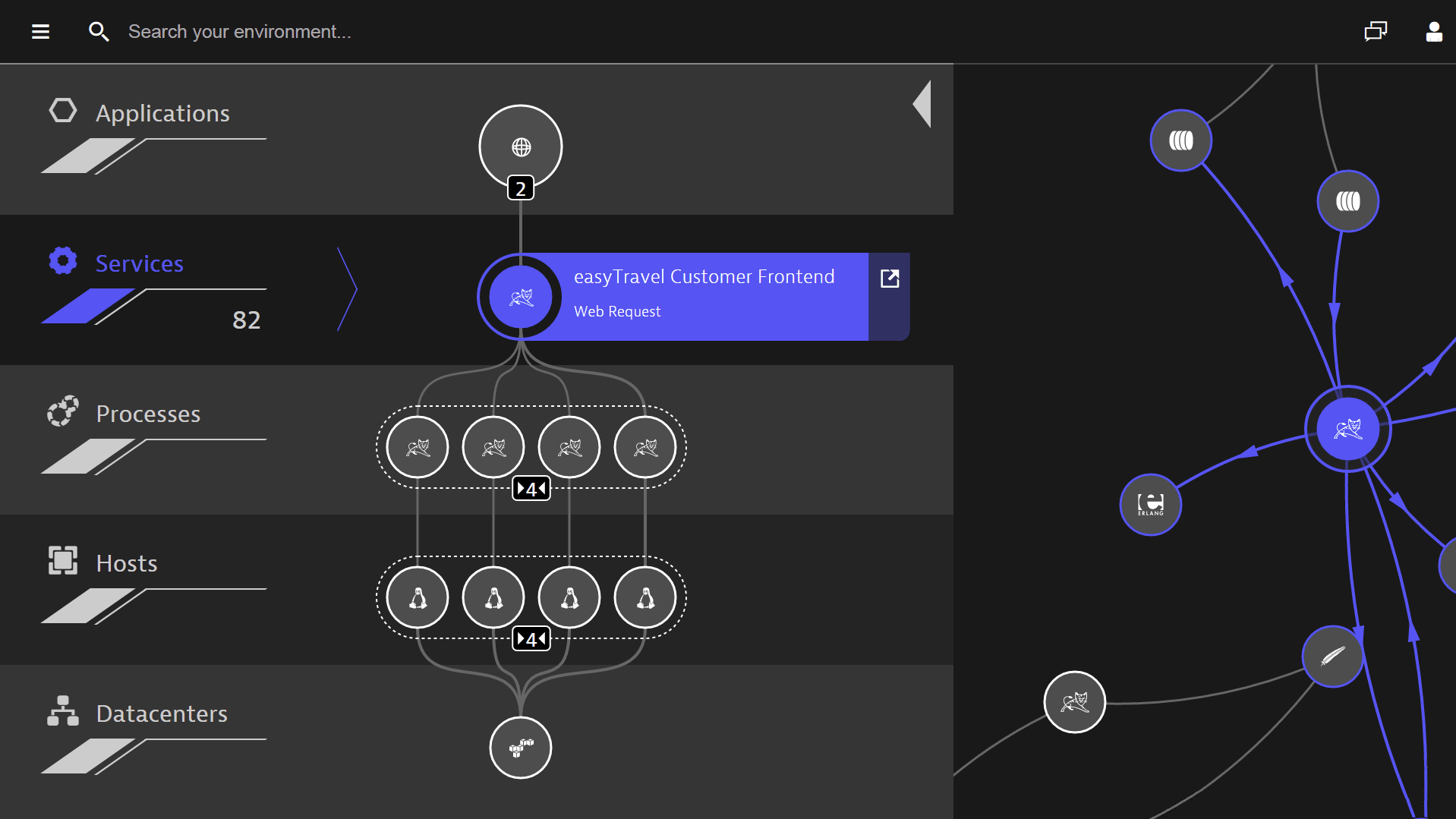 Cloud performance monitoring tools for all cloud technologies
Leading public and private cloud technologies work just fine with Dynatrace. Businesses and IT managers appreciate the flexibility and freedom that the cloud provides, and Dynatrace cloud performance monitoring tools support this freedom by working seamlessly with the leading IaaS and PaaS clouds including:
Along with providing public IaaS monitoring, PaaS monitoring, and SaaS monitoring tools, Dynatrace also supports monitoring of private cloud technologies like OpenStack – all within a single unified performance monitoring solution.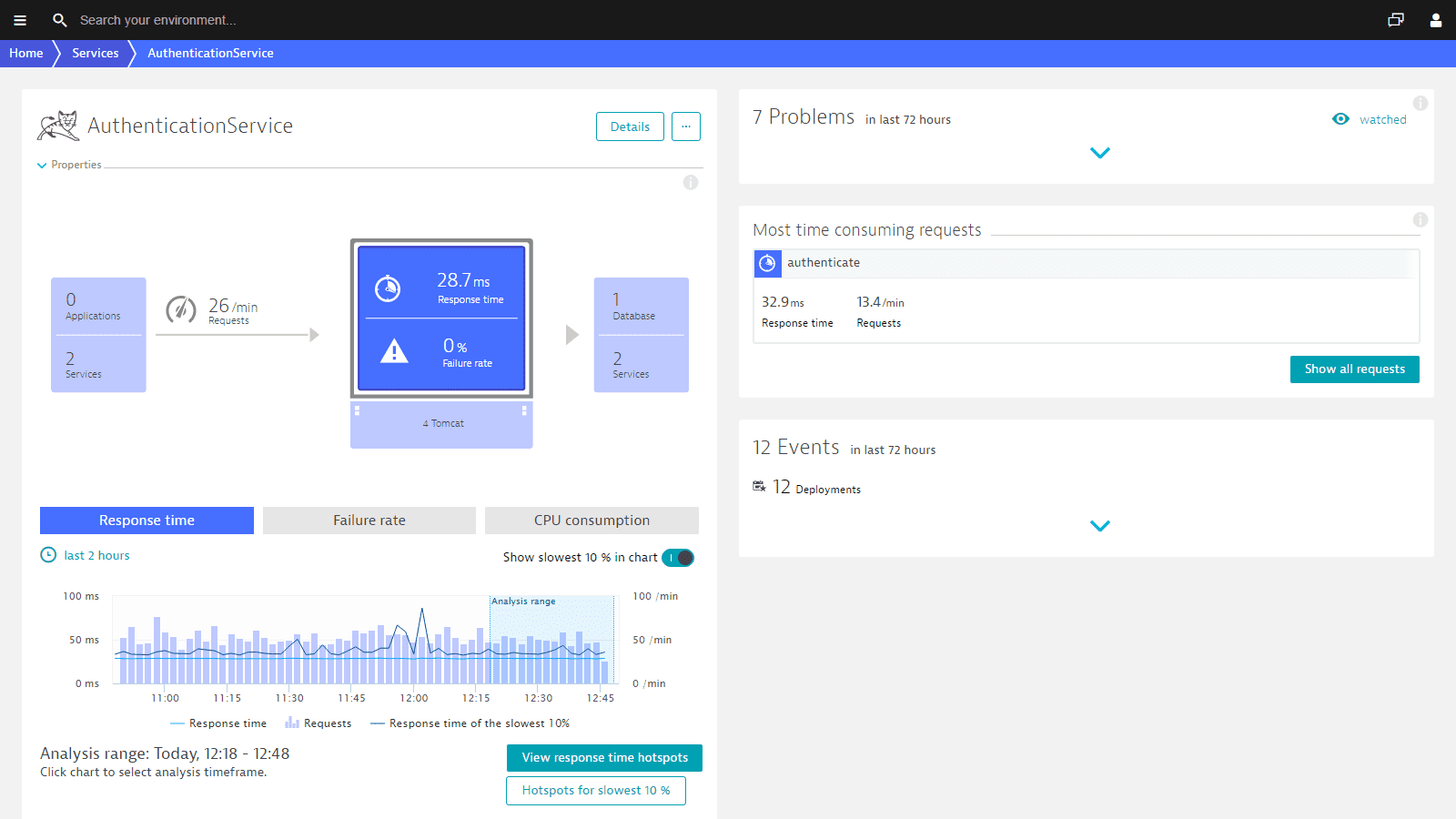 You may also be interested in…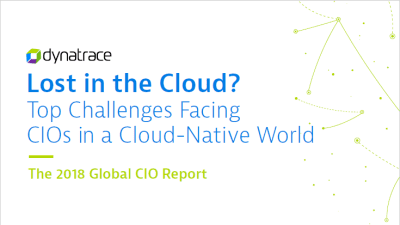 Top challenges facing CIOs in a cloud-native world
Based on a global survey of 800 CIOs, this report takes a closer look at the challenges that organizations face in overcoming the hyper-complexity of modern, cloud-centric ecosystems.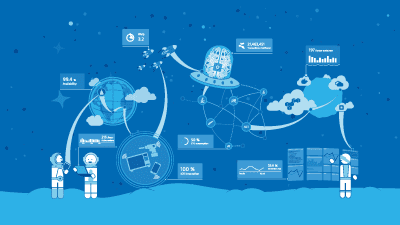 Global Digital Performance & Transformation Audit
In an independent study involving more than 1,200 global IT and business professionals, Dynatrace reveals that it's commonplace for organizations to encounter customer and revenue-impacting performance problems every five days.
Read the Global Digital Performance & Transformation Audit here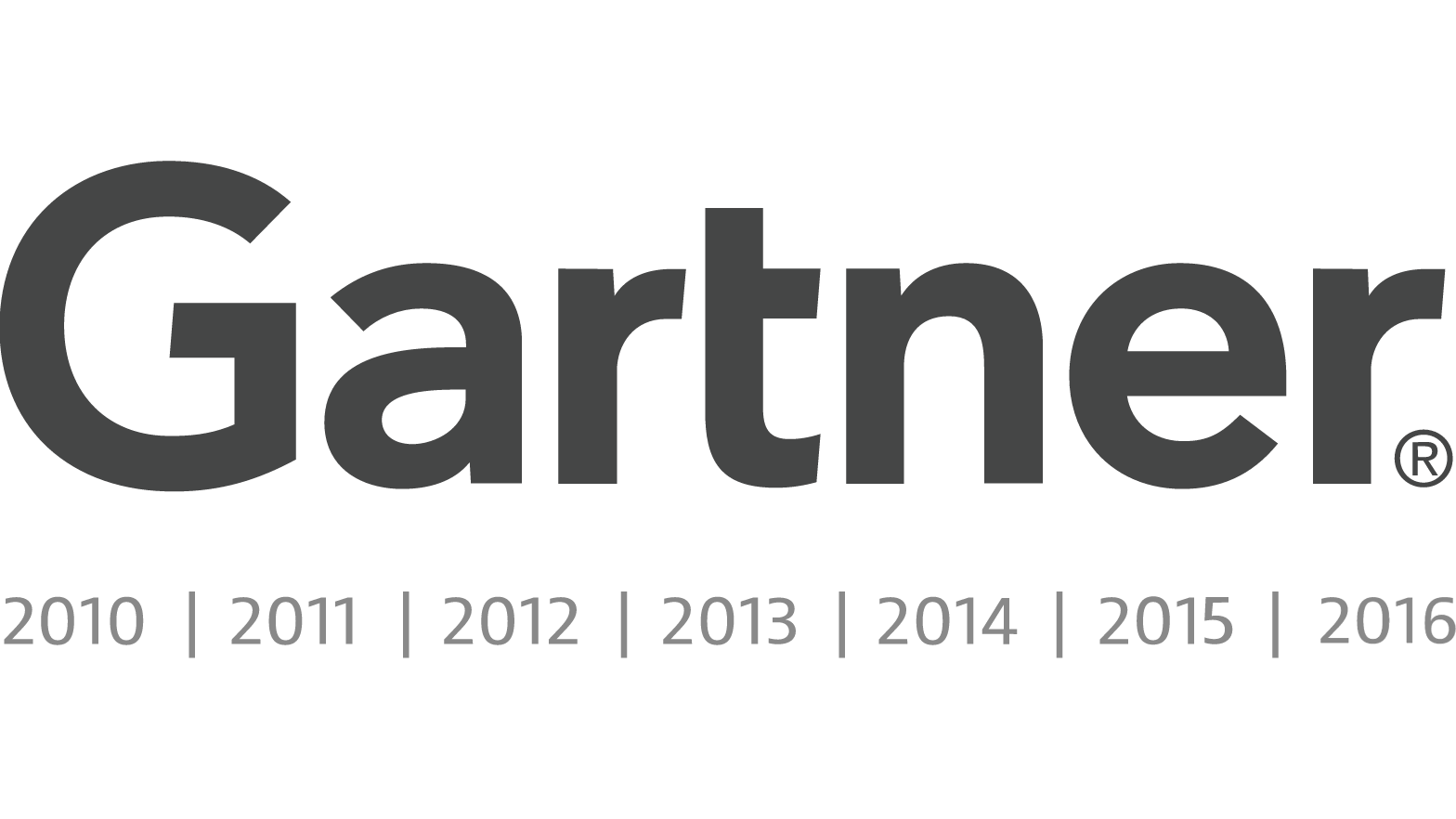 Named a Leader in the Gartner Magic Quadrant for APM 7 years in a row
It's our dedication to innovation and ability to see the market expanding beyond APM and into the modern era of "digital performance management" that earns us a top spot year after year.
Start your 15-day free Dynatrace trial today!