Cloud Automation use cases for DevOps Platform Teams
Deliver high quality software faster and more securely. Dynatrace Cloud Automation empowers DevOps teams to release with confidence, and scale projects enterprise-wide.
Continuously validate releases
Automatically ensure that every release is checked for bad code, meets SLOs, and doesn't reach production if a problem is identified. Your DevOps team will thank you.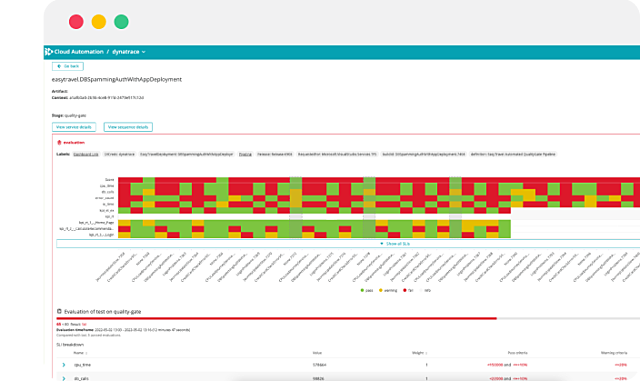 Interactive Tour
Accelerate deployment frequency while ensuring high quality software
Learn how Dynatrace prevents bad quality code from reaching production with continuous release validation. Automatically evaluate code against pre-defined quality criteria and only progress code when it achieves the desired quality score.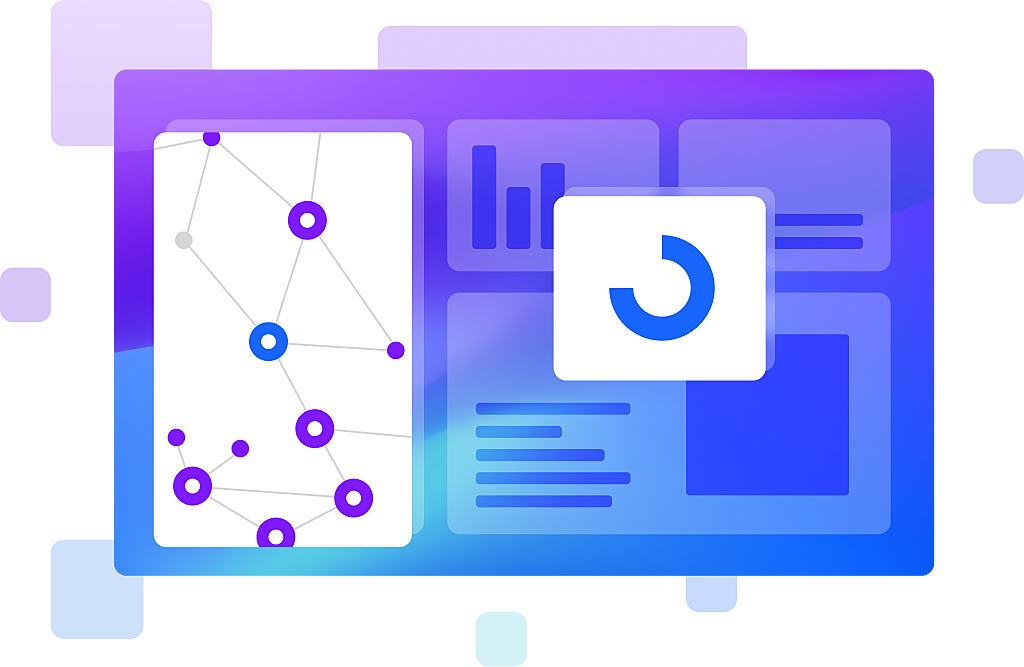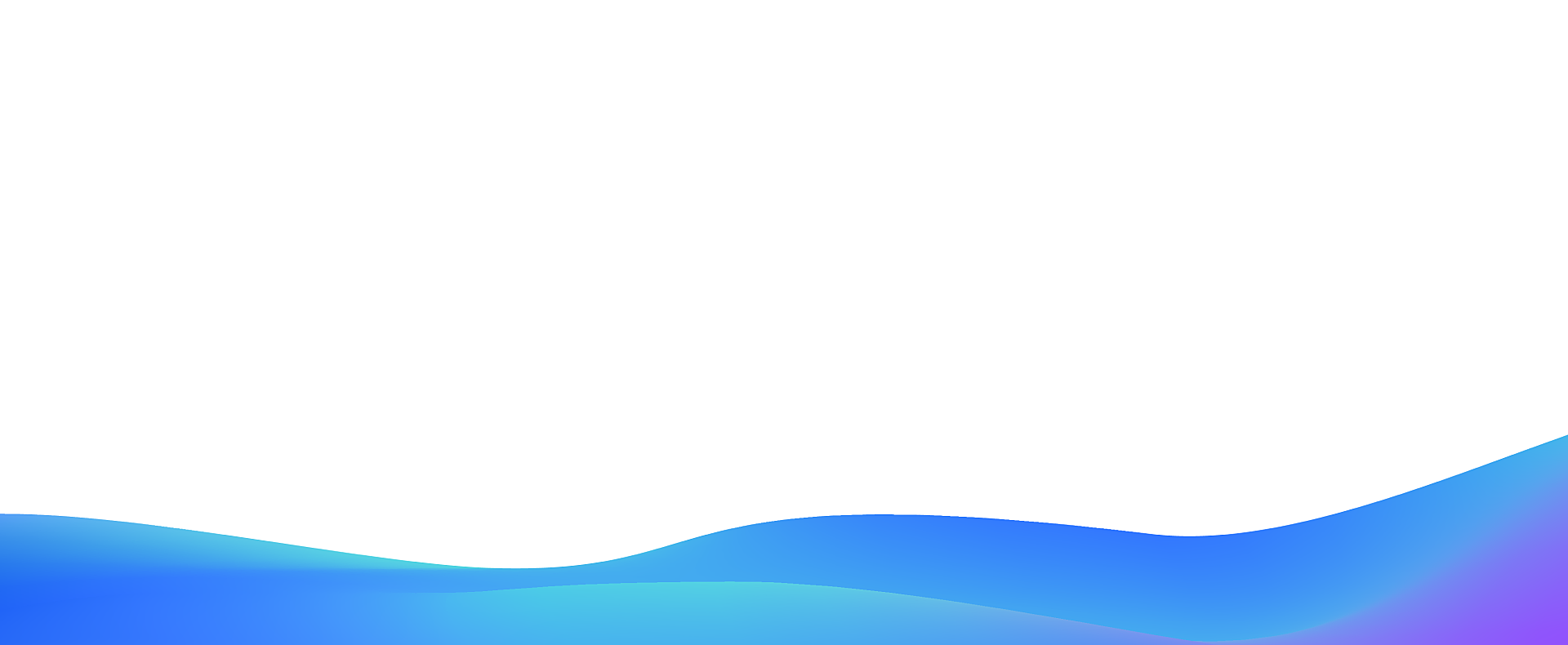 Release with confidence
Whether you use blue/green, canary deployments, or feature flags, get full control over what gets released, when, and how, and rest assured you can automatically revert to a prior, more stable release as needed.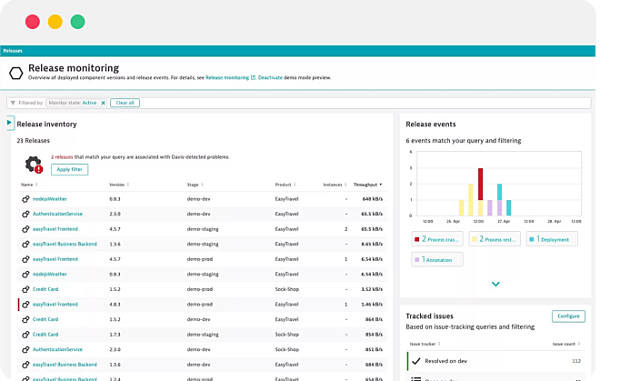 Get a free trial
Want to see what intelligent observability powered by AI and automation can do for you? Get a free trial of the Dynatrace platform now.