Cloud Automation
Shorten innovation cycles, release faster, deliver higher quality software
Try for free
See the magic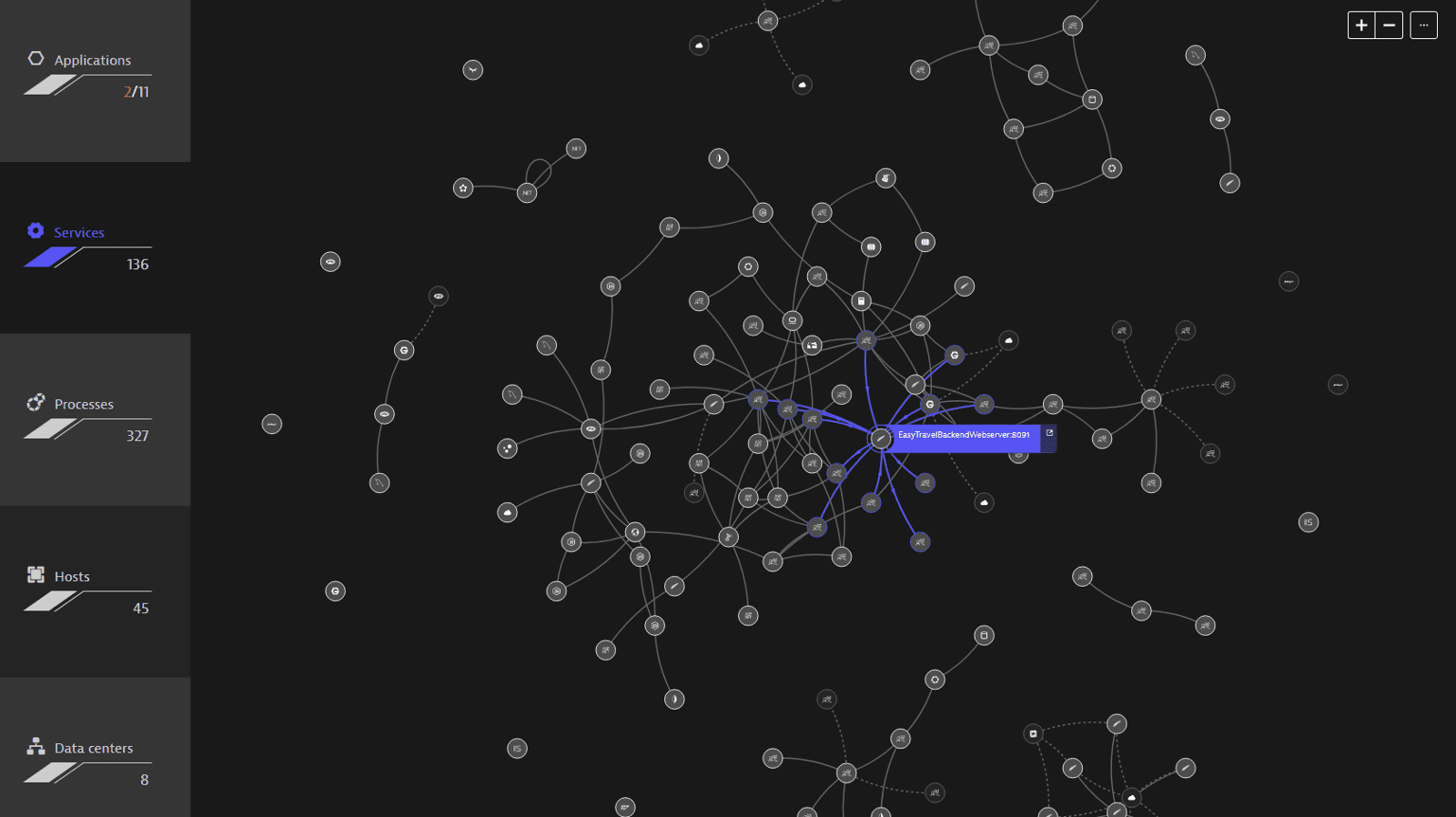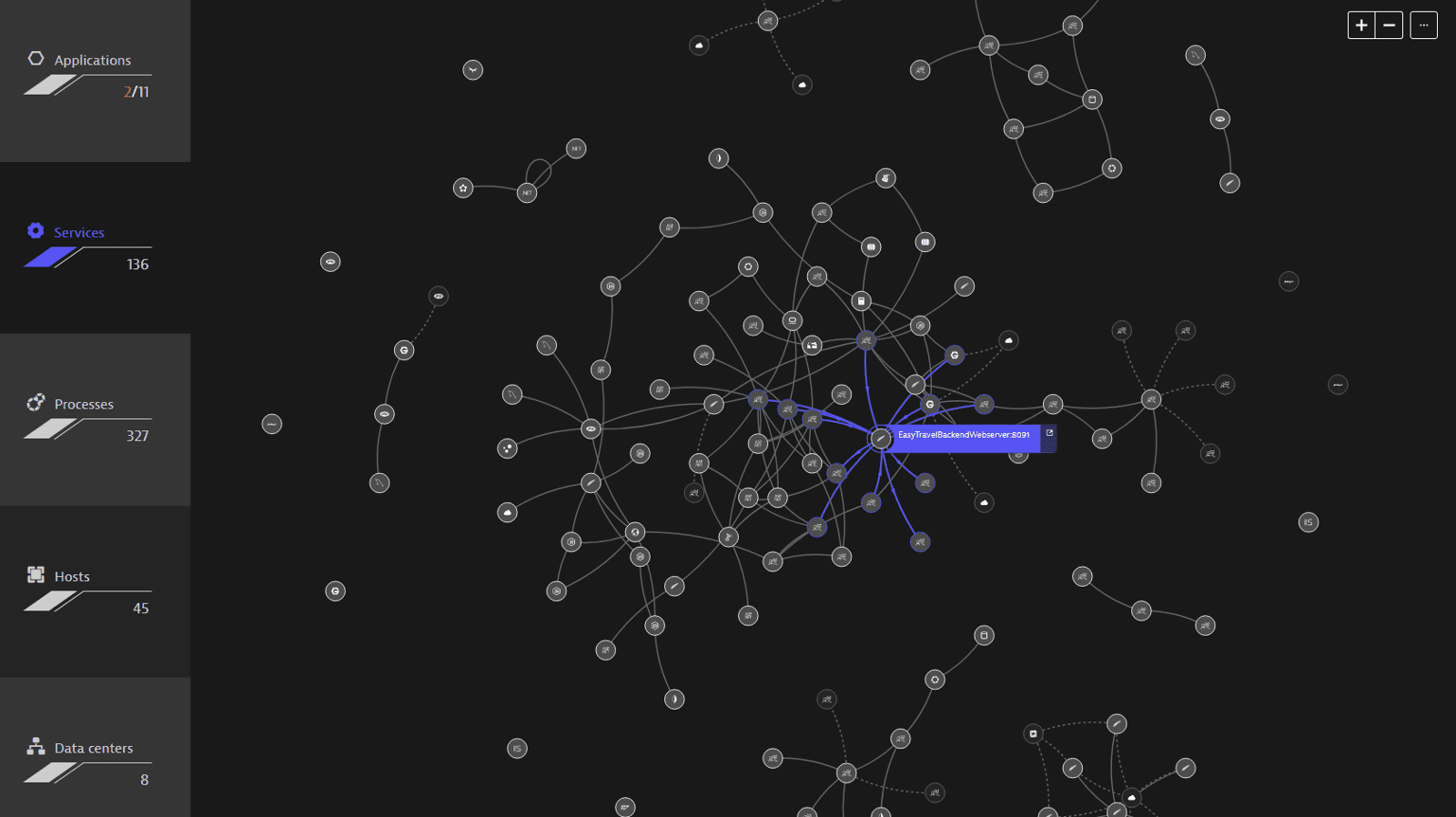 What is Dynatrace Cloud Automation?
---
Dynatrace Cloud Automation provides developers, DevOps and SRE teams with an integrated end to end platform across production and pre-production environments bringing together full lifecycle observability with automated delivery pipelines. This results in shorter innovation cycles, higher quality software and faster time to market. Cloud Automation comes with a fully supported version of Keptn, an open-source initiative, providing you with an enterprise grade control plane for cloud native application lifecycle orchestration. This allows for seamless integration of your DevOps toolchain with Dynatrace's automatic and intelligent platform extending our openness and support for the broader DevOps ecosystem.
Integrate and optimize your DevOps toolchain achieving faster time to value
---
Seamlessly integrate Dynatrace with your existing DevOps tools through the Cloud Automation control plane and automate the orchestration of code delivery, deployment and remediation across the pipeline to achieve faster time-to-value.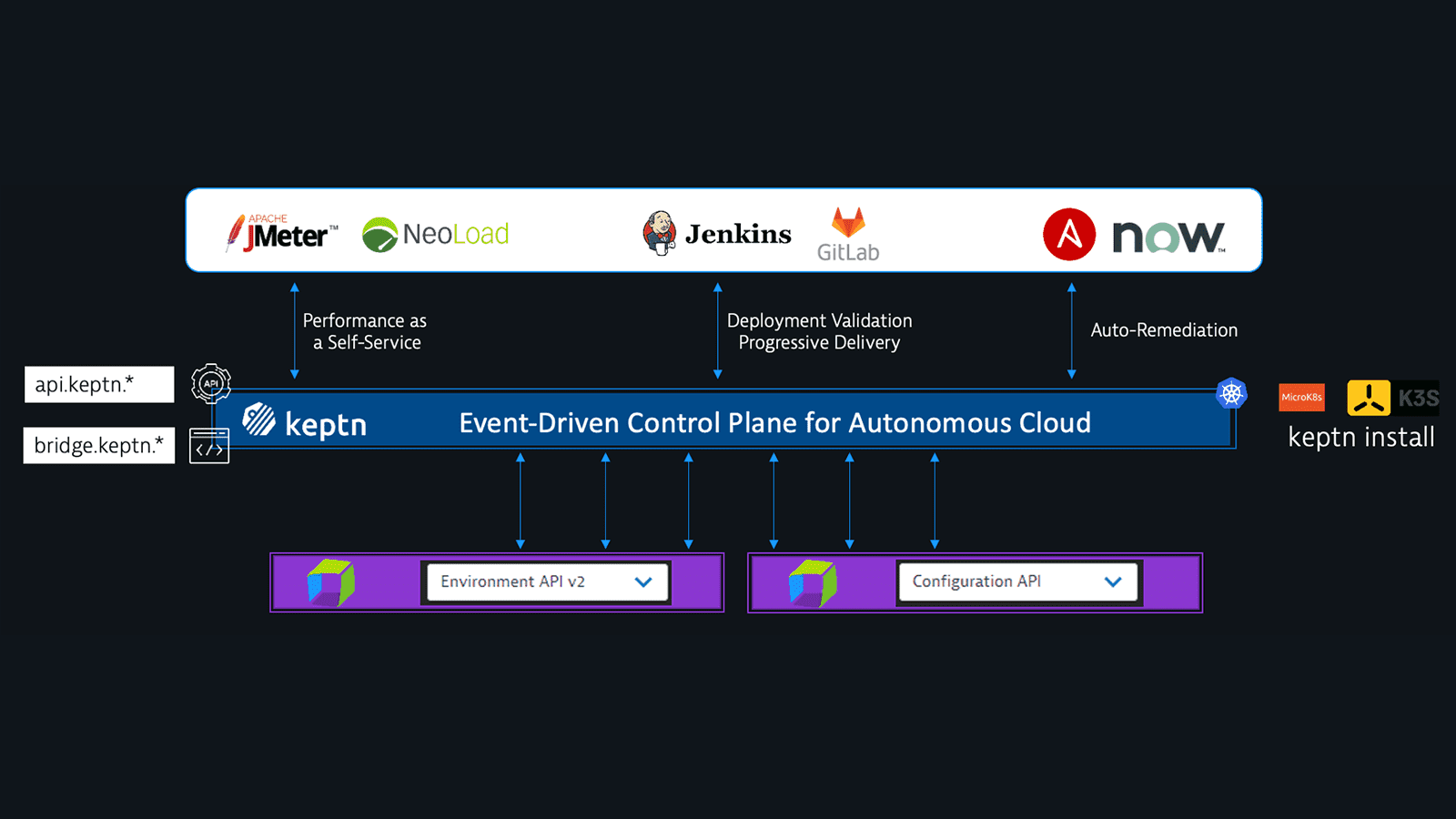 Deliver higher quality releases faster with Automated SLO validation and Quality Gates
---
Dynatrace ensures high-quality code moves through the delivery pipeline with continuous testing of SLOs at every stage of the development lifecycle. Keptn based quality gates automate the manual evaluation of SLIs captured by Dynatrace to ensure SLO violations are caught earlier in the lifecycle before they impact customers. Only when SLOs are met, Keptn triggers delivery to the next stage.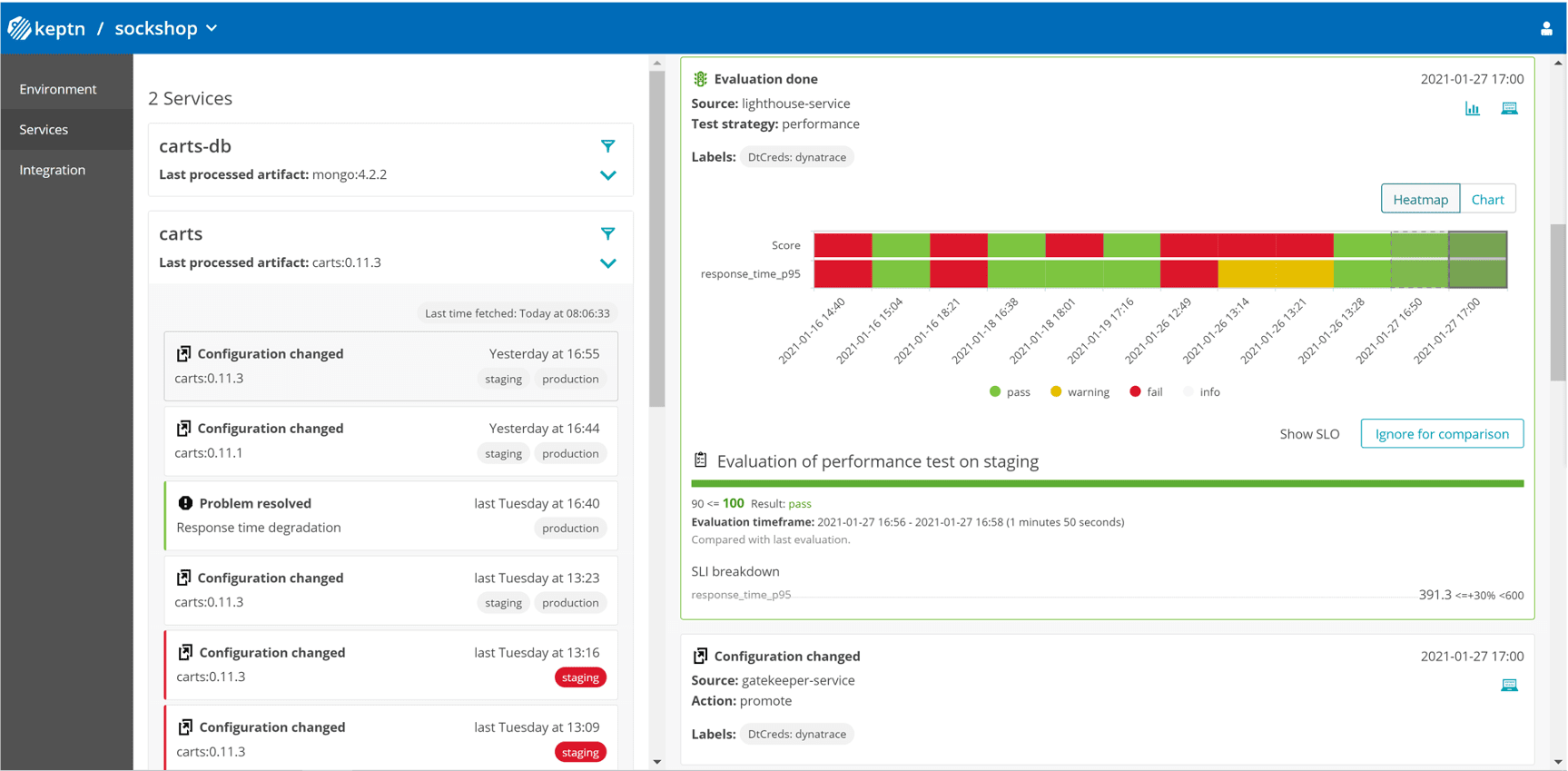 Increase operational efficiency with closed loop remediation
---
Automated remediation such as roll-back of canary or blue/green deployments and toggling of problematic feature flags. Inform the right teams with a single source of truth of problem, impact and root cause, and automatically trigger incident management workflows using integration with ITSM solutions such as ServiceNow or trigger remediation runbooks with tools like Ansible, Chef and Puppet. This forms a continuous loop of remediation, testing and delivery until problems have been fixed.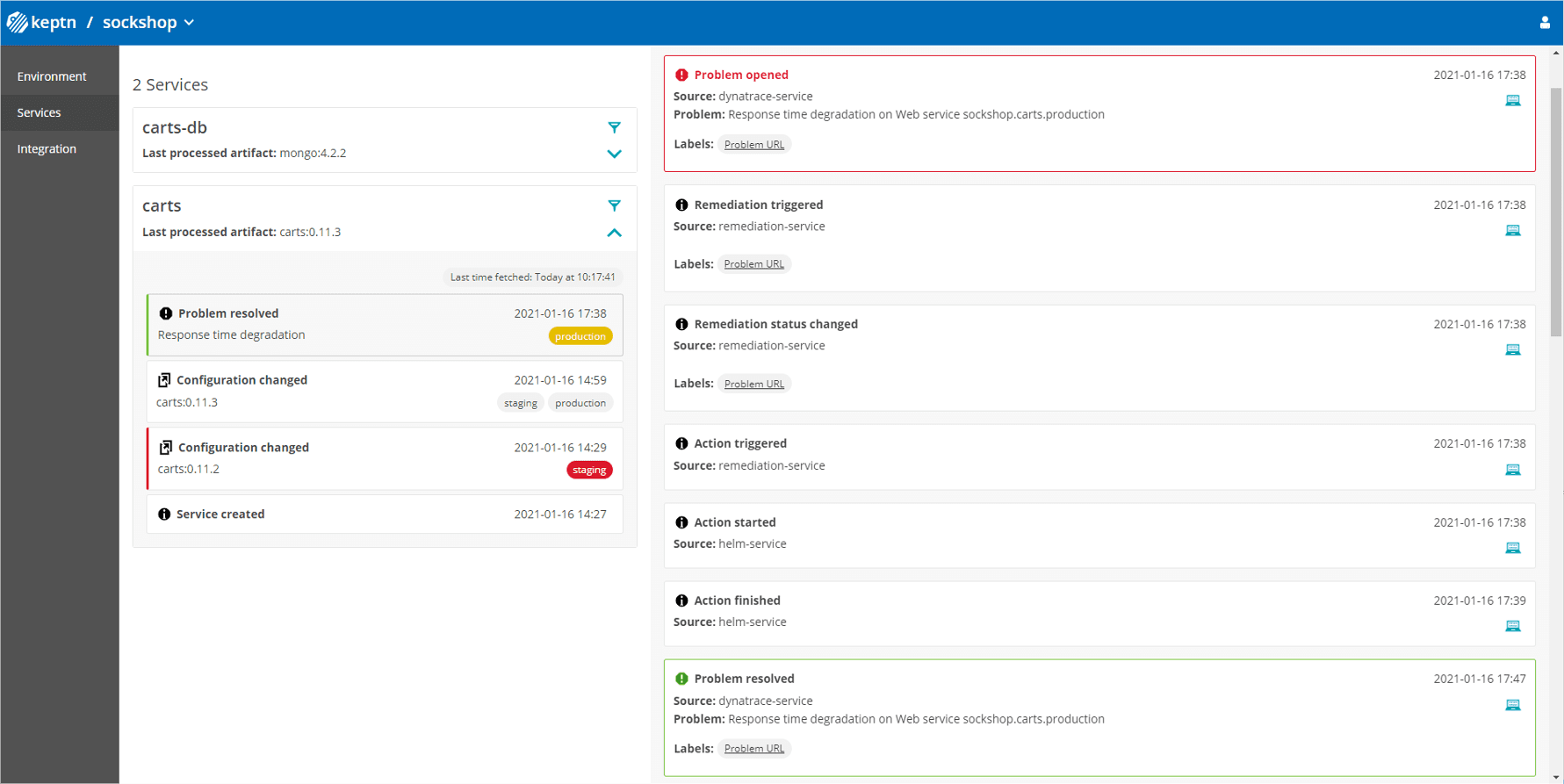 Improve productivity with automated release inventory and version comparison
---
Automatically create an inventory of every release in your pipeline as it's deployed and use the Davis AIOps engine to automatically compare in real-time, the performance and quality of each release version and instantly roll-back to a previous, more stable version as needed.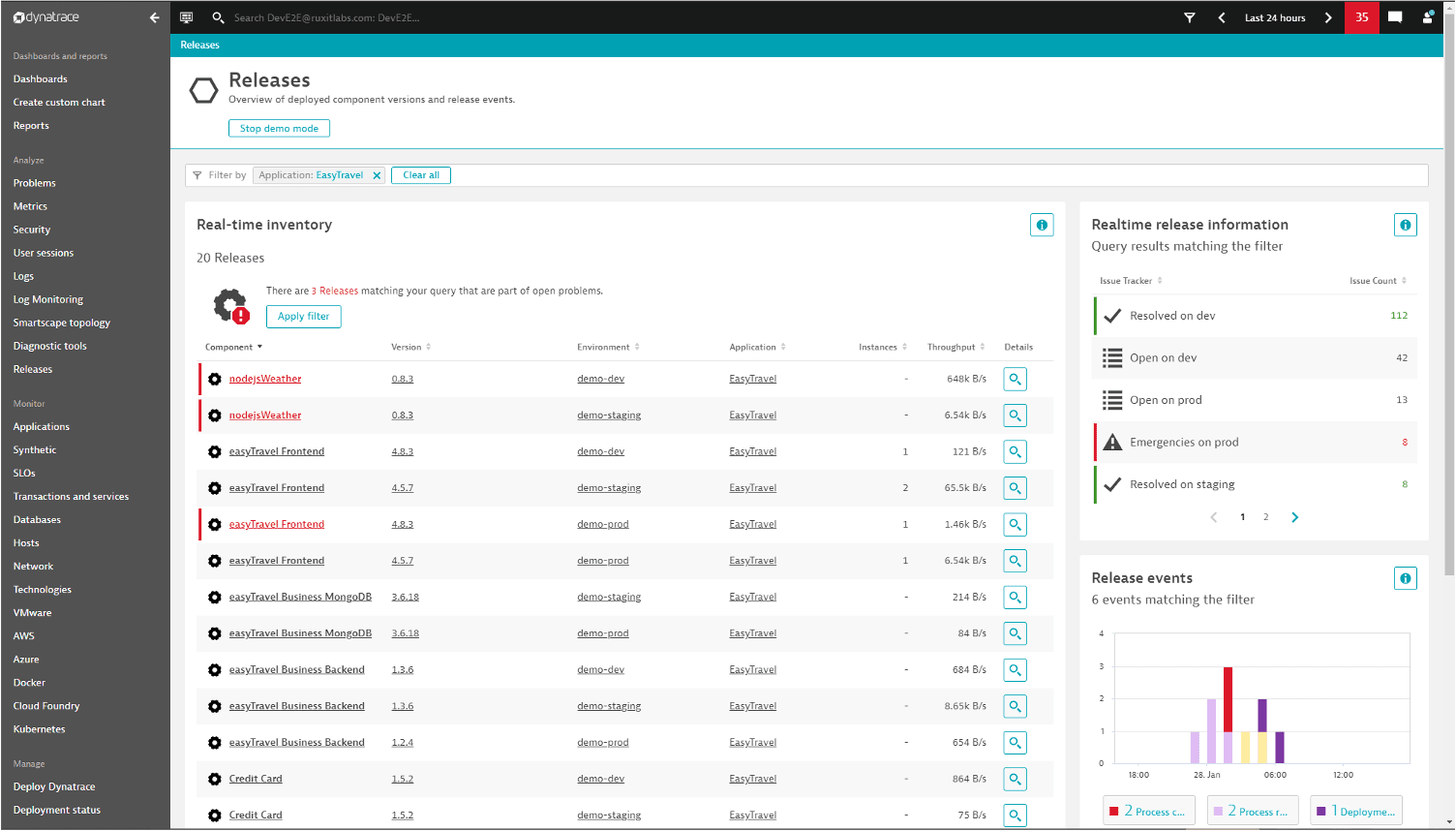 Tap into our ACE Services experts who have implemented Cloud Automation across all industries and verticals
---
Implement DevOps and SRE industry best practices and accelerate adoption
Transform your IT culture with confidence
Tackle sophisticated DevOps use cases in weeks, not months
Keptn
---
Keptn, is an open-source control plane for cloud-native application life-cycle orchestration. It is declarative, extensible and based on GitOps. Developed by Dynatrace and now a CNCF sandbox project, Keptn has been embedded into the Dynatrace platform.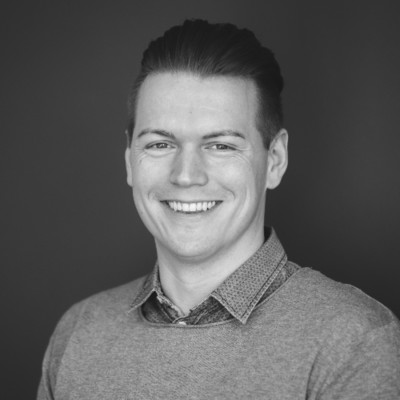 "By providing advanced observability across our DevOps processes and app delivery pipelines, Dynatrace allows us to see the smoke before the fire starts to burn. We can stop bad code from ever reaching production, so it never becomes a problem."
Simon Pilar, Director of IT Service Operations

Cloud Automation resources
---
Start your free trial now
---
Get ready to be amazed in 5 minutes or less