Gartner, Inc., a leading IT research and advisory firm, has ranked Dynatrace as the number one global Application Performance Monitoring (APM) solution provider, once again. This ranking is based on 2016 market share revenue identified in Gartner's report: "Market Share: All Software Markets, Worldwide, 2016" for Performance Analysis: APM in the IT Operations Market.
Here's our interpretation of what this all means for Dynatrace and our customers:
Dynatrace is the stand out market share leader
Thanks to another stellar year, we've seen our revenue rise above USD 400M which makes us nearly double the size of the second largest APM player.
For anyone yet to see the overall result, here's a quick overview of revenue and YoY growth across the industry: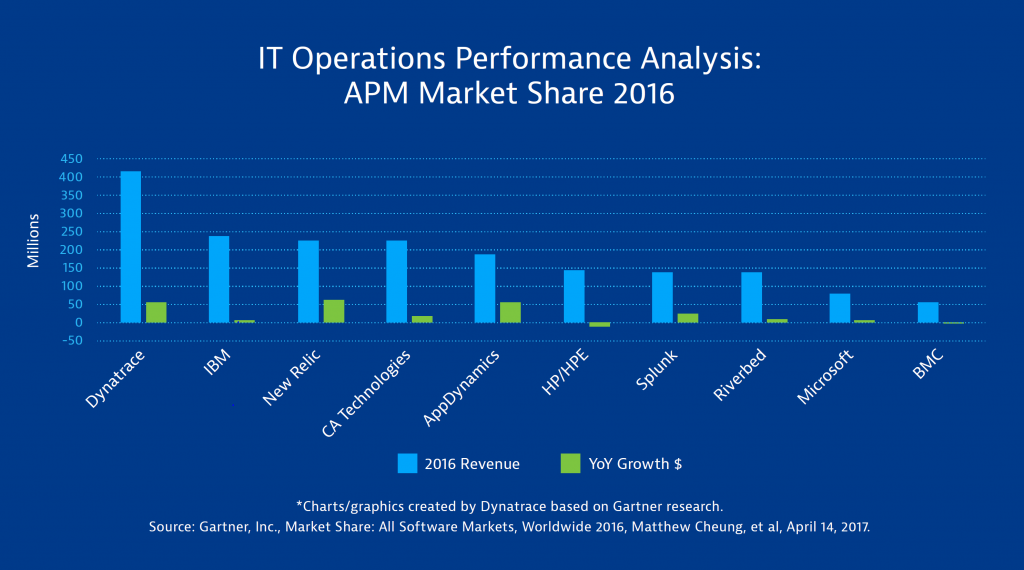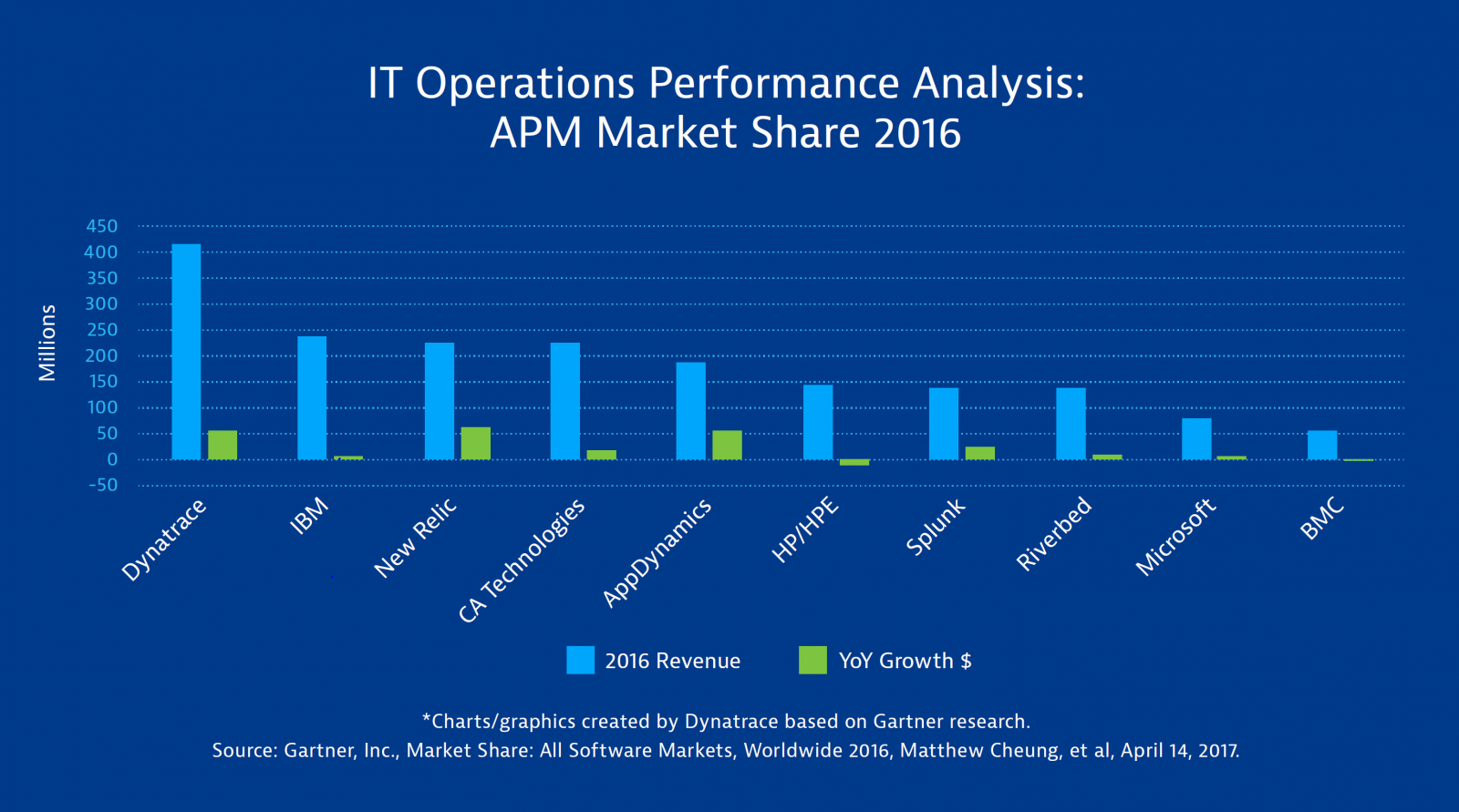 Profitability fuels our R&D and industry firsts
What the market share report doesn't cover is the profitability that fuels our #1 position.
No other APM provider invests more in R&D than us. While our competitors invest heavily in large scale marketing and advertising campaigns, our 500-strong full time technical team is pioneering the most innovative monitoring capabilities on the planet.
Dynatrace is the only APM company that can claim:
#1  A platform powered by AI for the last four years – light years ahead of our competitors who are only just starting to talk about integrating AI capabilities in the near future
#2  A full stack, single agent solution that's fully automated
#3  The industry's first digital virtual assistant – Davis®
#4  The deepest and broadest cloud and technology partnerships – Pivotal, Docker, Red Hat, AWS to name just a few
#5  Full visibility of every single user, across every application, anywhere in the digital ecosystem.
An agile business model fit for the future
Importantly, under private equity, we've thrived with an EBIDTA of 30% or USD 120M in profit.
This sustainable revenue means we can invest heavily in R&D, which in turn allows us to continually redefine our platform so that it's ready for the future challenges and complexities our customers face.
The world's leaders choose Dynatrace.
We ran some numbers recently and we're proud to say that: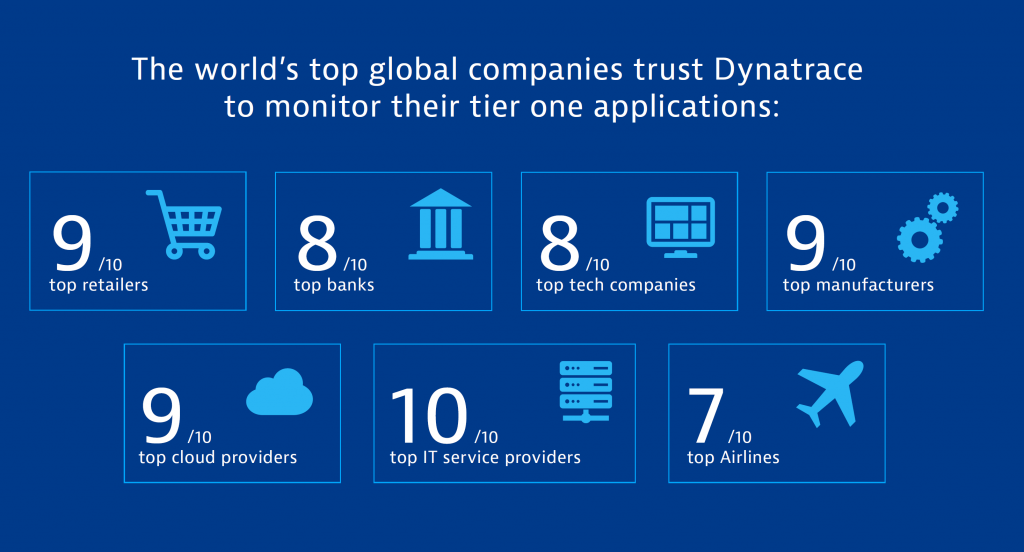 Thank you
A big thank you to all our loyal customers who choose Dynatrace for its ability to continually lead and innovate the APM space. We celebrate this win with you.