Traditionally, it's critical for Dev and Ops teams to be able to quickly discover and remediate application performance and customer-facing issues. On the other side of the organization, application owners have hired teams of analysts to dig through web analytics tools to gain insights into the customer experience.
But never have these two siloed teams been able to tie together their application performance and user experience to business metrics such as revenue, conversion rates, and customer segmentation. This is required to assess, understand, and remediate the impact of back-end and front-end issues on key business goals, especially in real time.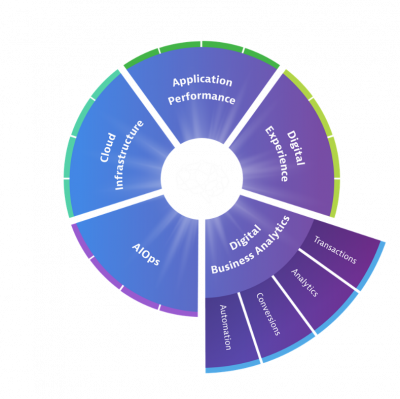 Welcome to Dynatrace Digital Business Analytics
Dynatrace recently announced the addition of the Business Analytics capability to our Software Intelligence platform so our customers can not only detect business anomalies in real time, but also get precise AI-powered answers to questions impacting business outcomes like:
What is the impact of issues on my highest value customer segments?
Are new releases and features driving expected business results like revenue or retention?
What is the root cause of unexpected bottlenecks in my conversion funnel?
Get precise answers to improve revenue and customer experience
What does this mean and how can you unlock Digital Business Analytics?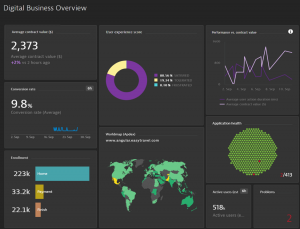 Powered by our explainable AI engine Davis®, Digital Business Analytics ties together application performance and user experience data already flowing through our platform, with business metrics like revenue, orders, feature adoption, churn, and conversion. This enables application owners to see exactly what they need to make better business decisions and empowers DevOps teams to work more closely with their business partners by aligning BizDevOps teams through sharing and decisioning on the same business KPIs.
And while it sounds like this process would take a significant amount of time, it doesn't have to.
With Digital Business Analytics, customers are already delivering tangible business results and pioneering digital transformation across various industries and organization sizes.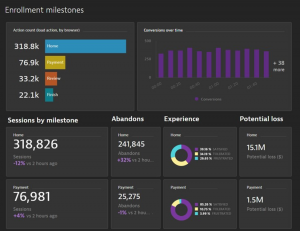 Digital Business Analytics in action
Dynatrace customers love the power of being able to proactively identify and remediate issues, and Digital Business Analytics is no exception. And with this addition to the platform, our customers are seeing new opportunities and taking their solutions to the next level. For example:
Segmenting business health across brands and customers
For organizations with multiple brands, retail locations, or customer loyalty tiers, Digital Business Analytics is being used to gain a deep understanding of the overall health of the business down to smaller segments of business units or customer cohorts.
With Digital Business Analytics, business and application owners can see:
If promotions are achieving average order volume goals
If customers in a certain country are having issues transacting
If certain features of a mobile application are causing an increase in call center volume
Optimizing conversion funnels from product selection through check-out
Understanding that your customers are abandoning is one thing. Understanding exactly who is leaving, where they left, combined with the precise root cause to determine why someone abandoned is what truly drives improved business results.
Being able to accomplish this in real time enables you to not only resolve issues before they impact revenue and other business goals but also creates opportunities to create personalized campaigns to provide discount codes to the exact users that experienced a particular issue, directly reducing churn and increasing customer loyalty.
Validating that new releases meet business objectives
Business leaders and application owners are not the only ones who care about contributing to key business metrics. Development teams also need to ensure that the code being released is achieving the goals their business counterparts care about most. A new version of a mobile or web application may not necessarily have errors, yet could still see a reduction in key user actions, features adopted, or revenue. Having the business metrics directly tied to a release helps teams confidently and quickly make decisions whether to rollback or not, as well as report out how their releases contributed to strategic business goals.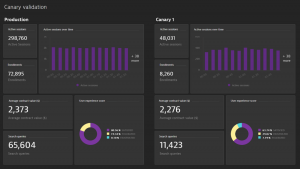 How do I get started?
If you're already a Dynatrace customer, reach out to your Dynatrace ONE team in-product, and ask how you can take advantage of Digital Business Analytics.
And if you have not seen the power and simplicity of Dynatrace for yourself yet, download our Free Trial and take it for a spin. We promise you won't be disappointed.
This is just part one of a three-part series about the launch of Digital Business Analytics. In part two, you'll learn more about the technical capabilities that make this work and in part three we'll go through how to automate and scale Digital Business Analytics.