The provider of 15 offsite airport parking lots uses IT automation, AIOps, and observability not only to manage its infrastructure, but to develop revenue-generating services.
Anyone who has parked in an offsite airport lot could be forgiven for believing it's nothing more than a place to park while on a trip. But in fact, offsite parking is fueled by plenty of IT automation in the background.
Indeed, for Park 'N Fly, which operates 15 offsite airport parking lots in the U.S., positive customer experience via technology is the backbone of the business.
Park 'N Fly has created a series of software-based services to enhance customer experience while patrons park. Services include pet boarding, vehicle detailing, customer kiosks for self-service, and shuttle rides. Underlying many of these services is IT automation and observability.
"We pride ourselves on customer care and clean, safe facilities," says Ken Schirrmacher, chief technology officer at Park 'N Fly, during a webinar on the role of IT automation, AIOps, and observability at the company.
AIOps and observability for infrastructure management
But Park 'N Fly's services require software intelligence at every layer of the IT stack. Ultimately, this IT automation helps organizations garner real-time data for precise troubleshooting, robust application performance, and solid customer experience.
Accordingly, for organizations developing and managing applications in the cloud, AIOps (AI for IT operations) has become a key tool to understand application performance problems, cybersecurity threats, and more.
This kind of IT automation "ingests data from every layer in the stack — from the infrastructure layer to the application layer and even user experience data," says Bipin Singh, director of product marketing at Dynatrace. "Then, the platform builds relationships … [to provide] precise answers and predictive insights."
These data insights became critical for Park 'N Fly as it moved infrastructure to the cloud; IT resources became more dynamic and less visible. IT teams need to address such infrastructure blind spots with modern observability.
After moving to Microsoft Azure for many of its production-stage applications, Park 'N Fly's IT teams experienced blind spots.
"We had lost some of the visibility [in moving to the cloud]," Schirrmacher recalls. "It's not easy to see what's going on within your environment." But now that it introduced modern observability, "visibility is even better than what [we] had [on premises]."
Previously, Park 'N Fly had to manually troubleshoot. Several team members had to pore through logs, metrics, and other data to identify issues. "We would gather in a war room and start looking for the root cause and start digging through the data," Schirrmacher says. "It's all a manual effort by your whole team."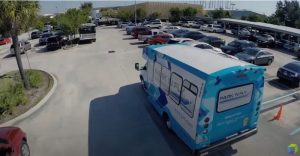 Today, Park 'N Fly can automate these efforts.
"Now … it's all automated," Schirrmacher says. The platform "has already identified your root cause, your smoking gun. It's just your responsibility to understand what the problem was to remedy that issue."
Today, Schirrmacher says, IT teams use the IT automation in the Dynatrace platform to detect patterns of performance issues, then take action.
"If a node is encountering performance-level issues, Davis [the Dynatrace AI engine] will pinpoint them," Schirrmacher says.
The platform might identify, for example, that a SQL database "leverages [a particular] node when we do our Tlog [transaction log] backups," he says. "We are going to pull this server out of our load-balancer pool while Tlog subset jobs are running. And once those finish, we are going to throw it back in the pool. And then we never see these issues manifest again. This allows us to manipulate our environment," he says.
IT automation speeds code development
Ultimately, better infrastructure management enables organizations like Park 'N Fly to innovate through software.
To do so, organizations often succumb to a "hamster wheel" of having to release code more quickly to innovate effectively. Unsurprisingly, 92% of respondents to a Sourcegraph survey say the pressure to release software faster has increased over the past 10 years. Accelerating the pace of development compromises software quality, introduces security risks, and threatens customer experience.
To combat the downsides of accelerated code development, Park 'N Fly uses Dynatrace observability to keep pace with accelerated release cycles without compromising code quality. "It's all part of a continuous deployment architecture," Schirrmacher says. "We want to make sure we are evolving our code and fixing issues."
Park 'N Fly turned to Dynatrace's observability platform and AIOps to accelerate this code development and continuously monitor infrastructure. As a result, Park 'N Fly increased productivity among digital teams by 43% and increased innovation by 29%. That's because IT automation can relieve humans from manual, tedious tasks, yielding faster and more precise answers.
Ultimately, Schirrmacher views IT automation as a means to supplement IT staff and lay the foundation for more strategic work.
"To me, AIOps is like having your DevOps people in more automated fashion," Schirrmacher says. Teams can make more intelligent decisions on what an app is doing or how it's performing without the overhead of having a person there."
IT automation and observability drive strategic teams
Building IT automation into DevOps processes and infrastructure management has enabled IT teams to become proactive and align with the business on strategic goals.
"Before I got here, we had a lot of fire-fighting duties, and the level of business-IT collaboration [was low]," Schirrmacher recalls. After implementing Dynatrace's observability platform, though, the C suite has gained confidence in its IT teams to fix problems efficiently.
"You're going to be able to resolve the issues. You can create a punch list, you can create action items, and … start evolving your infrastructure," Schirrmacher adds.
Ultimately, software intelligence enabled operations and development teams to cross from fire-fighting and tactical work to become strategic and revenue-generating. Park 'N Fly's IT department has thus "earned the right" to become more innovative, Schirrmacher says, by first demonstrating competence in managing its infrastructure.
"How do I convince a company who primarily does parking to not only build an AI platform … but also to build a kiosk system?" Schirrmacher asks rhetorically. "You have to be able to demonstrate that you can do [the foundational IT] stuff proficiently."
For more information on how IT automation, AIOps, and observability helped Park 'N Fly improve its customer experience, view the webinar.