In December, Gartner released its Magic Quadrant report for Application Performance Monitoring and as a Marketer, you probably didn't hear about it. If you care at all about maintaining or measuring your customer experiences, it's high time this report got some love outside of its traditional IT-based readership.
Who is Gartner?
Let's start at the top. Gartner is an analyst firm fairly well respected within enterprise IT. Our friends in IT who are looking to validate a large or transformational purchase, look to Gartner for feedback, approvals, survey data and referenceable connections to companies who have already gone through the same process successfully.

What is APM?
Application Performance Monitoring is essentially the instrumentation of your applications with a tool that collects application health information. Picture Google Analytics, but instead of just reporting on page visits, APM reports on users, server utilization, network latency, database use, and so on. It's measuring the performance of alllll (extra l's cause its lots of stuff) the supporting hardware and software needed to deliver an application to its users. You'll see the term monitoring and management used almost interchangeably like "Application Performance Management" vs. "Application Performance Monitoring" but for the purposes of this explanation, don't worry about that.
To help visualize the differences, here is a comparison showing APM vs. Google Analytics;
Both Google Analytics and APM platforms like the one from Dynatrace gather data from a simple line of javascript that you insert on the app you want monitored
Both Google Analytics and APM platforms monitor mobile devices
APM solutions allow you to run synthetic or simulated test to mimic user testing
APM solutions allow you to gather data at every supporting point of the application infrastructure.
The way they configure, process, and report is pretty much the same. Having options 3 and 4 is critically different for testing, understanding user experience, being able to hand off issues to IT for troubleshooting, page optimization and the list goes on.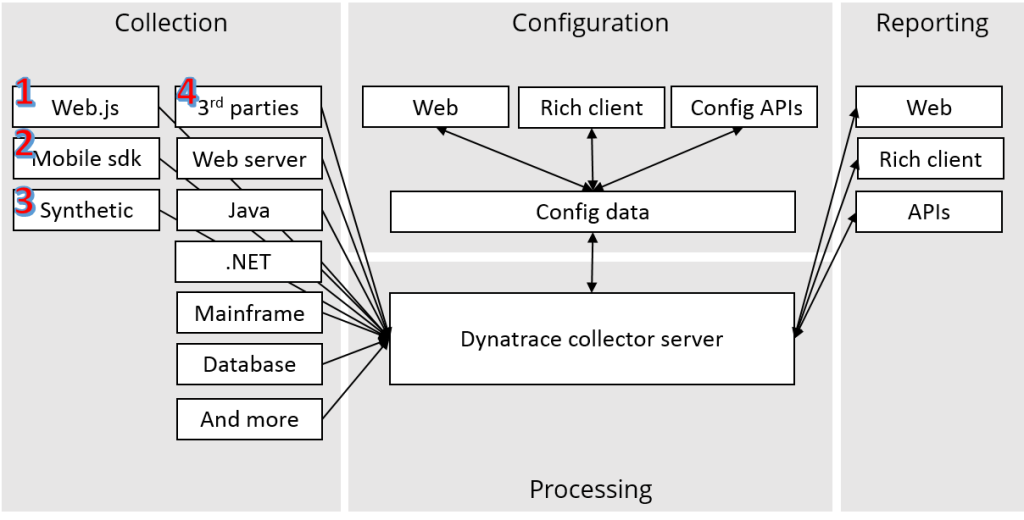 A little more on Gartner and APM
Gartner defines APM as having five dimensions of functionality (seen below). Of which, they ask all the APM vendors to fill out an extensive questionnaire and compile references to validate them.
Gartner's five dimensions of APM functionality are:
Application topology discovery and visualization
User-defined transaction profiling
Application component deep dive
IT operations analytics (ITOA)
These five dimensions essentially allow IT Operations, Development and Testing groups to get all the visibility they need into their infrastructure to take actions on issues as they effect end users. (If you haven't fallen asleep yet and want a more detailed explanation, head over here.) This model is analogous to the Forrester Digital Experience Platform Architecture some of you might be more familiar with. The same way many of us use Google Analytics, Adobe Marketing Cloud, Hybris or Sitecore to make sure our content/products are delivered to our visitors the best way possible, IT groups use APM to deliver the best experiences possible from their perspective.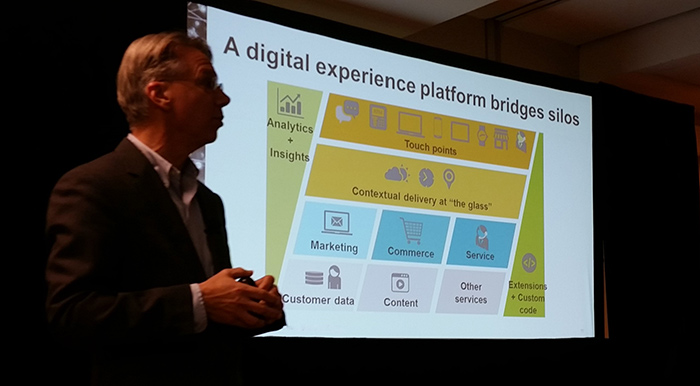 How you can use APM as a Digital Marketer
APM is evolving to fill a gap. And it just so happens, the same gap exists in Digital Experience Platforms. IT and business groups (marketing included) suck at communicating and sharing data about their customers.
Most folks try to fill this gap by piecing together several different dashboarding and analytics products. Everyone wants to achieve "digital transformation" and to deliver engaging/trusting/lasting customer experiences. Unfortunately however, this technique results in:
Retroactive reporting 😞
Trend & problem identification without actionable details 😞
Inaccurate decision making with either qualitative OR quantitative user data 😞
And, still often results in reporting silos which doesn't help the IT-business collaboration suckiness problem. 😞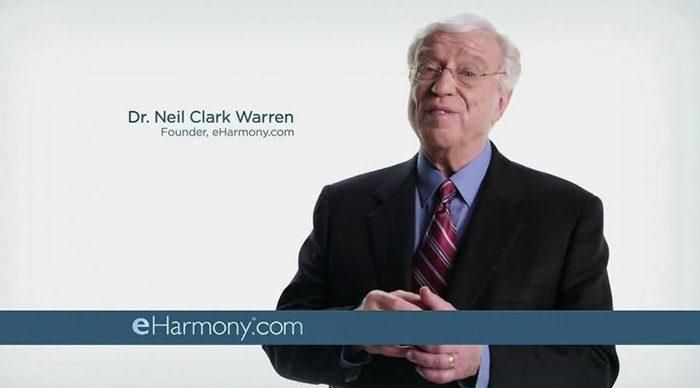 You should be able to do ALL of these things in lock-step with IT:
Event readiness testing – simulated user tests (called synthetic testing among IT folks) to make sure your designs, social plugins, etc all work properly. You can also test to make sure these items work at scale and on the devices and geographies you care about most.
Next level A/B testing – remember that things like response time, device or browser compatibility and 3rd party plugins all have real user effects. Take these variables into account.
SEO – creating better search bot experiences to increase rankings
Choosing your CMS – benchmark different content management systems against one another from a performance perspective. If you make a Cloud based purchase, negotiate a performance SLA (service level agreement) into your contract.
Whenever you spot a trend, see a complaint on Twitter, or get a customer service call you should always be able to tie that back to the individual digital touchpoint causing that effect. When you take this approach, you will always have the context needed to work with IT.
Summary
I hope you found this intro to APM useful. Yell at me in the comments if you need clarity in any certain area or if you have a disagreement. If you'd like to take further interest, reach out to your IT or Operations Manager and ask them how they are measuring application performance. If they answer in terms you don't understand, you know what you need to do. Here is the link to that Gartner APM Magic Quadrant one last time.