Founded in Linz, Austria, Dynatrace now has more than 50 offices around the world and is continuing to grow. With this growth, a new global R&D headquarters was opened in Linz in late 2019. Now the company expansion continues as Dynatrace opens another Software Development Lab in Vienna.
By December this year, an office for up to 120 software developers will be built covering approximately 1,800 square meters in a central Vienna location. Whilst waiting for the opening of the new Lab, the Vienna team have moved into a co-working space in the same building.
Expanding to Vienna underpins the importance of having Austria as the centre of global product development for Dynatrace, as well as marking a milestone in our growth as a company and our product path.
Reflecting on the announcement, CTO and Founder of Dynatrace, Bernd Greifeneder said, "We are an Austrian success story and a Unicorn that has grown from a start-up to one of the fastest-growing cloud software companies in the world. Although we already employ 2,200 people worldwide and count more than 70 of the Fortune 100 companies among our customers, we have retained the start-up vibe and promote a culture of innovation, autonomy and collaboration in our labs".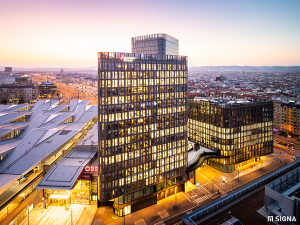 Our R&D team in Vienna will be utilizing the new lab to focus specifically on Extensibility, as the Dynatrace Platform is to grow into an ecosystem. Through the work done in the Lab, in the future, the aim is to have every customer able to build their own apps on Dynatrace and the individual extensibility of the platform will enable an even more targeted use of existing data in companies.
At the moment, the team in Vienna is focusing on recruitment, with the aim of hiring the most highly qualified employees from around the world. They are confident to succeed, by offering a unique combination to technology experts from around the world. Dynatrace is 3-in-1: at its very heart a startup that is internationally successful and relevant and offers all the advantages of Austria as one of the most livable business-locations in the world. For 10 years in a row, Vienna has been named the most livable city in the world and Dynatrace wants to be the best Tech-employer in town.
If you'd like to find out more about our Vienna team, meet them virtually through our video. And, if you're interested in joining the team check out our latest job openings here.