PM2 is a popular watchdog/service manager for Node.js applications. Beginning with Dynatrace Ruxit Agent v1.77, Dynatrace Ruxit offers PM2 support for the monitoring of PM2 managed processes.
For more details on what PM2 provides, have a look at the PM2 GitHub repository.
You can start any Node.js application with PM2 and check its status: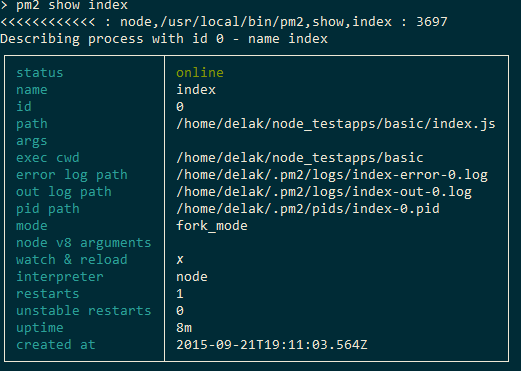 PM2 starts the index.js application. Here is the corresponding Dynatrace Ruxit Process page showing the monitored metrics for this process: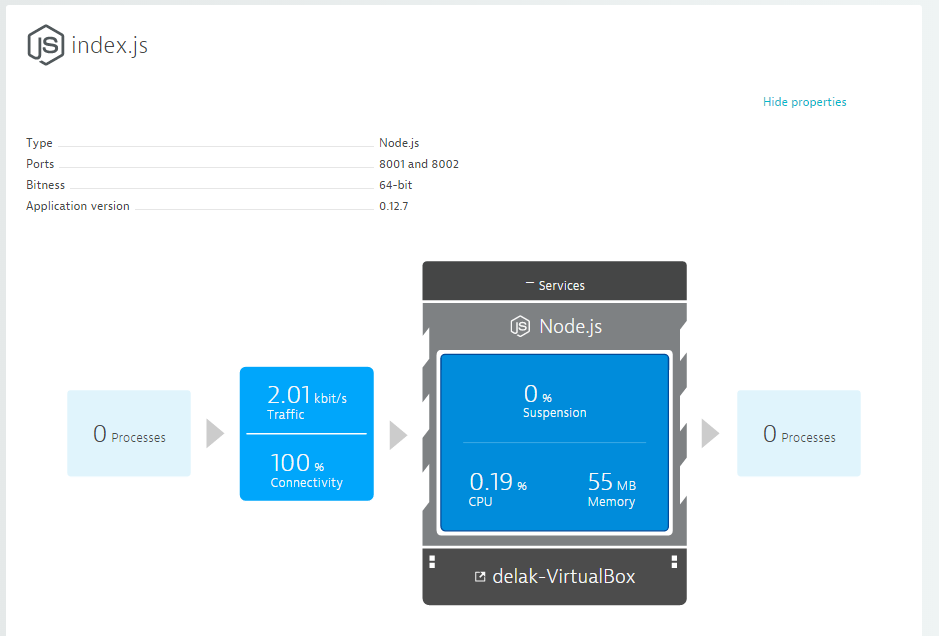 But Dynatrace Ruxit can do more. If you define an application name in a package.json file, Dynatrace Ruxit will display the provided name.