Network Traffic Monitoring Tools
Gain important network metrics with Network Traffic Monitoring Tools
Network administrators have long had available to them network traffic monitoring tools that provide visibility into network traffic volume, speed, and error rates. But connecting this traffic profile data to the things that matter most to the business – business transaction performance and user experience – has usually come down to conjecture and educated guesswork. With Dynatrace Data Center Real-User Monitoring (DCRUM), that's all changed. Dynatrace DCRUM is an integrated suite of application-aware network traffic monitor tools that make crystal clear not only how your network is performing, but also how that performance is impacting enterprise application performance and end user experience – all through a single pane of glass.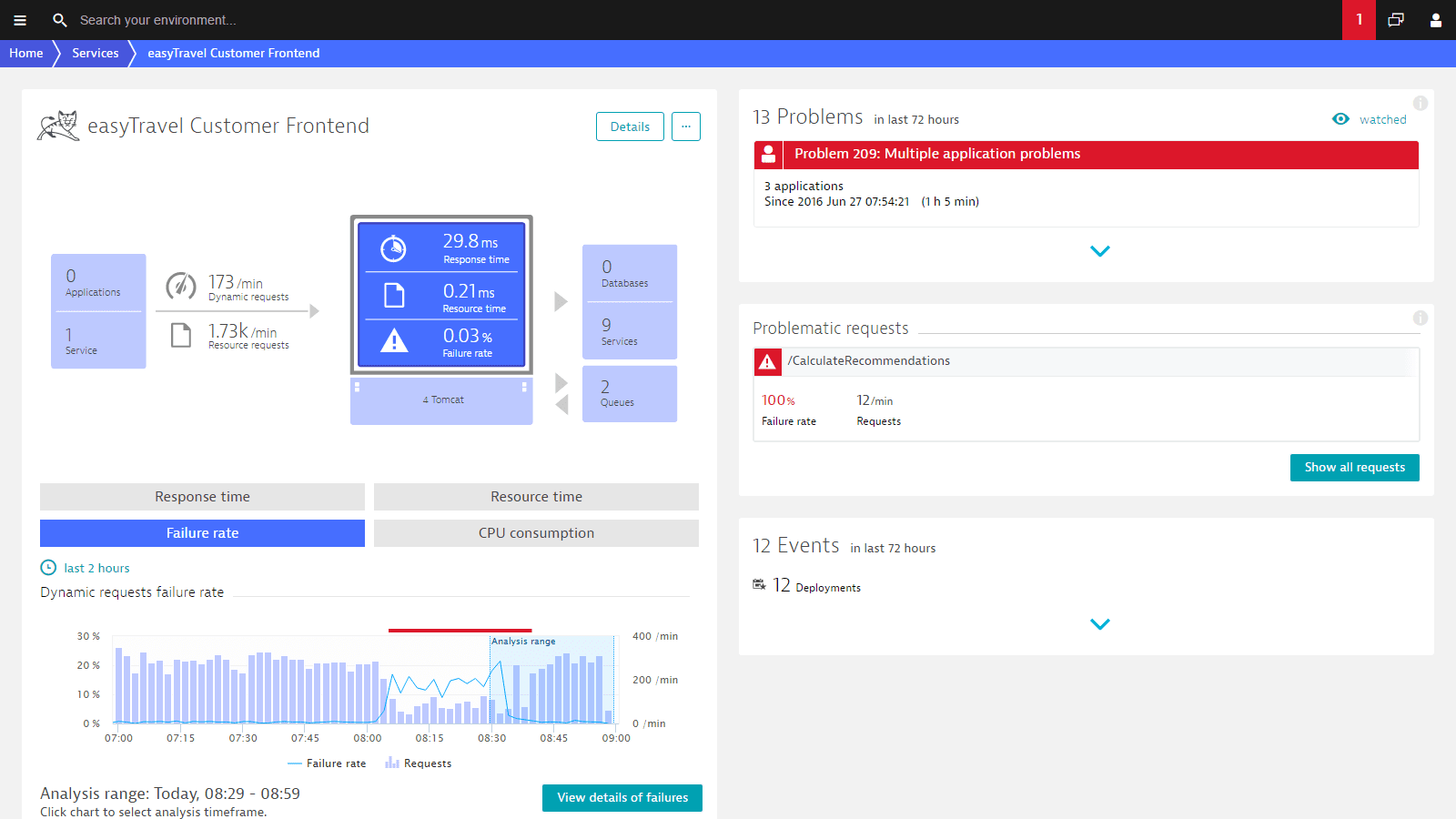 Network Traffic Monitoring Tools that Monitor What Matters Most
Dynatrace DCRUM is a non-intrusive data center monitoring solution that passively monitors 100% of network traffic across all physical and virtualized network segments. DCRUM network traffic monitoring software not only delivers real-time insight into traditional network performance metrics like bandwidth usage, throughput, RTT, and error rates, it also supports retrospective deep packet analysis to reveal the business context and user context of every network transmission. With Dynatrace network traffic monitoring tools you can uncover exactly how network performance issues impact the performance of specific enterprise applications; and exactly how network issues impact user groups and even individual users.
The Dynatrace DCRUM network traffic monitoring tool suite offers solutions for application-aware network performance monitoring for a wide variety of modern enterprise technologies including SAP, Oracle, Citrix, VOIP, HTTP/SOAP/XML web services, and more.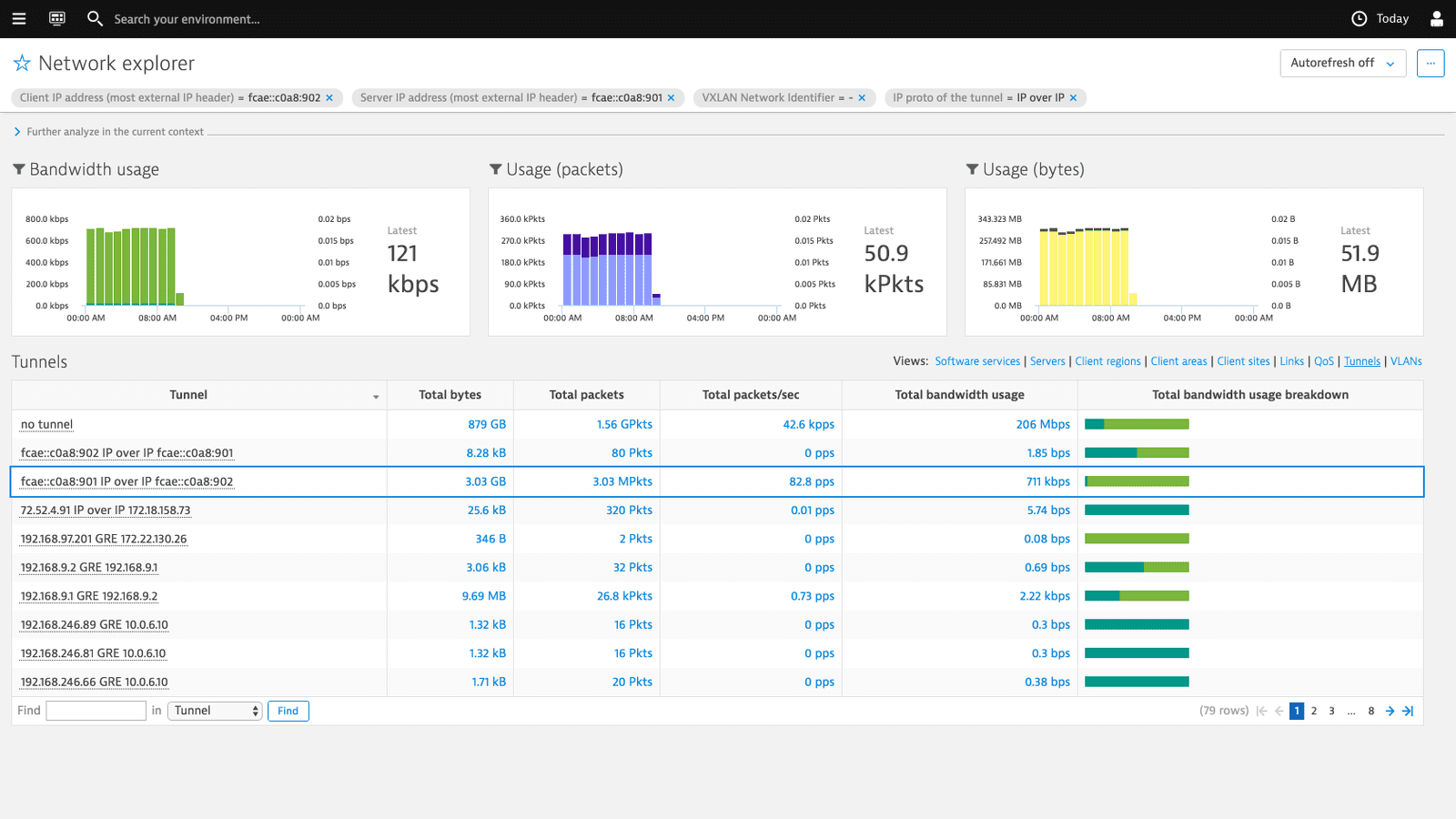 Benefits of Dynatrace Network Traffic Monitoring Tools
By using Dynatrace network traffic monitoring tools in your enterprise data center you can:
Isolate fault domains and accelerate troubleshooting for enterprise applications, even in the most complex multi-tier and virtualized environments.
Leverage intelligent baselining, trend analysis, and alerting functionality to anticipate and mitigate problems before they impact users.
Ensure that you meet SLAs for your internal customers.
Improve user experience with enterprise applications, thereby increasing application adoption and boosting workforce productivity.
Optimize network resource utilization and capacity planning, thereby reducing capital costs.
Pair Dynatrace DCRUM network monitor technology with Dynatrace synthetic network performance testing tools to ensure that new or improved enterprise applications are truly ready for roll-out.
You may also be interested in…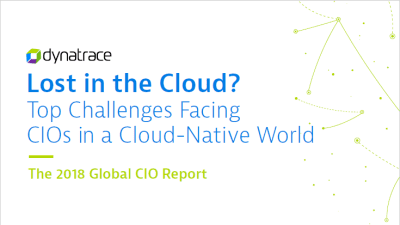 Top challenges facing CIOs in a cloud-native world
Based on a global survey of 800 CIOs, this report takes a closer look at the challenges that organizations face in overcoming the hyper-complexity of modern, cloud-centric ecosystems.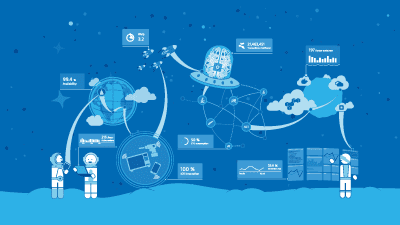 Global Digital Performance & Transformation Audit
In an independent study involving more than 1,200 global IT and business professionals, Dynatrace reveals that it's commonplace for organizations to encounter customer and revenue-impacting performance problems every five days.
Read the Global Digital Performance & Transformation Audit here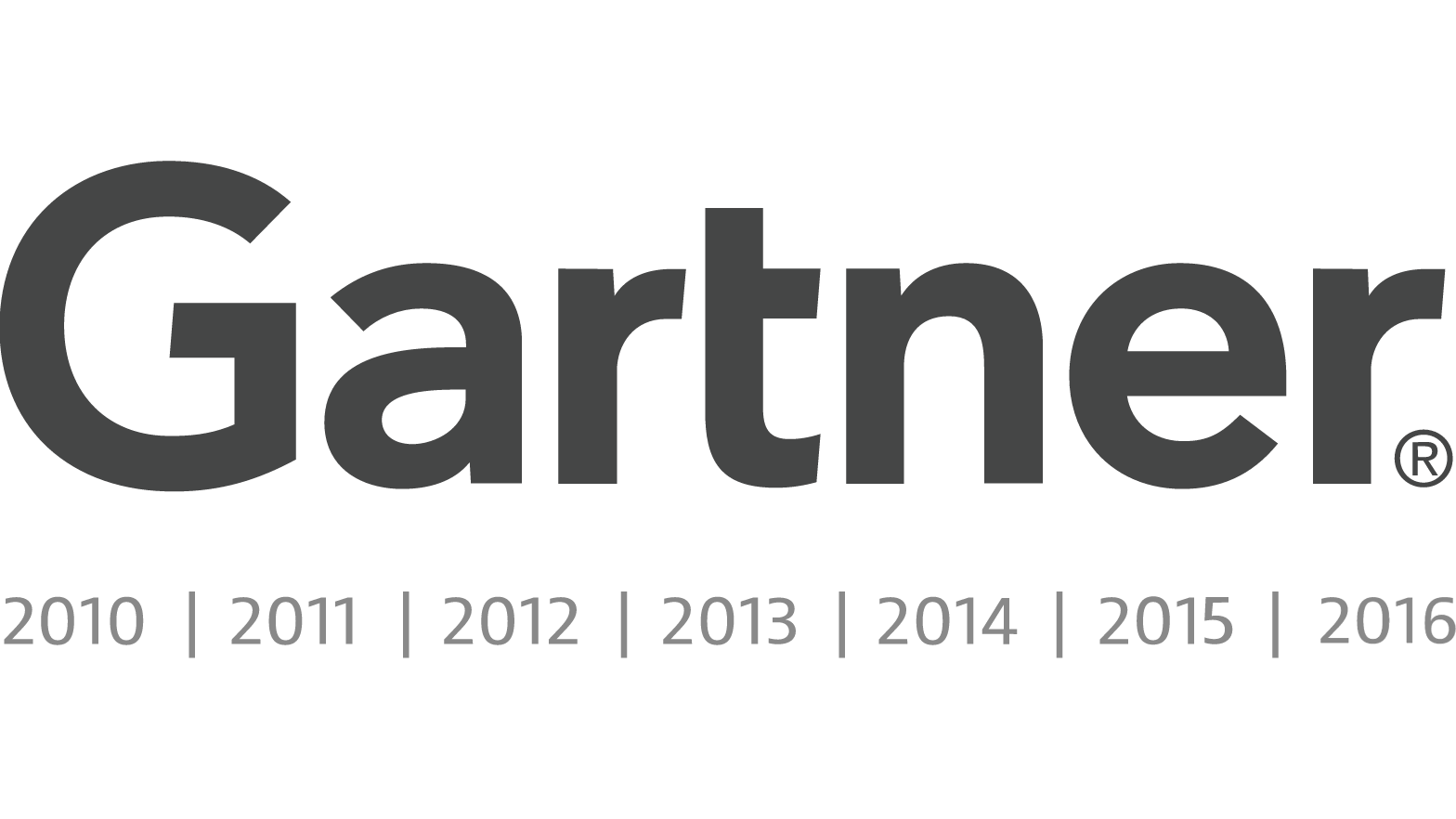 Named a Leader in the Gartner Magic Quadrant for APM 7 years in a row
It's our dedication to innovation and ability to see the market expanding beyond APM and into the modern era of "digital performance management" that earns us a top spot year after year.
Start your 15-day free Dynatrace trial today!