Continuous digital performance management for SAP Hybris
Digital experiences are key revenue drivers, especially in e-commerce. To keep up with the demands of today's business, Dynatrace and SAP Hybris enable you to enhance digital experiences, accelerate innovation and modernize operations.
Delivering digital customer experience requires a modern approach
Dynatrace gives you the ability to see applications the way your customers do to give you a competitive edge in today's market. With the challenges of the omni-channel customer experience, there is a need for a user-centric approach to monitor, analyze and optimize customer experience with an enhanced 360-degree view of every single user journey.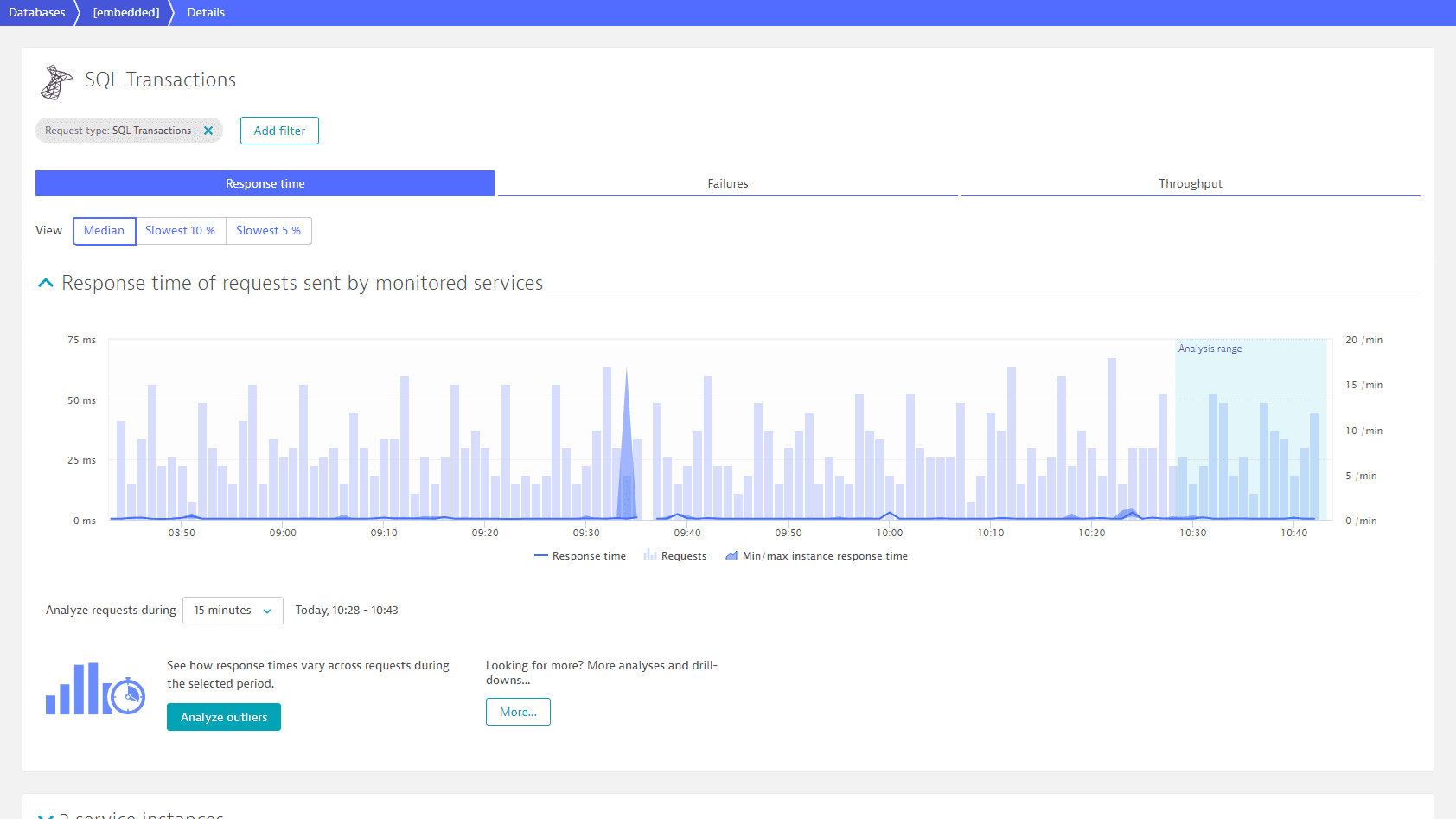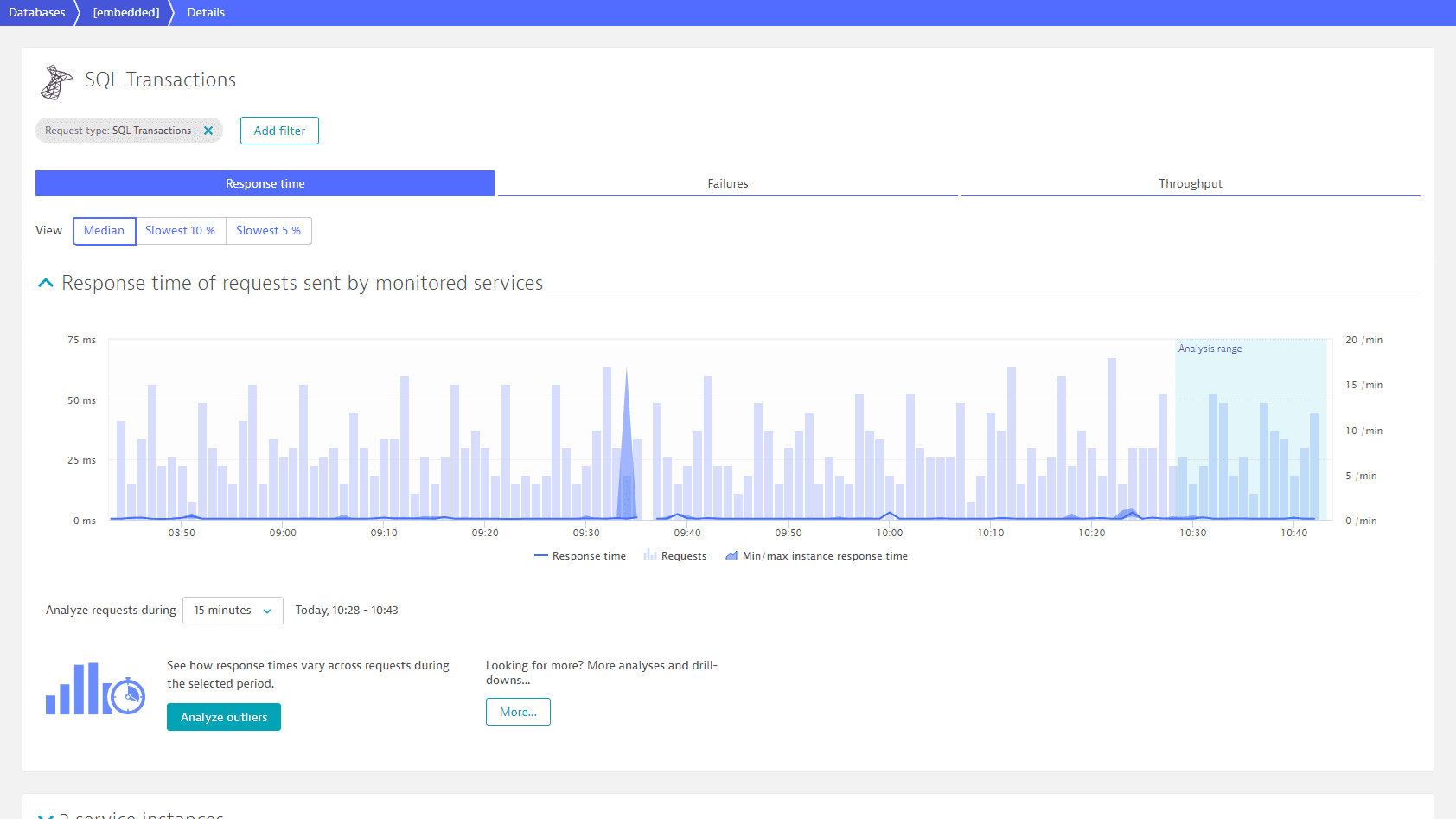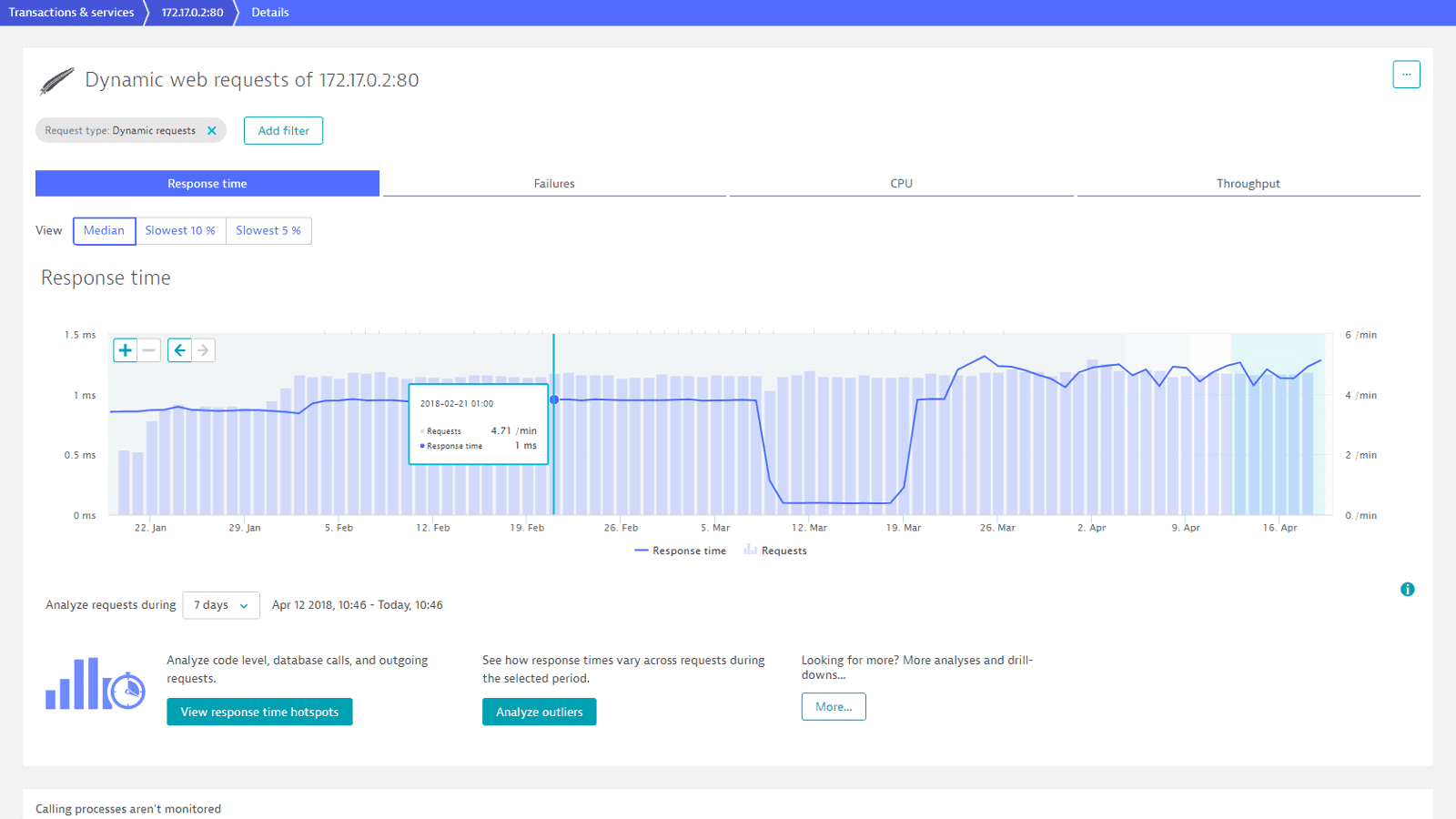 These companies trust Dynatrace for tuning of Hybris e-commerce platforms
Aldo Group
Asics
British Amercian Tobacco
Experian
Exxonmobil
GlaxoSmithKline
Hornbach
Pixelpark
RadioShack
Shell
Travis Perkins
XXXLutz
SAP Hybris CEC Cloud Services & Support
"Dynatrace provides us with end-to-end profiling of a customer journey, which allows us to easily isolate and repair problem areas within that journey. This guarantees a better end-user experience and for us a more satisfied Cloud Customer."
- Andre Boutet, Senior Director, Global Infrastructure
Monitoring built for Hybris ECP and YaaS
With one solution get a full understanding how your customers are doing and how they are contributing to your e-commerce success. Learn where they are coming from and for which devices you need to optimize for.
User experience in context to application performance
Auto-discovery and monitoring of all transactions with gap-free, code-level data
Support multiple generations of application technology that co-exits and works together
Visibility into dynamic environments such as microservices and cloud instances
Support architectural and performance analysis early in the Project Lifecycle
Identify performance hotspots in minutes and resolve issues automatically powered by AI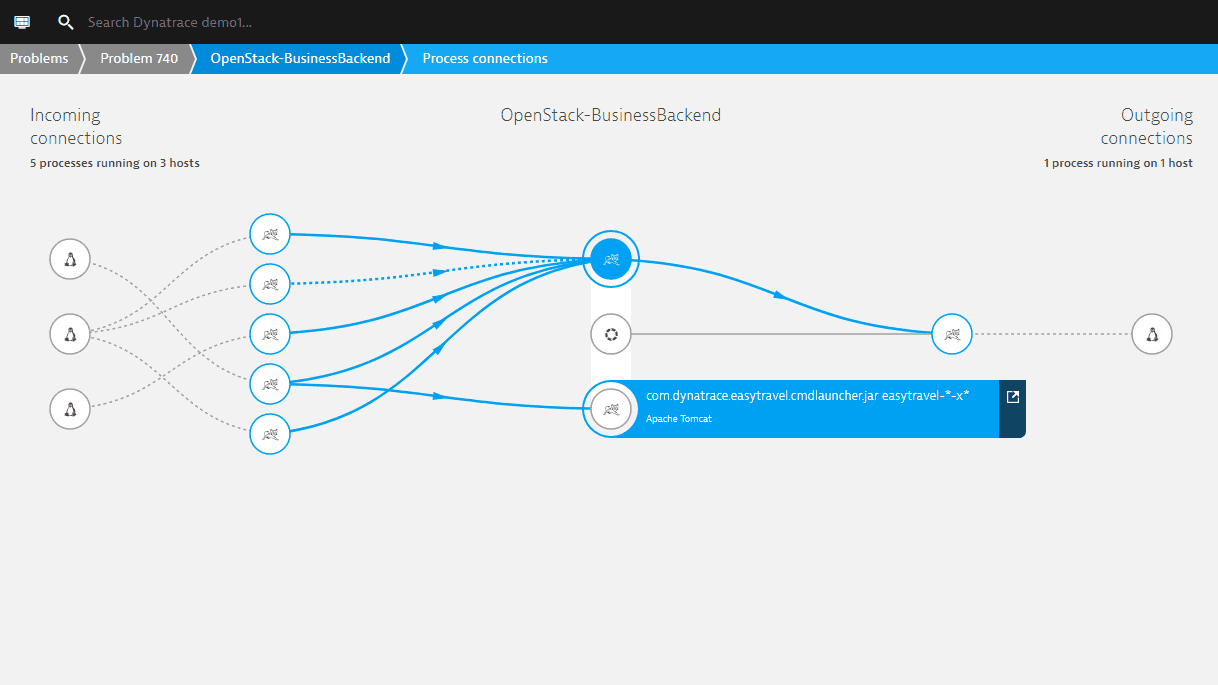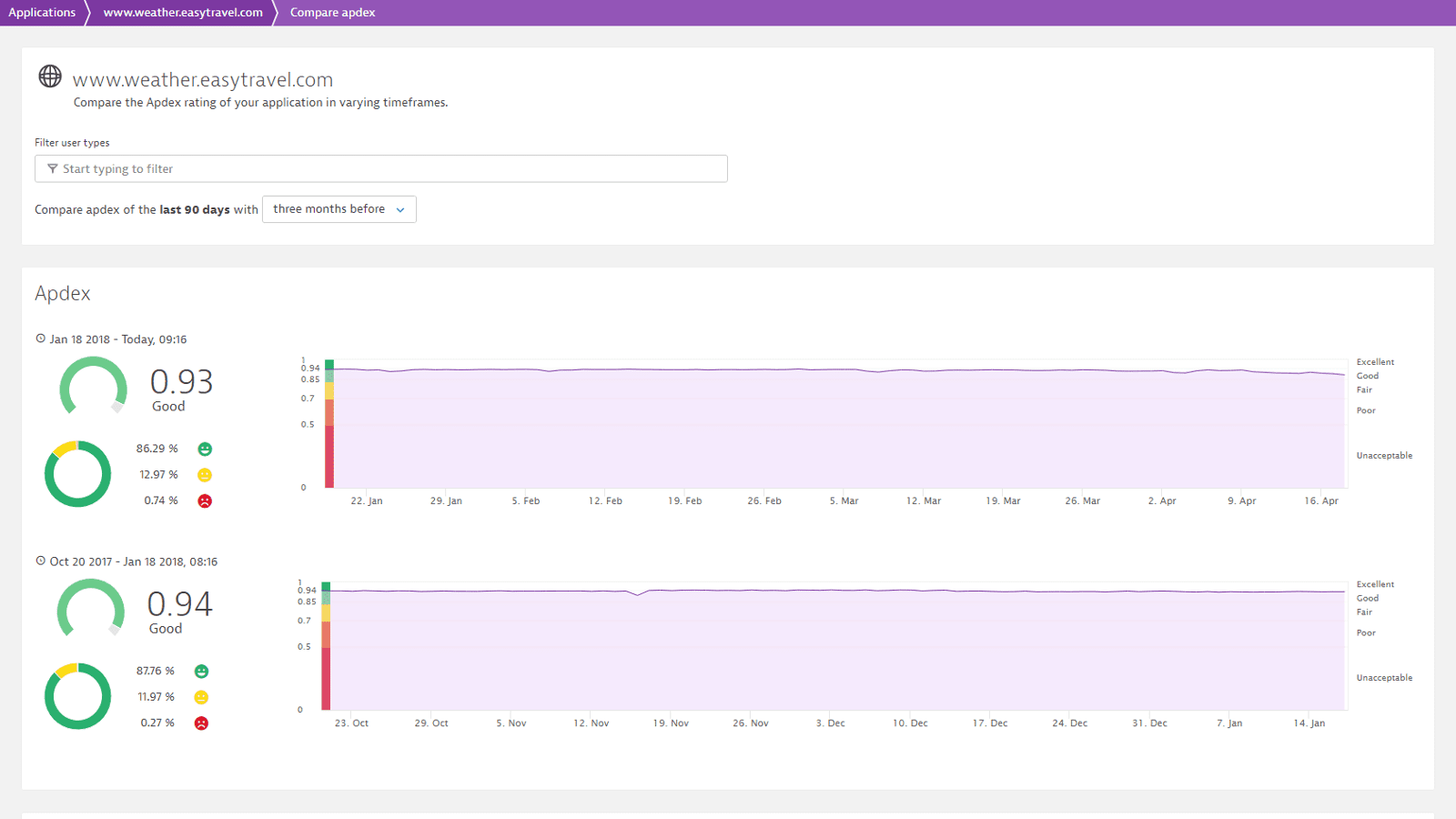 Certified integration for SAP Hybris
Performance monitoring is key for supporting eCommerce business. Dynatrace is the only APM vendor to achieve certified integration for the Hybris e-commerce stack and provides deep integrated application and business process monitoring, including performance analysis.
For years Hybris engineers and experts use Dynatrace as their preferred tool for performance management and root cause analysis.
For more details on how Dynatrace and SAP Hybris work together, click here.

See what Dynatrace offers your enterprise
Have questions about how it works? Request your personal demo!