The Dynatrace Digital Experience Xcelerator for IBM Commerce
Dynatrace's Digital Experience Xcelerator extends the visibility you already enjoy with IBM Commerce and Tealeaf. It can tell you exactly …
Which mission-critical applications are experiencing problems
How many users are impacted
How long the problem has existed
Which locations are affected and their peak usage times
If the performance problem us isolated to a specific transaction within an application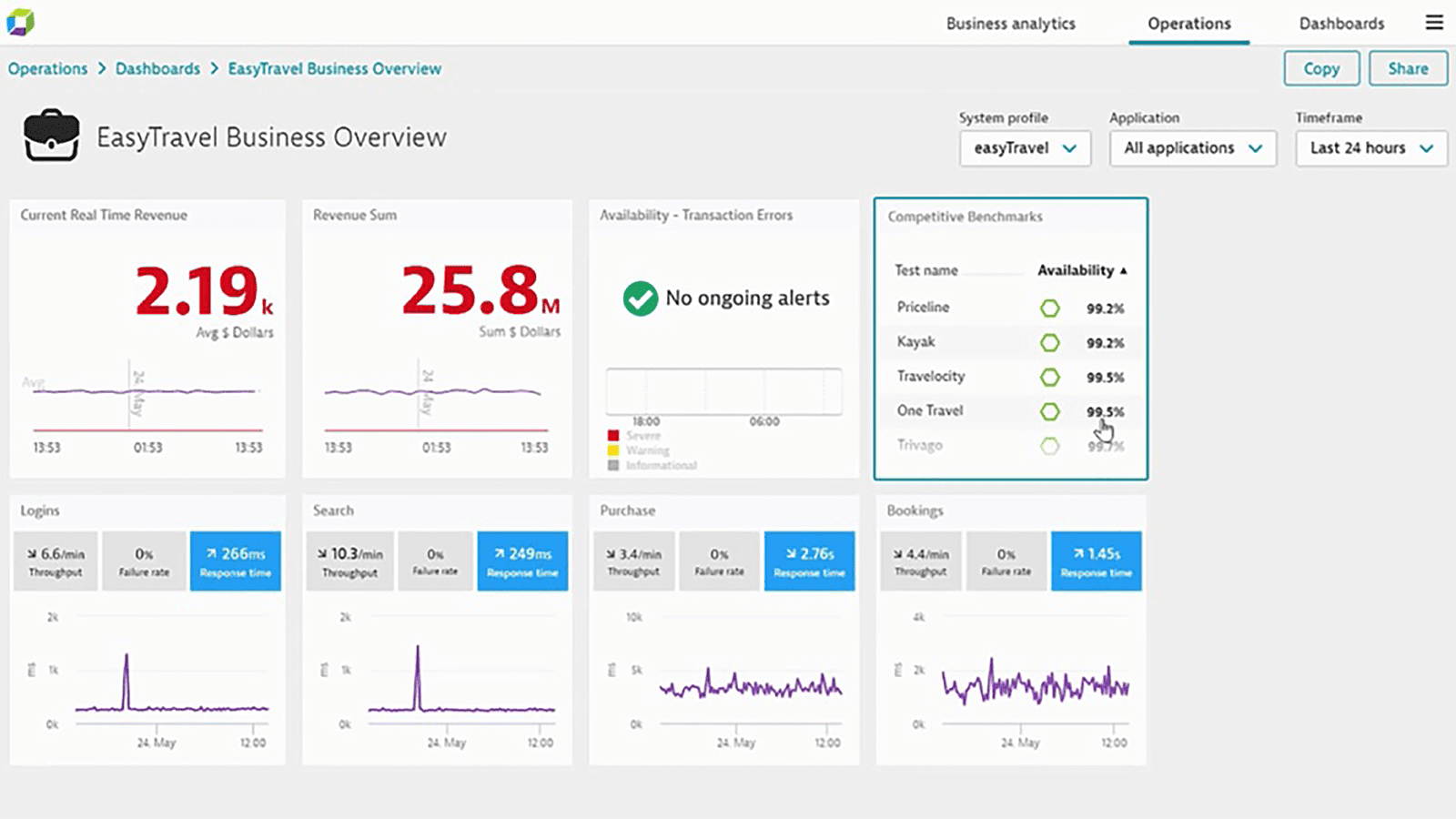 The Digital Business Overview provides high-level KPIs with the ability to drill down to the underlying data.
Dynatrace and IBM have partnered to develop a Digital Performance Management (DPM) Fastpack to sharpen your perspective on how your customers actually experience all of your business-critical channels. This Fastpack gives you real-time insight into transactional, operational, and infrastructure layers so that any performance issues can be addressed by all stakeholder teams before they impact your customer's experience.

Nordstrom
"Dynatrace was a critical factor in our ability to reduce our performance testing cycles from two months to two weeks."

Walgreens
"Dynatrace addressed our main challenges and concerns like front end visibility, being able to search for a single visit and drill down to find the pain points."
Sherwin Williams
Lucky Vitamin
T-Mobile
Stilnest
BVA
How it works
Select the most critical business transactions with our expert team.
Use them to generate actionable insights that drive business decisions and team alignment.
Focus on the right channel priority mix based on best practices.
While mobile channels continue to accelerate your website may still be the most critical channel–on a global scale.
Bring DPM data and processes together.
Combine synthetic and real user data with expert DPM resources from a digital experience perspective for fresh, new customer experience and business outcomes insights.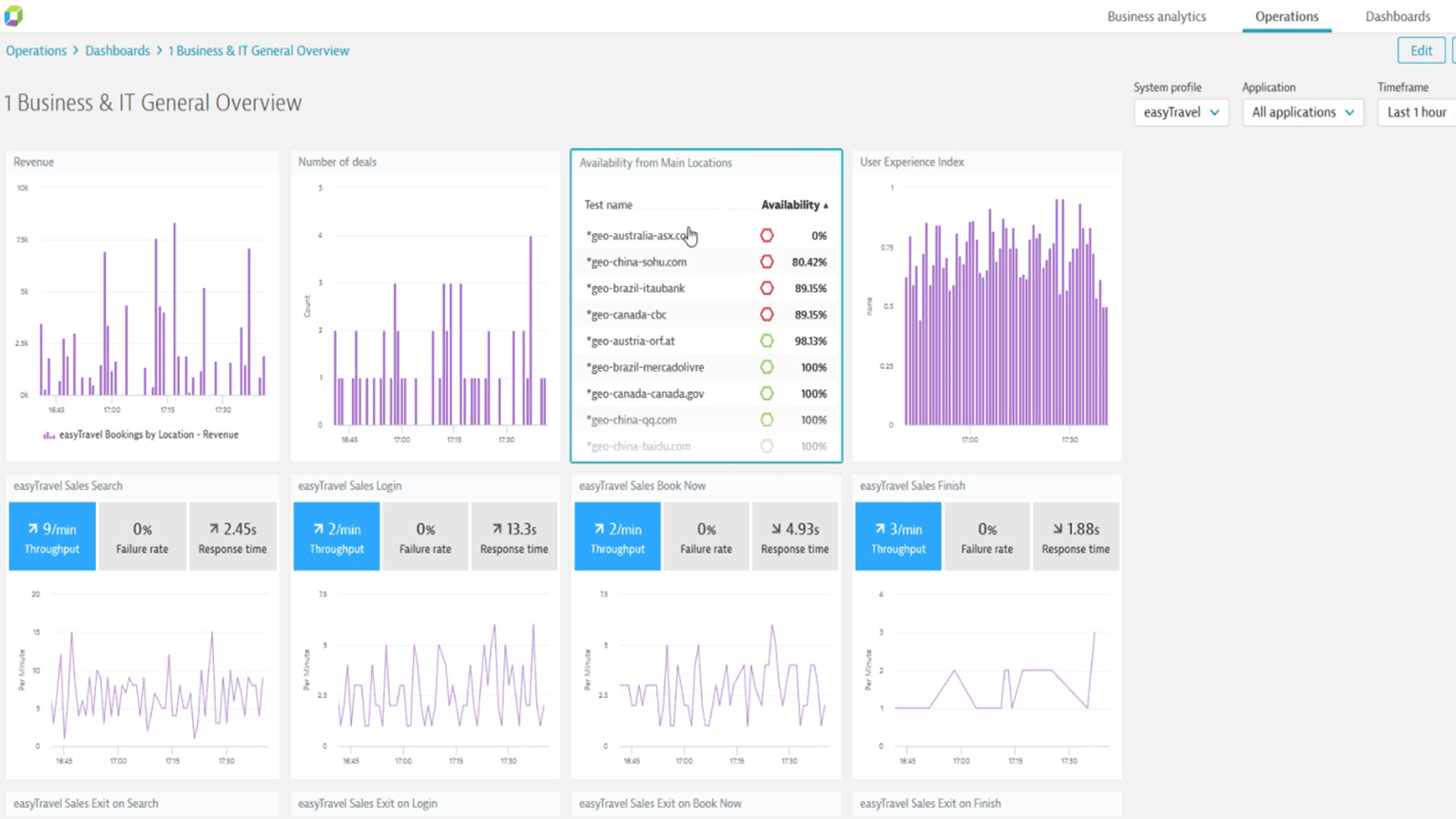 The Digital Experience Xcelerator gives IT leadership instant visibility into critical application and infrastructure components.
Team training and ready resources
Dynatrace's Digital Experience Xcelerator comes with team training that supports your in-house commerce and customer engagement experts both in Dynatrace technology and proven approaches for success. We feature custom learning modules available through the Dynatrace Community site that are available any time you need them. You'll also be able to participate in our online community of more than 100,000 digital performance expert practitioners worldwide.
Contact us now for more information about Dynatrace On-Demand Services.