Dynatrace OneAgent SDK
Service and transaction monitoring that opens any black box
Try for free
See the magic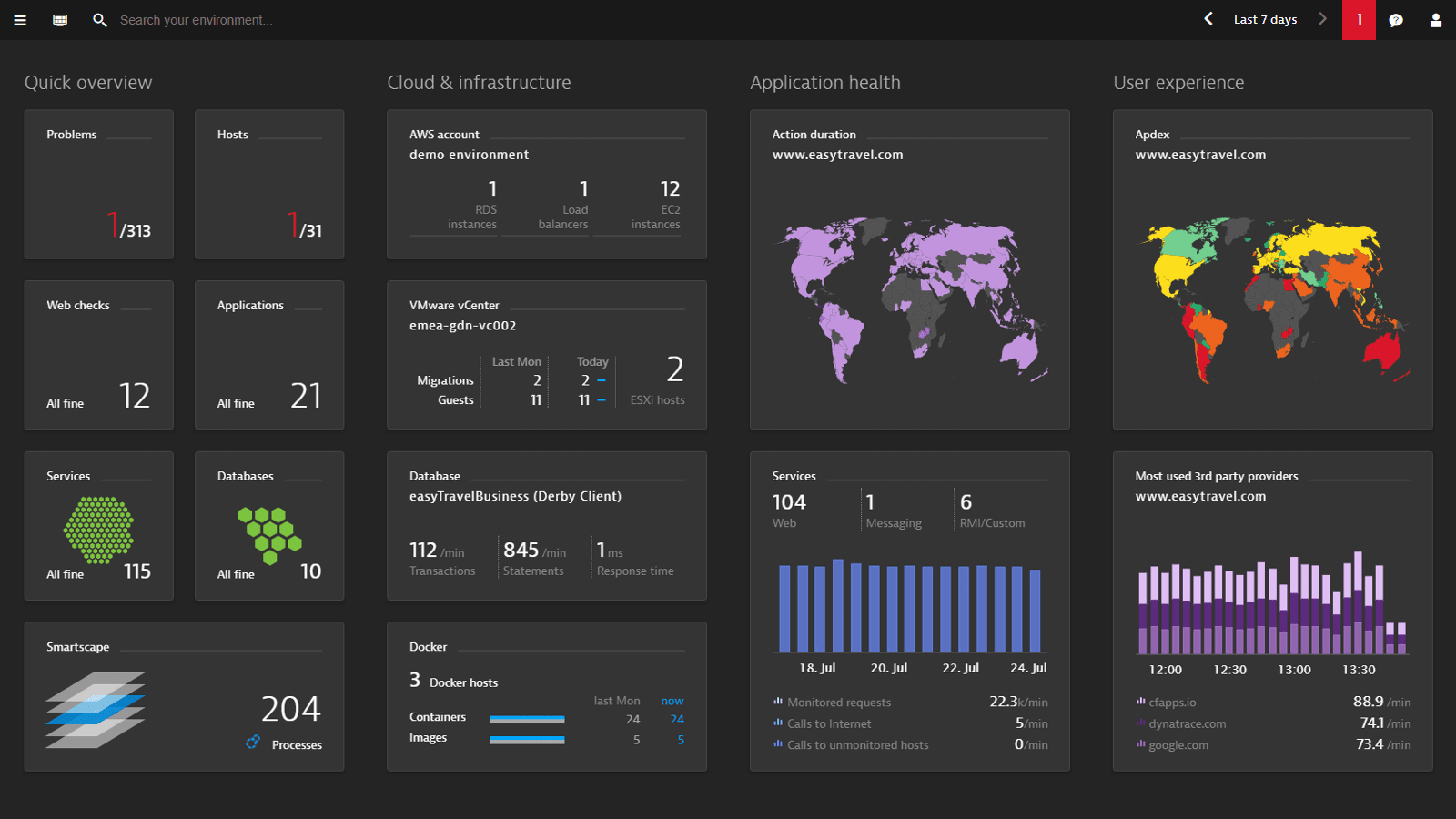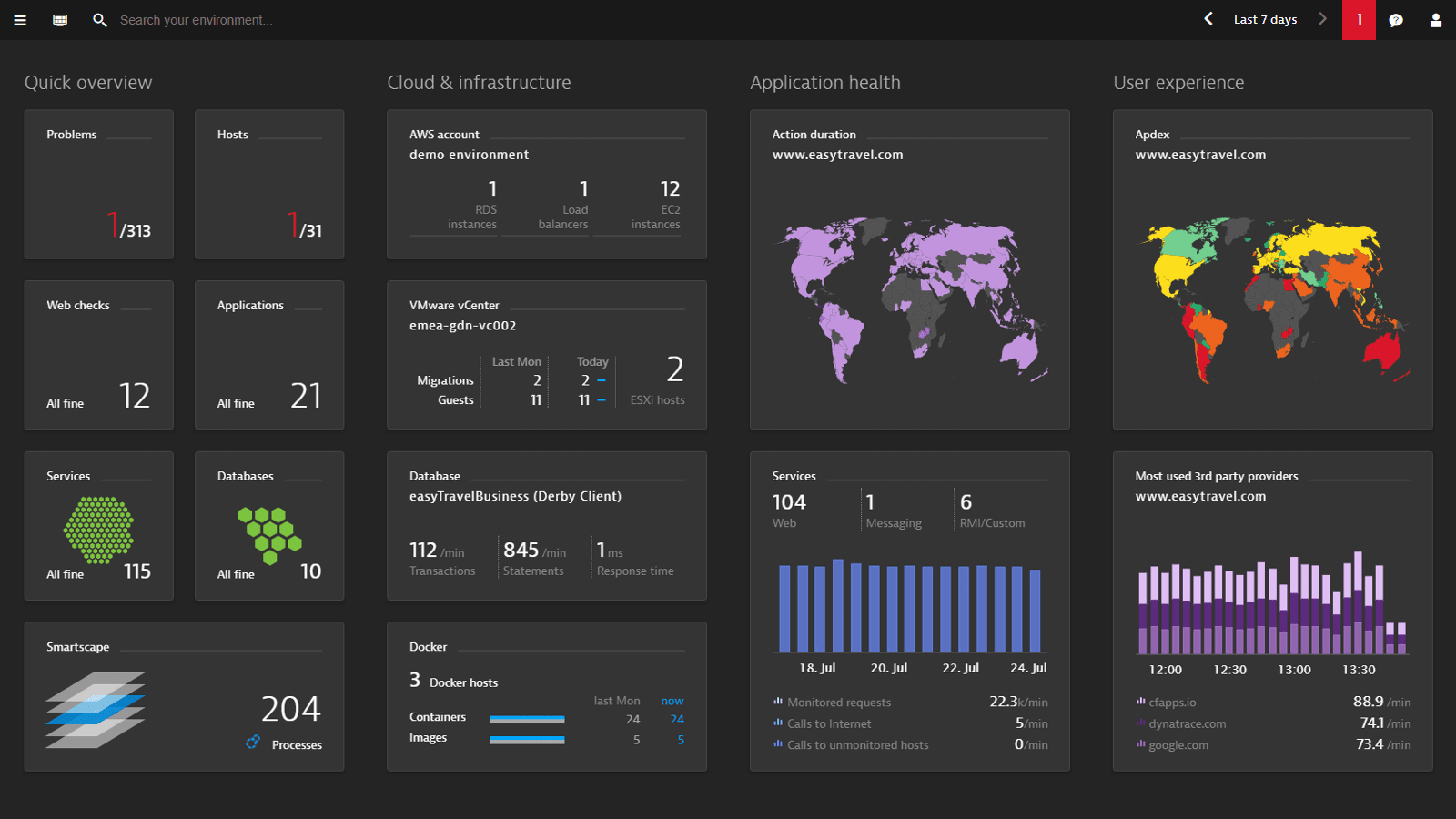 Supported languages
---
Growing steadily for full insights in any technology
End-to-end monitoring for any additional technology
---
Java, .NET, Node.js, PHP, Python, and many more languages are supported by Dynatrace out-of-the-box. For the unlikely scenario that a language or framework is not supported by default, Dynatrace offers OneAgent SDK. The SDK can be used for proprietary protocols, custom frameworks, instrumenting native applications, and it also allows you to trace transactions across different technology types and platforms.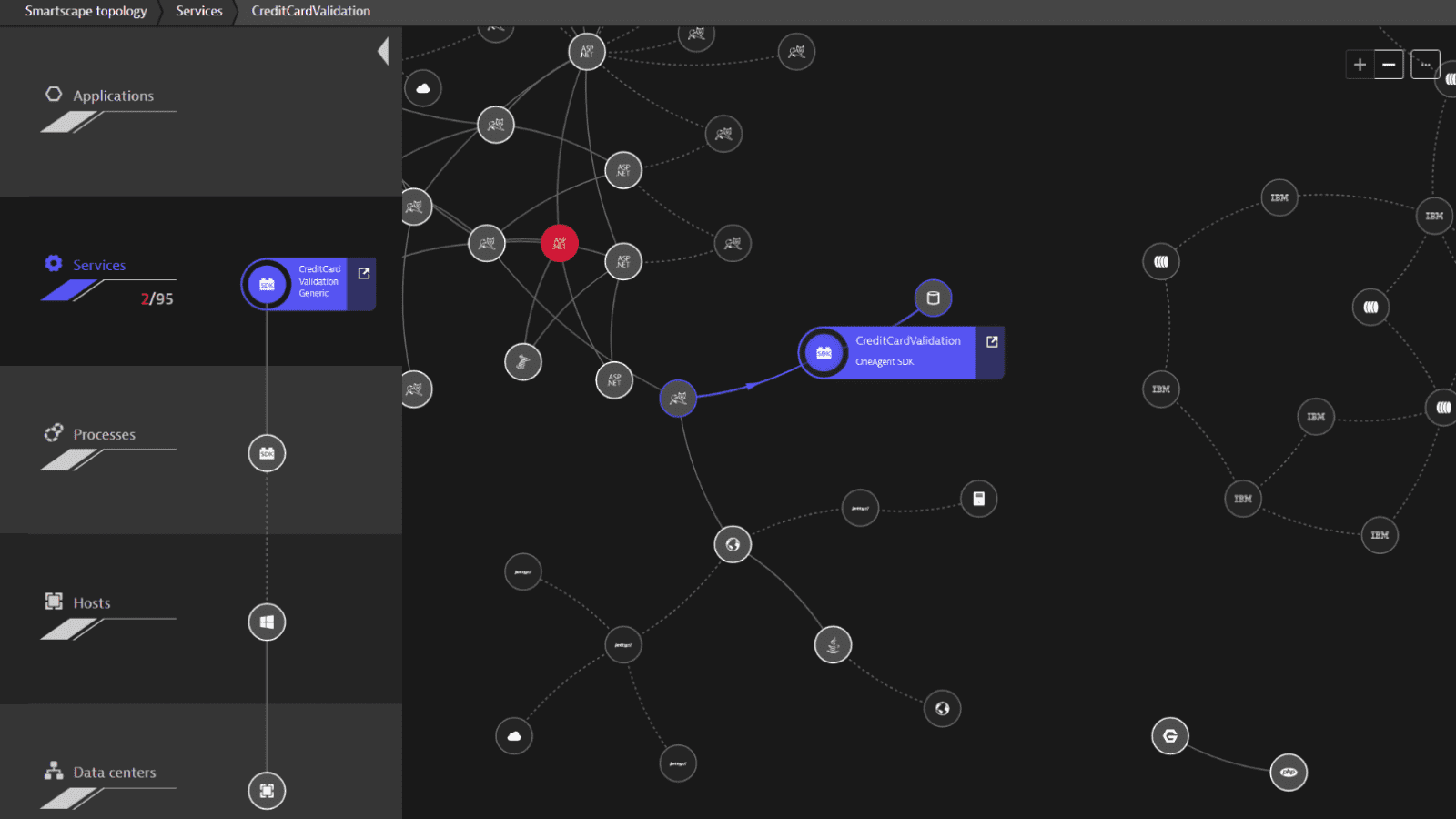 Fully integrated in Dynatrace UI
---
No difference between SDK and out-of-the-box functionality
Full access to all diagnostics, analysis and monitoring functionality
Extend AI based root-cause analysis (data from the SDK are used by the AI for automatic problem detection)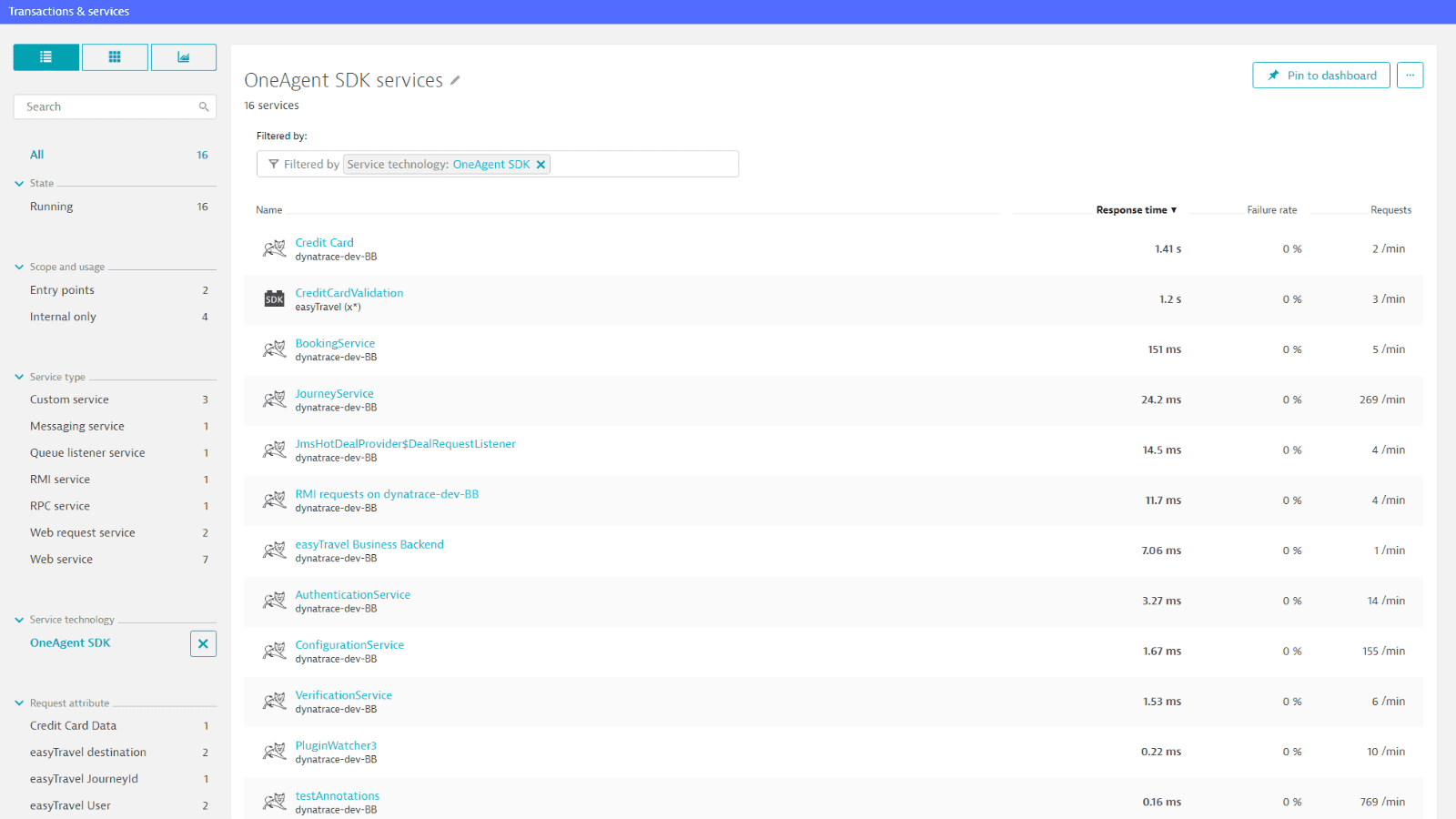 Deep monitoring of native applications
---
Deploy your native application on any system that is monitored by Dynatrace. OneAgent automatically detects your application being instrumented with the SDK. This leads to immediate monitoring on the request level for every single transaction. The Dynatrace OneAgent SDK extends your service flows to bridge calls into native applications and processes.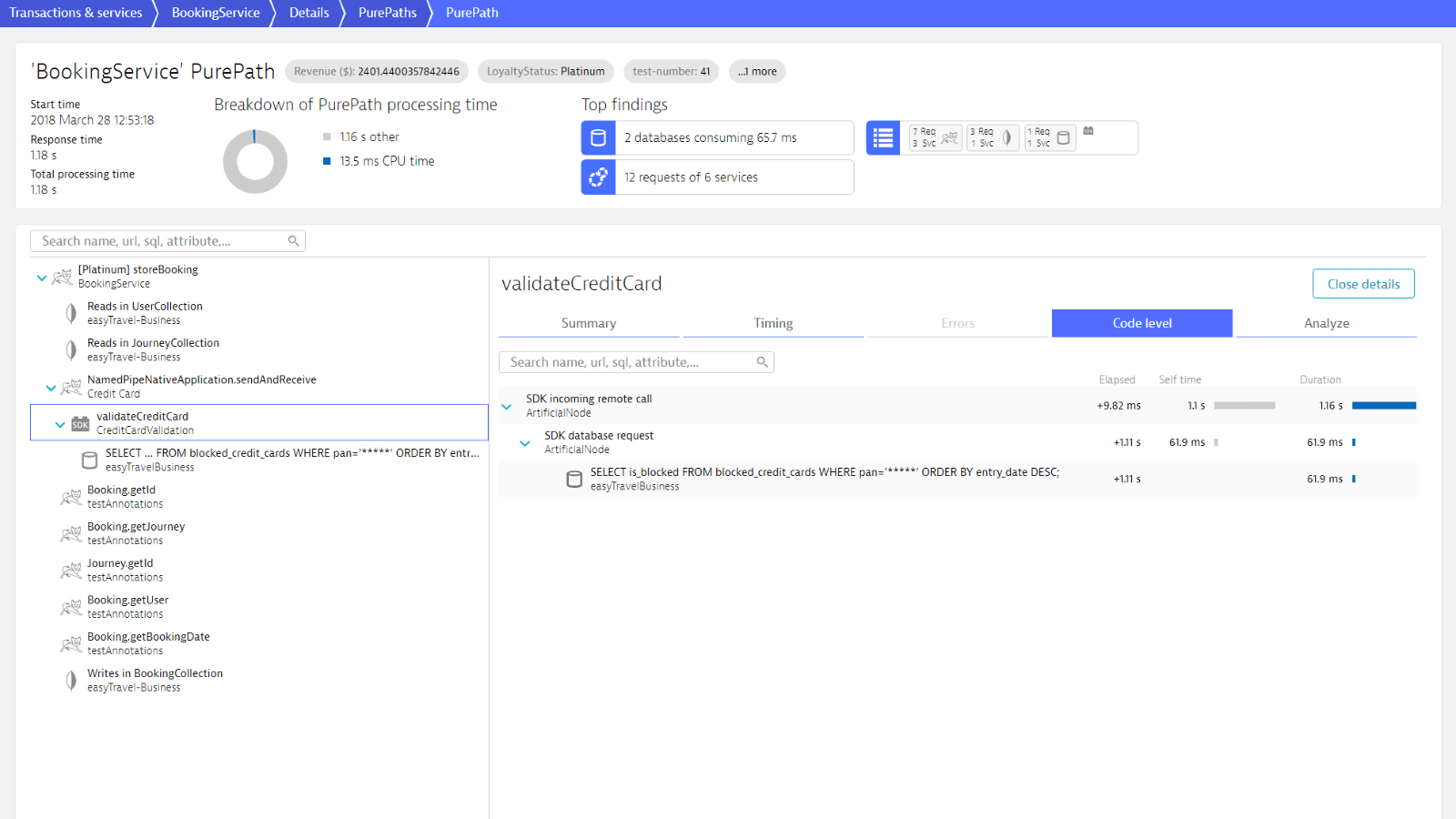 Advantages of OneAgent SDK
---
Wrapper for any coding language can be created - no more black boxes
No difference between SDK and out-of-the-box functionality in the UI
Extend end-to-end observability
Minimal effort, easy to adapt and with an active open-source community and detailed documentation behind
Fully compatible with OneAgent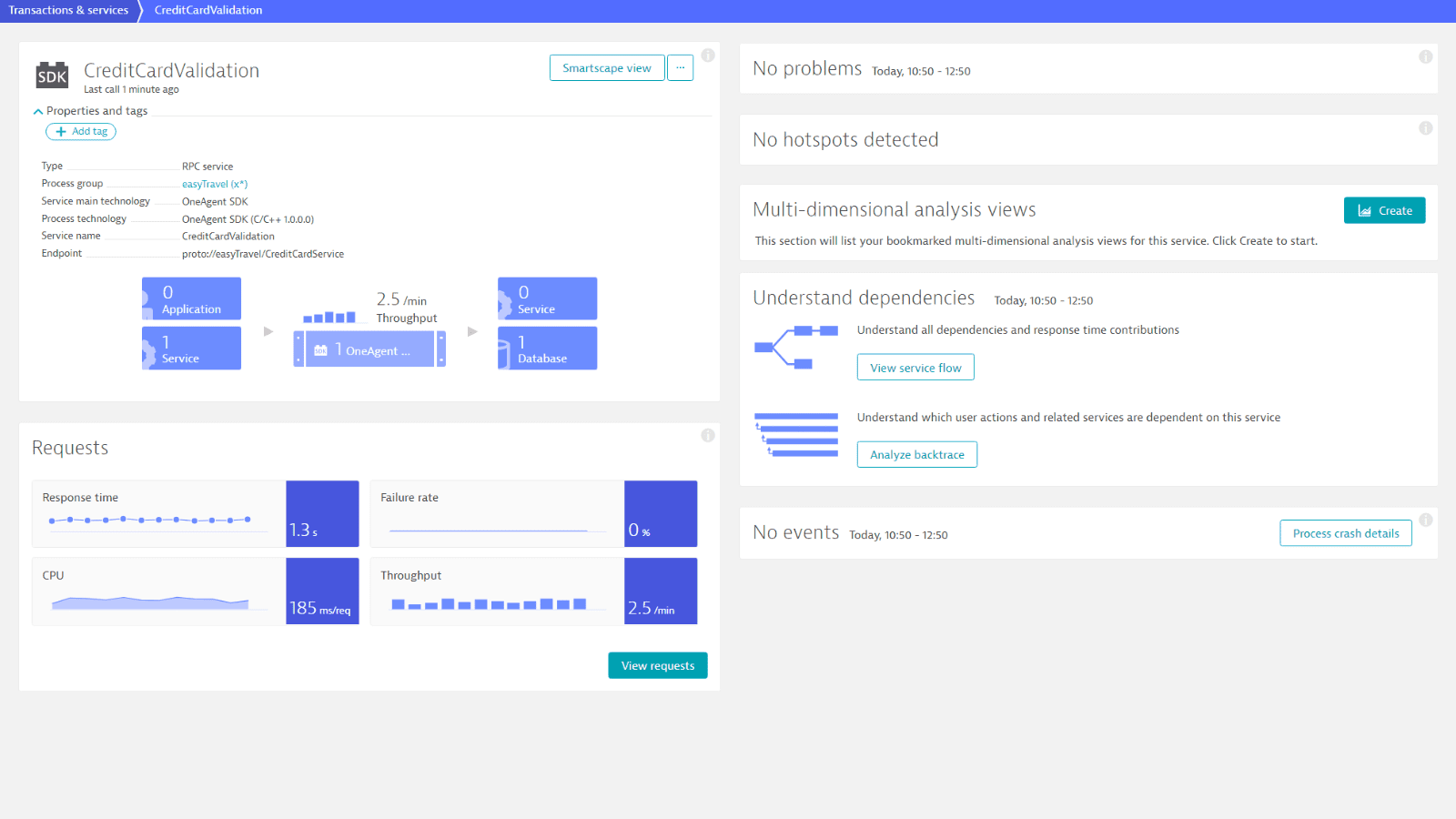 "Dynatrace saves so much time. It's getting easier for all involved people. Now we can share everything with the IT, with specialists, with externals, and with the business."
Rene Neubacher, Senior IT Business Consultant at Swarovski
Get a free demo of Dynatrace and try the OneAgent SDK for free
---
Just a few of our enterprise customers