Dynatrace & Atlassian: Turning Up the Power of Automation
Dynatrace is fully integrated with a wide range of Atlassian products to help you further automate your DevOps pipeline.
Dynatrace and Atlassian
Powers up your DevOps tool chain
Supports the DevOps mantra of delivering of better software faster
Supports Shift Left quality gates to fail faster
Connects dev and ops with consistent data across your favorite Atlassian tools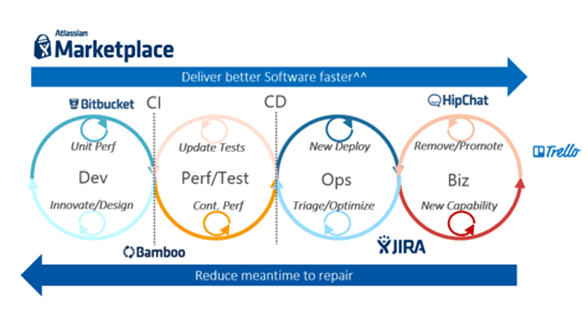 Atlassian products
Jira
---
Atlassian JIRA and Dynatrace's AI-powered application performance monitoring platform automates processes and reduces manual work. The out-of-the-box Dynatrace-to-JIRA seamless integration completely automates the reporting of Dynatrace detected problems and root causes into your JIRA project.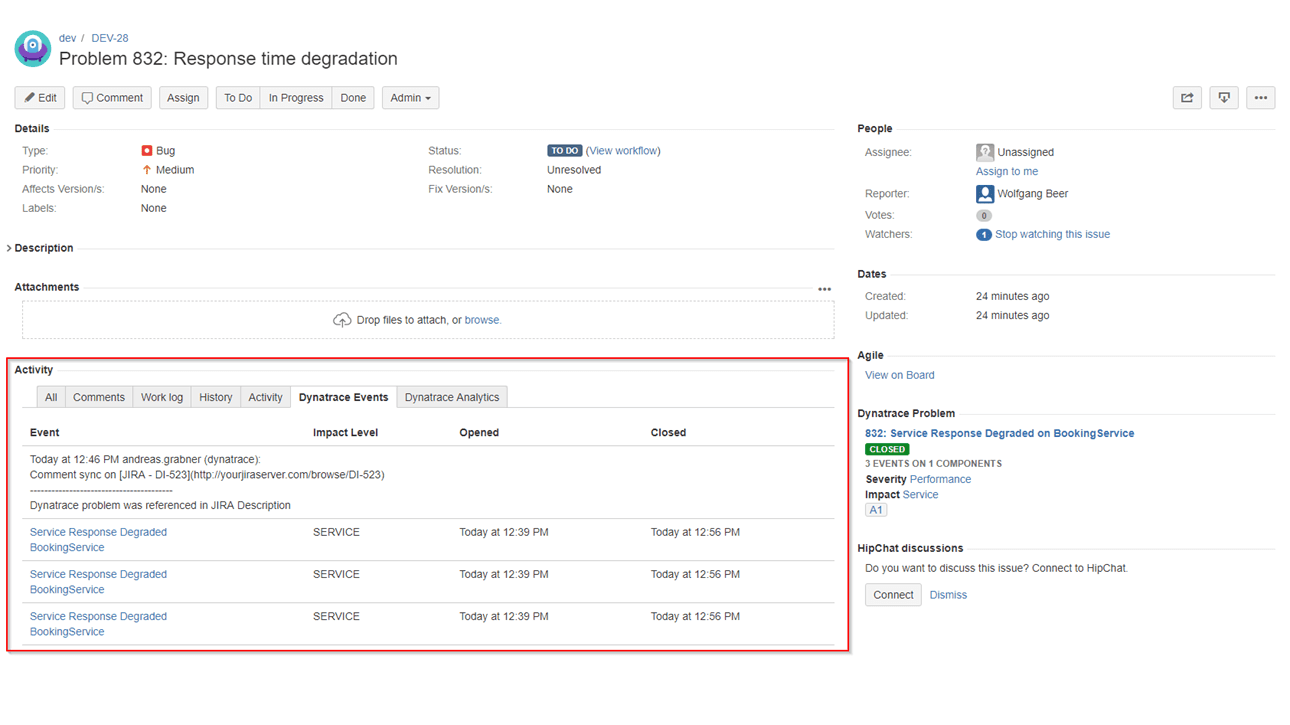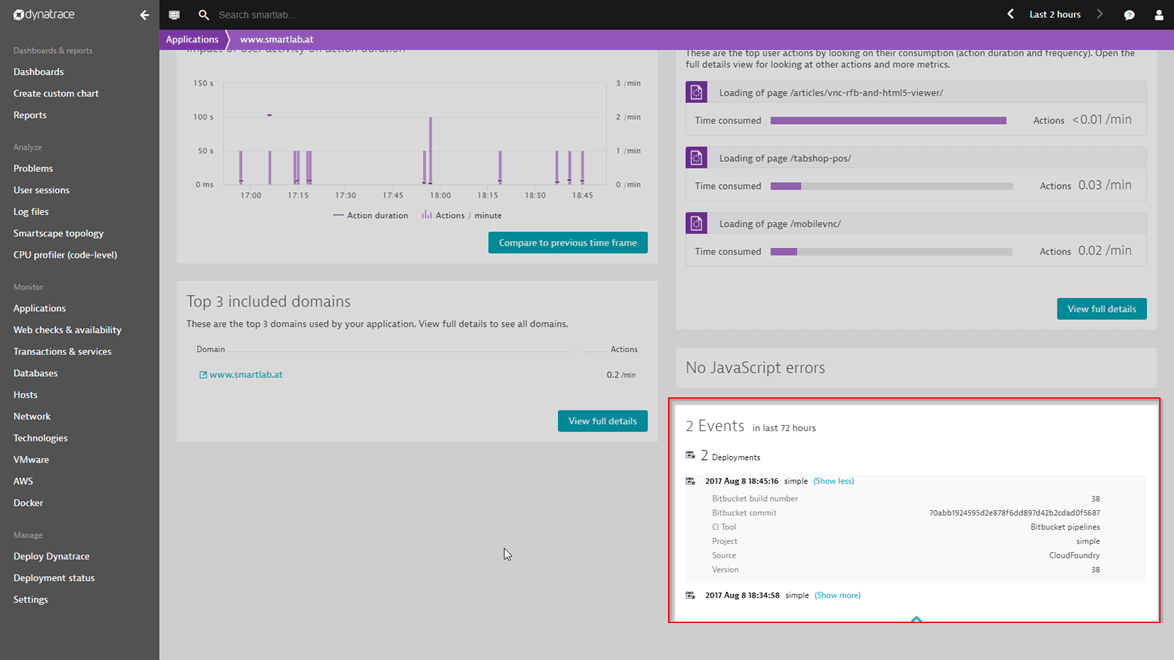 Bitbucket
---
Atlassian Bitbucket is a lightweight, convenient way of building a continuous delivery (CI) pipeline, and it comes as an integrated deployment feature within the Atlassian Bitbucket cloud solution. Dynatrace can immediately provide real-time monitoring data to a Bitbucket pipeline and can be integrated into each deployment or test step through Dynatrace's powerful API.
Trello
---
Atlassian Trello offers a great visual way to organize your projects, no matter which kind of agile process you are following. The out-of-the-box Dynatrace-to-Trello seamless integration allows for visual organization of all automatically discovered incidents directly into Trello boards.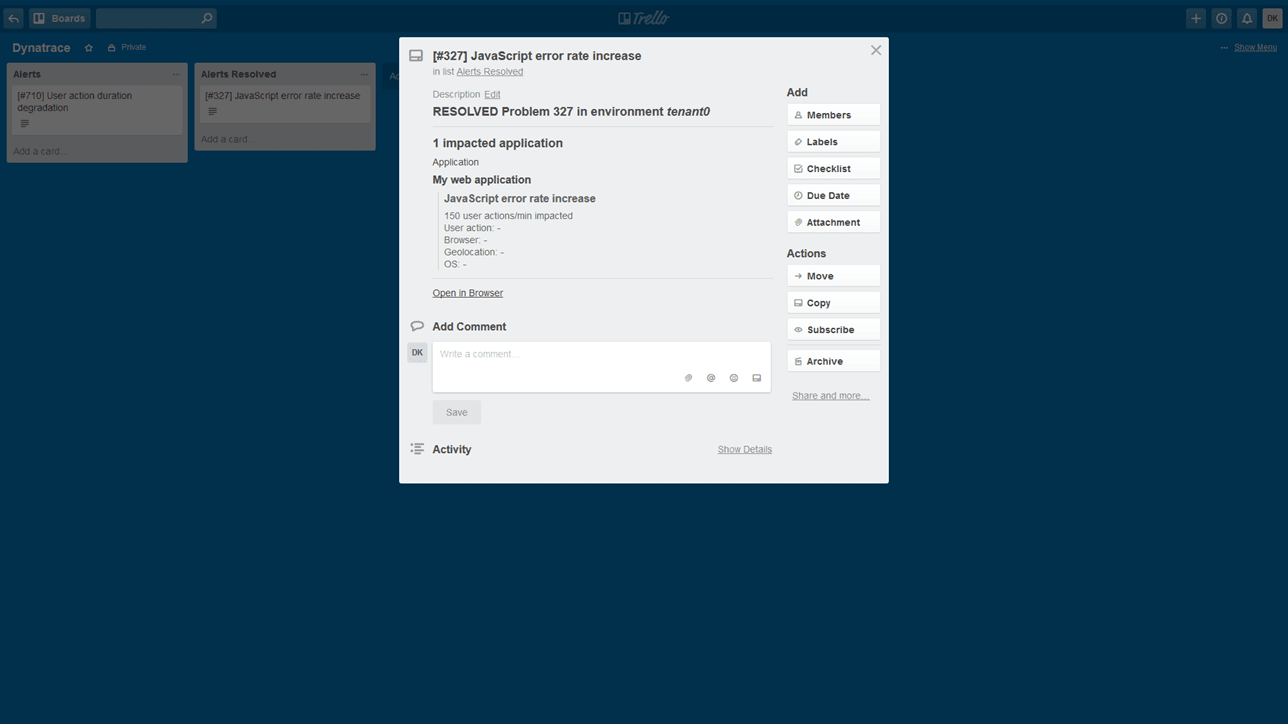 Start your free Dynatrace trial today!
---
You'll be up and running in under 5 minutes:
Sign up, deploy our agent and get unmatched insights out-of-the-box.
Just a few of our enterprise customers