Overview
Mitchells & Butlers drives cloud migration and transformation with Dynatrace
100%
availability over peak holiday period
20%
increase in order value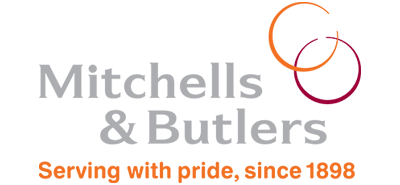 About Mitchells & Butlers
One of the UK's largest operators of pubs, restaurants and bars
Around 1,700 establishments across the country
17 brands, including All Bar One, O'Neill's, Harvester and Miller & Carter
£2.15 billion in revenue
Industry
Hospitality
Story Snapshot
Instant time to value
Automated deployment offers instant insights
Maximized revenues
100 percent uptime supports record holiday period
Optimized experiences
AI-powered visualization helps improve UX
Greater efficiency
AI to support drive to autonomous cloud operations
Digital services drive the need to better understand customer experience
Mitchells and Butlers (M&B) is a restaurant and pub operator in the United Kingdom, with brands that include, but not limited to, All Bar One, Ember Inns, Harvester, Miller & Carter, and O'Neill's.
Digital services have become increasingly important to these brands as consumers increasingly look to be more time efficient, turning to their mobile devices to make reservations, click and collect meals and order food and beverages from the table. The value of digital to M&B is significant, and through its 'order at table' service, it has seen a 20% higher purchase value than customers ordering from the bar.
But, delivering perfect experiences to end customers, who expect fast response times and error free ordering isn't easy. With a multi-vendor landscape, including Docker, RedHat, and Adobe Experience Manager, it was difficult for M&B to get a single intelligent view of its software ecosystem and importantly, the experience of its users across applications. In addition, a planned move to Microsoft Azure to drive digital transformation would add complexity, making it difficult to maintain visibility into customer experience.
A new world of insight with Dynatrace
After evaluating alternatives, including the incumbent New Relic and AppDynamics, M&B selected Dynatrace's AI-powered software intelligence platform, which it felt was the best solution capable of meeting its needs. M&B was particularly impressed with how advanced the Dynatrace AI engine – Davis® – was, specifically its ability to provide real-time answers to performance problems.
One significant difference with Dynatrace was the ability for M&B to 'self-evaluate' through a free trial. Upon the company's proof of concept installation, Dynatrace quickly discovered performance issues that could impact customers. M&B had previously had trouble identifying the precise root-cause of these problems, but with Dynatrace it was instantly shown what was causing the issues.
Getting started with Dynatrace and migrating M&B's entire monitoring estate for the digital platform from New Relic took less than two weeks.
"We felt that other monitoring tools couldn't provide the same simplistic level of insight based on our working practices and procedures. With Dynatrace's Davis, it's like having multiple additional analysts on your team. Since we've implemented it, we don't go looking for problems, problems come looking for us," commented Mark Forrester, Digital Readiness Manager, Mitchells & Butlers.
"With Dynatrace's Davis, it's like having multiple additional analysts on your team. Since we've implemented it, we don't go looking for problems, problems come looking for us."
Life with Dynatrace
Instant time to value – Dynatrace's automated deployment capabilities gave M&B instant performance insights. For instance, Dynatrace detected a utilization issue causing a major slowdown on one of M&B's websites. Previously M&B would have had to hunt for the root cause of the problem, but now it just got the answer.
Customer experience improvements – By combining Dynatrace's AI, Real User Monitoring and Session Replay capabilities, M&B is able to visualize the impact of performance problems on customers and optimize user experience much faster.
Record breaking results – Dynatrace helped M&B achieve 100 percent uptime and deliver a record-breaking holiday period, serving 225,000 meals and taking £12 million in revenue on Christmas Day alone.
Enabling continuous delivery – Looking to the future, M&B is exploring the potential to extend its use of Dynatrace, using its integration with ServiceNow to automate CMDB processes and drive autonomous cloud operations.
"Dynatrace has transformed the way we work, and it was a real eye-opener to see how quickly it started to identify problems that we didn't know existed. For example, Dynatrace instantly pointed to a cache issue overloading our network whenever we made a change, allowing us to solve the problem, hit 100 percent availability over peak holiday time, and start rolling out customer experience improvements much faster," Forrester concluded.