Many enterprise digital marketing teams use the best-in-class web analytics solutions like Adobe Analytics to see which users are abandoning their journey, how paid search and email campaigns are performing, and to understand user behavior. These marketing teams know exactly WHAT is going on, but when they often struggle to understand WHY these anomalies occurred.
Today, the status quo is for marketing to urgently call someone in IT to try to understand if something is broken on the technical side. However, despite Marketing teams using the Adobe Experience Cloud ID to identify troublesome user sessions to pass along, the IT and App teams still have no idea how to search for this in their monitoring and troubleshooting tools. Instead, they spend hours trying to rebuild the customer segment, identify the timeframe, isolate the demographics, and then hunt across thousands of users to pick the correct one.
Think of the impact this has on abandonment, revenue, and other business outcomes if you could fix major user experience issues an hour sooner. Or how about a day sooner? Especially the problems hurting your highest value customer segments.
There must be a better way!
With Dynatrace, teams can easily drill-down into the details of the session and use Session Replay to understand the exact issue and impact from the user's perspective.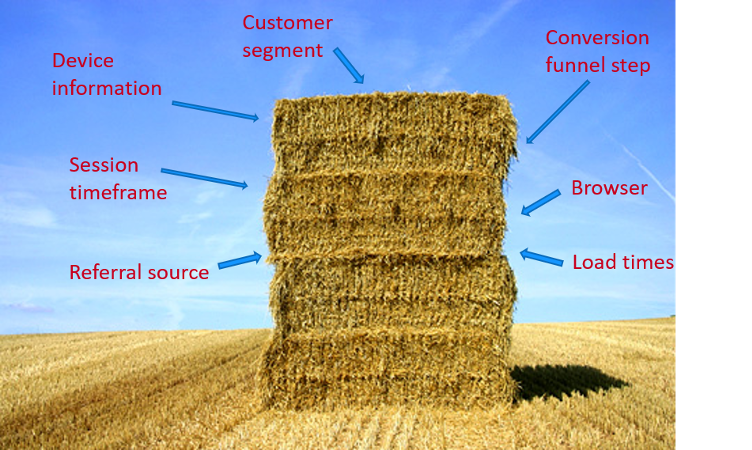 Real-world example: Retail banking
Let's walk through an example of a Dynatrace customer who has been able to achieve these benefits by pulling business context from Adobe into Dynatrace and, in this case, focusing on the value of bringing in Adobe's Experience Cloud ID in particular.
The bank's digital marketing team receives an alert from Adobe Analytics that there's an anomaly in abandonment in their new account enrollment process. With dollars almost literally flying out of the door, this is the #1 priority for the company to get fixed as soon as humanly possible (or AI-assisted if you have Dynatrace). IT gets an urgent call from marketing and it's all hands on deck.

Marketing explains they can see the symptoms from Adobe, but not the root cause. But now, with Dynatrace, the team responsible for the app can already see this abandonment anomaly in Dynatrace even before the business sees it, and automatically detect the precise root cause of the issue.
But the Marketing team wants proof of the cause, so they can better understand the impact of the user experience and take action through their Customer Experience group. To do this, the marketing team could send a few examples of Experience Cloud Ids that had issues on that particular enrollment step to the App team, who could query each one within seconds, and quickly see that all these sessions experienced the same issue.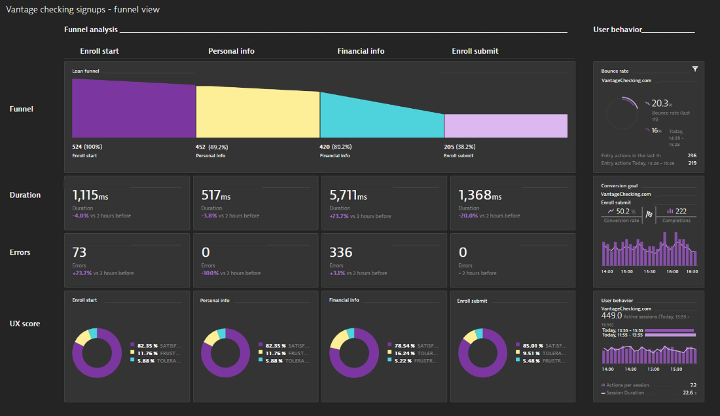 Teams can also see the replay of the user's actual session (with sensitive data masked by default), seeing what the user experienced. For users who did convert, their wait times were less than 5 seconds and they experienced a positive user journey from that point onward.
The App Owner immediately calls back their business partner, explains the issue and that it could take up to an hour to fix, but can redirect the URL to a more performant enrollment page in the meantime to improve abandonment. This redirect makes the attribution numbers a bit messy for an hour but saves the bank thousands of dollars of revenue…possibly hundreds of thousands in the future.
One small step of business context, one giant leap for business goals
With conversions back to normal, an App Owner can prioritize preventing this type of problem from happening again in the future, and Marketing can get back to strategically driving customer acquisition and retention. With Dynatrace, real-time IT and business collaboration was made possible without the headaches of back-and-forth translations and unnecessary explanations, creating a culture where IT and business teams speak the same language and work together more often and more strategically.
The best part is business teams don't need to do anything different in their daily processes or change how they collect and manipulate data in Adobe. IT always has the same business context from Adobe and can be more proactive in addressing the most impactful issues to the business.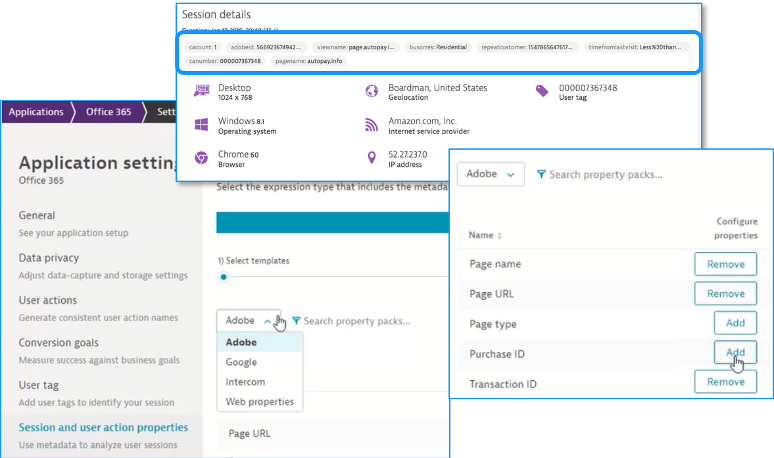 How can I get started?
It's easy. All you need to do is go into Dynatrace, navigate to your Application and select User & Session Properties, and start adding Adobe props and eVars, like Adobe Experience Cloud ID, into Dynatrace. No painful custom integration needed. As you would expect from Dynatrace, this is just one of the many ways you can take advantage of AI-assistance and continuous automation at the core. Did I mention it's really easy?
Of course, you should work with your Adobe Analytics and Digital Marketing teams to understand how the data is structured and how both your teams can work more closely together. And don't forget to reach out to your team at Dynatrace to learn more about all the business value and use cases you can take advantage of with Business Analytics.