Apigee Edge is a powerful platform for developing and managing APIs. Rather than having application developers consume your services directly, they access an API proxy created on Apigee Edge. But how do you make sure that these services are healthy and stay stable to best serve your developers? For this you need precise answers about the health and performance of your API proxies, combined with the precise root cause of a front- or back-end issue.
Today we're pleased to announce the Preview program for our AI-powered ActiveGate monitoring extension for Apigee Edge.
Determine the root cause of any service degradation with AI-powered Apigee Edge service monitoring
Proactive detection of traffic and performance issues is a key component of your team's API monitoring success. As API traffic increases, the Apigee Edge ActiveGate extension provides in-depth Dynatrace metrics about the health and performance of your API proxies and targets. These data points are then analyzed by Davis®, the Dynatrace AI causation engine, to help determine the root cause of any service degradation that's encountered.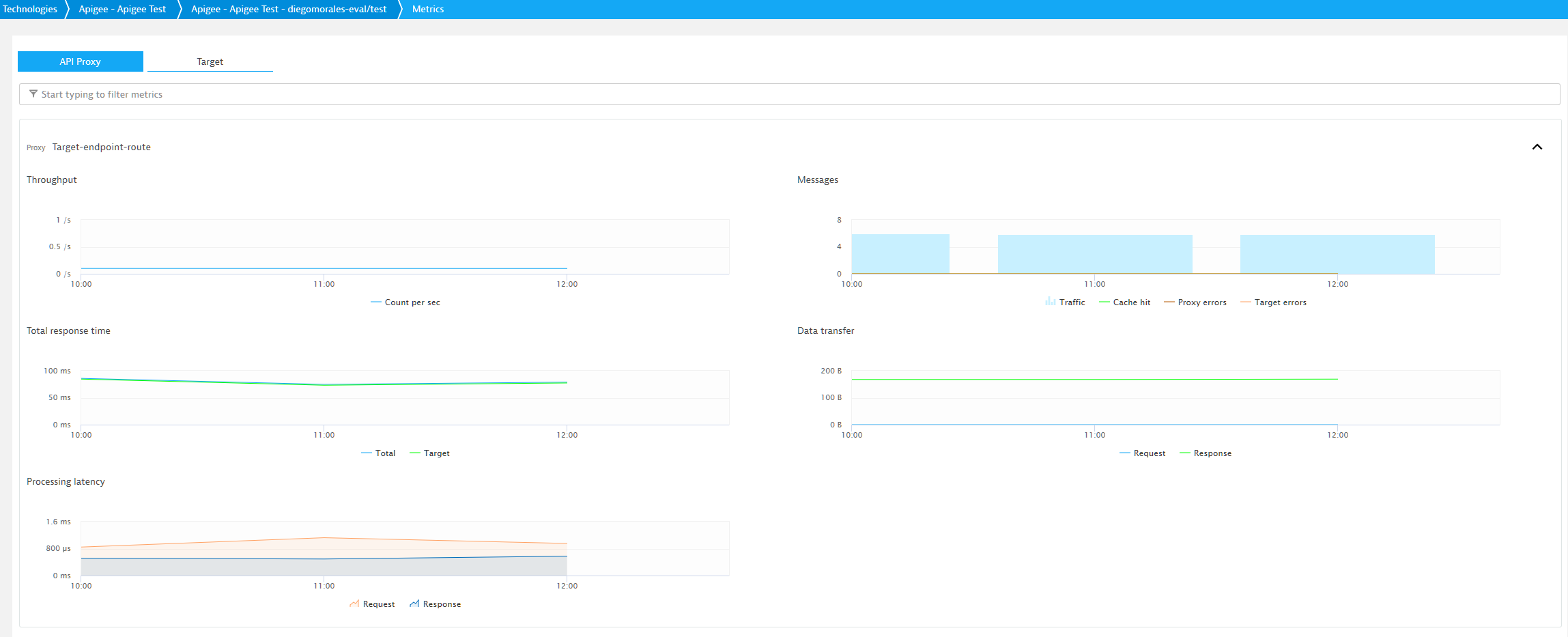 As always, you're also able to visualize the performance of your proxies and targets in real time through automatically generated visualization tools, dashboards, infographics, and reports.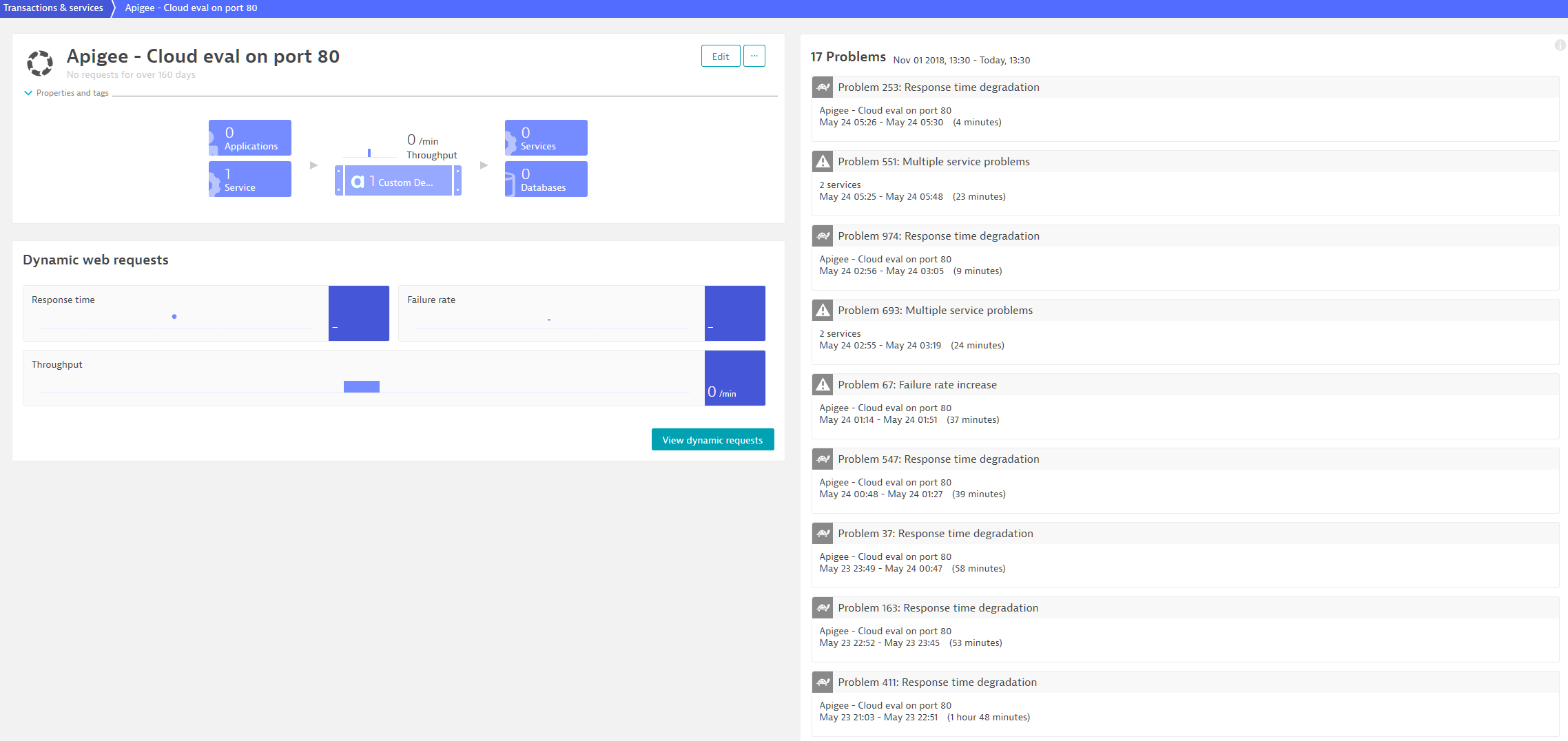 Dynatrace alerts you when consumers of Apigee Edge-hosted web services encounter degraded experiences.

Davis AI utilizes metrics from your Apigee Edge endpoints to determine if any performance/availability issues are the root cause of larger customer-impacting problems.
Prerequisites
APIs hosted on Apigee Edge Cloud (API Edge for Private Cloud is not supported at this time)
An Environment ActiveGate that has the ActiveGate plugin module installed and isn't used for synthetic or mainframe monitoring
Note that an Environment ActiveGate can typically support 30-50 API endpoints.
Easy deployment and full support by Dynatrace
The Apigee Edge ActiveGate extension is easy to deploy and is developed, maintained, and fully-supported by Dynatrace.
Interested in joining the preview program?
The Apigee Edge ActiveGate extension is available in Preview mode. To enroll, contact a Dynatrace ONE product specialist by clicking the chat button in the upper-right corner of the Dynatrace menu bar.