For decades the IBM i (formerly known as iSeries or AS/400) platform has been a critical legacy component in the ecosystem of many enterprise organizations. Dynatrace is now pleased to announce the General Availability of remote monitoring of IBM i hosts via the IBM i ActiveGate extension. This extension is built on the ActiveGate framework.
Bring Dynatrace's AI-powered monitoring to your IBM i hosts
The IBM i extension remotely queries your hosts every minute and retrieves key performance metrics, properties, and events. These data points are continuously analyzed by Davis®, the Dynatrace AI causation engine, in order to determine if your IBM i host is the root cause of an ongoing degradation within your technology stack.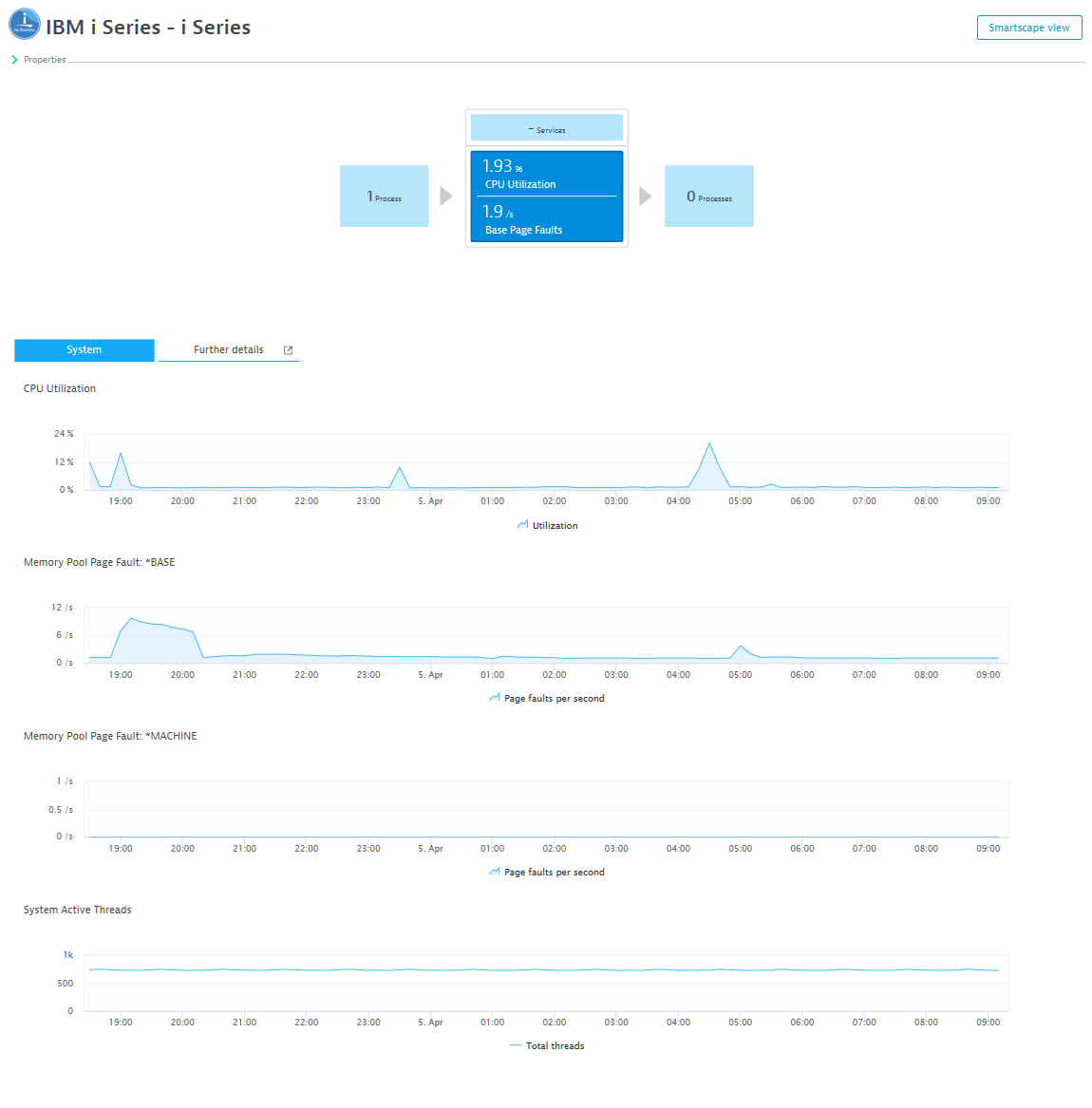 As with all Dynatrace monitoring solutions, you are able to visualize the performance of your hosts through automatically generated visualization tools, dashboards, infographics, and reports. Thus you can easily understand how your IBM i infrastructure interacts with the other components in your stack.
Prerequisites
Dynatrace 1.170 or above
Environment ActiveGate 1.170 or above
IBM i (formerly iSeries/ AS400) 7.2+ host
Deployment and support
The IBM i ActiveGate extension is easy to deploy and is developed, maintained, and fully-supported by Dynatrace.
Interested in IBM i monitoring with Dynatrace?
The quickest way to get started is by contacting a Dynatrace ONE product specialist. Just select the chat button in the upper-right corner of the Dynatrace menu bar.