We strive to deliver the best possible experience with Dynatrace, and we're truly an agile company. Every two weeks, we deliver a new set of enhancements and product features. It's easy to miss some of these updates however if you don't subscribe to our newsletters, product news blog posts, RSS channels, or social media.
Therefore, to give you as much value from Dynatrace as possible, we're now highlighting select product news blog posts directly in the Dynatrace web UI.
Access featured product news links
We've added a simple, in-product notification mechanism that alerts you to select blog posts and new feature announcements. A small, turquoise indicator appears over the User menu icon (see example below) whenever a new, featured product news blog post is published.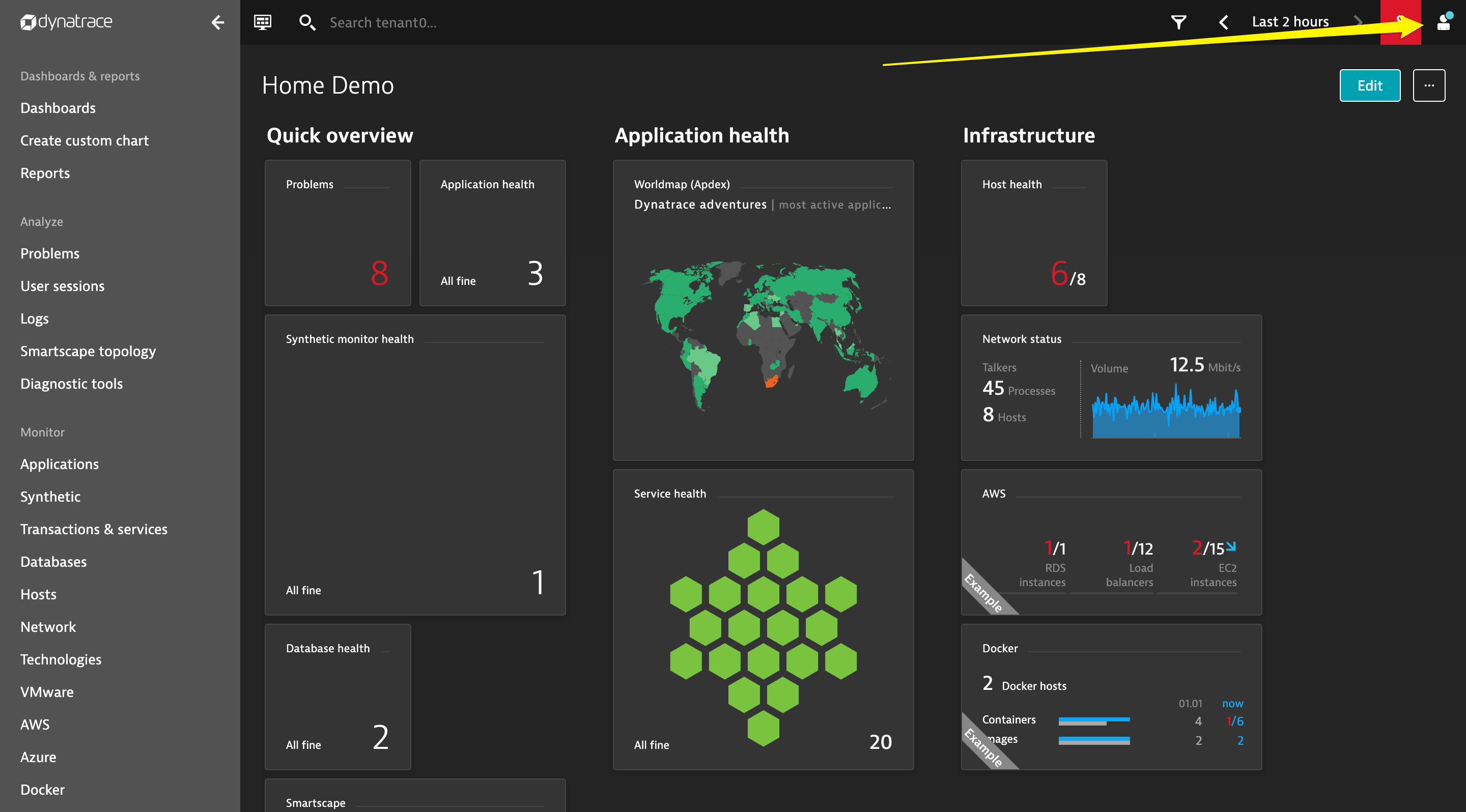 Click the User menu icon and you'll see the list of links to the featured blog posts. Click the title of any post you're interested in and the blog post will open in a new tab.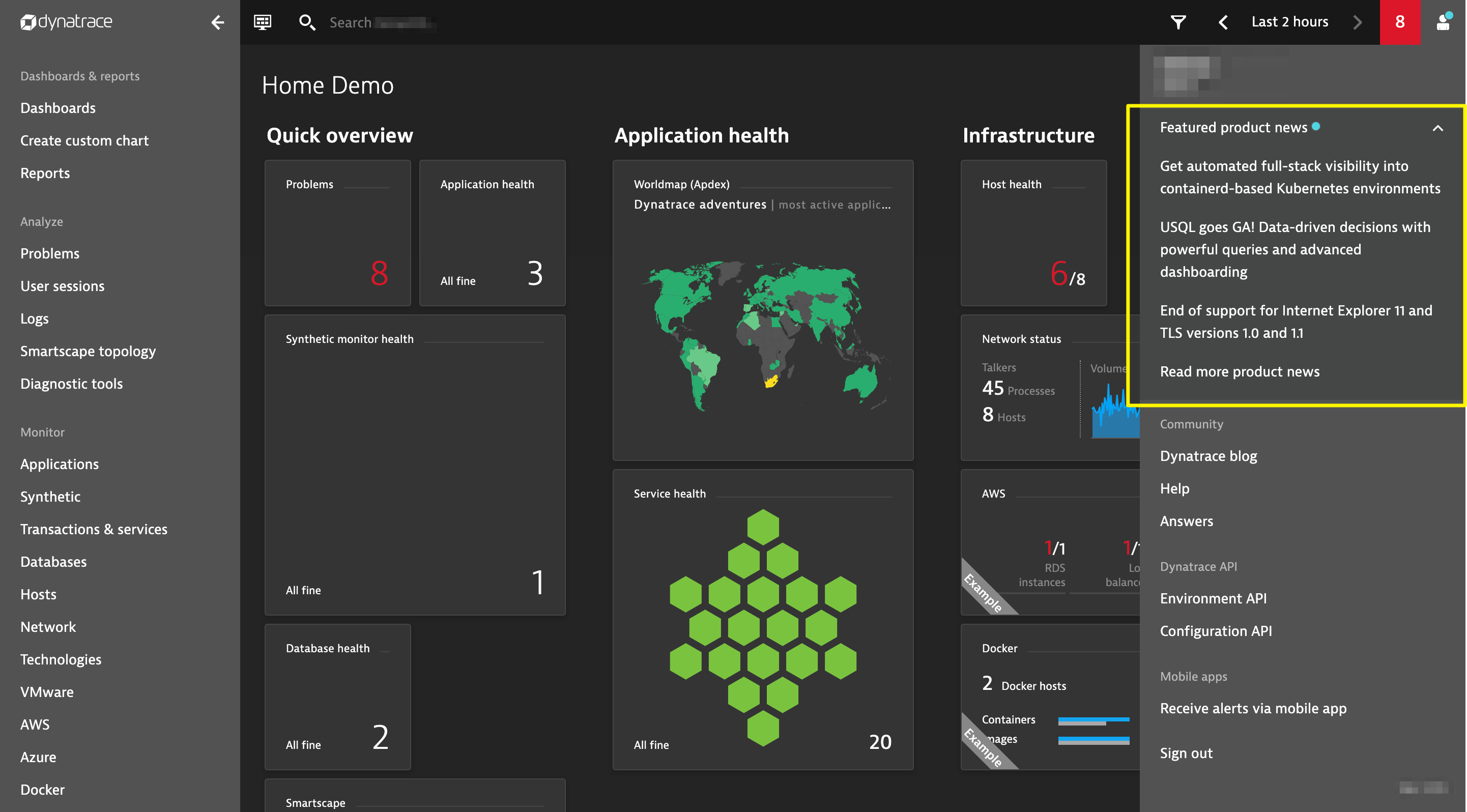 So that these notifications don't become too intrusive, the turquoise indicator automatically disappears once you open the list of links and then close the User menu.
We trust that this simple notification mechanism will help you stay up to date with our product news more easily. If you like it and want to give us a high-five (or if you have questions, ideas, or suggestions), feel free to contact us!