Accelerate service operations and build resiliency into software delivery
Atlassian, Dynatrace and key partners, offer a unique set of capabilities that empower DevOps, Cloud & ITSM teams to deliver high quality software, faster.
End-to-end visibility see automatic tracing of services, applications, topology and dependencies – all with code level insights.
Enhanced data with context for service desk agents and other users across IT services and operations.
Lower noise and increase efficiency proactively identify service issues with incident response, root cause service, and business impact​.
Greatly reduce alert noise and MTTR
Automatic, packaged problem detection – greatly reduce noise as Dynatrace automated advanced observability locates problems, root cause and provides contextual information in one alert.
Automate on-call schedules and alerting – accelerate service operations by integrating Dynatrace, Jira and Opsgenie to diagnose and resolve issues and problems quickly and lower MTTR.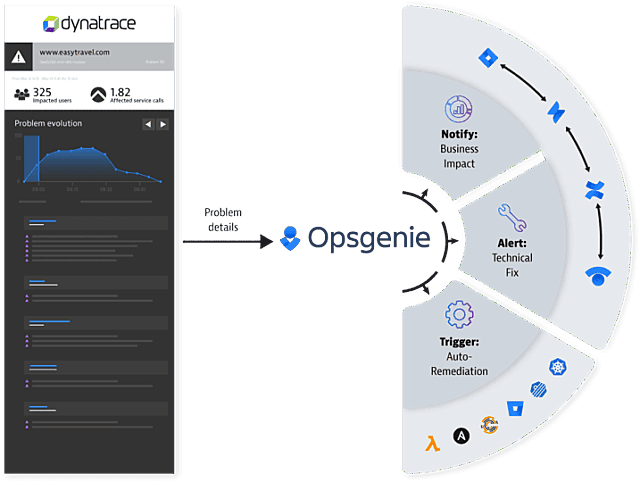 Build resiliency into software delivery pipelines
Gain contextual information – send deployment, config changes, as well as testing details from Jira, Bitbucket and Bamboo to Dynatrace for better understanding and action.
Automatic build-to-build testing – Tests all SLO's to return pass / fail results for immediate developer feedback and action.
Proactively reducing MTTR– pipeline data feeds Dynatrace AI-engine, collects root cause related issues, adds to JIRA.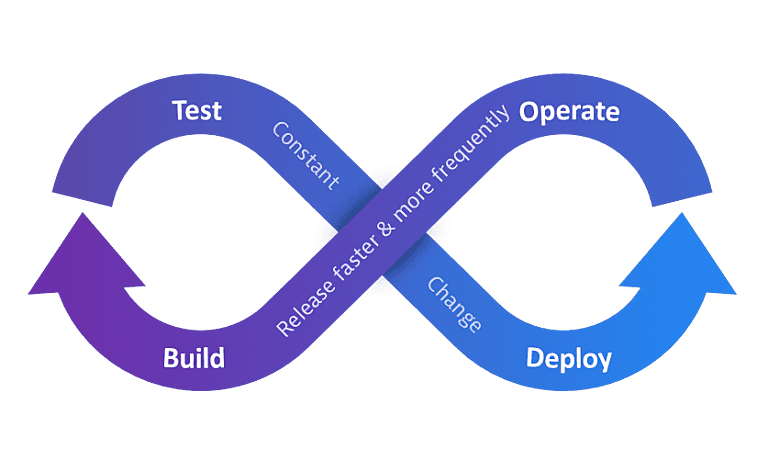 Accelerate service operations for hybrid cloud environments
Increased customer satisfaction - connect Dynatrace's full stack data and intelligent metrics with Atlassian products to enable better and proactive service operation.
Increase information visibility across tools - synchronize Dynatrace Smartscape full-stack topology into your Mindville CMDB.
Reduce MTTR, decreases operational costs and service outages - Observe the current state of IT infrastructure and receive problem alerts directly within Jira.
Learn more about this integration by Tempest in the Software Intelligence Hub. Dynatrace can decrease the total time wasted, driven by a mean-time-to-identify (MTTI) reduction of 75% from previous-generation monitoring tools. AI-led analyzes and detection saved IT groups and DevOps the equivalent of $2.4 million over three years, present value (PV).
Forrester Research: A Forrester Total Economic Impact™ Study
Dynatrace is proud to be an Atlassian Technology Partner
Dynatrace is the all-in-one software intelligence platform that integrates and enhances Atlassian solutions with AI and automation.
Get a free trial
Want to see what intelligent observability powered by AI and automation can do for you? Get a free trial of the Dynatrace platform now.